FEATURES
On "Kabul Fire Vol. 2," Afghan Producer Farhot Remixes His Heritage
By Megan Iacobini de Fazio · February 01, 2021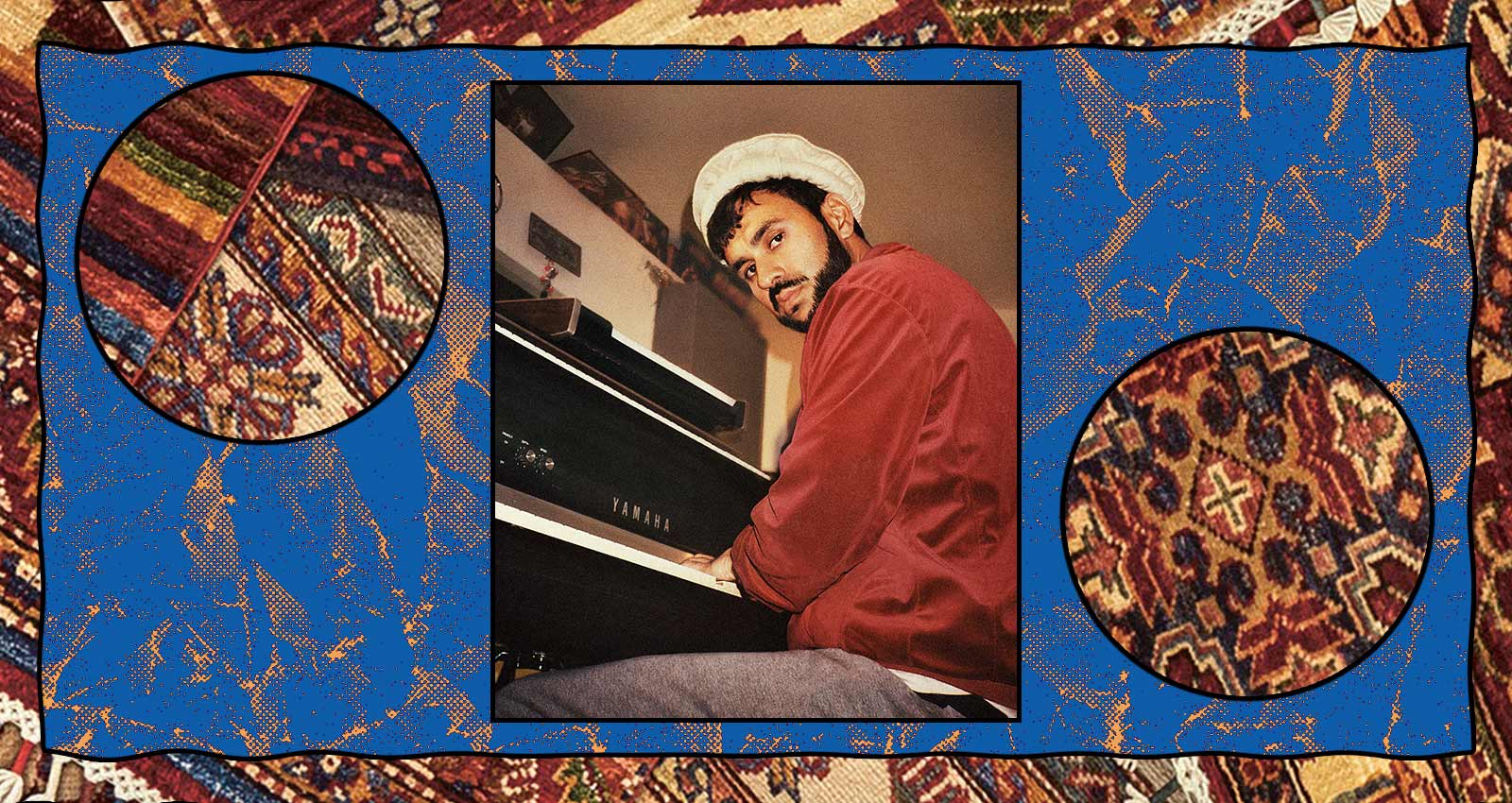 In 2013, German-Afghan producer Farhot released Kabul Fire Vol. 1 on Jakarta Records, an eclectic patchwork of hard-hitting hip-hop beats, soulful loops, and influences that ranged from reggae to afghan folk music, with guest vocals from the likes of Talib Kweli, Ms.Dynamite, and Kano & Giggs. If you hadn't heard of Farhot before, it's likely you've heard his productions, even back then; with five platinum records and productions for Nneka and Talib Kweli under his belt, he was already a well-known producer.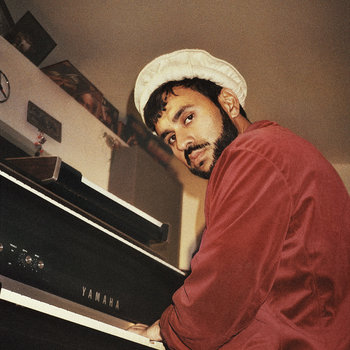 .
00:10 / 00:58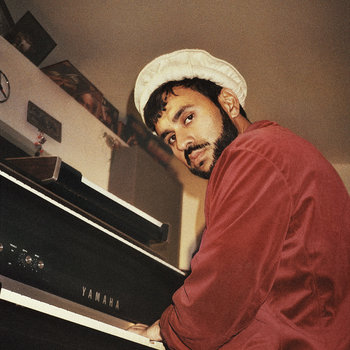 Merch for this release:
Vinyl LP
Seven years after releasing his first album, Farhort was planning to put out another record much like the last one: A  collection of beats that he'd made over the years. But then the pandemic hit, and, like millions of others around the world, he found himself spending long hours at home. "I decided to take a trip to Afghanistan through the internet, through Youtube… And I found some amazing stuff."
With the time to research and dive into different aspects of Afghan culture, what was supposed to be a mixtape of "leftover" beats became a highly personal journey of discovery, an exploration of his own heritage through the songs, film, and art of a country he hadn't been to since he was a baby. Kabul Fire Vol. 2 is a rich, nuanced collage of samples from Afghani films and documentaries, Dari poetry, and Pashto song, entwined with Farhot's hip-hop beats, dramatic piano, and lush string orchestrations.
With tracks like "Pul," a raw hip-hop beat that has passed through the hands of both Nas and Action Bronson, the Madlib-esque "Kishmish," and rhymes by Juju Rogers and Tiggs Da Author (as well as vocals by Maverick Sabre and Nneka), this is clearly still the work of someone who grew up immersed in hip-hop culture. But it is also the work of a producer engaging with his own story.
"To me this album feels personal, because I spent a long time with it, and put so much of that Kabul Spice there," says Farhot. "It's not Afghan music, but it's not German music either." It's a homage to Kabul, but a Kabul viewed through the prism of Farhot's own diasporic experience.
Farhot's family left Afghanistan in the early '80s, during the Soviet invasion, when he was only a few weeks old. Leaving at night so no one would see them, they made their way to Pakistan, before traveling through Iran, Turkey, Eastern Europe, and finally to Hamburg, where Farhot still lives. "Afghan culture for me is going to weddings, seeing my relatives. It was always something I experienced at home, with my inner circle. That's how I knew Afghanistan."
.
00:10 / 00:58
Merch for this release:
Vinyl LP
But, paradoxically, the months in semi-isolation granted him a deeper connection to Afghanistan. Online he discovered documentaries and films which painted a different, more complex picture of the country which for so long has been represented only through narratives of violence and hopelessness. Among these media works, Siddiq Barmak's 2008 film Opium War, served as the greatest source of inspiration for the album.
"It's incredible, it's everything," Farhot says of the film. "It's not only sad, it's so funny—a very special mix of drama, but also so much sarcasm and humor, fantastic scenery. I would say my main inspiration for making the album was experiencing someone from my country doing dope shit."
Intro track "Bale Bale" begins with a raspy, urgent vocal sample from the opening scenes of the film, layered over dramatic piano that builds in intensity before peaking with an eruption of jazz drums.
The piano theme, played by Farhot on his Yamaha CP-70 and an 100-year-old upright piano—a testament to his love of vintage instruments—reappears throughout the album; on "Azadi," which means "freedom" in Dari, it's the backbone to an intricate beat, layered with documentary samples and vocal snippets.
"Kalun," which brings the album crashing down to earth after the mounting intensity of "Bale Bale," samples Roya Sadat's 2003 film Three Dots, which tells the story of a young woman in northwestern Afghanistan who struggles to raise her three children after the man she loves disappears. "I sampled from a scene that was very heartbreaking. She is asking people for food, but they don't have any to give. And, even though she is suffering, she is comforting her child, singing: 'Grow and be well, may you never be short of anything.'" For Farhot, who has recently become a father, it is an achingly relatable sentiment.
On "Yak Sher," a beautiful, melancholic track carried by lush string arrangements, Farhot samples a poem by Afghan resistance fighter Ahmad Shah Massoud (celebrating the poetry rather than the political figure), while on "Ahange Qadimi," he splices the song "Oh Bano Bano Jana" by Ahmad Zahir, one of Afghanistan's most popular singers.
But Kabul Fire Vol. 2 doesn't only look to Afghanistan's past. It celebrates its present, too, by highlighting the art and artisanship of Afghans and the Afghan diaspora.  For the cover art, as well as for the logo of his label Kabul Fire, Farhot had traditional Afghan carpets made: "My father has been in the carpet business for over 40 years, and his partners in Afghanistan made these carpets. I grew up around carpets my whole life."
On "Sampling Watana," he features the  words of fellow Hamburg-based, Afghan artist Moshtari Hilal: "I was thinking about sampling, and also collaging," she reflects over a fluttering beat and vocal samples from Barmak's Opium War and Osama (2003). "In a way, these are methods that bring things together that were displaced and fragmented."
For Farhot, working on the album did exactly this, reintroducing him to parts of his heritage he'd all but lost, while also giving him the opportunity to play his part in doing the same for others: "I like that I kind of give new birth to those songs and films," he explains. "The Taliban are destroying a lot of art… I can only do a little, but I'm very happy if someone is discovering a film from Afghanistan through my work."