FEATURES
How Damon Davis's FarFetched Group Presents a Different Side of St. Louis
By Blake Gillespie · August 14, 2018
The documentary Whose Streets?, about the aftermath of unarmed teenager Michael Brown's death at the hands of law enforcement, kept its cameras rolling in St. Louis after the national media packed their bags and left. Released in 2017 and co-directed by Damon Davis with Sabaah Folayanis, the film follows the community organizers who emerged after the uprising in Ferguson. It premiered at the 2017 Sundance Film Festival and was picked up by Magnolia Pictures for distribution, eventually released on August 11, 2017, the third anniversary of Michael Brown's death. But St. Louis is more than one moment; and among its local cultural institutions is Davis's own FarFetched label, an independent music and art imprint that has preserved the breadth of the city's musical experimentation for the past seven years.
Davis is not just a producer, but a collaborator, community organizer, and documentarian. As Ferguson burned in 2014, Davis drew on the self-sufficiency he honed running FarFetched in order to film Whose Streets? The documentary was an undertaking he says he couldn't have completed were it not for his experience founding and maintaining a record label.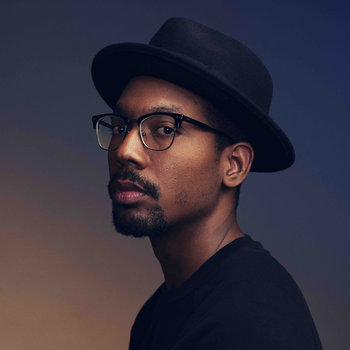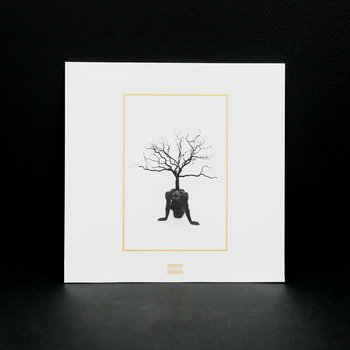 .
00:10 / 00:58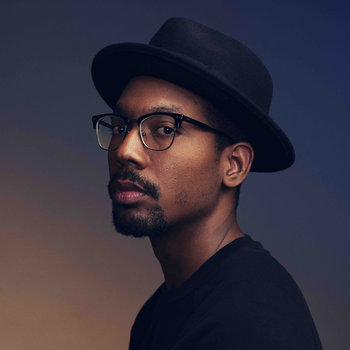 Merch for this release:
Vinyl LP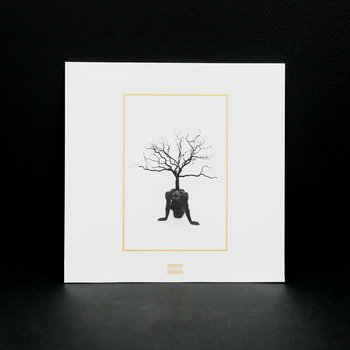 "Having to be independent from the start put in me a mindstate that is the most natural way of going about all of my practices," he writes in an email. "Keeping creative control and ownership is extremely important to me." Mainly situated in the South Side of St. Louis, FarFetched provides liberation for generations of artists who would have few outlets otherwise.
The origin of FarFetched is not unlike that of countless other regional collectives. Davis had been amassing side projects made by artists and friends, each project with a distinctly different sound. "We started to have all this music with nowhere to put it," he says. He became inspired by the way Danger Mouse produced one-off projects with friends, as well as Madlib's approach to sustaining a steady output without inhibition.
"The goal was to create an alliance of like-minded artists who work together and push each other sonically," he says. "The idea was to build a place that housed forward-thinking music made with electronics, and it was very producer/beat-driven in the beginning."
In the early days, FarFetched acted as the intersection of bedroom ambient and local rap—and sometimes punk and gospel. The breadth was established in The Prologue, a compilation originally designed to introduce the collective, which eventually evolved to include new installments annually. Released in 2012, the first volume of the compilation is beat-driven—like a Midwest answer to producers coming out of L.A.'s Low End Theory. The Prologue opened with billowing synth flourishes and roboticized vocals from Sanguinite, and then transitioned to a beatscape of glitching bird sounds (recorded under Davis's original moniker LooseScrewz); later, rapper Air Haze appears and laments the bubble guts blues on "Artsy Fartsy."
The series was designed to introduce upcoming albums by FarFetched artists, some of who would become staples of the roster, like Hearskra-z, CaveofSwordS, and Wino Willy. By The Prologue III, Davis realized a new purpose for the series, which is now up to its seventh installment. "On the third Prologue, we did something different where I asked the artists to collaborate on tracks together," he says. "That has changed the entire vibe of the series. Now instead of it being a sampler it is a cohesive crew collaboration, and has become the staple of our collective."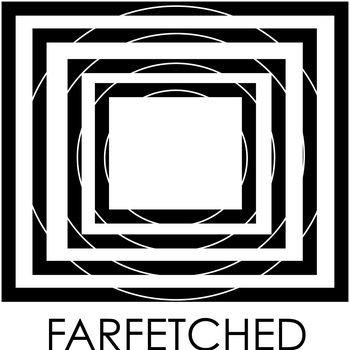 .
00:10 / 00:58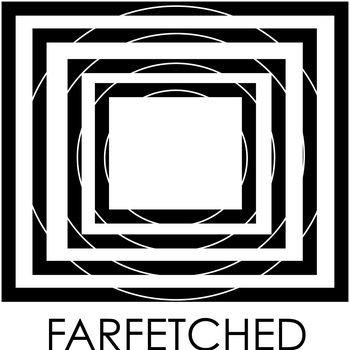 Musically, Davis has dabbled in dozens of genres. He and rapper Hearskra-z formed a punk duo called Blank Generation that began as a three-chord shred over drum machines, but has since evolved into a six-piece collective. But the label's biggest record goes well beyond the realm of producers and rappers: a blues/gospel album by Reverend Sekou & The Holy Ghost entitled The Revolution Has Come. With an album cover that's an homage to the classic design aesthetic of Blue Note Records, the brass band blues outfit meld New Orleans jazz with traditional protest blues that shatter any misconceptions about the label's scope.
"I think the FarFetched catalog is an example of the diverse musical landscape in St. Louis," he says. "We, by no means, have every artist or every possible genre hybrid imaginable in St. Louis. But our dedication to specifically being experimental, collaborative, and original, makes us a place that attracts risk takers musically."
Davis admits that his dedication to pushing art forward doesn't always yield consistent results, but that's all a part of being a trailblazer. Still, he's happy as long as FarFetched presents a different side of St. Louis that the world doesn't see. While working on Whose Streets?, Davis simultaneously recorded music that would become a multimedia album entitled Darker Gods, the latest release on FarFetched. The Darker Gods album is accompanied by an art installation that was staged in a St. Louis art gallery depicting the fictitious black deities created on the album. Darker Gods helped Davis escape reality, even if its premise is based in American tragedy.
"I think Whose Streets? is about showing the world as it is and trying to fix what we have been left with," he concludes. "Darker Gods is about creating a brand new world. Both of which are rooted in identity and the black experience."