FEATURES
FANSO Collective Discuss Their Grainy, Tripped-Out Spanish Hip-Hop
By Amaya Garcia · August 24, 2016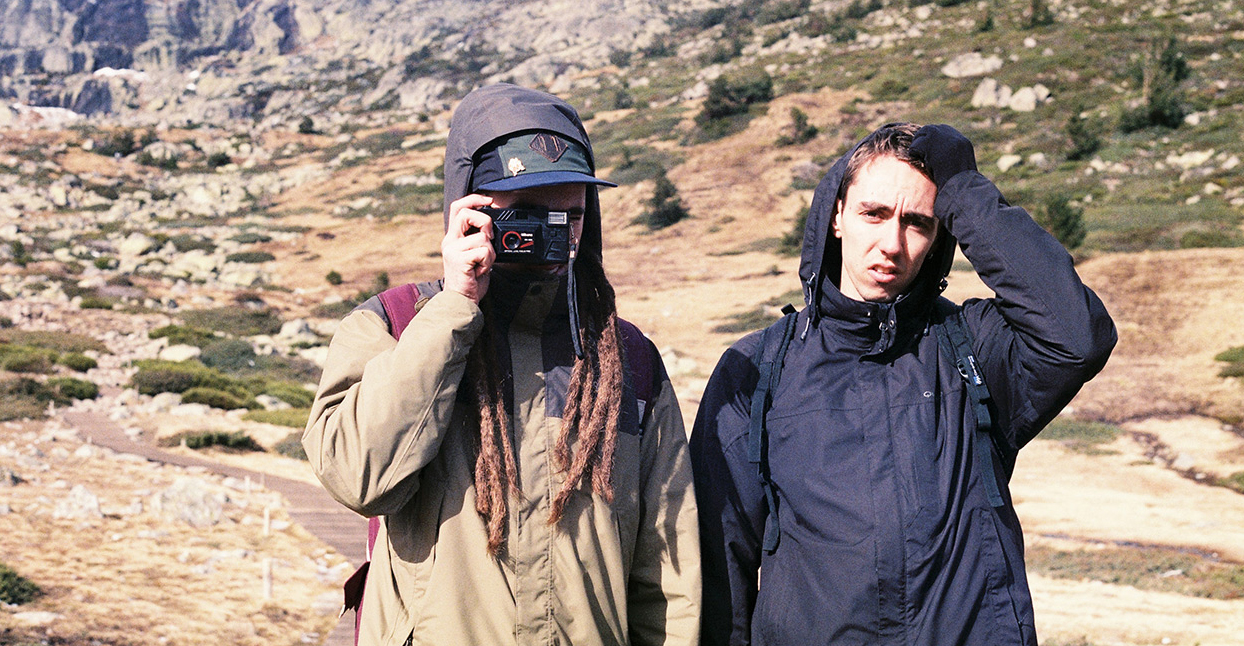 "We want you to put on your headphones and feel like you're in a kind of analog bubble."
Ever since Spain's first encounter with hip-hop culture in the 1980s, the country's relationship with the genre has been somewhat tumultuous. What began with an introduction from the American soldiers stationed in Spain's biggest military bases—Torrejón near Madrid, Seville and Zaragoza—exploded in the mid '90s and early '00s, with groups like Club de los Poetas Violentos, Violadores del Verso and artists like KaseO, Mucho Muchacho and La Mala Rodríguez adding credibility and style to what had been a strictly underground movement in the Iberian Peninsula.
After the initial fanfare died down, the culture returned to the margins (there's been a slight resurgence in international attention in recent years brought by groups like Agorazein and PXXR GVNG, which have capitalized on the popularity of more melodic, R&B-flavored hip-hop and trap).
Spain remains notorious for its insularity regarding its own scenes, an unfortunate consequence that could be about to change with the arrival of the FANSO collective: a motley crew of beatmakers, rappers, and producers scattered throughout Madrid, Seville, and Berlin. The crew is dogged in their determination to push against the grain, developing a lo-fi, scratched-out sound to match their their hazy, narcotic lyrics.
"We want you to put on your headphones and feel like you're in a kind of analog bubble," laughs Made in M, one of the beatmakers responsible for the group's latest release, Dalsy, with Madrid rapper Cráneo. Dalsy is their second release as FANSO, the first being 2015's Acid House—an album the duo, alongside producers Bluekid, Juan RIOS, and rapper Lasser recorded on a 10-day stint in a house in Guadalajara with trumpet player Cleanboy. It's the first time the five of them were in the same room, and it's also where the concept for the collective crystallized. "We already knew each other on some level," explains Lasser. "Juan RIOS had already worked with Made in M, and I've always been tied to Cráneo. Both of us already knew Bluekid, because he's the one who records us. I think it was Juan who took the first step to form the collective. We knew we wanted to take it more seriously, but we named ourselves FANSO, after the Simpsons' character 'Funzo.' It was something funny, something that could identify us, That's how FANSO was born. But the sound is what unites us."
What anchors Dalsy and FANSO's sonic and visual aesthetic is its decidedly unpretty beats—a hard, unpolished, crackling, phased-out sound meant to immerse the listener in world with more shadow than light. It's a technique Made in M picked up during his time in Germany, where he's finishing up his university studies and simultaneously immersing himself in the country's hip-hop scene. According to Made in M, the hip-hop and rap scenes in Germany move a little bit differently than in Spain, focusing more on crate-digging—hence the group's lo-fi aesthetic. "It's a different panorama," he says. "Maybe somebody likes an artist, so they go out and buy all their vinyl. In the end, this supports the underground a lot more. They don't necessarily have to be driven by what's being done in the United States." Made in M describes the sound he achieved on Dalsy as a cross between old school boom-bap and experimental beats that are influenced by jazz and ambient music.
"It was a sound I hadn't heard before in Spain," lyricist Cráneo says. "It's been evolving from then on, but when I first heard it, it shocked me. I knew we had to do something." The rapper got to work, writing Dalsy slowly, recording bits and pieces in Bluekid's studio. The tracks could be a diary of one year in Cráneo's life, full of small, enjoyable moments, witty banter, and metaphors about smoking weed and flying high. "Honestly, the moments I most enjoy are when I have nothing to do or say, so I end up rapping about doing nothing," Cráneo explains. "That's basically the running theme of Dalsy: being lazy and letting time go by. It took us more than a year to make this record. It's been a slow process. I don't talk about anything concrete. It's just the little moments in life where things happen and I collect those stories and ideas. You could say that any one of my tracks can blend into the other and it would still make sense. It's all me."
"At the end of the day, routine is all we have," Lasser says. "It's sitting in a park and coming up with a phrase and jotting it down in a notebook. Little by little you amass content, and that content becomes raps. 'Okay' is just about an afternoon I spent with Cráneo. It's all simple." This idea of simplicity carried over to the group's visual work, which comes courtesy of Cráneo, who is also a filmmaker. Like most of what FANSO does, his approach is to improvise within the lo-fi aesthetic, giving FANSO's videos a "home movie" feel. "'Algensaurio,' for example, is a remix of a whole bunch of footage that I shot of us hanging out," he says. "If we went for some beers, to the fair, or on vacation, I would take the camera. I spent a year and a half shooting. Then, I made a collage of those moments. It feels like it's homemade, but it's the aesthetic that we're looking for. Simple, but with lots of complexity behind it."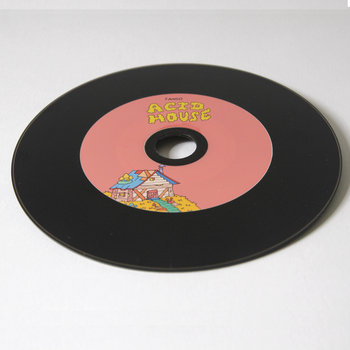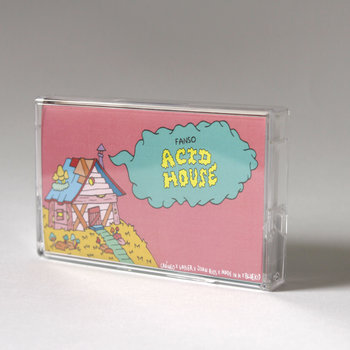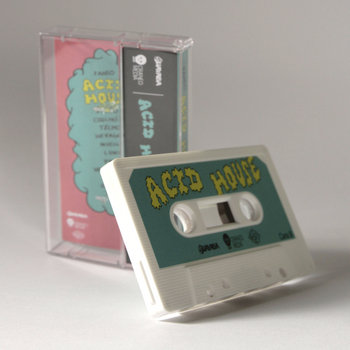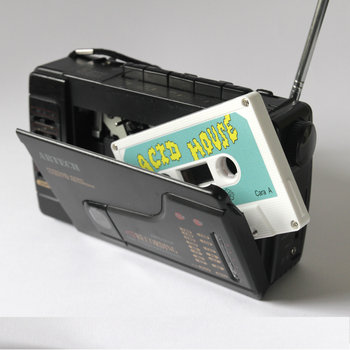 .
00:10 / 00:58
Merch for this release:
Compact Disc (CD), Cassette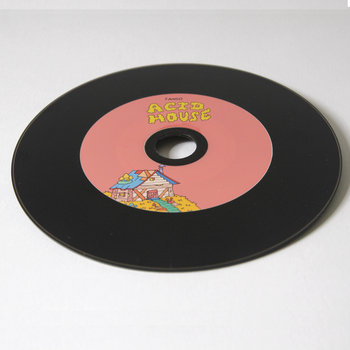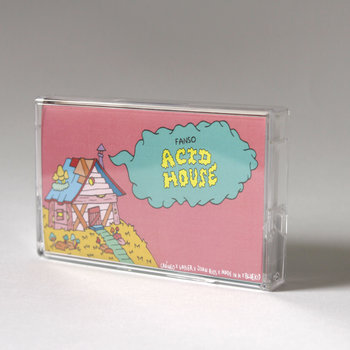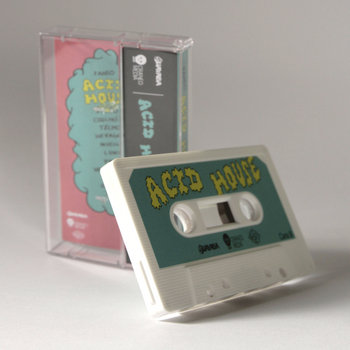 Which could serve as a summary statement for the collective itself. Although their work has a loose, improvisatory feel, they run a tight ship when it comes to the type of music they want to release. They're a closed collective, but they collaborate with artists inside and outside of Spain, like Ébano, BxROD, Omaure, and Scarf Face, and feature raps in German and English, alongside their lyrics in Spanish. This gives their music an unrivaled geographical and linguistic breadth. "We've simply looked for artists whose work we think is cool and who we thought could bring something unique to our music," Cráneo says.
Bluekid runs Guayaba Records, the label he's put together both to release FANSO's music and to work with other artists who share their vision—unwittingly creating a trans-European network that ties Madrid's hip-hop scene to those in neighboring countries. "It doesn't matter to us if they play this in Spain or not," Bluekid says with a laugh. "What matters is that it's being heard somewhere. Everything's so globalized these days. It would be foolish to just focus on Spain."
—Amaya Garcia