FEATURES
Fan Interview: Joey Dosik
By Allegra Rosenberg · July 14, 2016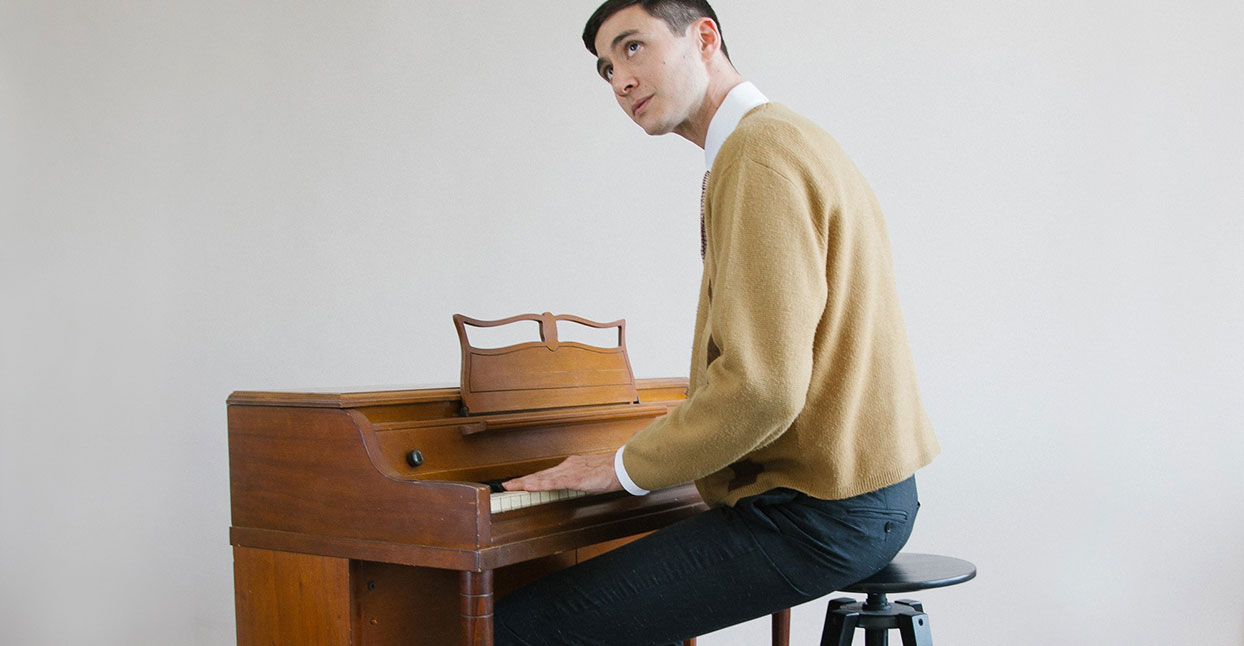 [In our Fan Interviews series, we ask a fan to interview an artist they love. In this installment, Allegra Rosenberg interviews singer/songwriter Joey Dosik. Want to interview your favorite band on Bandcamp? Email us at 'writers@bandcamp.com' and let us know!]
When I moved to Los Angeles from my hometown of Skokie, IL for college, I immediately discovered an expansive local music scene, and made it my mission to explore its depth. One of the first gems I stumbled upon was a monthly rooftop jam session at the Ace Hotel downtown, hosted by Mocky, who has produced Feist & Kelela, and is an accomplished solo artist in his own right.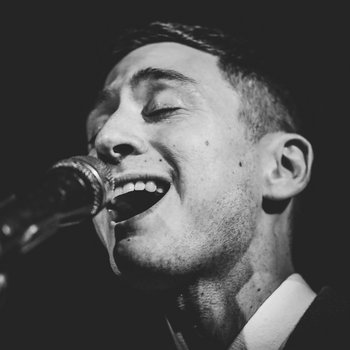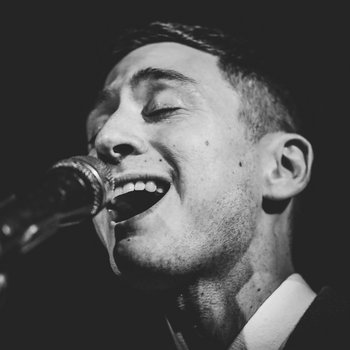 Merch for this release:
T-Shirt/Apparel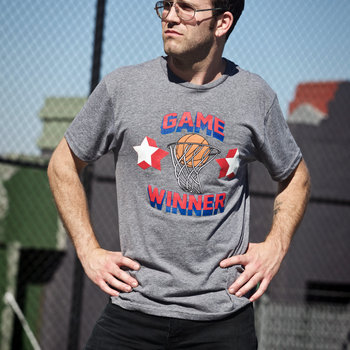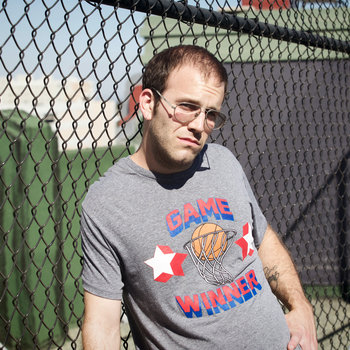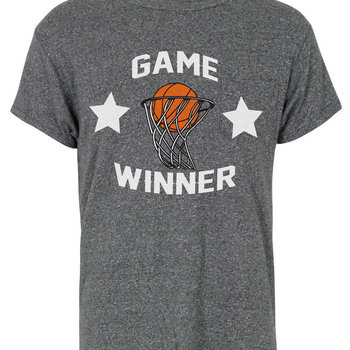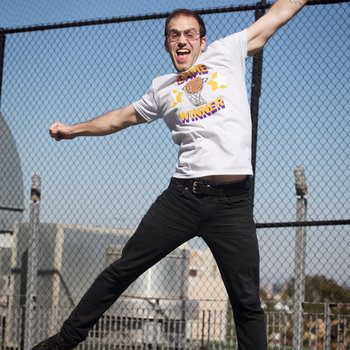 One member of the band who grabbed my attention was Joey Dosik—I was already familiar with his collaborations with indie funk band Vulfpeck, who are a favorite of mine. After a stunning, soulful performance of his track "Inside Voice," accompanied by Mocky and the gang, I knew that Joey was one to watch, and I've been a huge fan ever since. When he announced his new Game Winner EP on Bandcamp, I knew I had to take the chance to talk to him about his music, his artistic philosophy, and his encounters with musical royalty at a young age.
Hey Joey! Thanks so much for taking the time to chat with me.
So today's the 23rd of June, and I'm talking to you backstage at the Teragram Ballroom, before your set opening up for Vulfpeck for the second of their two sold-out shows. Your Game Winner EP drops tomorrow. It's a big week— what are you feeling?
I feel amazing. I mean, you were here last night, and the shows were just completely out of hand— so much fun to be opening for my friends. And so excited to get this EP out finally!
This EP has been on the horizon for a while. You haven't released a collection of new material since 2012's Where Do They Come From? EP. Why the long wait?
What happened was that I was on a certain path, and I had this crazy knee injury. It sort of changed my life. It grounded me, in a sense— like, "Okay, there are things more important than music"— and just put everything in perspective. I was like, "I need to get my body right." I had a crazy surgery— reconstructive ACL surgery— and I was laid up for a while. And while that was happening, and I was getting myself right, then this new music started coming out. That's what the Game Winner EP is all about.
Once I wrapped that up and came up with the vision for it, it was just a matter of how I wanted to get it out. Now feels like the right time. It's perfect.
I've been hearing talks of a full album on the horizon. Is that something you developed in conjunction with the EP?
Yeah— well, the recording for the album actually started before my knee injury. Then the injury happened, and I worked on this whole other set of music in my bedroom, in that headspace, just sort of trying to make something happen. I was getting up for 20 minutes at a time until I had to go sit back down, and then I would periodically just build up to more and more, until I could actually get it done.
But the full-length album is on the horizon, and the finishing touches are getting put on it right now. I'm co-producing it with Mocky, and I can't wait to get that music out.
You are a big sports guy—I often see you enthusiastically live-tweeting basketball games on your Twitter. How does your love of the game inform the Game Winner EP, as well as your art in general? Bear in mind that I know close to nothing about sports.
No, no, that's cool. I actually like watching sports with people who aren't into sports. My dad used to always say, 'Sports is a metaphor for life,' and that's how I look at it. I'm intrigued by the mythology of it all. I'm intrigued by the drama, and the characters, and how they develop. Kobe Bryant, I've been watching him play for more than half my life. Actually watching him in person—seeing him grow up, and seeing myself grow up [at the same time]. So it's very easy for me to turn that into a song, because to me it's stories, and sports has some great stories. I mean, look at the 30 for 30 series. Have you watched those?
Merch for this release:
T-Shirt/Apparel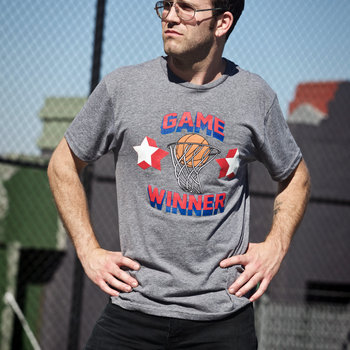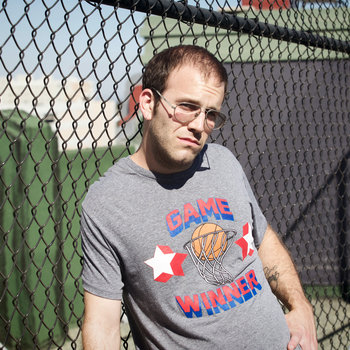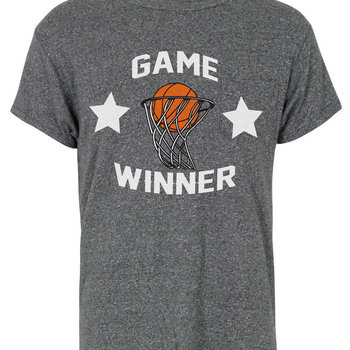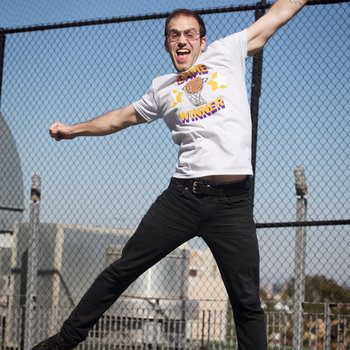 I don't even know what that is!
Oh, okay! A lot of people who don't even like sports, they watch these— like Mocky, Mocky doesn't like sports. He watches these 30 for 30s. It's a documentary series by ESPN, they just profile different stories in sports. They're just so compelling, the stories are so compelling. And so for me, that's what music's all about. It's about a great human story.
That's how the music for the Game Winner EP came about. It was a combination of drawing on that inspiration, and then this musical therapy. It was really comforting to be able to lean on this thing that I'm so familiar with. It sparked my creativity, and I'm so glad that I was able to flesh it out into something that people will be able to enjoy and hopefully relate to.
I am a fan of a lot of independent musicians, but the way your star has been rising in Los Angeles and online is probably the most organic and honest growth of an artist I've seen. There's no posturing or pandering. Everything is coming from a very genuine place of wanting to share your music with the world, and people are responding really well. How did you develop your campaign?
For me, it's all about the love that I feel when I'm playing music. If I didn't feel that I was getting some kind of reaction from people when I played those songs, then it would be different. I would be doing this in my bedroom, solely.
I appreciate that you see it as an organic growth, and it's kinda fun to stop and look at that. I'm sort of into my own grind and hustle, trying to write the next song, trying to make the next track, trying to make the next record or play the next show— but it really is about this communication with people who are interested, and the internet is where that goes down. I've found those people on the internet, and that's what inspires me make something that people can enjoy.
Your live shows are absolutely delightful. Your band is made up of a cast of collaborators who also appear on your record— when did you start working with musicians like Mocky and Nia Andrews?
Mocky and I met on Twitter! I had already been a fan of his for a few years, and I had followed him on Twitter, and responded to a tweet. He responded, and then direct messaged me like, 'Hey, let's get lunch!' We got lunch, and realized that we spoke the same musical language. Mocky is the one who connected me with Nia, and also with Guillermo (Pegasus Warning). We sort of have this magical musical family, and work on each others' records and write songs together and perform together.
And then Theo Katzman [of Vulfpeck]— I've known Theo now for 12 years. We've lived together, we've toured in buses that run on vegetable oil together. He's like my brother, and a huge inspiration to me, and an amazing artist— just like everyone else, they're all amazing artists also.
Merch for this release:
T-Shirt/Apparel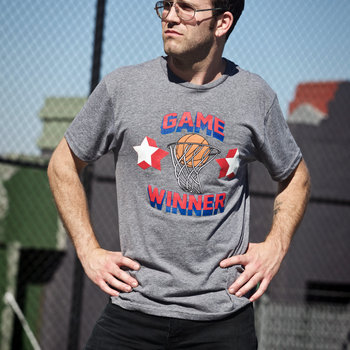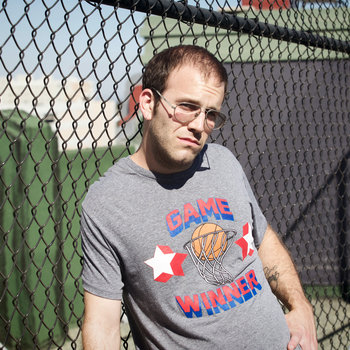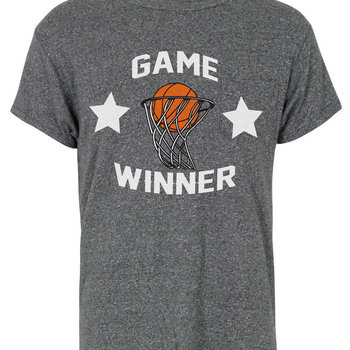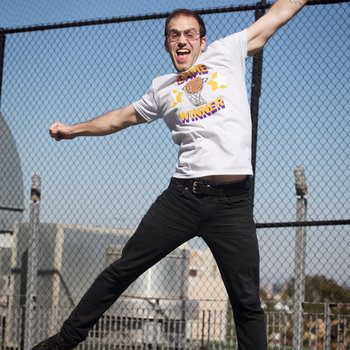 I saw you play a show at the Lyric Theater presented by Quincy Jones, who appeared on screen to introduce you with some very kind words. It must be amazing to have the endorsement of such a legendary figure in music. How did that relationship come about?
Quincy Jones Productions reached out to me a couple years ago, and we had been talking about doing something together for a long time. It manifested in this show with the Lyric Theater with Coco O, and it was just insane to have Quincy Jones somehow be a part of it. Because we are all at the altar of Quincy Jones. He means everything to me. He's like a musical spirit animal. You can be in the studio and just sort of call on him in your brain, and it might give you the inspiration that you need.
You grew up in Los Angeles, and one of your first notable musical accomplishments was playing a role in Henry Grimes' return to jazz in 2003, when you were still in high school. 
Oh my god, how did you find out about that?
Google. I saw Nick Rosen's name mentioned, and so I googled his name and your name together, and that story came up.
This is a story that…. hasn't gone untold, especially in Los Angeles. Henry Grimes was one of the most in-demand jazz bass players in New York in the late '50s and '60s. He played with everyone from Sonny Rollins to Thelonious Monk to Albert Ayler to Benny Goodman, and studied with Robert Zimmerman, who's one of the most famous classical bass players of all time. And then he just disappeared—and he disappeared for almost 35 years. He didn't play any bass. And then he was rediscovered. Once we found out he was rediscovered, a teacher named Steve Isoardi reached out to Nick Rosen—he knew that Nick was really into Albert Ayler.
Nick Rosen deserves a lot of credit for reaching out to Henry—he used to call him every day for two weeks, until he finally got ahold of him. We started hanging out with him and jamming with him. That was in my jazz saxophone days. We were playing music with him, and he hadn't played music in 35 years, and all these people in the community came together out of interest, just like, 'Wow! Henry Grimes is back!'
We started jamming with him, then we started playing shows with him. We did that for a year, and he sort of got back on his feet—musically, he got back on the horse. He's an amazing, beautiful person. He went back to New York. I'm glad that the L.A. part of the story is getting recognized. It was amazing, I was in high school, and being in high school and getting to experience all of that was really important.
The Los Angeles scene is so intricate and fascinating, and you've certainly staked out a comfortable place in it. With your upcoming releases, how do you see your career evolving? Would you ever do a large-scale tour or sign with a label—or do you plan to keep it laid-back and independent?
I'm taking it one day at a time for sure, but I also have great visions of touring the world, and I want to bring my music to as many people that want to hear it. I just was able to go to Japan and tour there—Japan was incredible. And getting to see my songs translate to folks that live so far away, it meant everything to me.
So, yes, I love performing, I want to perform this music all around the world if they'll have me, and I plan on continuing to release music. As far as that's concerned, I'm taking it one day at a time, and I'm happy that it seems to be reaching new ears. And I think the internet is a big reason why. In a way, we're sort of global citizens right now—so I'm just another global citizen.
—Allegra Rosenberg