FEATURES
Family in the Clouds
By Max Savage Levenson · January 19, 2016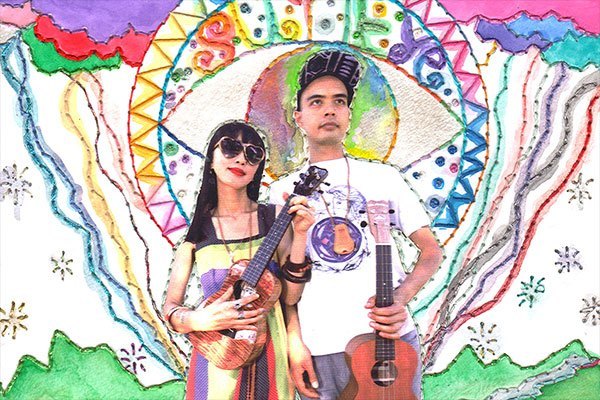 "The sky is one unified entity that surrounds the earth… [This] reflects the international nature of the compilation."—Hashim Bharoocha
Merch for this release:
Poster/Print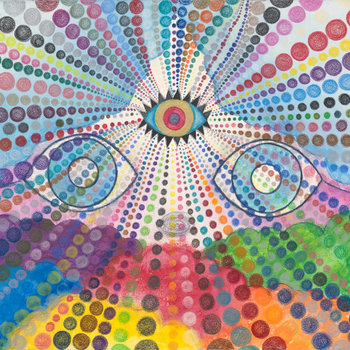 At one point or another, we've all found ourselves lying on a field, a boat, or a roof, looking up at the clouds. For brief moments, we imagine faces and buildings, dogs and dinosaurs, and at least for Roald Dahl, an evil rhinoceros intent on forcing children to live out their lives in a giant, seafaring peach. But for Hashim and Akiko Bharoocha, in a plane flying over Hawai'i, what they saw in the sumptuous pink clouds didn't simply drift away on the breeze. It stuck with them. By the time they landed in Maui, they had conceived of a spirit who had created not just those clouds, but countless other forces of nature as well. As Hashim began to formulate the character's origin story, Akiko began to sketch her. They named her Kumoko.
A combination of the Japanese words for cloud (kumo) and child (ko), the character of Kumoko, the Bharoochas decided, was born from a "Big Eye" in the sky who sends Kumoko messages in the form of weather — some of which are pleasing, others less so. "Nature can provide a beautiful beach, but it can also turn the ocean into a tsunami that can destroy towns and kill people," Hashim points out. Kumoko came to symbolize a wide-eyed examination of our fragile relationship to nature, manifested in Akiko's drawings. Uploaded to the couple's Twitter account, one drawing depicts Kumoko shooting out rays like a radiant sun; in another she looks like a puffy Pokémon.
If this all sounds a bit confusing, don't worry, you're not alone. Hashim and Akiko haven't entirely figured out who Kumoko is, either. Which is why they enlisted over two dozen musicians to help them "imagine what it would be like to express Kumoko in music," as Hashim told me. The result of their collective work is the Kumoko compilation, a self-released album whose proceeds benefit the nonprofit Global Giving, directly supporting victims of last year's earthquake in Nepal. At the heart of the compilation is a profound challenge: Hashim and Akiko have asked their musical friends to each articulate their personal relationship to nature, in a song.
The artists featured on the compilation are a far-flung bunch: beat makers from Germany, pop singers from Japan, children singing lullabies in Los Angeles. "The sky is one unified entity that surrounds the earth," Hashim told me. "We feel that the metaphor of the sky and the clouds reflects the international nature of the compilation." While some of the artists are well-known, others are obscure – part of the pleasure in listening to the compilation stems from not being able to predict what's coming next. Many of the musicians featured know each other and they all know Hashim. Before moving to Los Angeles, he made a career in his hometown of Tokyo as a concert promoter and music journalist, and several of the artists that he helped showcase in Japan are featured on the compilation. Hashim is an expert at inspiring people to come together and collaborate; in another life, he would make an exceptional politician.
Merch for this release:
Poster/Print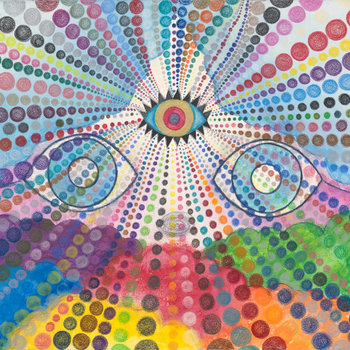 For their part, the musicians on the compilation weren't provided with much information about Kumoko; nothing more than you've read here. Perhaps as a result, they interpreted the concept in radically different ways. While a handful of songs describe Kumoko directly, like the tranquil melancholy of "Red Star Blue Moon Pink Clouds And The Golden Sun" from the California-based There is Fox, or the album's closing lullaby, "Kumoko Ynez," many of the tracks approach the concept of Kumoko in an impressionistic and abstract manner. Like the natural world itself, many of them are lush with vivid percussion and passages of ambient noise; Hashim calls them "primordial." The composer Miguel Atwood-Ferguson, for example, weaves layers of tension into his solo violin performance "SOPHROSYNE," summoning harsh sandstorms and icy ocean spray, while "Kmk," from the German producer Oval (and, Hashim points out, the first to feature his own vocals), takes a maximalist approach, building from a bed of dulcet tones and skittering percussion into a cyclone of thrilling, cacophonous noise akin to being swept up in a hurricane.
Merch for this release:
Poster/Print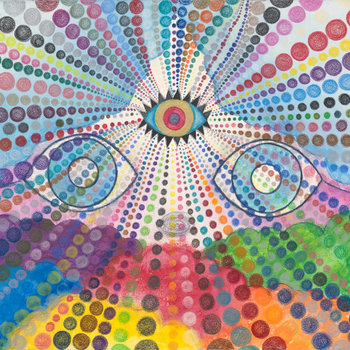 Also among those largely instrumental tracks are Hashim's own contributions to the compilation. In collaboration with his wife Akiko, Hashim creates music under the moniker of Sun Eye. While Hashim's background is primarily in electronic music and DJ'ing, Sun Eye's EP, released this past November, creates playful soundscapes of hypnotic break beats, sweet melodies, and found sounds like birdsong and the pop of an eyeliner pencil. "I'm actually using a lot of the same techniques as hip-hop and electronic music, like sampling, drum programming, and sound processing, but the sound sources come from nature, field recordings, and traditional instruments from around the world," he explains. The wide-ranging sound of the EP sets the stage for the compilation's eclectic ethos. In particular, Sun Eye's collaboration with experimental musician and arranger Soft Circle (Hashim's brother), is a dazzling and unanchored kaleidoscope of samples and whirling sound. It picks you up and shakes you like a rag doll before depositing you at the feet of the next, wholly different track.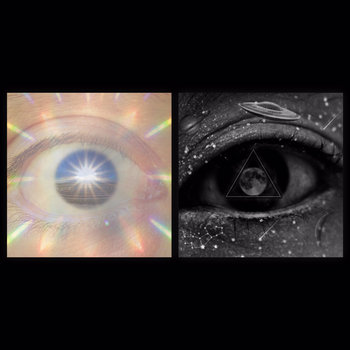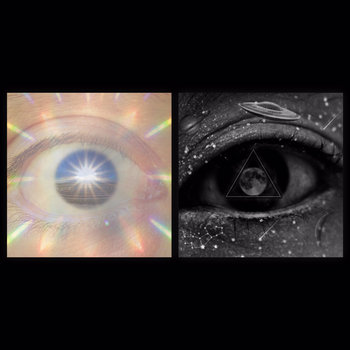 Taken as a whole, the 27-song compilation forms a majestic constellation. The album's sequencing, Hashim explains, mirrors the extremes of rapidly and unexpectedly fluctuating weather systems. By the last track, the sweet "Kumoko Ynez," sung by the daughter of Hashim and Akiko's friends ("The star of the show!" Hashim exclaims), we have no definitive answer about who Kumoko is. Instead, we have music created in a novel and startling fashion: Hashim and Akiko have crowd-sourced their own existential pondering, and turned it into a vast collage of interpretations. Moreover, they have created a family, a collective, bound together by this examination of self and nature. If the character of Kumoko is a mirror reflecting Hashim and Akiko's own ideas and spirits, then their compilation has shattered it into dazzling pieces. While each shard belongs to another voice and mind, Kumoko resides in them all.
Merch for this release:
Poster/Print