FEATURES
Faith Healer's Introspective Indie Pop
By Katrina Nattress · September 01, 2017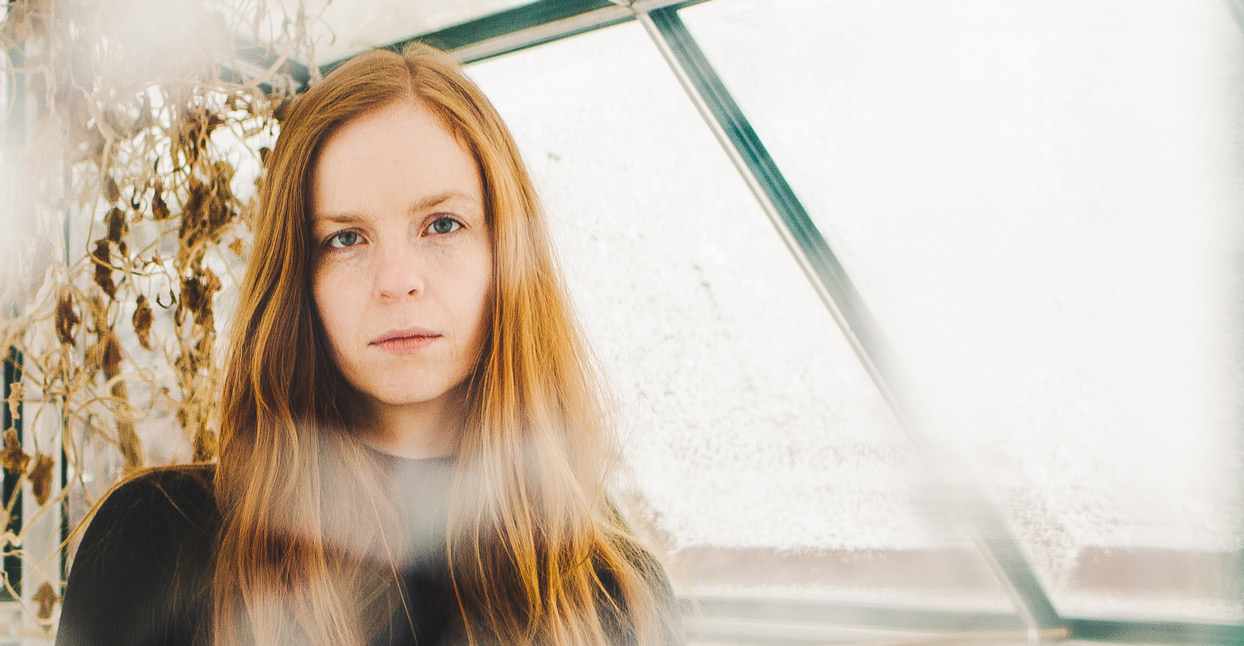 Edmonton may be the capital of Canada's Alberta province and home to nearly a million people, but it's not somewhere musicians seek out as a home base. "Edmonton is just not geographically well-placed to go on tour," Jessica Jalbert laments over the phone. "There's not that many places to play around here. You can make the same stops over and over again and it's eight to ten hour drives between shows." Even though it's hard, the singer-songwriter doesn't think she'll ever leave. She loves her family and inner circle rooted in Edmonton and isn't interested in creating a new one somewhere else. "Sometimes you stop somewhere because you have no choice but to stop there, not because you want to play there."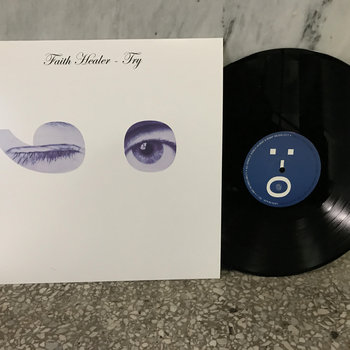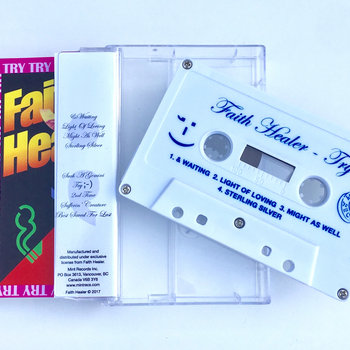 .
00:10 / 00:58
Merch for this release:
Vinyl LP, Cassette, Compact Disc (CD)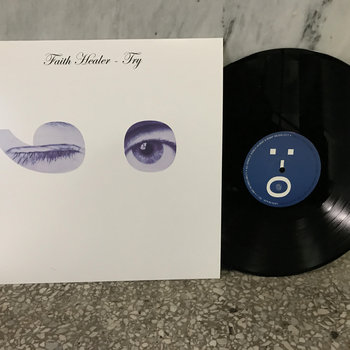 As Faith Healer, the introverted musician recently released her sophomore album, Try 😉, with longtime collaborator Renny Wilson formally joining the band. "The process between the two records is not all that crazy different—I've always performed with a band, I've just always been the sovereign ruler of it," Jalbert explains. "It's just that I wanted to honor all the involvement that Renny has had in the project, because he's so important in it." The result is a shimmering nine-song collection rooted heavily in '60s psychedelia and introspective lyricism.
We talked to Jalbert about the process behind Try 😉, why her lyrics lean toward the melancholic, and what made her decide to push her limits and give it her all this time around.
You recorded this album at Renny's home studio in Montreal. Tell me about that experience.
I stayed with him and his partner in their house for a month. I would work on songs in the evening, or wake up early and try and churn something out. I only came in with five songs written, which was very unprofessional of me, so we were really not actually ready to record, but I was just like, 'Ah well, we'll just write the other ones when the others are being worked on.' So we would chill out in the morning, make some breakfast, it was really fun, and then we'd get to work, and then in the evenings I'd just go back up to my room and work on lyrics or recording or whatever on another song. In some ways, it was really good to work in such a casual atmosphere; in other ways, I think next time around we might rent out a studio just to keep us on track.
We just hung out too much. [laughs] We took an entire month to do this record, and I figured, I'm not working, I'm not at home, I'll have no distractions, we're just going to work on this record, it's going to be great and it'll be done in a month, but we did not finish it and had to make three trips back and forth to finish it … Unfortunately, we just dicked around to much, and it didn't get done. So it ended up being quite a bit more expensive, because of that reason, so who knows, in the future we might try and do it differently.
Like Cosmic Troubles, lyrically this album is introspective and leans toward melancholy. Would you say you use songwriting as a means of catharsis?
Oh yeah, for sure. Sometimes I'll fake it, but for the most part when I'm writing a lyric it needs to mean something to me. I'm the kind of person who doesn't really outwardly emote very much—I find it really scary and difficult to share emotion with people, so I think maybe my outlet instead is writing it into a song, because then there's still that sort of veil in between. It's really intimate in some ways, but I'm still off by myself. I don't have to worry about continuing the conversation… it's definitely a cathartic experience when I can put into words the thing that I'm feeling, you know?
What's the meaning between the album title (including the emoji)?
I really wanted to put out another record, and I wanted to go on tour and keep playing and push myself, but I didn't really know where to start. Partially maybe because I didn't have my buddy Renny around to jam with and go to shows, because he moved to Montreal, and also I think I was in a dead zone, inspirationally, so it just occurred to me, when people do this they have to fuckin' try. They have to push themselves, it doesn't just come out like some well. So, I was like, What's wrong with me? I haven't written a song in a year. And then it was just kind of like "ding," you have to try, it doesn't just happen. So I guess that was kind of my moment of realization. The emoji is supposed to just be the cheeky, 'Hey, give it a go' wink.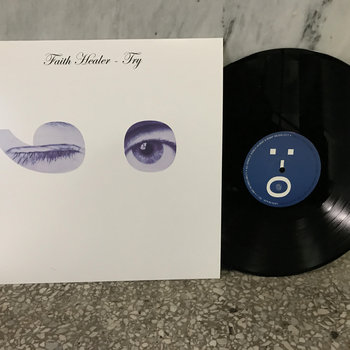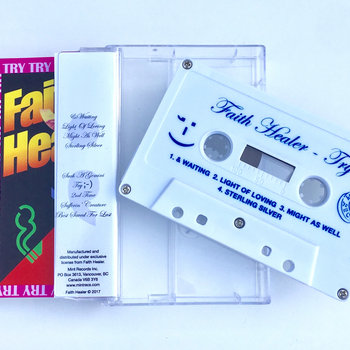 .
00:10 / 00:58
Merch for this release:
Vinyl LP, Cassette, Compact Disc (CD)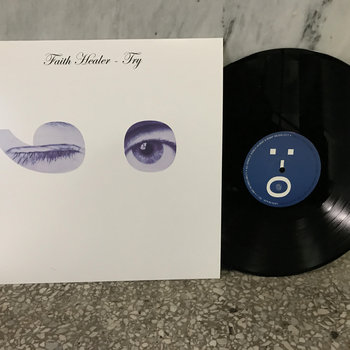 Was there ever a lightbulb moment when you were like, 'I'm gonna do this and push myself harder than I ever have before?'
Yeah, I feel like I had that lightbulb moment every time we'd [hang out] and listen to a record. I'd go through these real highs and lows of being like, 'Yeah, let's go for it! I can totally do this!' And then be like, 'Oh, maybe I can't. I don't know. I don't know what it was that pushed me to take it to the next level, but some of it is exposure. I have a good amount of pals who are significantly more successful than me who support me… I'm like, well, if they like it maybe I can do what they're doing.'
—Katrina Nattress