FEATURES
On "Twelve," Exray's Refine Their Cosmic Space Groove
By Marcus J. Moore · January 13, 2017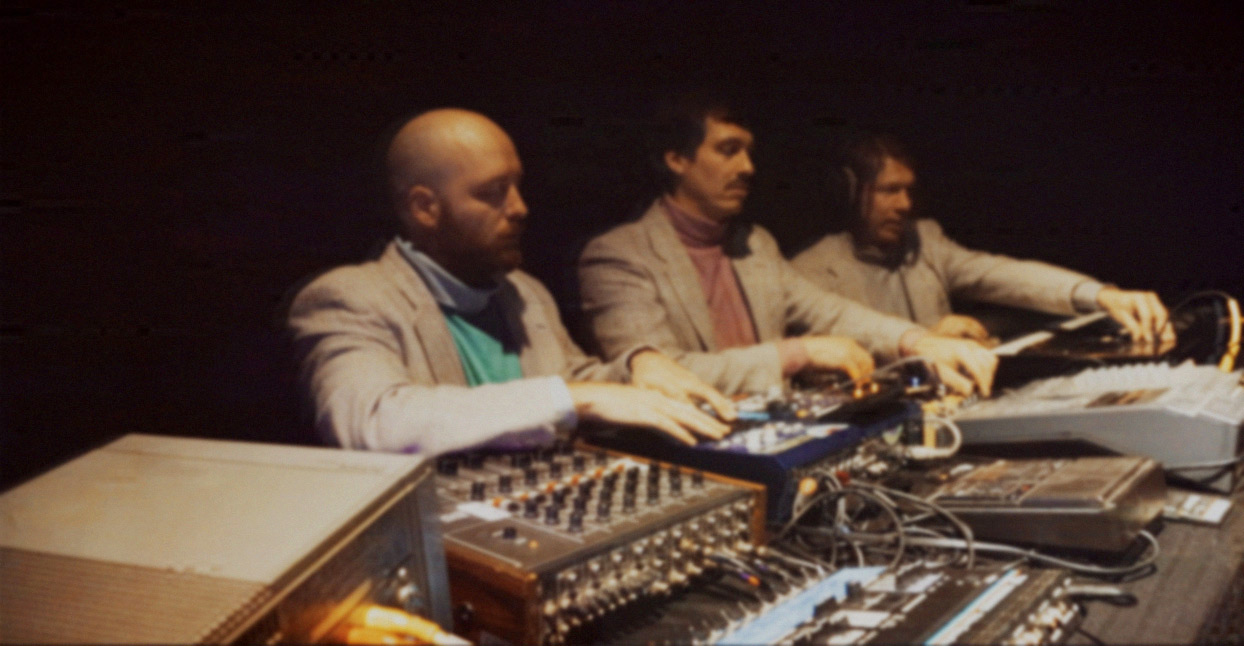 In 2010, San Francisco group Exray's landed a song in The Social Network, the critically-acclaimed film about Mark Zuckerberg's founding of Facebook. The track, "Hesitation," gave the crew instant visibility, and was perhaps the best song from their very-good debut album. But in hindsight "Hesitation"—an edgy, hard-charging rock track—is unlike anything else in the band's catalog. Over the course of five years, and as many releases, Exray's have gradually transitioned to a more lo-fi aesthetic, writing albums full of spacey dance songs.
On their latest album, Twelve, the band furthers that interstellar approach; the result is their most streamlined work to date. We spoke with three Exray's members —vocalist/guitarist Jon Bernson, and DJ/producer Michael Falsetto-Mapp—about the group's early days, crazy conspiracy theories, and why cyborgs exist in real life.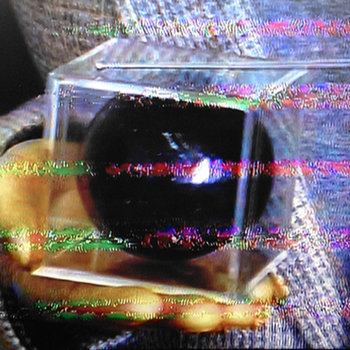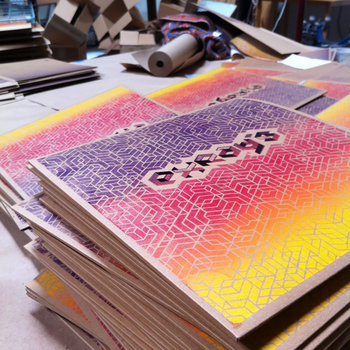 .
00:10 / 00:58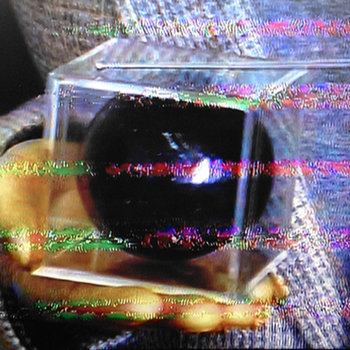 Merch for this release:
Vinyl LP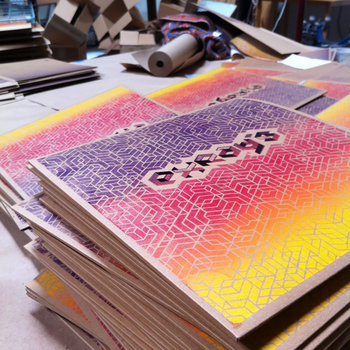 How did you guys first meet?
Bernson: The unofficial start of the band was when we started getting a set together for South by Southwest in 2009. At the time, I had this band called Ray's Vast Basement, which is where Exray's came from. I wanted to reinvent what I was doing musically; Mike and I had some really good conversations about it. When we formed the band, we started working on new kinds of material. We played in Tucson, Arizona, and the first actual set we performed was at SXSW.
Falsetto-Mapp: Jon came from a singer-songwriter background, and I came to the band as a DJ and producer. When he asked me to go to SXSW, we didn't even know what we were gonna do. We had to totally invent a new set based on Jon's current material at the time. So it was quite an adventure for both of us.
Bernson: Jason Kick has been part of the band since our second show. Michael and I definitely make most of the conceptual decisions about the band, and put in more time, but Jason is a great musician who brings a lot of ideas and character to the table. Jason comes up with some of our most memorable hooks, and adds a lot of harmonic parts. In the live context, Jason has a huge influence on the band. Since I sing, I'm usually only able to play one instrument per song, usually bass or keys. Michael is playing live beats, or triggering elaborate sequences. That leaves many of the sonic and harmonic layers in Jason's hands, which is usually a tall order.
What were the group's early songs like?
Bernson: A lot of the early songs were from the Ray's Vast Basement record. Half the songs were brand new. I thought it was just gonna be a reinvention of Ray's Vast Basement. Then it became so different, and a lot of those new songs we were working on became "You Forgot" (the lead track from our first LP), "Hesitation" and "Ammunition Teeth."
Falsetto-Mapp: We were experimenting with different formulas, ya know: folk-rock, rock, beats, and dance music. We were trying to experiment as much as possible. On the first couple of records, we took our personal history and fused it into the music.
Merch for this release:
Cassette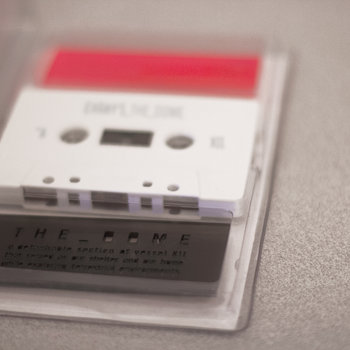 Your music incorporates both dance and sci-fi aesthetics. How did you arrive at that mix?
Bernson: Both of us have been into sci-fi for a really long time. It's been a more overt part of our musical concept as the years have gone on. In the beginning, we felt anything was fair game. Anything is still fair game, but at the time, any style of music that influenced us was on the table for mixing or reconfiguring. Over the years, we've arrived at this sci-fi/vintage/futuristic blend. [Laughs] It's more focused now. It feels like we've reached a common ground musically. It feels like a comfort zone without being comfortable. It feels like we have a pretty natural creative collaboration. But we also push each other, and we're always trying to do new things, even with a more focused sound.
I feel 2012's Trust A Robot was the first step toward the sci-fi dance theme you create now. Is that the case?
Bernson: That was definitely a transitional record. We'd just started discussing the in-depth concepts that we reached on Twelve. Looking back, we were moving from our old sound to what we do now—not in a bad way, but the concepts were still being formed then, whereas now it feels more fleshed out. In some ways, I think Trust A Robot—at least conceptually and musically—was a prequel. We're still experimenting, but with a much broader palate.
Trust A Robot was about traveling to another planet. Given the political state right now, maybe you guys were on to something.
Bernson: [Laughs] You know, I wish we could claim some sort of prophetic knowledge of what's gonna happen in our society, but we're really just following what we're interested in. We're always sending articles to each other. We're way into conspiracy theory blogs about bacteria discovered on an ancient planet, and shit like that. Sometimes, reality is stranger than fiction.
Falsetto-Mapp: The latest record is a new narrative. Like Jon said, we tried to forward articles to each other and wrap that into the story we were developing. Sometimes successfully; sometimes not. I was just thinking about this article Jon sent me: There's this woman who claims to be a cyborg that can predict earthquakes. That's crazy. [Laughs]
Bernson: Yeah, there's a chip implanted in her elbow that makes her receptive to seismic activity, and she's a dancer. So when she feels a tremor, she turns that into an interpretative dance. Michael, you sent me the link about the guy who got an antenna implanted in his head. She's his artistic partner!
Falsetto-Mapp: No way!
Bernson: They're both cyborgs! They both call themselves cyborgs.
Falsetto-Mapp: Oh yeah, the guy is the first person identified by government technically as a cyborg. It's next-level stuff.
Merch for this release:
Cassette
What is Twelve's backstory?
Bernson: 'Twelve' is the name of a spacecraft that's sending messages backwards in time from the future. These messages have been received on television stations all around the world between the years 1986 and 2009. There have been 12 different broadcasts in 12 different countries during that time period. The record is dedicated to those 12 transmissions. Each transmission is a logbook entry from a newly discovered place.
In listening to Twelve, it feels like it marries everything you've done since the beginning. I can hear elements of the first album and the spacious elements of Trust A Robot. Was that done on purpose?
Bernson: We made a conscious effort to begin working with beats that were overtly dance-based. There was cool, rhythmic stuff that we made, but it was too downtempo. There were some things on the cutting-room floor that just weren't dance-y or cosmic enough to be on this record. I think we were more disciplined. I don't think either of us envisioned exactly what this record would sound like until after it was time. We didn't say, 'Oh, let's make a Flying Lotus meets Bjork record.' We listen to all kinds of stuff.
Falsetto-Mapp: There was definitely an element of, 'OK, our past records felt disjointed to some.' To us, it was exploration. We were trying out different styles and genres. But on this record, we were like, 'Let's try to stay as focused as we can, while at the same time, giving space to the beautiful mistakes and making sure we capitalize on those.' Listening to Caribou, tUnE-yArDs, and FlyLo, Jon and I would send emails back and forth with all kinds of weird electronic music. It felt like a good place to be. To just be like, 'Alright, let's try to figure this out.'
Now that you've found a nice groove in your sound, what planet are you headed to next?
Bernson: Well, unfortunately, we're limited to our current planet. I'm eager to begin recording in outer space as soon as possible. I think it would sound better.  
—Marcus J. Moore