FEATURES
Ette's "Homemade Lemonade" is Fresh-Squeezed Scottish Pop
By Michael White · August 11, 2016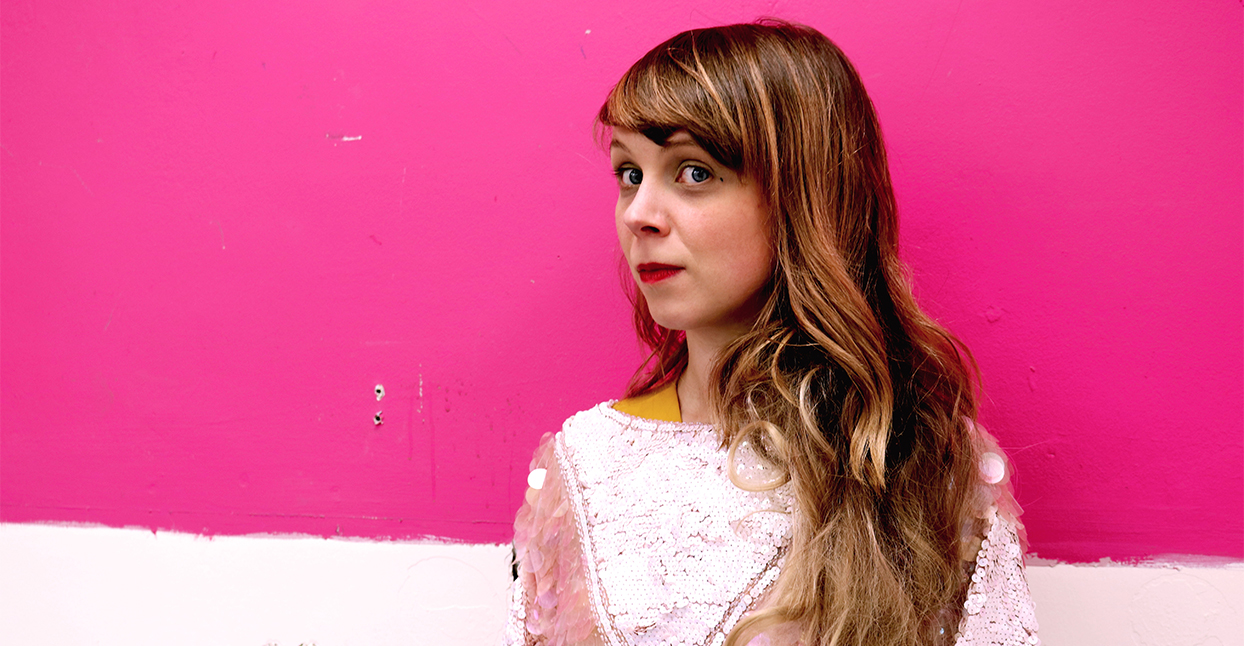 Since the advent of Postcard Records and its core roster of bands—Orange Juice, Josef K and Aztec Camera—Scotland, and Glasgow in particular, has been a fount of extraordinary pop music. Scottish bands seem to have an unquenchable fascination with pop history, but their approaches are tempered with enough irreverence to interpret those influences in a way that makes the end result unmistakably their own. The Pastels, BMX Bandits, the Jesus and Mary Chain, Teenage Fanclub, Belle and Sebastian, Camera Obscura—each group conveys an unabashed sense of joy—as if the mere opportunity to make music is its own reward. Lack of technical ability has never been a barrier to entry; some of Scottish rock's landmark records are the direct result of enthusiasm trumping formal skill. Orange Juice's epochal debut single, "Falling and Laughing," applied punk's dilettante amateurism to a bubblegum melody; the Jesus and Mary Chain's equally game-changing Psychocandy took the band's affection for Phil Spector girl groups and barraged it with a hailstorm of ear-splitting feedback.
Singer, songwriter and keyboardist Carla Easton is among the newe generation of Scottish musicians carrying on the legacy of her homeland, in both her four-year-old band TeenCanteen and, most recently, in Ette, a duo with fellow artist Joe Kane (of ultra-prolific duo Dr. Cosmo's Tape Lab).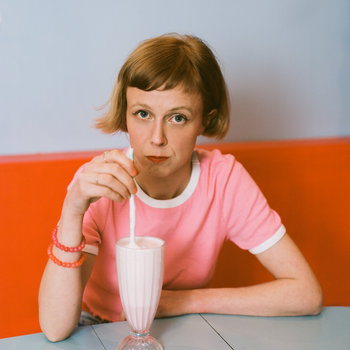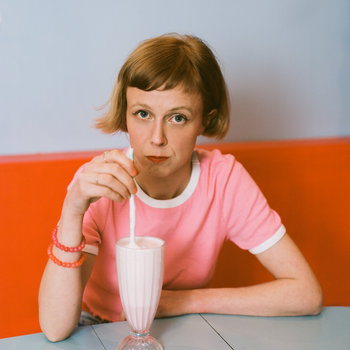 Merch for this release:
Vinyl LP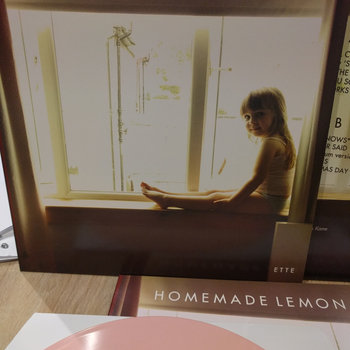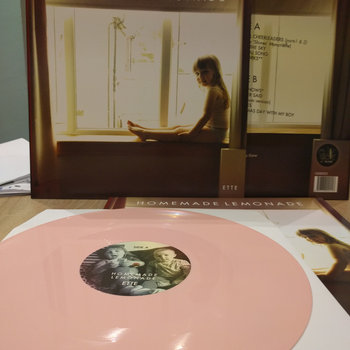 Ette's existence is as much a surprise to Easton as anyone. Having returned to Glasgow recently after five years in Edinburgh, she had a cluster of new songs that seemed too personal and idiosyncratic for TeenCanteen's comparatively uncomplicated (and diplomatically constructed) approach to pop. BMX Bandits linchpin Duglas Stewart—a long-time friend and supporter—recommended she connect with Kane. The result is Homemade Lemonade, an album that was birthed in a mere five days at Kane's own studio using a significant number of synthesizers and, in Easton's estimation, a "psychedelic" aura. It flits from the drum-machine-assisted balladry of "Bird in the Sky" to the minimalist disco of "Heaven Knows" to a closing track that deserves to become a new holiday standard, "Spending Every Christmas Day with My Boy."
Easton spoke to us recently from her home in Glasgow on the day after the release party for Homemade Lemonade.
How did you discover '60s girl-group music, and what about it appeals to you so much?
I discovered it totally by accident. When I was living in Edinburgh, I discovered this amazing record shop called Backbeat Records—it's an old flat rammed full of vinyl from floor to ceiling, so much so that you have to leave your bag at the door and kind of know what you're looking for before going in. The kitchen has been converted into the 'Soul Kitchen,' and I used to go in looking for Northern Soul 7″s. One day, there was a box in there marked 'Girls,' and the record on top was The Cookies' Greatest Hits. I liked the name and the look of them on the cover, so I took a chance. I'll never forget the moment when I put the record on at home, and there was sun streaming in through the window at the exact moment Earl-Jean McCrea's voice burst through my speakers on "Don't Say Nothin' Bad About My Baby." Her voice is like an iron fist in a velvet glove, and the harmonies from the rest of the group were delicious. I immediately wanted to know more about them, what else they had recorded, who had produced the record and who had written the songs. Growing up with Carole King's Tapestry on constant repeat in the house, I was more than surprised to see [King's] name credited to a lot of the songs on [the Cookies'] album. My obsession just started from there. I guess the thing I love the most about girl-group records is the combination of harmonies and rhythm and arrangement, and that subtle, intimate noises like toes tapping and fingers clicking get amplified in a studio situation that can never be recreated live. When I'm singing in harmony mode with Ette or TeenCanteen, it's the happiest place I can be. It's really powerful when lots of voices combine to create these beautiful sounds and chords.
Merch for this release:
Vinyl LP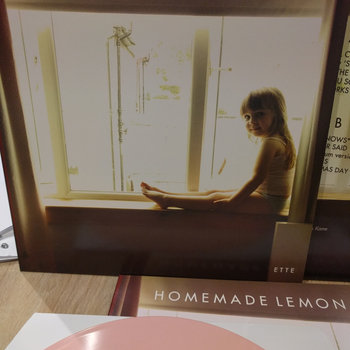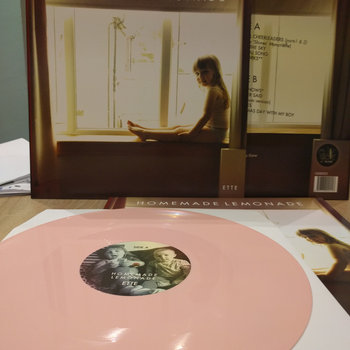 How did you determine that the songs on Homemade Lemonade were destined for something other than TeenCanteen?
I guess that when I was writing what would become Homemade Lemonade, I was in a sort of experimenting mode, and was really just looking to see where I could develop my writing and arranging. The demos I was coming up with were more fleshed out than usual and so, to me, didn't feel like TeenCanteen songs. When I write TC songs, they're usually just the main vocal melody and basic piano arrangements, so that the girls can write the parts for their instruments and harmonies. But with what's now become my solo stuff, I was writing more countermelodies for bass or synth parts, harmonies, and looping old drum machines. At one point, I picked up an acoustic guitar that I found in my garage—which was about 10 years old and missing three strings—and started messing about with melodies on that. And I am no guitar player!
Merch for this release:
Vinyl LP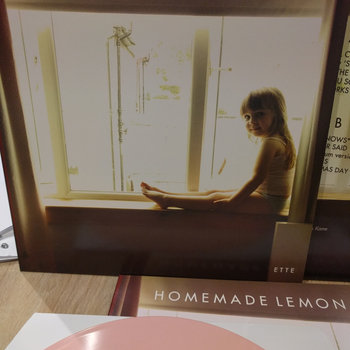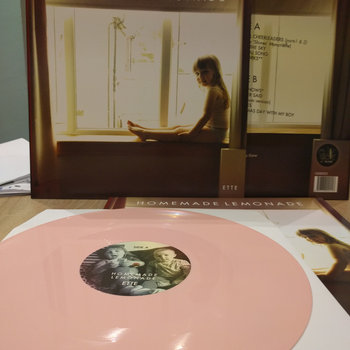 Ette sounds like the result of months of meticulous work, but most of it was done in less than a week. How was that possible?
I think it was in part me not being overly precious about the songs. I'd never played them live, and had no intention of ever doing that. I wanted to record them in a studio environment, just to see how far I could push myself as a musician—I always want to get better at what I do. And I think I maybe have quite an old-school view of the role of the producer, which matched Joe's view: the producer acts as 'the voice of the song,' and by that I mean they work out where the song wants to go, and what it wants to achieve. When I went in to record with Joe, I went in with a completely open mind, some ideas, and a will to experiment and learn. I think that's why it came together so quickly, and also why the record became as much about Joe as it is about me.
What does Scotland's—and especially Glasgow's—pop legacy mean to you as a musician and songwriter? Do you think it influences your work in any way—if not in the sound, then something else?
I love being a working musician in Glasgow. I can't really describe it any other way than as a community—or maybe a family, almost! I'm originally from a small town in South Lanarkshire called Carluke, which is part of a beautiful area called the Clyde Valley. There are many similar, small old mining towns in that area, and a lot of people gravitate toward Glasgow from there and end up making music. I can't figure out what it is that's caused so many great, lasting records to come out of Glasgow. I wish I knew the secret. Since starting to write and perform, I've always felt very warmly welcomed, and have collaborated with a number of musicians—some with long careers, and some just starting out. I think, for me, it's provided a learning space to grow and develop.
—Michael White