FEATURES
Estère's "Electric Blue Witch Hop" Sound Fuses R&B, Dance, Soul, & More
By Nick Fulton · April 25, 2018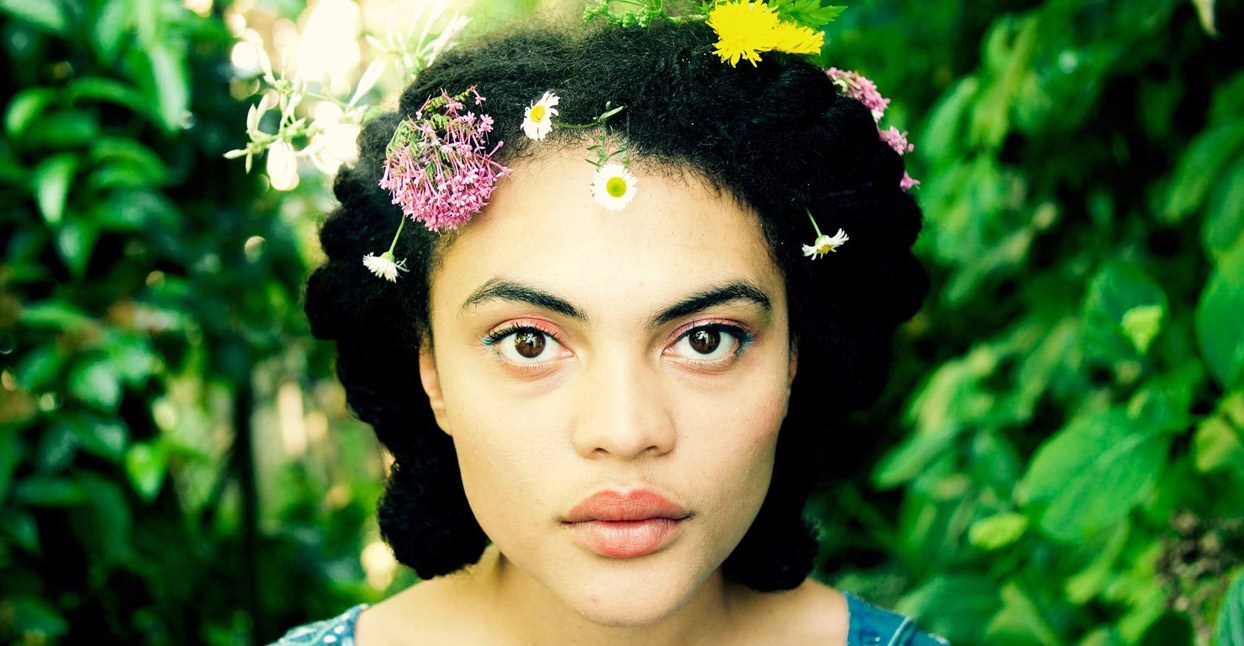 Estère Dalton isn't sure how to categorize her music so she settles on "electric blue witch hop." "I can't remember when I came up with it," she says, "but I remember being somewhat frustrated, because my music kept being categorized in ways that I didn't think were correct." For Dalton, "electric" refers to electronic, "blue" represents the sensory experience, "witch" is the idea of it being mystical, and "hop" describes the beats and punchy bass lines. It's an apt phrase that melds the many music genres that influences her work.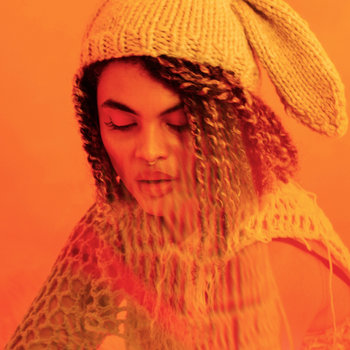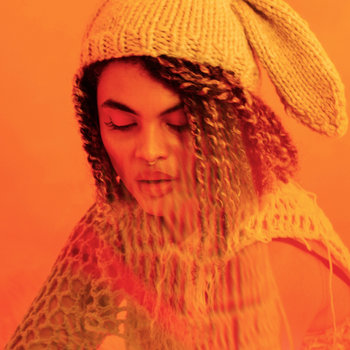 Merch for this release:
Cassette, Vinyl LP, Compact Disc (CD)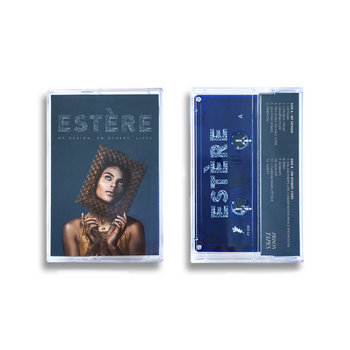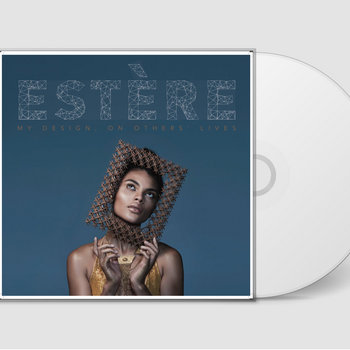 Dalton is a New Zealand producer and songwriter who, over the past five years, has carved a unique space for herself, both sonically and stylistically. Her music—a blend of beat-driven R&B, energetic indie pop, and swooping harmonics—lands her somewhere on the musical spectrum between Erykah Badu and Esperanza Spalding. But if there's one thing Dalton wants to stress, it's that she's a producer first; singing is just a part of her act. "I often turn down work where I'm asked to be a vocalist," she says defiantly. "For me, it's important to be active in the production side of things."
On her latest record, My Design, On Others' Lives, Dalton drives that point home. It's a bold record, full of confidence and rigor. The songs are funky and fluid; a mix of Afrofuturism and big band orchestration. It's hard to imagine all of this noise coming from a solo artist, but by layering her music and drawing heavily on her skills as a producer, Dalton has managed to create the illusion of having a much bigger band.
As a child growing up in Wellington, New Zealand's capital, Dalton lived a pretty non-musical life. "We listened to music in the car and mom always liked to dance," recalls Dalton, "but there was no one in my family who played an instrument." Dalton first discovered she had a creative streak when one of her school teachers offered her a part in a school play. She then began drumming in the school band and, at age 13, she joined her "first proper band" with a group of older girls. "They were all seventh formers [high school seniors] and into taking LSD," she remembers, "but they were geniuses." Dalton describes the band, called Cybersex On Mars, as "weird dystopian music about radiation spills, aliens, and prostitutes."
Merch for this release:
Cassette, Vinyl LP, Compact Disc (CD)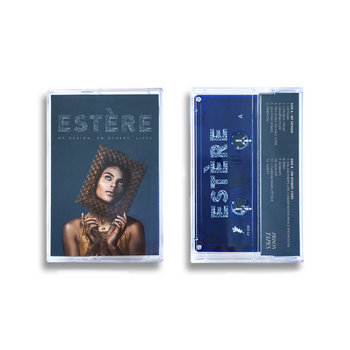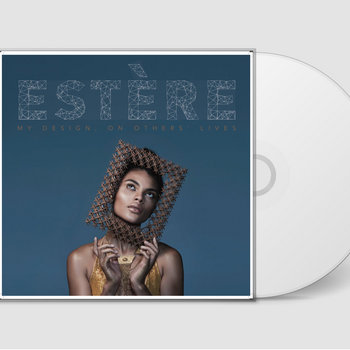 At the same time as Dalton was making psychedelic music, bands like TrinityRoots, The Black Seeds, and Fat Freddy's Drop were gaining popularity in her home city, leading to an influx of reggae, jazz, and hip-hop bands with a distinct Polynesian flavor. Beats, horns, and soulful singing were all featured prominently, and public parks throughout the Wellington region were regularly transformed into live performance spaces. Dalton says she only discovered some of the pioneering groups after their initial success, but describes the music as having had a really strong presence in her home country. "I think that they're integral to the New Zealand music scene in general," she says.
Listening to Dalton's music, it's hard not to draw a line back to that time period. And while she may have discovered the music later, Dalton's friend Zoe is the sister of Imon Starr, who led the local group Olmecha Supreme. (He's also the son of the legendary bluesman Taj Mahal.) Starr's music aligned more with beat and hip-hop culture than the slightly more popular mix of reggae and jazz, and he was known as one of the more inventive musicians on the scene. His other sister, Deva Mahal, is an acclaimed R&B musician, and Dalton says "being around them was really inspiring."
While Dalton soaked up some of Mahal's music during her formative years, she also credits her beat-making skills to the fact that she learned to play the drums in high school. "There's a certain confidence that you gain from knowing rhythms that can inform electronic production," she says. "Ever since I started producing I've felt quite confident doing it, because I have that understanding of drums and rhythm."
You can hear that understanding on "Rent," the standout single on My Design, On Others' Lives. The song is about Dalton being proud of her ability to pay rent ("It's not easy to keep that key / So I deliver to the landlord proudly," she sings), and with its ricocheting beats, it's easy to imagine Dalton's landlord knocking on her door to collect the check. Despite what some may view as straightforward subject matter, Dalton says the song is intended to celebrate one of the more banal responsibilities many of us have to face on a regular basis. "I use the idea of rent, and paying rent, to symbolize a certain ownership that I feel is often lacking in our world," she says. "Paying my rent, especially in Wellington, it's not particularly easy as a creative person. I feel good paying my rent, because it's hard to do."
Merch for this release:
Cassette, Vinyl LP, Compact Disc (CD)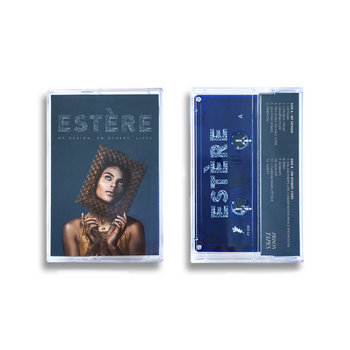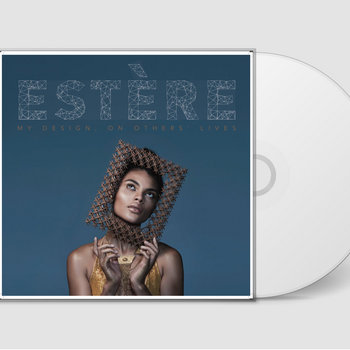 This positivity runs throughout Dalton's music, which has a way of ostracizing the fears that accompany the little things that make everyday life a struggle. Much of that sense of calm comes from her own lived experience, and from understanding the lives of her ancestors. She wrote the song "L'ouiseau Dans L'etoile" in French to honor her father, who was born in Cameroon. "I think it is a beautiful language that expresses itself differently to English," she explains. "[The song] is about a mythical creature—a bird, to be precise—that has watched over the Earth from the universe since the beginning of time, and has seen how the Earth can be like a utopia. I am asking the bird to show us once again how to get back to this ideal scenario, where all living things thrive."
Fans familiar with the first half of the record—which was released last fall as My Design (Pt 1)—will notice lyrical themes that touch on identity, displacement, warfare, and border control. On Others' Lives is considered part two of that story, and Dalton says the two records go together like chapters in a book. You can now buy them as a complete set, but whether you listen to them side by side or not, the eclectic mix of styles, themes, and subjects help each song illustrate something slightly different. By the end of My Design, On Others' Lives, the precise definition of "electric blue witch hop" may not be any clearer, but its emotional meaning resonates clear and loud.
-Nick Fulton