FEATURES
Escape Artists
By Max Savage Levenson · July 31, 2015
"It seems we always let some melancholy vibes seep in, so there tends to be an edginess. Even while sipping the Bu on smooth waters, the tides bring a little unrest." — Warren Kroll
Merch for this release:
, Compact Disc (CD), Vinyl LP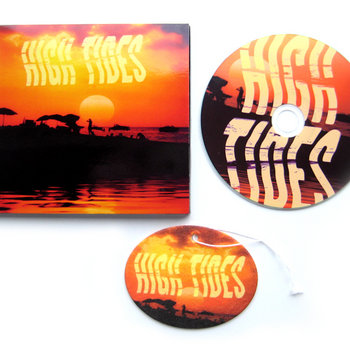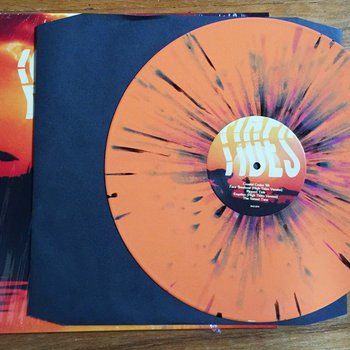 Whether it's the agonizing winters, the endless farmland, or the close proximity to Governor Scott Walker, there has always been a yearning among Midwesterners to get the hell out. "The greatest escape I ever made," Harry Houdini once quipped, "was when I left Appleton, Wisconsin." Yet while Houdini and countless others found enlightenment and adventure in new locales, the ambient electronic duo High Tides created their own world in the very heart of the one they sought to escape.
Warren Kroll and Steven Lutes, who met in Indiana and began creating music together in the Red Falcons Project, don't simply craft songs that capture the sensation of being drunk on a California beach; they fully inhabit that lurid dream world, complete with nautical costumes and their favorite beverage-cum-mascot, Malibu Rum. "High Tides started in 2011 in a very tongue-in-cheek fashion. We were thrift store shopping and found these sweet Hawaiian shirts and various beach gear," Lutes explains. "So we got some Parrot Bay and Malibu rum, put on the Hawaiian threads, and put together [the first High Tides track] 'The Beach Elder.'"
Like much of High Tides' self-titled debut, "The Beach Elder" evokes the sweetness, the laze, and the haze of an afternoon spent drinking in the tropics. But even though Kroll and Lutes celebrate an image of themselves that mirrors that tranquility—dawdling in the waves of a careless Technicolor fantasy where Malibu bottles radiate a messianic glow and the water is always warm—there is a hint of mystery and unease to these songs, too. It's as if a sheen of oil coats the pristine waves, or a toxic smog hangs over the bloated, tropical sunset on the album's cover. On "Ripped Tide," an uptempo beat is placed alongside a series of mesmerizing, sluggish synth lines with dizzying and disorienting effect. Swirling eddies of sound on "Sunware" are offset by a disarming, bleating chirp that sounds like lurching both backward and forward at once. "It seems we always let some melancholy vibes seep in, so there tends to be an edginess," Kroll points out. "Even while sipping the Bu on smooth waters, the tides bring a little unrest," he adds.
High Tides plays like a single track, in which humming synthesizers and thudding drum machines swirl into a thick soup. But like the segments of a centipede, it's delineated by the handful of remixes scattered throughout. They were all written by the group's mentor, old friend, and tour mate Tom Fec, who performs under the name Tobacco and was a founding member of Pittsburg's experimental psychedelic group Black Moth Super Rainbow (whose label, Rad Cult, is releasing High Tides). "Tom was a big push in us actually putting together a High Tides album," Lutes says. "The whole project really started to evolve into a bigger vision once we got the push from him."
Merch for this release:
, Compact Disc (CD), Vinyl LP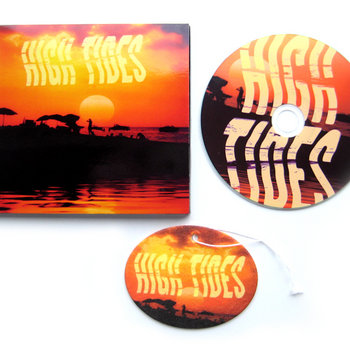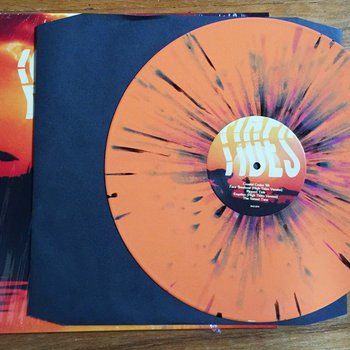 Unlike High Tides' original songs, the handful of BMSR and Tobacco remixes all feature Tom's voice, which hisses and whispers, adding a deeper sense of otherworldliness to the remixes. On "Blurring My Day," the high-arcing synth parts and skittering, frantic drum machines of BMSR's original recording are slowed down and covered in a thick blanket of haze. If the original song is a caffeinated party track, the remix is a sunset luau fueled by cough syrup. Later, Fec's voice fills all the sonic space on "Face Breakout," before Lutes and Kroll yank it out, exposing one of the most subtle and minimal arrangements on the album. "It seemed right to include [the remixes] since they were such a big part of what High Tides has become," Lutes told me.
Merch for this release:
, Compact Disc (CD), Vinyl LP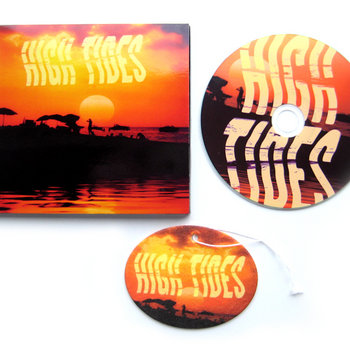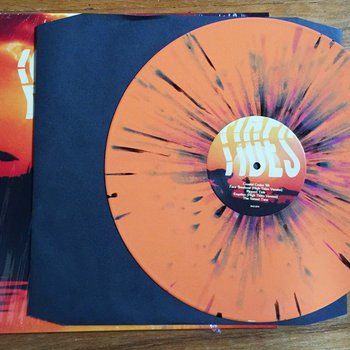 High Tides' original material doesn't need vocals to get its point across. Instead, Lutes' and Kroll's songs speak through subtle shifts and radiant, oft-unidentifiable sounds; anyone who has ever become intoxicated on sun will appreciate the hypnotic haze of "Sunware" or the vivid, expanding wall of sound in "7 Mile Beach." And even though there wasn't an actual cruise that inspired "Coastal Cruise '86," its punching bass and shimmering keys perfectly evoke the sensation of floating weightless across the water. But, as the members of High Tides remind us throughout their debut, they don't need an actual beach or an actual cruise to take them anywhere; that place already exists in their heads.