FEATURES
Erik Hall's Minimalist Minimalism
By Matthew Blackwell · March 21, 2023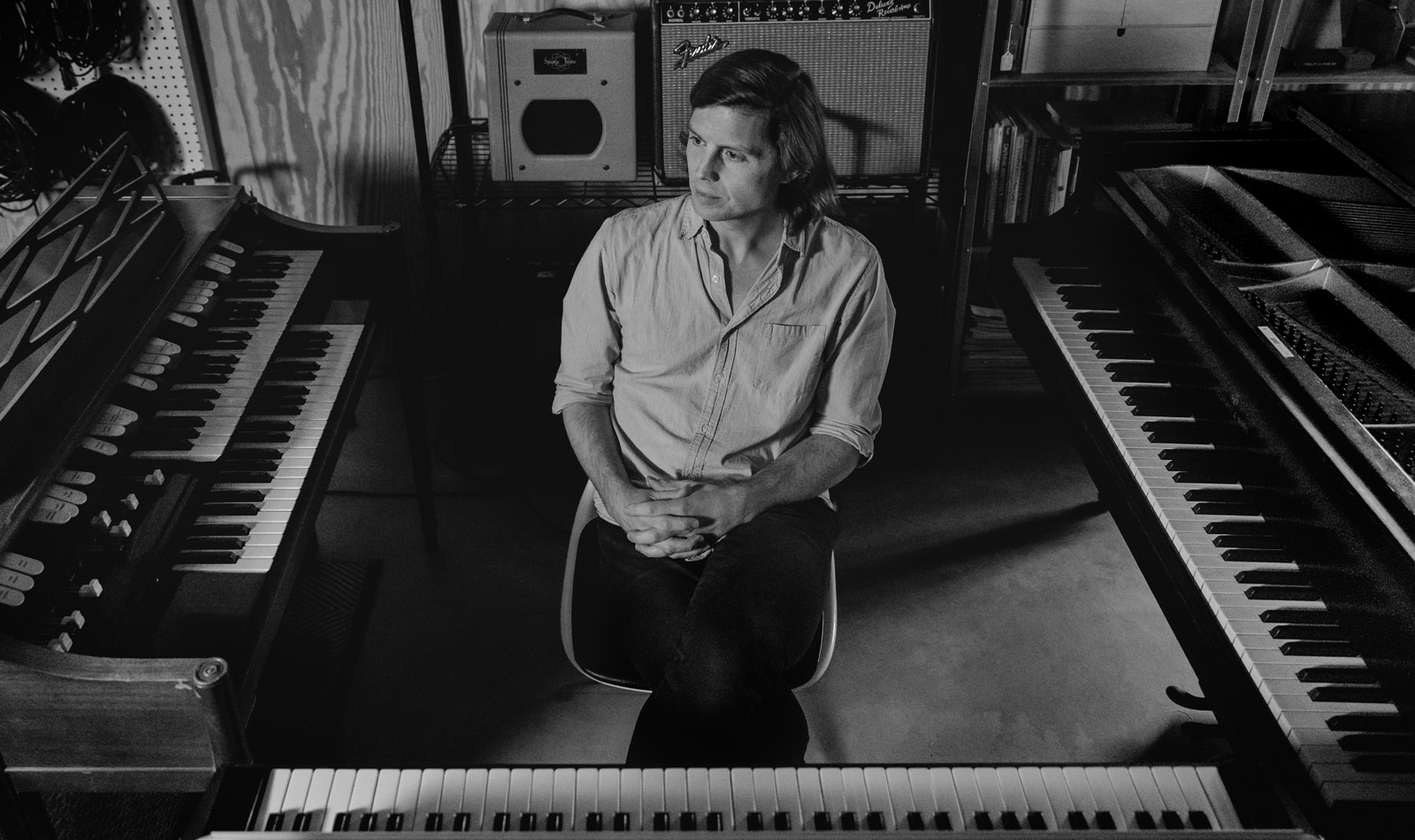 "I have no doubt that there will be some Canto Ostinato purists that are very up in arms about this new record," predicts Erik Hall, a Michigan-based musician who is best known for his work in NOMO and his singer-songwriter project In Tall Buildings. More recently he has drawn on his classical training to create solo interpretations of works from the minimalist canon. "There is something audacious about it because you're changing the foundational purpose of the score."
The best-known work by contemporary classical Dutch composer Simeon ten Holt, Canto Ostinato has been beloved amongst minimalist enthusiasts since its debut in 1979. Regarded as a national treasure in The Netherlands, the piece is receiving renewed attention this year as part of ten Holt's centenary celebration. The complex interplay between its parts, most often performed with either two or four pianos, creates a dizzying, mesmerizing effect as patterns emerge, coalesce, and retreat. Though it is an ensemble piece, Hall has painstakingly performed each part himself live in his home studio, track by track, with the instruments he had at hand.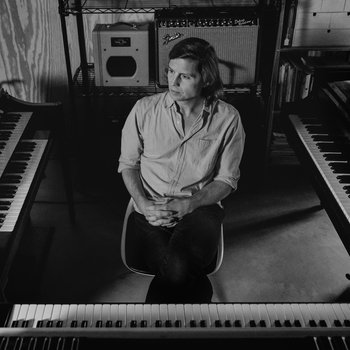 .
00:10 / 00:58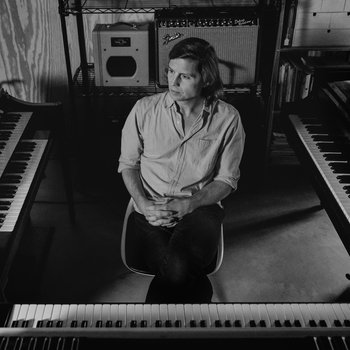 Merch for this release:
Vinyl LP, Compact Disc (CD)
This isn't the first time that Hall has audaciously transformed a classic work of minimalism. His Canto Ostinato is the second installment in a projected trilogy of homemade minimalist masterpieces, following 2020's interpretation of Steve Reich's Music for 18 Musicians. Any criticisms proffered by purists on that occasion were drowned out by applause; the album's release was met with glowing reviews and a congratulatory note from Reich himself.
A solo rendering of Music for 18 Musicians is extravagantly, almost comically, ambitious. By comparison, Canto Ostinato seems purpose-built for Hall's DIY approach. The score allows performers to determine the number and type of instruments played as well as the piece's duration and, to a large extent, the manner of its unfolding. Most of its 106 sections can be repeated ad libitum—for as long as desired. "There's a lot of flexibility, both vertically in the score and also horizontally," Hall explains. "When you're listening to Canto Ostinato and it sounds like there's just a phrase that's being repeated endlessly, that phrase itself is the section. So you're determining whether that section is going to last for 10 seconds or 10 minutes. But also at any given moment, you can choose between five different layers of music."
This flexibility ensures that every interpretation of Canto Ostinato will be unique. Musicians can stick to the main grand staff or wander through the auxiliary parts, rush through a section or meditate upon it at leisure, as long as the players proceed through the piece together. Performances can be as brief as 40 minutes or stretch to over four hours. Versions have been recorded for cello octet, vocal ensemble, and solo harpist. Given this plethora of options, how did Hall decide how to proceed? "It was a weirdly personal amalgam of a few different factors. Having listened to a couple of different recordings a lot, I knew generally how I wanted my version to be paced, and that helped me create a rough map," he answers. "I also knew that we would release this on vinyl, and I didn't expect we'd be putting it on double vinyl. Keeping it under an hour was paramount for that format."
Whereas his Music for 18 Musicians featured an array of synths, guitar, bass, drum machine, and processed vocals, Hall wanted to keep Canto Ostinato as simple as possible. After much trial and error, he settled on a felted Steinway grand piano, a Rhodes electric piano, and a Hammond M-101 organ. "I found those three to exist really well together and have a warmth and a timbre that I would personally be happy to sit with for an hour," he says. The warmth of these three instruments is accentuated by the slight background noise on the recording, as if the listener is in the room with Hall as he plays. "I didn't have it memorized, so I was turning pages to get through it. My piano is kind of noisy, so you're hearing knocking and sustain pedal and little clicks and anomalies that occur," he explains. "I just decided I didn't want to be so meticulous as to edit every single one of those out. I like imperfection."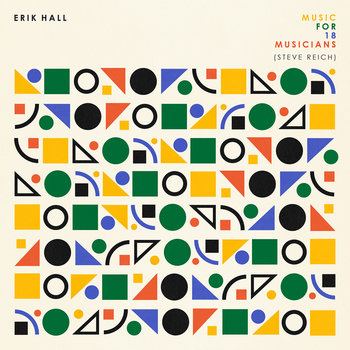 .
00:10 / 00:58
Merch for this release:
Compact Disc (CD), Vinyl LP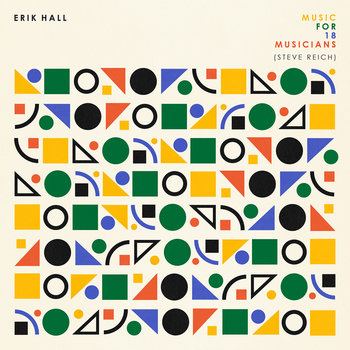 Hall's embrace of imperfection is a rarity in classical music, where a pristine, crystal-clear recording is the norm. "A friend of mine said that one of his favorite things about the Music for 18 Musicians record was that, for people who play music and record themselves at home, it was relatable in a way that they're not used to," says Hall, who has spent much of his career playing indie rock and bedroom pop. With indie rock, "some things can be lo-fi because you want it to feel like it came from a world that the people listening also might inhabit," he says. "And I loved the idea of these records having the same quality. They're not from this other sonic realm, they're played and recorded right here at home."
Bridging the worlds of indie rock and classical music goes beyond issues of fidelity to the very ways by which listeners encounter and come to understand records. "We're very much in our world of Western Vinyl, and LPs in independent record stores, and Bandcamp and Spotify and YouTube, where the piece is broken down into tracks so that you can just hear a little bit of it if you want," Hall says. "But also, we're fully borrowing from this tradition of classical records where the quote-unquote artist is the instrumentalist."
In a sense, Hall's records could not be further from the traditional world of classical music, with their matching album art—strikingly colorful geometric patterns designed by Bloomington, Indiana's Aaron Lowell Denton—and their place on a label roster alongside Dirty Projectors and Lean Year. In combining these models, Hall's trilogy follows in the footsteps of Factory Classical, the late '80s imprint of Factory Records that foregrounded performers over composers, branding works from the classical repertoire with album art and marketing designed for a young, hip audience.
Hall is hopeful that his interpretations will also find a new audience for these hallmarks of the minimalist canon. "It's like there's no rules in terms of how the classical world is receiving these records, but I think that classical music in general is always looking to maintain an audience. You hear about concert halls struggling to keep people in the seats, so if these records could help in that regard, then that'd be wonderful."
What he insists on, though, is that his recordings are not novelties, but serious works based in deep study and genuine enthusiasm. "The quality and the energy and the timbre and the spirit of the piece comes first," Hall says. "If at any point it starts to feel like it's gimmicky or distracting, it's not going to work. You're not necessarily even conscious of the fact that one person played all the parts. If you do know that about it, then it may be a compelling factor, but I don't think it has to be the reason why someone will gravitate to this recording."
I ask Hall what piece will complete his trilogy, with little hope that he'll tell me. It turns out that even he does not know yet, but he assures me that he will finish the job. "Do you remember when Sufjan Stevens put out Illinois and it was like, 'It's going to be all 50 states!' and there was all this discussion and anticipation surrounding this project? Obviously that was a little bit of a ruse. He was never going to actually do that," he laughs. "Well, I promise this will actually be a trilogy. At least!"