FEATURES
Interstate Love Songs with Emma Ruth Rundle & Jaye Jayle
By J. Bennett · February 27, 2017
When Emma Ruth Rundle unveiled her gorgeous, critically-acclaimed album Marked For Death last year, the Portland, Oregon-based singer-songwriter ended up with some extra songs that wouldn't physically fit on the vinyl. As luck would have it, the same thing happened to Evan Patterson while he was finishing up his solo project Jaye Jayle's full-length debut, House Cricks and Other Excuses To Get Out, in his hometown of Louisville, Kentucky. Rundle and Patterson had first met on tour in late 2009 when Rundle's then-band, Red Sparowes, spent a week touring with Russian Circles and Patterson's other band, Young Widows. Nearly eight years later, the two highly prolific musicians decided to combine Rundle's atmospheric heartbreak with Jaye Jayle's dark Americana for the split release The Time Between Us. By merging material that they couldn't squeeze onto their respective full-lengths, Rundle and Patterson created a fictional interstate love story that stands as its own conceptual work. We recently spoke with both artists about the origin of the record and their upcoming European tour.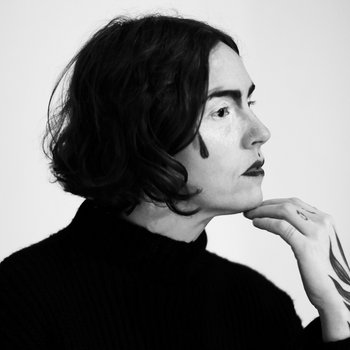 .
00:10 / 00:58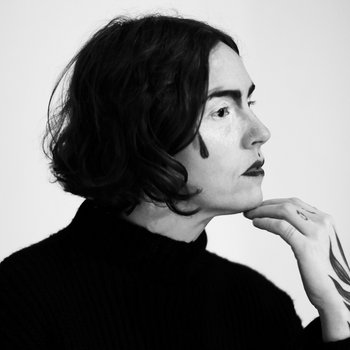 What initially drew each of you to the other's music?
Rundle: Well, it's hard to separate my opinion or feeling about Jaye Jayle from my opinion or feeling about Evan. I have a long history of really appreciating him as a guitarist. He has this style that he carries into all of his projects—and I think Jaye Jayle showcases this the most—which is the sensual, rootsy quality of his playing. It's just this essence—Evan's essence! [Laughs] And you should definitely use that.
Patterson: My favorite thing about Emma's music is that it's highly emotionally charged. It's music that's extremely personal and relatable. That's something I've always been inspired by with songwriters. If you hear a song that you're attached to, most of the time it's about personal experiences that you can relate to, and I feel that way with her songs very much. It holds up to the test of time, and that's inspiring.
Who hatched the idea for this split?
Rundle: Probably Cathy [Pellow] at Sargent House, but I'm not sure. I had these songs that I recorded in the Marked For Death session that couldn't fit on the record and didn't make sense to be part of that release. Which is fine, because the song "The Distance" made sense living in its own world. The plan was to do a seven-inch, but then Evan reached out last year when he was on tour with Jaye Jayle and asked if I would want to hop onstage and play a song with them. I wasn't able to, but we started talking about doing stuff.
Patterson: It was Cathy. The original idea for these Jaye Jayle songs, which were recorded during the House Cricks sessions… there's this pedal company called Old Blood Noise Endeavors; they do these limited cassette runs. They sent me some of their pedals, which were wild, so I was like, 'What if I run these songs entirely through these pedals and did a cassette?' Then I asked Cathy if she wanted to do a 7-inch single of the cassette, and she said, 'Why don't you just do a split with Emma?"'
.
00:10 / 00:58
What's the story behind the title, The Time Between Us? 
Rundle: Evan and I went back and forth on several titles, but I want to give him credit for most of it. He really was the champion of this whole project. He came up with a bunch of different titles and then we kind of honed in on what it became. But it started with the images on the cover. In the photo of me, I'm supposed to be an ice skater from Dallas who's really heartbroken. [Laughs] That's the vibe of that character. When I sent it to Evan, he immediately responded with his take on it. He did the same pose and had the strong color theme, so in my mind it kind of turned into this strange, otherworldly love story between to two fictional characters. I don't know if Evan feels the same way about it.
Patterson: The title is kind of a play off her song, "The Distance," and my song, "About Time You Came To Me." On the album cover, I'm wearing a hat that I bought at Goodwill for a dollar about a year ago. The actual size of my head is huge, so I can never find hats that fit, and I never have money to order a hat. And then we just happened to have these oversized tokens and this strange fake-fruit cornucopia in my house, and I thought there was something surreal about that with Emma's fake flowers. So I guess I'm kind of the cowboy gentleman to Emma's crying ice skater.  The whole image seems like some kind of haunted wedding invitation or wedding photo. [Laughs]
The songs streaming on Bandcamp are Emma's "The Distance" and Jaye Jayle's "Unnecessarily." What can you tell us about those?
Rundle: "The Distance" is a love song. It's about being separated from the person you love, and the space you go to when you're apart. It's the cliché kind of love stuff about how the person fills the void in your soul. It's cliché, but it's not dishonest. The aesthetics of the song have kind of a Twin Peaks vibe. The video thing I made for it is kind of a fantasy-land that I would describe as Sinead O'Connor living in a Twin Peaks world. [Laughs]
Patterson: "Unnecessarily" is kind of a playful mess. I ran the entire song through my pedal board and was just slamming on weird effects to make all these sounds. I was going to just leave it instrumental, but then I thought, "What if I tried to sing on it?" Besides the word "unnecessary," most of it is just improvisational and stream-of-consciousness gibberish. [Laughs] I'm a big fan of the band Can, and [Can vocalist] Damo Suzuki is probably only saying real words every couple of lines, but there's something about just hearing a melody regardless of what language or even if it's understandable. It's just a relatable sound in a voice.
You're touring Europe together in the spring. What's the plan?
Rundle: Yeah, Jaye Jayle is going to be my backing band. I'll play a song with them and then they'll be my band, so it'll be this family situation. I think the plan is for me to go to Louisville for a week before we go to Europe so we can rehearse.
Patterson: When we get together we'll start coming up with ideas of when to do what and which songs to play and which instruments we're gonna use. We've got an array of keyboards and instruments we've been using lately with a lot of the new songs we've been writing, so we've got a lot of exciting things we can do to make the tour truly unique and a different experience from any other tour we've done before or maybe even after.
—J. Bennett