FEATURES
Emeka Ogboh Lovingly Captures the Sounds of Lagos
By Christian Eede · September 14, 2022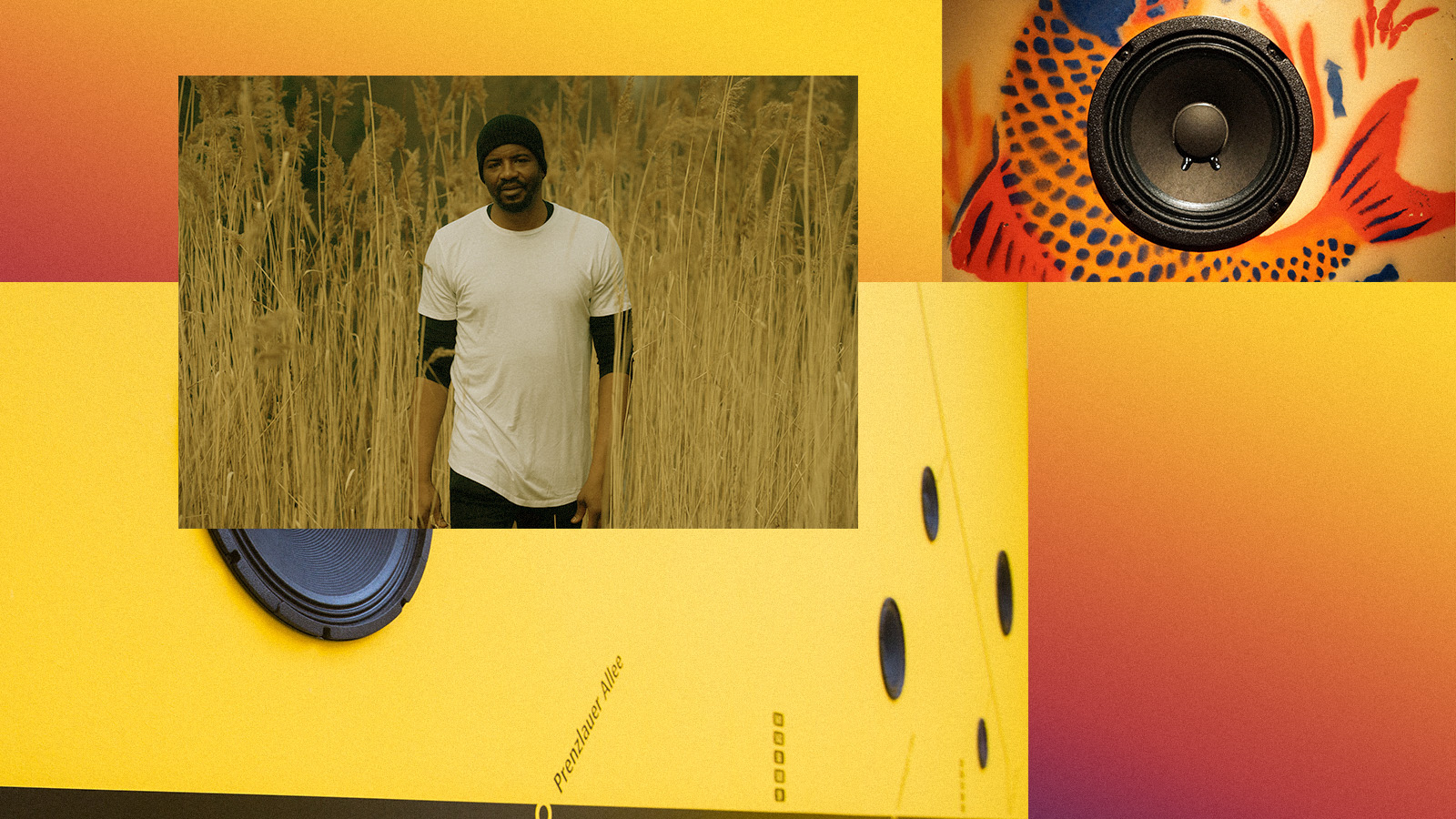 "Ojuelegba is one of the most popular bus stations in Lagos because from back in the day up until now, it's been the main entry point into the city," says Nigerian sound and installation artist Emeka Ogboh. He's discussing the bustling bus station that provides the focus for his second album 6°30'33​.​372"N 3°22'0​.​66"E, which marks the inaugural release on his own Danfotronics label.
Ogboh's fascination with Ojuelegba, and the yellow danfo buses that transit people between various locations in Lagos, runs deep. Previous installations have seen him ship a real-sized danfo bus around the world, and incorporate sounds and images from Nigeria's busy street life and transit system. His 2019 exhibition No Condition Is Permanent derived its name from a popular Nigerian phrase which can frequently be seen on stickers adorning the back of danfo buses, and his debut album, Beyond The Yellow Haze—which he initially recorded to soundtrack the exhibition before it was given a wider release by Berlin's Ostgut Ton label in 2020—also made reference to the iconic vehicles with the D&B-adjacent standout cut "Danfo Mellow."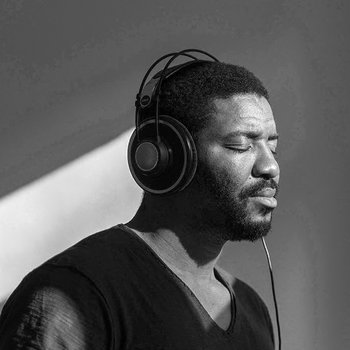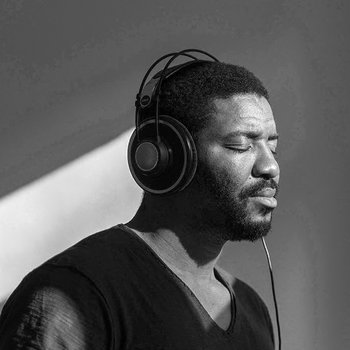 Merch for this release:
2 x Vinyl LP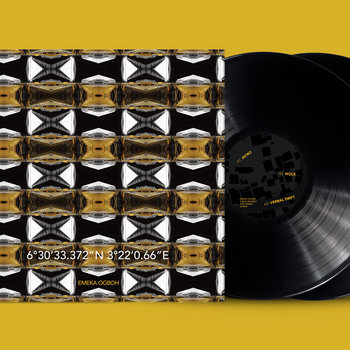 6°30'33​.​372"N 3°22'0​.​66"E shares significant sonic headspace with Beyond The Yellow Haze. Both records are centered around Ogboh's vast sound archives which he captured on Lagos' streets across a number of years, armed with a Zoom recorder and his favored binaural microphones. Where Beyond The Yellow Haze took the city's wider soundscape as its focal point—combining his vivid field recordings with head-spinning polyrhythms and sharp basslines—his new album takes a more hyper-specific focus. "It's at Ojuelegba that you can hear all of the different languages of Lagos; you can hear all of the hustles," Ogboh says. "You can pick up a lot from simply shutting your eyes, and focusing on the sounds. You get the energy of the city in the bus stations and the markets, because the masses pass through these places every day."
Ogboh captures Ojuelegba on 6°30'33​.​372"N 3°22'0​.​66"E in the form of chaotic traffic jams and spoken contributions from the danfo bus drivers and conductors. Their words range from descriptions of various bus stops, and a history of the bus station and its surrounding area, to references to the nearby red-light district of Ayilara, from which one of the record's tracks—laden with hypnotic, halftime rhythms and assorted street sounds—takes its name.
Merch for this release:
2 x Vinyl LP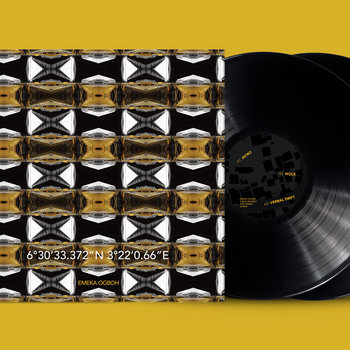 While hundreds of the different languages spoken in Nigeria can be heard around Lagos, Ogboh's recordings center around Nigerian Pidgin, which, he says, is "considered the unofficial language of Nigeria. If you look at the history of the Pidgin language, it's been characterized as a form of broken English that is spoken by the uneducated and illiterate. This is how they were able to communicate with the colonial 'masters,' who were the British. They couldn't speak perfect English, so they would use some of the words and phrases that they knew, and throw in other parts of different languages to communicate." Ogboh notes that Fela Kuti, who also immortalized the unique disorder of Ojuelegba on his 1974 track "Confusion Pt. 2," "really advocated for the Pidgin language as a way to reach the masses" during his career.
On album cut "No Counterfeit," the narrator, a danfo bus driver, can be heard speaking in Pidgin about the all-encompassing role that Ojuelegba has played in his life. "He is saying," Ogboh explains, "'I've been here more than 20 years, all of my life happens in Ojuelegba and I make my money in Ojuelegba. I started small and now I have my buses. My family is elsewhere but this is where I spend all my time.'" Coming to life with the driver's monologue, the track unfurls into a brooding slice of chugging techno which, Ogboh says, is a component of the dominant club sound in his home city since 2014, Berlin.
Merch for this release:
2 x Vinyl LP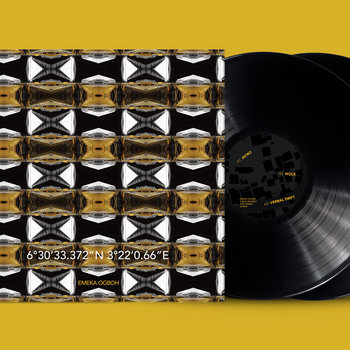 Having been invited by DAAD to take part in a year-long artist residency in the city that year, the change of location opened up a new world of opportunities to him as a sound and installation artist, well before he first began to experiment with music production. "I was able to make more connections with people, and see my practice move to a new level because of the access I had to certain studios and equipment," he says.
From there, Ogboh began to experience the city's world famous club culture first hand. Eventually, he linked up with Berlin techno institution Berghain in 2020 to present 6°30'33​.​372"N 3°22'0​.​66"E cut "Ayilara" as a spatial audio installation for the venue's Studio Berlin exhibition while it remained closed for club events due to the COVID-19 pandemic. It was that partnership which led to the reissue of Beyond The Yellow Haze—Ostgut Ton is Berghain's in-house label—soon after, introducing his music to more people than ever before, and encouraging him to push on with work on its follow-up.
The relocation to Berlin did come with its early drawbacks, though. Ogboh speaks of a significant initial culture shock as a result of the relative quiet of his adopted home compared to Lagos. "You find yourself moving from the 1000 decibels you are used to hearing to 100 decibels, and it doesn't compare," he says. "Moving to Berlin actually made me stop recording; there was nothing to record in my opinion. I'm not saying there's no sound here, but I just didn't find it interesting enough for what I wanted to do." Instead, he took stock of his archives of field recordings from Lagos, getting the ball rolling on a number of related installations, as well as the two albums that have followed to date.
Ogboh continues to insist he is simply "an artist who makes music," noting his "intuitive" and "organic" self-taught approach to production. Working on music, he'll often find himself listening to individual field recordings from Lagos on a loop for hours, encased in his own bubble, noise cancellation headphones over each ear. "I just listen until the beats and ideas start forming," he says. "The city is a composer and I just document the composition of the city."