FEATURES
Embrace the Contradiction
By Max Savage Levenson · Photos by Sandy Kim · February 03, 2016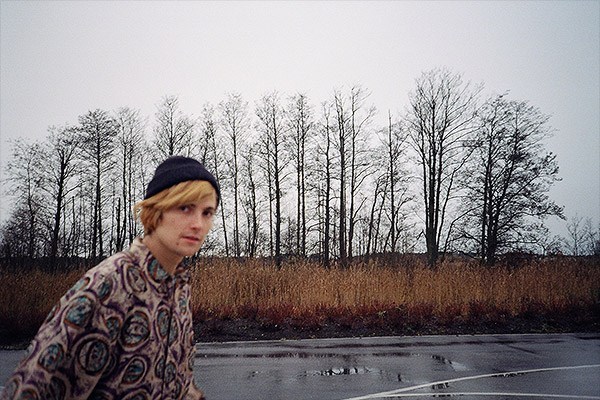 "Even though there's a confessional quality to the album, it's not a straight-up confession."—Zachary Cole Smith
Merch for this release:
Compact Disc (CD), Cassette, Vinyl LP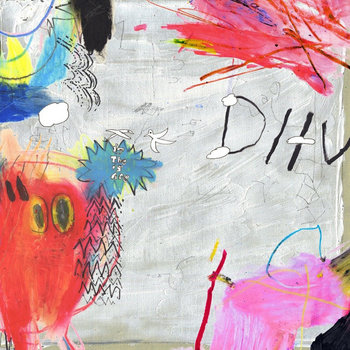 "I wanted the album to be as open and honest and transparent as possible," says Zachary Cole Smith, talking about DIIV's second record, Is the Is Are. Given that lead single "Dopamine" begins with Smith mixing "the white and brown" and getting so high "that I lost myself," it's not a surprising statement. But then, in almost the same breath, he says something that feels radically at odds with that: "A big theme of the record is being misunderstood."
It's a confounding combination—is he being transparent, or trying to misdirect with his frankness? If it's the latter, the impulse is understandable; three years ago, Smith and girlfriend Sky Ferreira were arrested in upstate New York. Smith was driving a stolen vehicle without a license, and a police search turned up Ecstasy and 42 decks of heroin. But rather than canceling each other out, Smith's conflicting statements instead illustrate the complex nature of Is the Is Are. It's an album that details—sometimes in painfully explicit terms—Smith's troubled, highly-publicized past while simultaneously conjuring a strange, foreign world of smudged-out vocals and cinematic guitars. Instead of feeling excessive or gratuitous, the seventeen-track, double album simply feels complete. "I wanted to say what I had to say," Smith explains, "and get out."
Merch for this release:
Compact Disc (CD), Cassette, Vinyl LP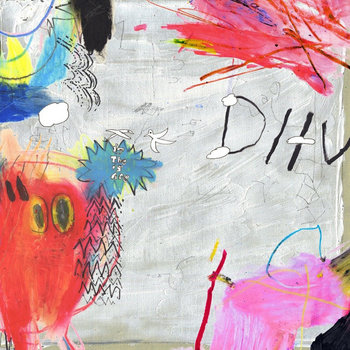 Like the man who made it, Is the Is Are is an album of contradictions. For every explicit, diaristic lyric on the album, another is lost deep in the mix; Smith's vocals often catch more for the intensity of his delivery than for what he's actually saying. His words are more atmospheric than concrete, more impressionistic than narrative. "Even though there's a confessional quality to the album," he points out, "it's not a straight-up confession." On "Yr Not Far," he draws the titular lyric out until it becomes an ominous and elusive phrase, shot through with menacing tension. Despite the gravity of Smith's performance, the album's real emotional heft comes from the stinging jabs of guitar, which jump in and out of the song, providing a visceral counterpoint to Smith's anchorless vocals.
Guitars were also at the forefront of DIIV's 2012 debut, Oshin, but with its omnipresent blanket of reverb, that album felt distant and blurred, as if heard through the window of a deep-sea submarine. Is the Is Are, on the other hand, stares dead-on, with an urgency and immediacy that transcends its murky backstory. While Oshin was recorded by Smith alone, on Is the Is Are, DIIV has become a communal project. The crackling energy of its bold rhythm section—Devin Ruben Perez's taut bass and Ben Newman's tight, pinched snare—gives the album an extra kick.
In a recent Tumblr post, Smith fired off a lengthy, appropriately inconsistent list of descriptors for the record that included chaotic, peaceful, lost/found, and happysad—and it doesn't take long to hear all of those feelings, particularly in the album's brilliant range of guitar textures. Much like Pavement's Stephen Malkmus or Beach House's Alex Scally, Smith and Andrew Bailey's melodic, impressionistic guitar work is in the spotlight throughout. "All our music is very deliberate, almost minimalist," says Smith. That's most evident in the elegant, plaintive chimes of "Healthy Moon," and the hulking riff buried in closing track "Waste of Breath."
Merch for this release:
Compact Disc (CD), Cassette, Vinyl LP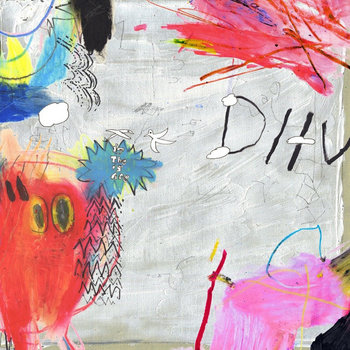 Yet even with the heightened clarity of its guitars and rhythms, Is the Is Are remains a complicated piece of art. Like a Mobius strip, the four words of its title go round and round, never resolving. During our conversation, Smith acknowledges that "no matter how upfront I'm being, or transparent, people still have this weird idea of who I am." Yet given that Is the Is Are is—perhaps deliberately—hard to decipher, maybe Smith shouldn't expect any other reaction. Ultimately, the Zachary Cole Smith that people find "weird" is the same one speaking plainly on this album. He is chaotic and peaceful, lost and found, happy and sad. Is the Is Are is an invitation to embrace the contradiction.
Photos by Sandy Kim