FEATURES
Elzhi's Cinematic Style Shines On "Seven Times Down, Eight Times Up"
By Danny Schwartz · September 23, 2020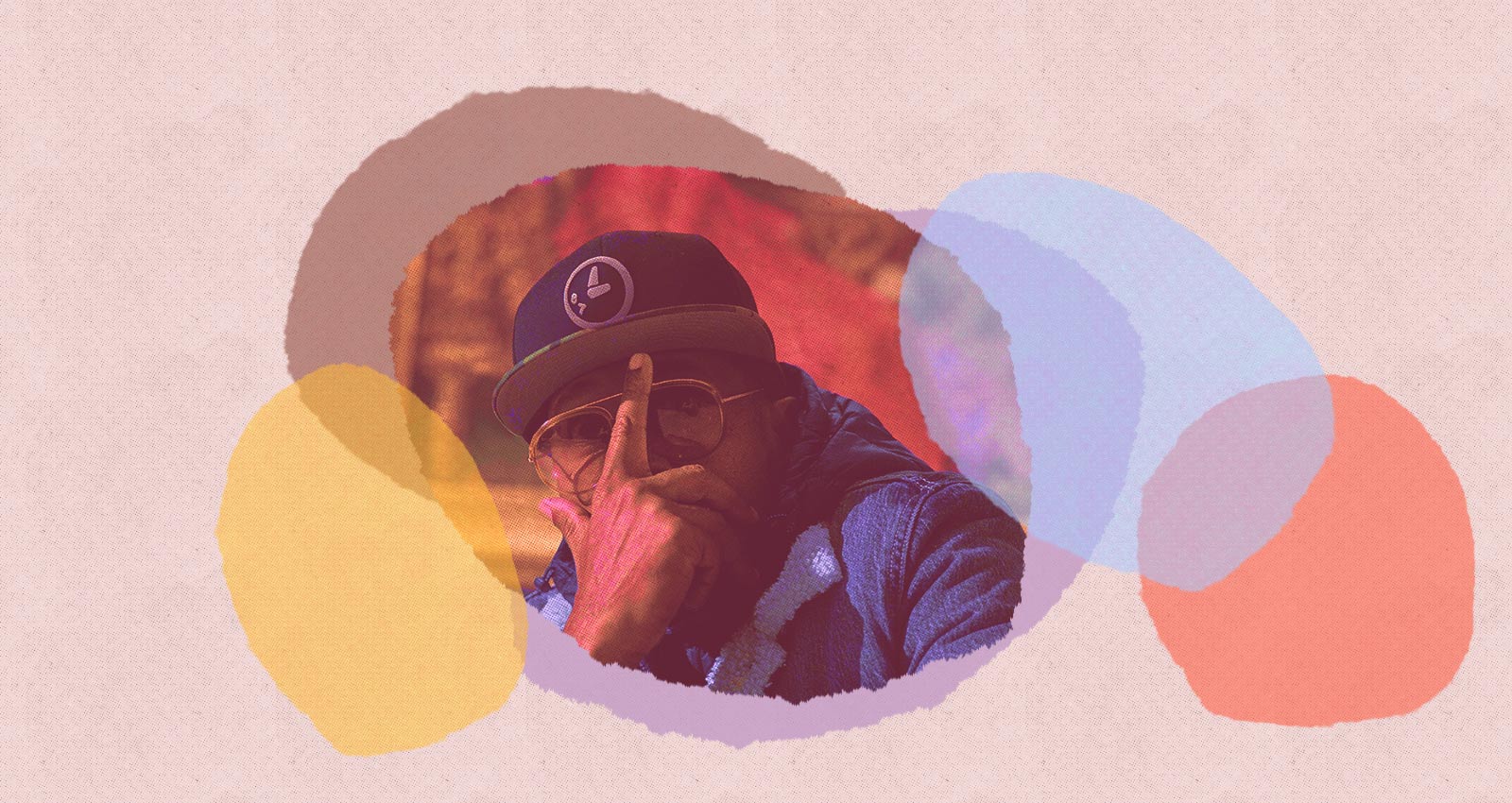 Elzhi has been a Detroit rap staple since Slum Village added him to their lineup in 2002. Arguably the most incredible subplot of Detroit's emergence as a rap capital of the 2020's are the sustained creative peaks of not just Elzhi, but also Danny Brown, Royce da 5'9", and other elder statesmen of Detroit rap. "I think what really matters is the prodigies and the sensei's," says Elzhi, a self-styled "syllable sensei." "If you're a prodigy, then people are gonna jump at the chance to work with you, because you're the new hot shit. But the sensei is respected just as much as the prodigy."
Elzhi's 2016 album Lead Poison documented the way he used music to battle depression during a rough patch in his life. His superb new album Seven Times Down, Eight Times Up, presents a "healthier" version of himself. "I'm a lot stronger than I was, as far as my faith, where I'm at mentally, the whole nine," he says. Rather than reflecting his internal world directly, on Seven Times Down, Elzhi uses incredibly vivid imagery to take listeners on a wild lyrical adventure.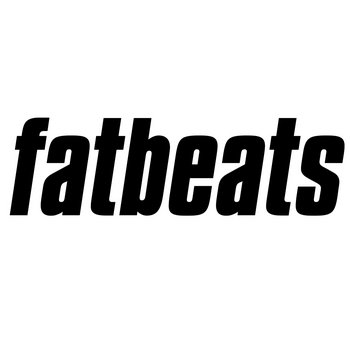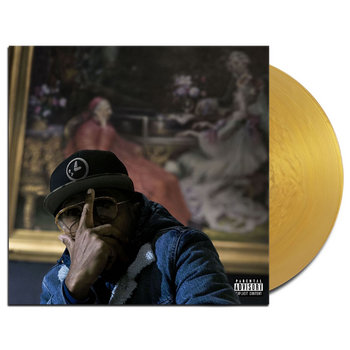 .
00:10 / 00:58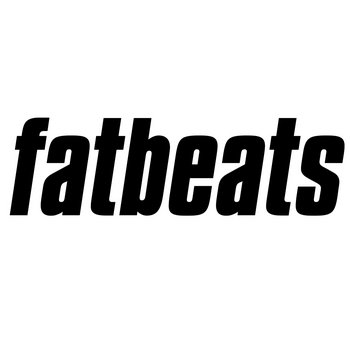 Merch for this release:
2 x Vinyl LP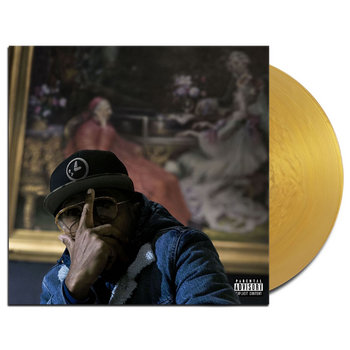 Seven Times Down is catnip for left-of-center rap purists, a showcase of world-building and absorbing, digressive storytelling. Writerly raps take quantum leaps, and form aligns with function. Elzhi's stream-of-consciousness approach and flagrant disregard for bar lines ("I beat 'em to the punch like Leon/ Spinks, my ink leaves neon") together reflect his impulse to throw the listener off-balance. On "Potential," he moves at warp speed in the span of a couple bars, from plane to stage to Spanish currency exchange to hotel room. On "G.O.D." he scribbles a detailed sketch of a gambling den—"Cigarette smoke keeping you tame? A drug game/ A Gucci belt/ Shooting trick dice and cards loosely dealt/ A coke line that John Belushi smelt"—then offers a striking snapshot of depression—"The eagle that lives in the controlled brain, the broken heart where you hold pain." As Foolish, the Detroit comedian who gives a running meta-commentary after each song, puts it candidly, Seven Times Down is a "dick pill in hip-hop. This shit hard."
Seven Times Down was entirely produced by Virginia Beach upstart and Griselda affiliate JR Swiftz. In 2018, Swiftz reached out to Elzhi on Instagram. "I went to his page and listened to the joint," Elzhi says. "He had stuff that made me feel fly. I like to write to beats that make me feel fly. That's when I'm really on," he says. They immediately cut two songs that would appear on the album, "Smoke and Mirrors" and "Early Bird Night Owl," then reconnected a couple years later to make a full-length album together. "We pretty much worked over email. I put him through a lot," Elzhi says.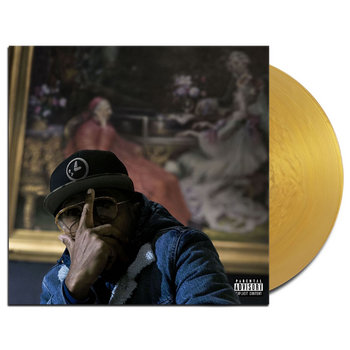 .
00:10 / 00:58
Merch for this release:
2 x Vinyl LP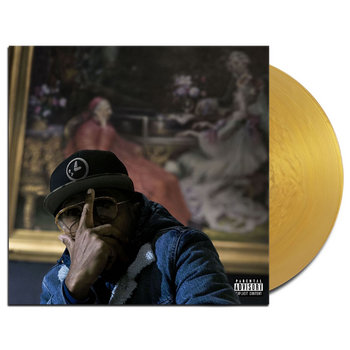 Elzhi's love of cinema shines through in his ultra-descriptive style of rapping. On Seven Times Down, he begins to un-peel several meta-layers at the end of "Ferndale," when a listener idly turns his radio dial until he comes across a teaser for a pulpy double feature about a zombie apocalypse in the hood. Thus begins the brilliant centerpiece of Seven Times Down, a two-song suite inspired by Robert Rodriguez and Quentin Tarantino's double-feature Grindhouse, itself a reference to the arthouse theaters that showed splatter/horror films in the '70s. In the first half, featured guest Fes Roc describes perhaps the most epic shootout of all time from the perspective of his alter-ego, Double O Negro: "the n—a gave chase, they racing speed boats across the Great Lakes/ Tidal waves splashing." Eventually, Double O faces off with a Poseidon-like god of the seas and dies by triton puncture. In the second half, Elzhi narrates his would-be escape from a group of undead street legends that lurch out of a cemetery, thirsting for blood. "I want people to see the things that I'm saying," he says.
At its core Seven Times Down, Eight Times Up is about Elzhi letting his imagination run free. This is particularly true of "Master Class," a song he wrote "to warn you 'bout the unicorn that's shitting on your GOAT list." Here, he makes a sly COVID-19 reference by describing what might be his only performance, real or imagined, for years. He takes to the stage and commands a crowd of youngins': "Put your hands up and get ready to learn."