FEATURES
Eluvium on Dementia, Social Media, and Information Overload
By Ron Hart · September 06, 2016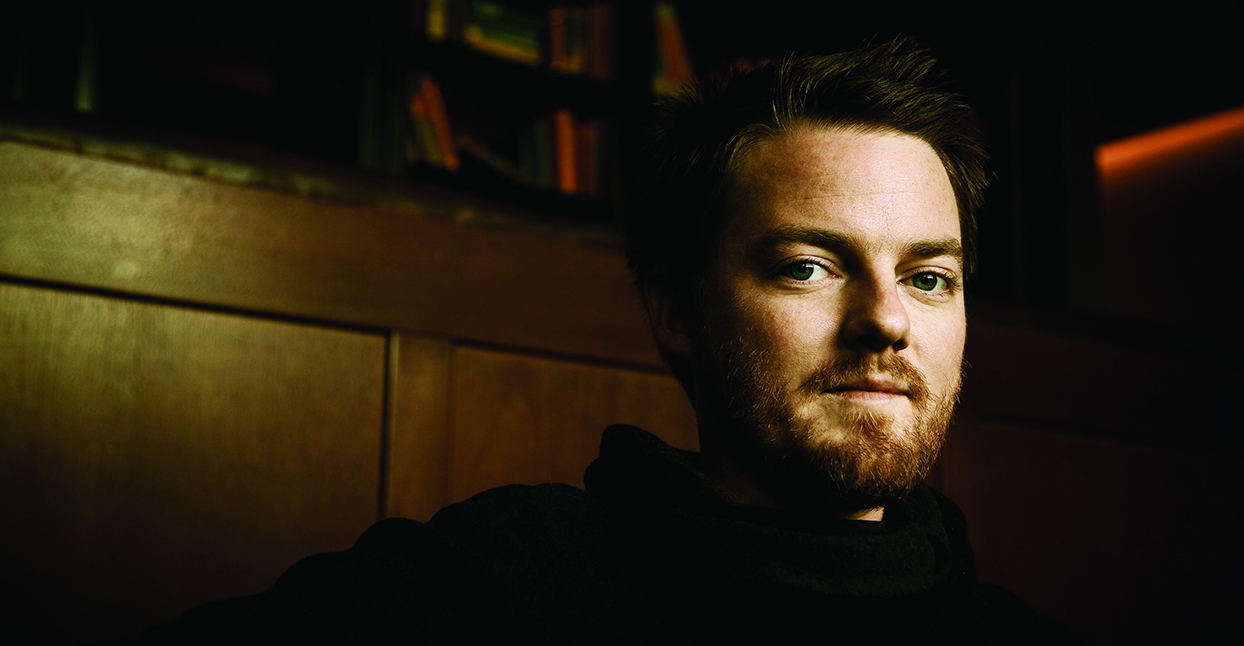 False Readings On, Eluvium's seventh LP for Temporary Residence, is a meditation on cognitive dissonance in modern society. Throughout, Matthew Cooper—the man behind Eluvium—blends operatic vocals, processed through a nest of vintage keyboards, with modular synths to create an album that feels like Danny Elfman recording the Edward Scissorhands for Kranky Records. Once again working alone, after collaborating with members of Yo La Tengo on 2013's Nightmare Ending, Cooper combines aural hiss, angelic trills, and ambient distortion on songs like "Fugue State," and "Regenerative Being" before the 17-minute album closer, "Posturing Through Metaphysical Collapse," plunges headfirst into an icy digital lake. It's an album that walks the fine line between calming and jarring, using the human voice to comment on our contemporary information overload.
We spoke with Cooper about both the social and sonic themes of False Readings On, the tools he used to achieve them, and the origins of his longtime partnership with his label, Temporary Residence.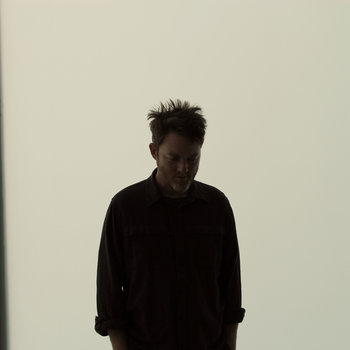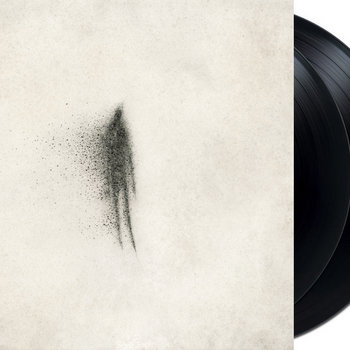 .
00:10 / 00:58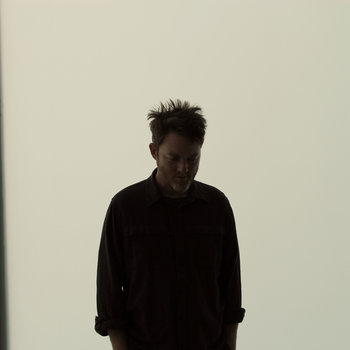 Merch for this release:
2 x Vinyl LP, Compact Disc (CD)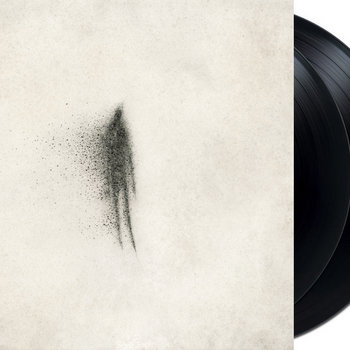 I was interested to learn that the songs on False Readings On are based on the idea of cognitive dissonance. How did you settle on that idea?
It sounds like such a weirdly scientific term, but it's broad reaching. I guess, for me, I was thinking about a place—because of the Internet—where there's a lot of information out there, and we're constantly bombarded by it, and it's telling us many different things. Some of them are true, some of them are not. Some of them are true temporarily, and then change as science progresses. It's just a mess of information. I think inherently, most people want to be good people, and being bombarded by all this is pushing them and pulling them in a bunch of different directions. You start to kind of lose touch with yourself by gaining all of this information. I think that's where some of the dissonance comes from—wanting to do the right thing, but losing track of what that is for you as a human being.
These themes feel eerily appropriate during this particular election year.
Yeah, and even with politics in general. That's another thing—whether you are a Democrat or a Republican, you're getting it from one side or the other. I'm not a fan of Donald Trump. But it's just curious to notice that, when somebody speaks 'your language,' you can take it as the right thing. There are a great many liberal or Democratic people out there who are just as confused, but it sounds less so, because they're speaking in terms that make more sense to us. Politics is just one thing; religion is another. Originally, the foundations of False Readings On started with me thinking about people's views towards politics and religion—how these can be foundations for people, and their relationship to those things.
Cognitive dissonance is also a term that can be applied to people suffering from a brain injury, or dementia.
I can't help but feel as though dementia may be a byproduct of the world that we live in nowadays. Or, at least, there are similarities in terms of the skewed vision of reality that begins to form. I think social media can have a lot to do with that. And, again, that goes back to the idea of losing touch with one's self. I guess I see—especially in social media—something that's new for us. We're so used to not trusting commercials and things like that, which are clearly trying to sell us something. But we're not exactly applying that same kind of skepticism towards this new form of media that's being presented to us. There's definitely some serious confusion going on and the warping of our new ideas.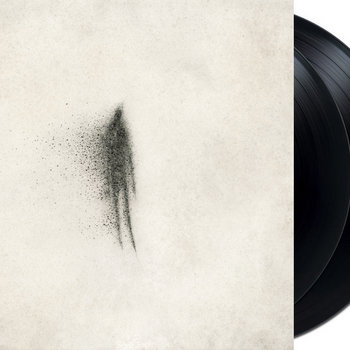 .
00:10 / 00:58
Merch for this release:
2 x Vinyl LP, Compact Disc (CD)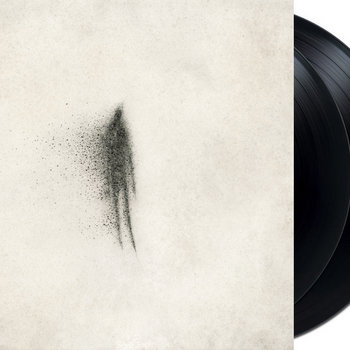 How did those themes translate into the selection of synths you used for this record?
In the last couple of years, I happened to get really into modular synthesis. [Normally], you buy a keyboard, and you have certain things set in a certain order that makes stuff happen in a certain way. Modular synthesis is more like being able to rearrange those things any way you want. What I find most enjoyable about it is that you can sit down and just start creating sound and have no idea where you're going with it or where it may end up. And you can go in and record it, but what is really nice about it, to me, is how you can just undo it afterwards. It reminds me of Tibetan sand paintings or something like that. It's very easy to create these chaotic situations, and I used a lot of that to create this idea of chaos and information within this record.
What was the keyboard setup like in the studio for this session?
I would picture it like a whole lot of guitar foot pedals, and each one has very specific tones you can shape. And then you have things like the tone oscillator that creates where the tone goes directionally. It's like, pure manipulation of sound, essentially, through a mess of knobs and cords [laughs]. Probably the most famous person to use this in the past was Keith Emerson, who had a whole wall of it in front of him when he performed. I never really listened to much Emerson, Lake and Palmer in my day, but that's the closest point of reference—that stage setup of his.
What kind of keyboards did you use?
I used a lot of different stuff. I have a Nord staged synth and piano thing, but I also use a lot of broken Casio SK-1s. When it comes to vintage synths, they're usually more like the consumer Casio or Yamaha models you'd get out of the Christmas catalogs back in the day. I have a graveyard of those things. There's something about them that I love very much. You can do little voice samplings on them, and they allow you to change up the sound as well. I remember there's an old ad for the SK-1 where they're holding the keyboard up to a horse or something like that to get the sample [laughs]. It's more like Goodwill finds, instead of going to some vintage synth store and shelling out a lot of money. You throw it into a loop pedal, put some reverbs and effects on it, and just keep on layering and layering and layering, and you get this sort of really complex mixture of textures. Sometimes it's just an utter mess. But sometimes melodies will just start presenting themselves naturally. It's this weird mixture of all the sounds fighting together, and certain ones rise up out of it, and that's what you start using to build the compositions.
You used samples of operatic voices for this album. Were there any particular operas you had in mind while working?
Well, I listened to a lot of different stuff, but nothing came from anything I was specifically listening to. I just searched and searched until I found the right tones of a chorus or of an opera singer. If I wanted to present a specific three-note word, even though the word might not be in English, then I would have to go find those tones, basically, and cut them up and put them together to create something new. It was a little time consuming [laughs].
Some of the voice tones you use are very angelic—a little reminiscent of Danny Elfman's score to Edward Scissorhands.
Oh yes. That's played in our house very often. That's total comfort food for me. However, it wasn't a direct influence for the voices. The times I wanted to get that angelic sound was because I wanted to create something abstract and confrontational from the music side of things. I wanted the voices to have this purity, whether it's screaming in fear or rising above all that.
You have been on Temporary Residence for your whole career.
Pretty much. I've done some self-releasing here and there, and a buddy of mine has a boutique label here in Portland and I did something with him. But yeah, Temporary Residence forever, you know [laughs].
How did you first get involved with them?
When [label owner] Jeremy [DeVine] lived in Baltimore, I was out here in Portland, and I think I sent him a CD back in the early days of the Internet when people were able to email but not much else. And I think he was intrigued by it, but it didn't really lead to anything. At the time I was still trying to find myself with the music. But at some point in time, Jeremy moved out to Portland for a couple of years, and I was working at a record store here in town and he came in to say hey and see what I've been up to. I just so happened to have a CD of stuff I had been working on with me and I gave it to him. I didn't see him for a couple of weeks, but then I walked into a record store that he was working in and he was like, 'Yeah, I want to put this out.' I think my knees got weak I was so happy about it. Temporary Residence at the time, to me, was doing stuff that you didn't hear a ton of elsewhere.
You've dabbled in classical music in the past—especially for piano. Given how such legendary imprints as Deutsche Grammophon and Decca are reinventing themselves for the 21st century by signing forward-minded composers like Max Richter and Ola Gjeilo, would you consider making the jump if they offered?
It's always lovely to dream about other labels. Like, for instance, I've always wanted to put something out on Kranky, just because they've always been there for me and I've been listening to them forever. It would be really cool to work with all sorts of labels—classical labels, experimental labels of various calibers. If the right project presents itself, then it might be worth pursuing. But I love Temporary Residence. I've been given no reason to leave. Jeremy and his team have treated me exceptionally well. I feel that for the kind of music I am doing, I'm just lucky to have an audience at all.
—Ron Hart