FEATURES
Elettrodomestico's Delightful Psych(ic) Pop
By Jes Skolnik · November 16, 2017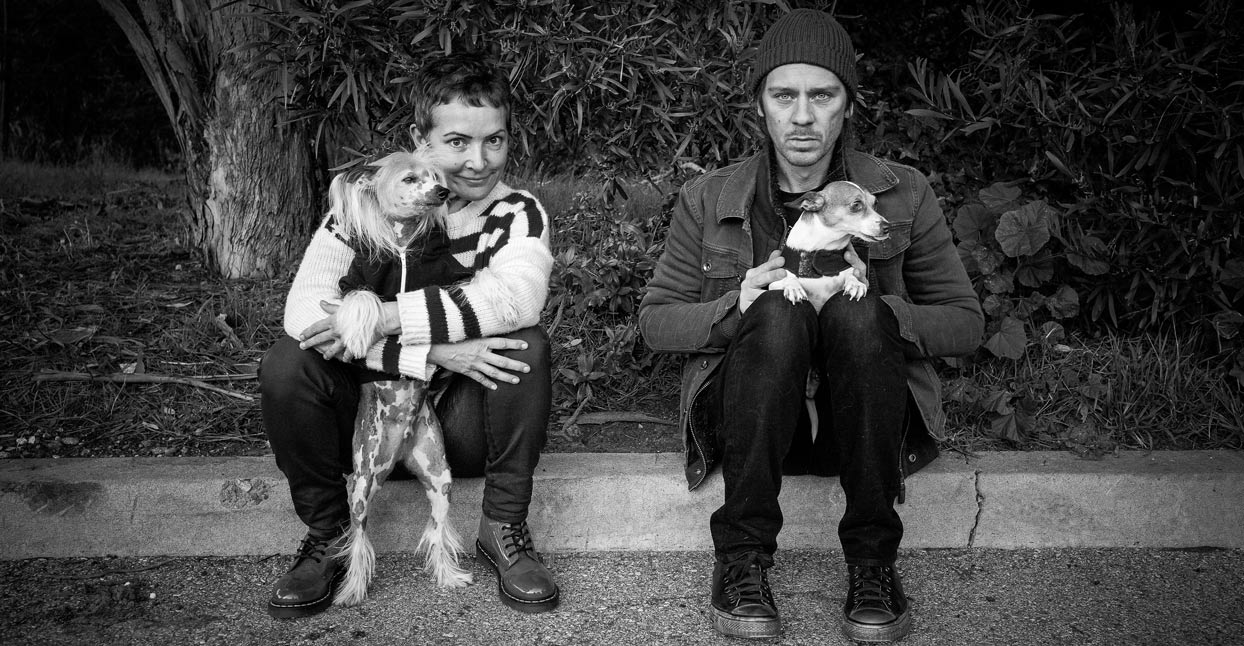 "I feel like this record kind of saved me," says Jane Wiedlin, of her duo Elettrodomestico's lush psych-pop debut If You're A Boy or a Girl. "I was in such a dark place, and now I've finally come out of it. That's the power of music, whether you're writing or listening to it."
David Bowie's death in January of 2016 had plunged Wiedlin into a deep depression. "He was my lifelong idol," she explains. "I wasn't even a teenager when I discovered his music and just became obsessed with him. I don't claim that my music sounds like him, because he's a genius and I'm just regular, but he was just so good. It's kind of a cliche, but he was otherworldly, he was so good. I think in the future, people are going to look back on him as really standing out as a 20th century musician. So when he died, I sank into this insane depression, and just started writing like a maniac, because I didn't know how to handle my feelings." She'd met fellow musician Pietro Straccia recently while he was recording a solo album with Travis Kasperbauer, who'd also go on to produce the Elettrodomestico album, at Wiedlin's home studio. Something about their approaches to songwriting and arranging had just automatically clicked; she'd contributed some harmonic backing vocals to his album, and they'd sensed in one another kindred spirits.
Living in Hawaii and immersing herself in Bowie's discography, as well as going down to her local tavern to check out the acts playing there, finding inspiration in the musicality of native Hawaiian musicians in particular, Wiedlin started writing lyrics and sending them to Straccia. Long-distance musical collaboration can be difficult for some, but the duo's bond was stronger than even they knew, manifesting, well, psychically. "It was such a weird thing," Straccia says. "The moment she sent me the lyrics, before I even received them, there was a music that came to my mind. The intention behind it was already [complete]. This happened again with another song, where she'd written [her lyrics] down on a piece of paper. I didn't look at them, I just folded it and I put it in my pocket. In that moment. just by reading the title, I knew that the song was done. That was 'Mail Order Bride.'"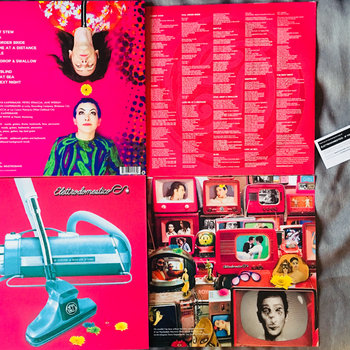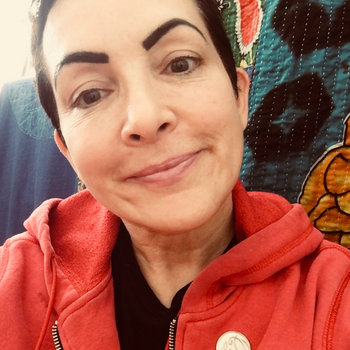 .
00:10 / 00:58
Merch for this release:
T-Shirt/Apparel, Vinyl LP, , Button/Pin/Patch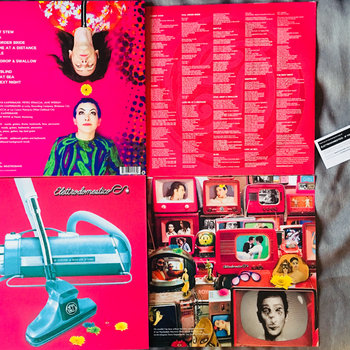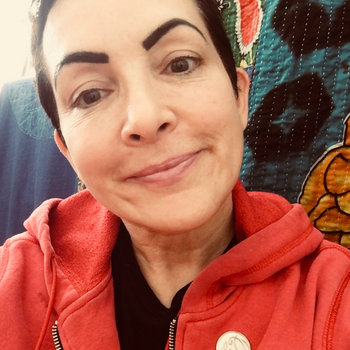 If You're A Boy or a Girl thrums with emotion, immediacy, and personality. It plays smartly with gender and sexuality, with both musicians taking on "male" and "female" parts in a way that feels fluid and refreshing. It's meticulously crafted, right down to the last textural detail, but it lacks the sense of distance that big-time pop can have. Wiedlin, of course, is perhaps best known for her time in the Go-Gos, though she's also done plenty of work as a solo musician, co-written with huge artists like Keith Urban, has a vibrant acting and voice acting career, and is a lifelong animal rights activist. And perhaps a little bit of Elettrodomestico's urgent feel is due to her original punk spirit. "My style of playing [guitar] is really rudimentary more than anything," she laughs. "It's punk. I just play rhythm guitar, and I like a distorted sound, and I like to play kind of jagged things, so it was fun—when I got to play guitar it added a little something to the mix." Her favorite punk band is the Buzzcocks, and one can definitely hear a Shelley/Devoto-esque melodicism and sass in Elettrodomestico's sound.
There's more than the Buzzcocks and Bowie in there, though. Wiedlin's love of the Beatles is well-documented, and she certainly believes that her early childhood fascination with the Fab Four has played out in her career-long interest in harmonics, which comes into sharp focus here. Both she and Straccia loved Nirvana dearly, and one can hear a bit of that group's dark heart and desire to approach alienation from a place as personal as it is universal. And Straccia's found inspiration for their psychic musical connection in a classic, beloved Italian pop duo—Mogol-Battisti. "Lucio Battisti, an Italian singer that passed away now, he's the equivalent of the Beatles in Italy, basically," he explains. "His melodies, he's an Italian hero. He teamed up with this poet [Mogol] very early on. I always admired [their partnership] in a way. [Battisti] would go and present the song to [Mogol], and [Battisti] would just kind of sing gibberish, and then [Mogol] would be able to extract from the melody these beautiful words. They sit so beautifully. There were already the lyrics in the melody in a sort of way. He just needed to extract them, make that emotion verbal. I think something very similar happened with this. The lyrics inspired the melody, and vice versa. It's such a cool thing."
The respect and care Wiedlin and Straccia have for one another lights up Elettrodomestico, and the joy they take in one another's friendship is evident not just from the way they talk about one another, but in the music itself. And they love pop music as a whole as much as they love one another. "Music is one of the only things that really unites people and is universal, which I love," Wiedlin says. "It makes me happy to be part of something like that, because it's really positive. The last years in the Go-Gos, I started analyzing what I was doing, and I realized that what I get to do as my job is bring joy to people. How much more awesome does life get than that? 'Cause the world's fucking depressing."
As a parting shot, Wiedlin brings up naysayers who might think she's too old to still be out there (a concern which certainly doesn't plague discussions of male musicians the way it does those who aren't). "This is what I do! And I think I'm going to have this be the first and last interview that I discuss [age] because it's just dumb," she says fiercely. "What do you care? If you like the music, what do you care? I know that's this huge stumbling thing that we're going to get past or not get past. But you know, with the Go-Gos, it was that we were chicks. People just couldn't wrap their heads around it. Maybe I can be the new face of age or something." Her laugh sparkles; it's clear that she's not done until she says she is. And we, as pop listeners and fans, are all the luckier for it.
—Jes Skolnik