FEATURES
El-P on His Era-Defining Solo Albums
By Phillip Mlynar · May 02, 2022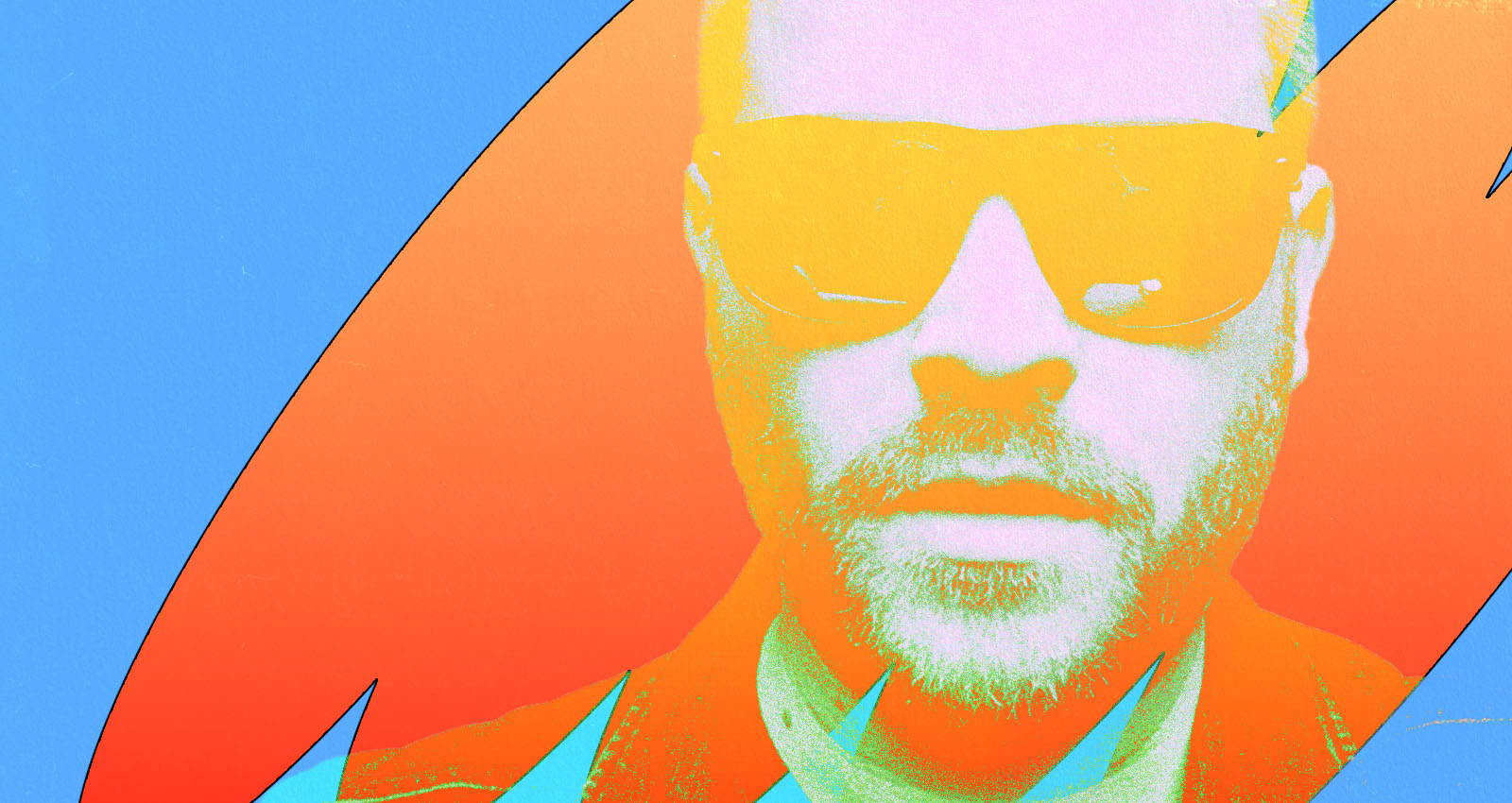 "It's a constant exercise in just being at peace with this is my history. This is my music, this is what I did." The rapper born Jaime Meline but more commonly known as El-P is reflecting on his three solo albums, the first of which dropped in 2002 and all of which have been recently reissued on vinyl by Fat Possum. Though he's spent most of the last decade as one half of the incendiary duo Run The Jewels alongside Atlanta rapper Killer Mike, El-P's solo releases document the years just after the New York City producer and MC left the crucial mid-'90s trio Company Flow to establish his influential label Definitive Jux and wield his individual artistic clout.
The three records arrived in five-year intervals: 2002's Fantastic Damage, I'll Sleep When You're Dead in 2007, and finally 2012's Cancer4Cure. And while, according to El-P, that precise timing was "just this random sort of weird numerological occurrence," the distance between each record now casts each release as a revealing waypoint in his journey through life. "It had this effect of keeping it fresh for me, because every time I was dropping a record, I'd kind of shed the skin of who I was," he says. "If you're taking a thousand snapshots of yourself during one year of your life and that's your artistic outlook, it's going to be a bit of a narrow scope. So when I looked back on the records, I could really hear the difference in where I was in my head and know what I had been through."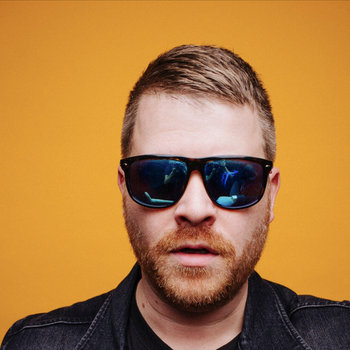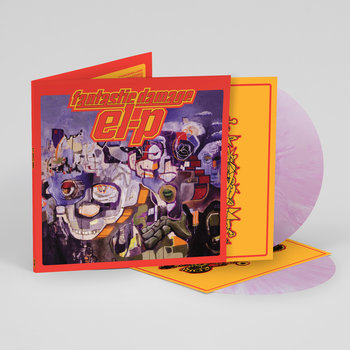 .
00:10 / 00:58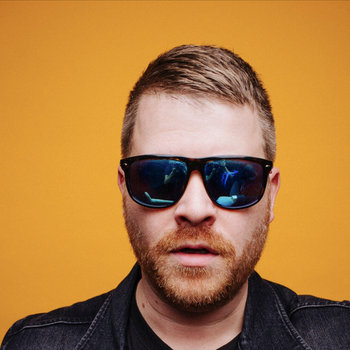 Merch for this release:
2 x Vinyl LP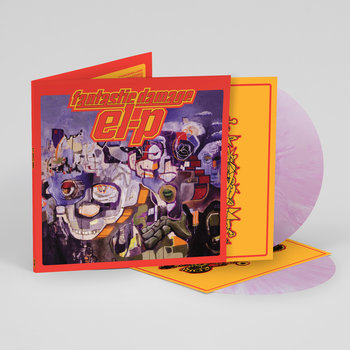 At the time of Fantastic Damage, El-P admits that he had no interest in recording a solo album. "I really just wanted to be in a group, be in Company Flow, but that whole shit fell apart and so I was for the first time grappling with my life," he explains. "So I figured, 'If I'm going to do a solo album it should sound different to Company Flow.' When that faucet got turned on, a lot of shit came out. It was a very specific time: It was the first geyser of personal information and thought and all of the shit that I had really not approached in my music."
Fantastic Damage is powered by blitzkrieg production that recalls the intensity of the Bomb Squad's sample-heavy wall-of-sound, embellished with a nervy sci-fi aura. The abrasive sonics are matched by a lyrics in which the unshackled MC rails at his old label Rawkus ("Deep Space 9mm"), romps through a dystopian future world ("Dead Disnee"), and rolls out a series of sarcastic barbs at MCs and capitalist power structures alike.
"I look at that album as a sort of wild articulation of everything that was in my head at that time," says El-P. "I had no filter, no ability to edit myself whatsoever—I had no interest in that. I look back at that with a little bit of awe, because I don't relate to that artist anymore in the same way. In terms of what I did in my craft and what I've headed towards, I've really strived to get into a different zone and be a little bit more precious with my words—more succinct."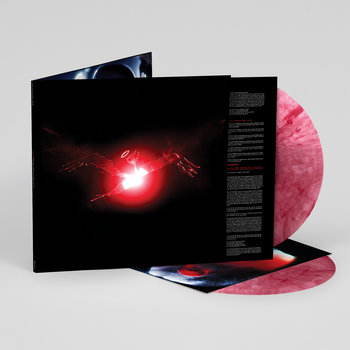 .
00:10 / 00:58
Merch for this release:
2 x Vinyl LP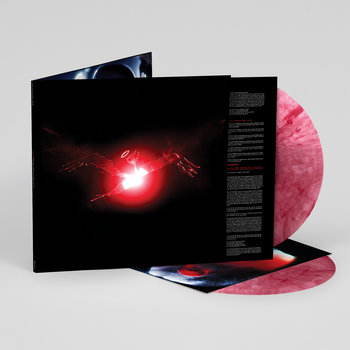 Five years later, I'll Sleep When You're Dead followed the industrial punch of Fantastic Damage with a grander conceptual outlook swathed in sheets of celestial melodics. Heavily influenced by El-P's home city but set in the fantasy world of Poisonville, the album stretches into life with the epic, seven-minute opener "Tasmanian Pain Coaster," a song where graceful-but-ominous waves of synths collapse into a crunching hip-hop/prog-rock coda.
"The whole record is supposed to be this entryway into madness, and 'Tasmanian Pain Coaster' was about trudging along and bumping into somebody you knew but didn't really want to see, and then asking how they're doing, but not really meaning it and not really wanting to know, and this person just unloads this insane truth on you," says El. "As the album grew, I realized this was an album about feeling you were fighting for the survival of your sanity and heart."
Alongside the project's existential concerns, I'll Sleep When You're Dead weaves psychedelic influences into the fabric of El-P's production. Writing on a blog he kept as a mood board at the time he was making the album, El-P described the sound as "a psychedelic Boogie Down Productions record." It's a characterization he now says most likely sprang from "being on mushrooms while listening to BDP—but certainly psychedelia and BDP are two fundamental experiences in my life."
A year after the release of I'll Sleep When You're Dead, El-P's close friend and fellow Def Jux recording artist Camu Tao passed away from lung cancer. El-P says the tragedy, "had a huge influence on me and the way I was feeling." He dedicated his third solo album, Cancer4Cure, to the memory of Camu. (Camu's own King Of Hearts was released posthumously in 2010. Recorded while he was battling illness, the album is a haunting array of cryptic messages about mortality that also spotlights the MC's transition from rapping to singing.)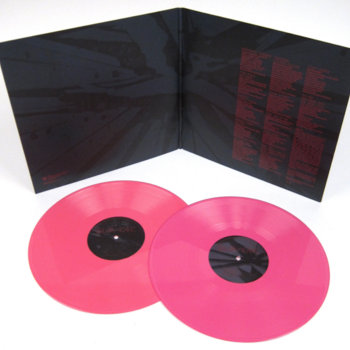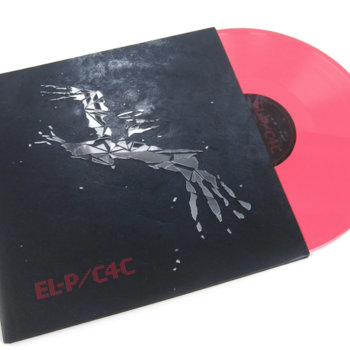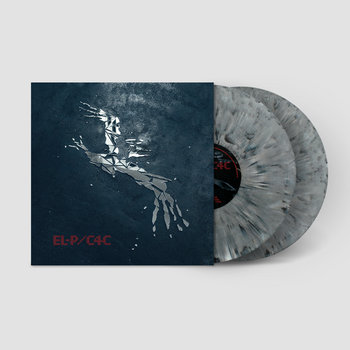 .
00:10 / 00:58
Merch for this release:
2 x Vinyl LP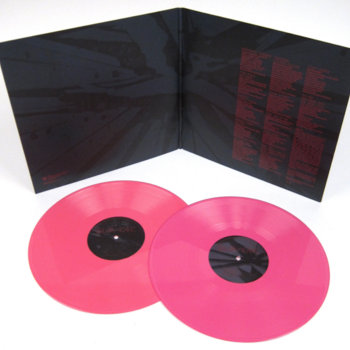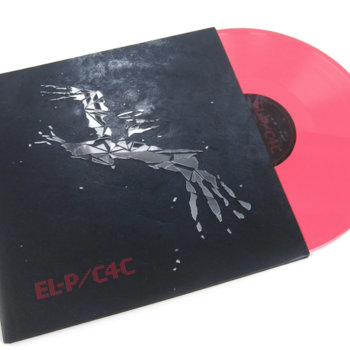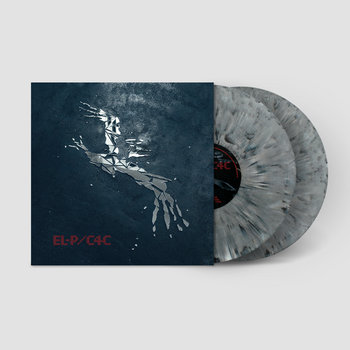 Camu's voice is featured on the album's energizing opener "The Full Retard," repeatedly imploring, "Pump this shit like they do in the future" over a backdrop of wormy synth lines and rattling drums. The album is a showcase for El-P's knack for working with an ensemble cast, and there are contributions from friends scattered throughout the album. "Whenever I would have a little thing I needed, I would think about who I could include on it," he says. "If I know I need a guitar, I will go to one of my best friends, Torbitt [aka Little Shalimar]. Paul Banks [from Interpol] was someone I'd been friends with, and he was around at the time, and I had this thing that I was singing [on "Works Every Time"] and I was like, 'I think it would be better if I got, like, a good singer.' It's just like that."
The album also includes an appearance from Killer Mike, who rampages through "Tougher Colder Killer," a move that foreshadows the founding of Run The Jewels. The two were introduced to each other by Jason DeMarco at Adult Swim, who was looking for a producer for a Killer Mike's R.A.P. Music, an album the Atlanta MC was pitching as his spiritual version of Ice Cube's AmeriKKKa's Most Wanted. After El-P flew to Atlanta to meet Killer Mike, they spent three days together. "Once we did that, it was over," he says. "My whole life was essentially on the Killer Mike and El-P path."
Building on the sort of chemistry showcased on "Tougher Colder Killer," Run The Jewels remains El-P's primary focus. But he admits he occasionally thinks about adding to his body of solo work. "It comes in waves, it comes and goes," he says. "I certainly have never retired in my mind. I know that part of my artistic life is not dead to me, and eventually I'll have to come back to it for sure. Knowing me, there's at least another one coming."