FEATURES
Ed Balloon's Slow and Steady Rise
By Jordannah Elizabeth · August 18, 2016
Ed Balloon is a Boston-based alternative R&B artist whose music moves in unlikely directions, incorporating everything from jazz to funk to plaintive electronic music. After releasing a single with the California label Deathbomb Arc and landing a slot opening for Deerhoof in his hometown, Balloon is putting the finishing touches on a new full-length, which he plans to release this fall. He talked with us about how he classifies his music, his favorite musical influences and what we can expect from his upcoming album.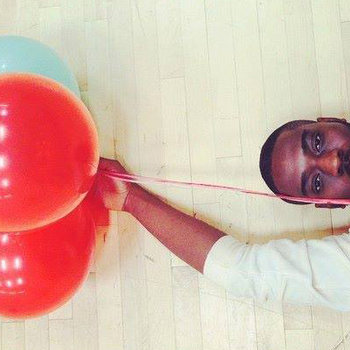 .
00:10 / 00:58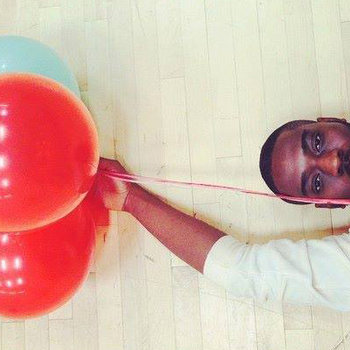 You're being described as an "Alternative R&B" artist. What does the term "alternative" in that context mean to you?
It's difficult, because when I started making music, people would say to me, "Oh, you don't sound like the [current] artists that are out [now]. That is because I listen to a lot of music, whether it be rock or indie pop. It doesn't matter. As long as it makes me feel good and I like it, I'll listen to it. I do have roots in R&B, so my foundation is R&B. But I like to incorporate all of the different music that I like.
People who are musically inclined—actual musicians—would say, "Oh yeah, you're a mixture of a lot of things." People who just like to listen to one type of music may say, "You're not an R&B singer. You're more like EDM."
What specific artists influence you?
I like Janis Joplin. When it comes to [indie pop], I like of Montreal. I also like artists like Jill Scott and Maxwell. R&B is what I fell in love first, so that is usually the music I revert back to. But I like to grow with it. Categories are really difficult—I've always had a difficult time putting myself in one. I'm always told I have to be put in a category or I won't be sellable. Music is always growing, and so is the audience and how it's getting released.
You have a little bit of an accent. Where are you from?
People always say that! I'm from Boston! My parents are Nigerian. When I was very young I went to Nigeria and stayed there for close to a year. I guess I picked up the accent.
How is the music scene in Boston? How do you make ends meet being local artist in Boston?
It's really hard. Luckily, I was able to play one of Boston's biggest concert halls, opening for Deerhoof, who are an incredible band. The issue is that there are a lot of schools and a lot of platforms that support the arts and music, but [the city] fails when it comes to being open to all types of music. It's really bad when you're trying to be an artist who is open, and who incorporates different styles [in Boston]. It's hard to obtain a platform. Right now, it's really exclusively about jazz and indie rock. That's it. If you're not playing either of those, you have to [travel]. I still send my music around the city, but I also send it elsewhere. It's getting better, but very slowly. There are some hip-hop artists who are trying to bring together a movement.
.
00:10 / 00:58
Do you plan to travel?
I just did a show in New York City. But I go where there's an opening. I am all about traveling.
Are you working on any new music?
Yes. I will have something slated for September [2016].
The lyrical content on your previous albums has been really fun, and really pop oriented. Do you plan on touching in social issues in your next project?
The [next album] is going to be more socially-focused. I just dropped a song called "Bounce Back," which talks about being Black and trying to keep your cool.
I'm very conscious in my music. I don't make songs without messages. In this new project, I'll be talking about things that are relevant to my current state—the effects of the constant hardships put on black people, and how to fight through it. I'm also going to talk about being at my age and being broke and many other things. My music will always have a message. Can't sing about nothing. I don't make "bubble gum music." I write about occurrences and experiences, and try to bring them to life through my music.
—Jordannah Elizabeth