FEATURES
Eight Essential Releases From Highlife and Afrobeat Legend Ebo Taylor
By John Morrison · January 19, 2023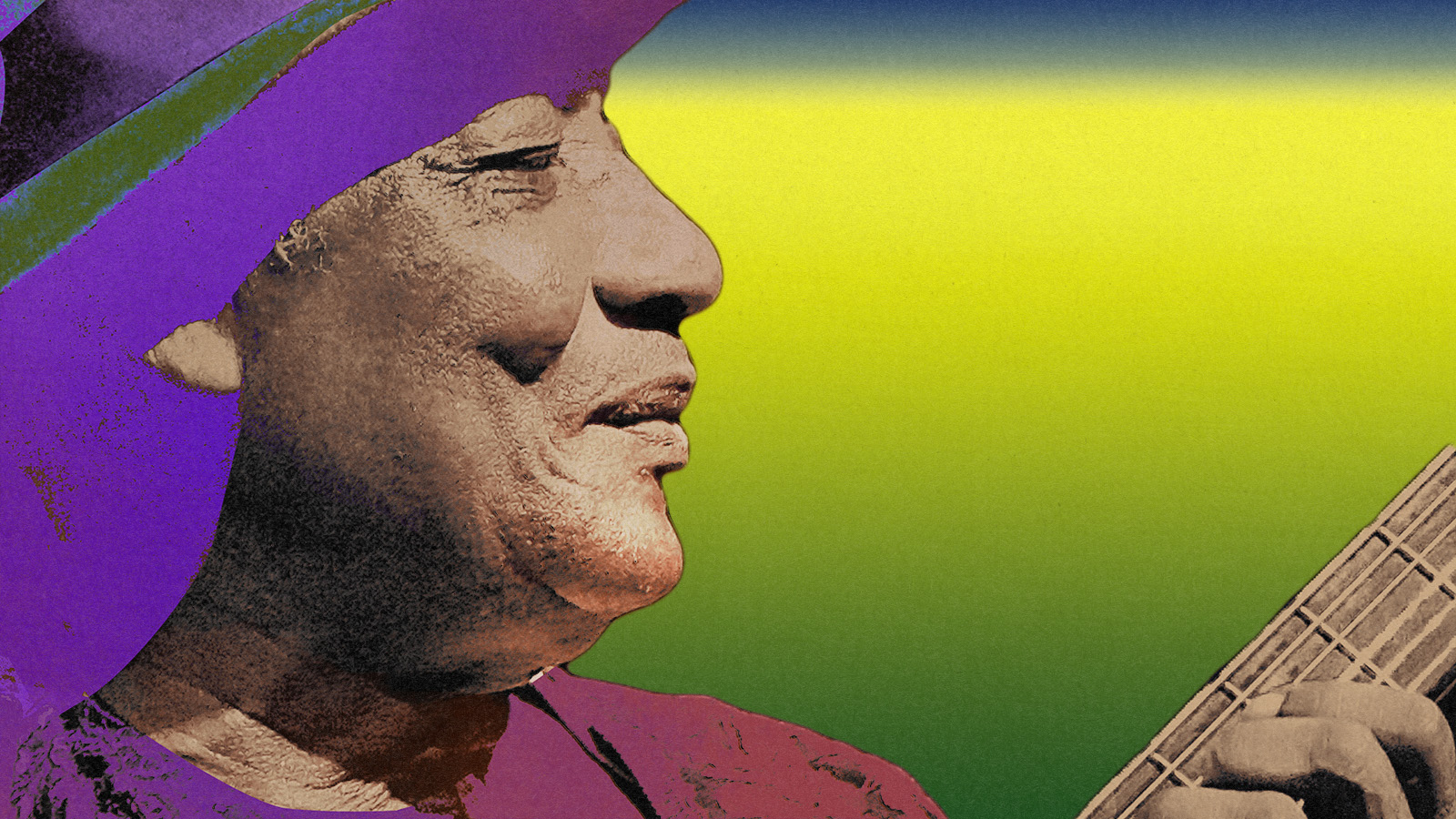 Born in 1936 in the Ghanaian city of Cape Coast, Ebo Taylor is a living avatar of two great West African musical traditions: Ghanaian highlife and Nigerian Afrobeat.
Highlife, with its bright, ecstatic, guitar-driven melodies, encompasses the joy and optimism of the African people in the face of global anti-Blackness. On the other hand, the driving funk rhythms and revolutionary themes of Afrobeat characterize the emotional temperature and political ambitions of Black people around the world. By expressing all of these complex sociopolitical dynamics, highlife and Afrobeat represent two musically distinct but historically interrelated sides of the African cultural experience.
Getting his start playing in bands in the late 1950s, Taylor has spent decades straddling the gulf between highlife and Afrobeat. His early solo albums like 1975's My Love And Music are enduring documents of West African popular music in the 1970s, while more recent albums like 2010's Love And Death have been celebrated for capturing the power and vitality of Afrobeat.
Below are a handful of the best releases from Taylor's rich and stylistically broad discography.
---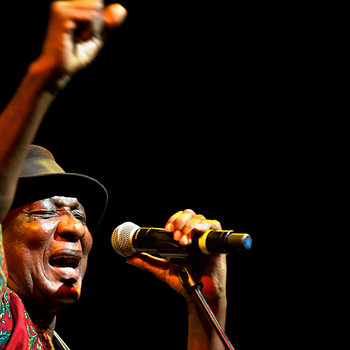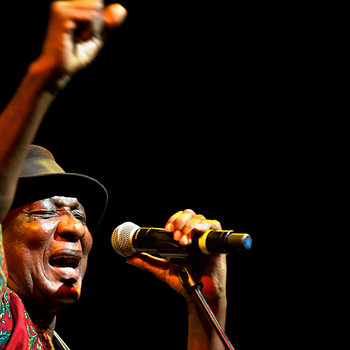 Merch for this release:
2 x Vinyl LP, Compact Disc (CD)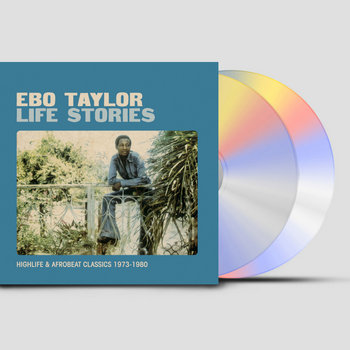 Life Stories compiles some of Taylor's best solo tunes and collaborations from the 1970s. Featuring fantastic cuts from Taylor's former ensembles like the C.K. Mann Big Band and Super Sounds Namba, as well as a sprawling 8-minute version of "Love And Death," Life Stories stands as a fine entry point into Taylor's vast catalog.
Merch for this release:
Vinyl LP, Compact Disc (CD)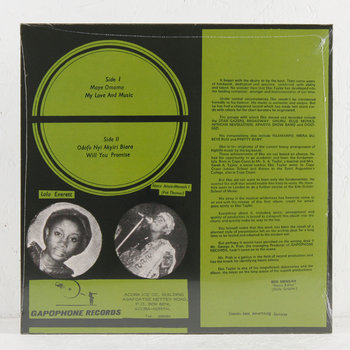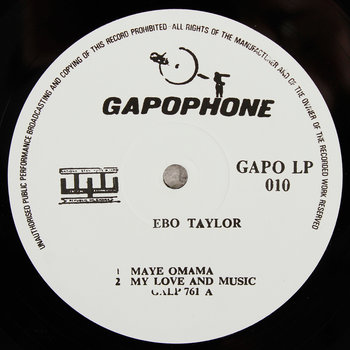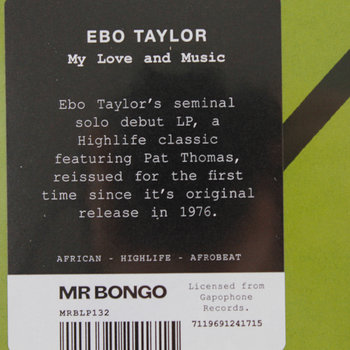 Originally released in 1975, My Love and Music is a striking debut, and the album's sound is emblematic of Ghanaian highlife in the 1970s. Interestingly, Taylor's music here is not only rooted in the joyful melodies and driving rhythms of highlife, but there is also a clear and palpable reggae influence as well. Songs like "Maye Omama," "My Love And Music," and "Will You Promise" find the Ghanaian star anchored his songs with deep, roots reggae-style basslines. This fusion of Jamaican and continental African sounds is a delightful addition to the long, pan-diasporic conversation that is Black music.
Merch for this release:
Vinyl LP, Compact Disc (CD)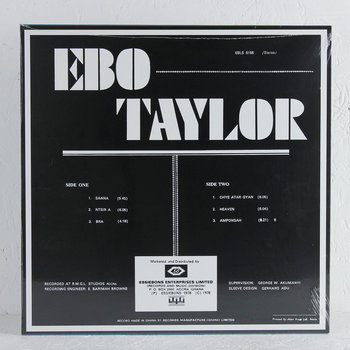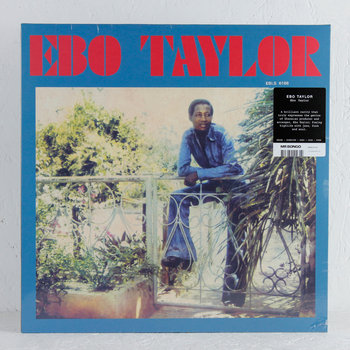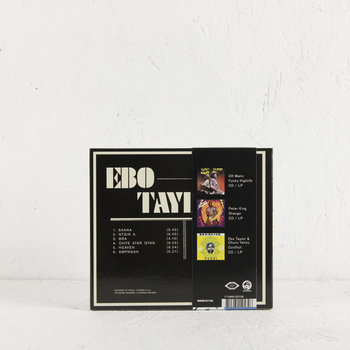 Taylor's 1977 self-titled album brings the funk with a handful of lively, colorful tunes. "Saana" opens the proceedings with a smooth groove that sits somewhere between jazz and highlife. "Saana" draws further connections between continental African and African-American music with a jubilant vocal melody and harmonies that recall the sound of 1950s R&B. Like much of Taylor's music from this era, the songs here are driven by bright, soaring brass arrangements. "Ntsir A," "Bra," and "Ohye Atar Gyan," in particular, are packed to the brim with ear-catching horn parts. The album's standout is the funky Afrobeat cut "Heaven." With its bouncy, syncopated rhythm, "Heaven" displays the way in which Ghanaian highlife and the Afrobeat sound of Nigeria can play together nicely. 
Merch for this release:
Vinyl LP, Compact Disc (CD)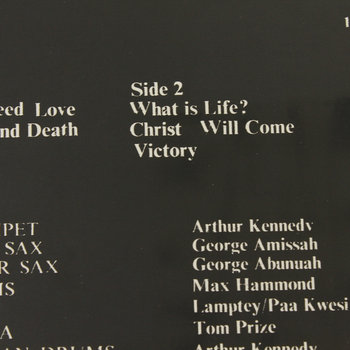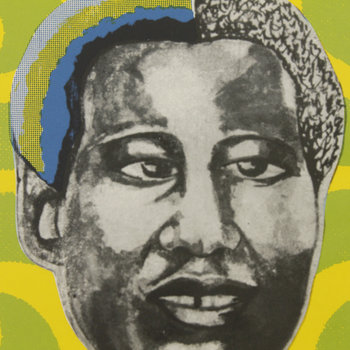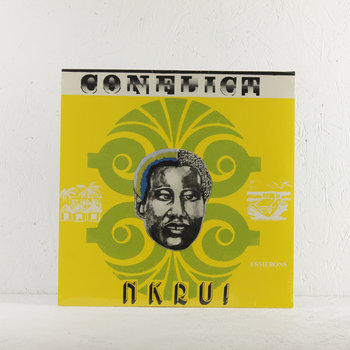 On Conflict, Taylor tackles the big questions of life, love, mortality, and spirituality. The album opens with "You Need Love," a breezy, jazzy tune led by its brass arrangements and an electric piano sound similar to the RMI Electra-Piano that Fela Kuti played on so many of his classics. Taylor's iconic tune "Love And Death" shows up here as well with its complex brass arrangement and group vocals urging us to "listen to my story of love and death." "What Is Life?" is another funky, uptempo track that shines with an outstanding vocal from Taylor.
Merch for this release:
Vinyl LP, Compact Disc (CD)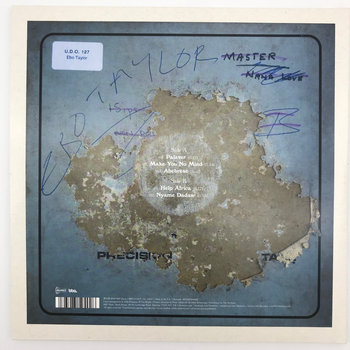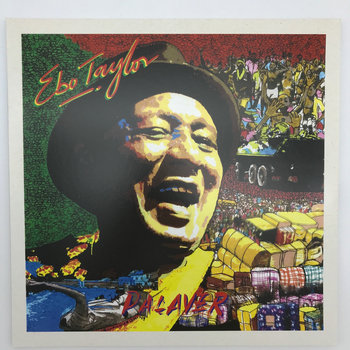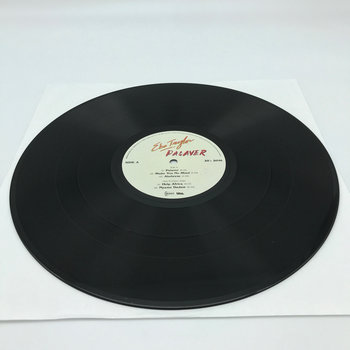 Recorded in 1980 and released in 2019, Palaver was created in a short, one-off session while Taylor was on tour in Nigeria. After being shelved for nearly 40 years, Palaver's indelible songs and laidback grooves finally saw the light of day. One standout aspect of the album is Taylor's guitar playing. On "Make You No Mind" and "Palaver," in particular, Taylor plays with fluency and great sensitivity.
Merch for this release:
Compact Disc (CD), 2 x Vinyl LP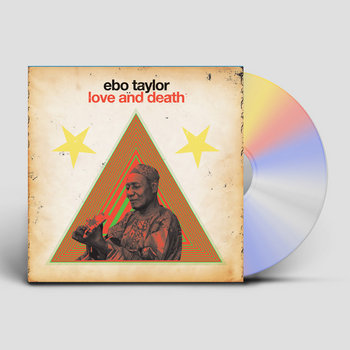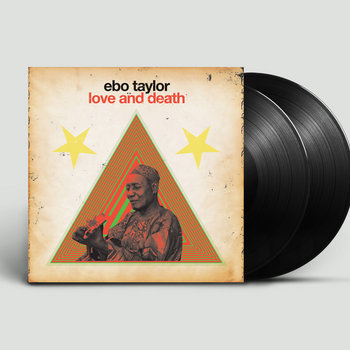 Brimming with spiritual power and musical vitality, Taylor's Love And Death was released over a half-century into his career as a musician. A long-tenured veteran of the music scene, Taylor's strength's as a songwriter, composer, and vocalist shine on "Nga Nga" and the dancefloor burner "African Woman." The album also includes two instrumental cuts, "Victory" and "Kwame." With their memorable brass parts, funky grooves, and dynamic instrumental interplay, both instrumentals remind us that Taylor and his band have some serious jazz chops. Rooted in tradition with a sound that is electric and modern, Love And Death is one of the most impressive standouts in Taylor's catalog.
Merch for this release:
Compact Disc (CD)
Appia Kwa Bridge may be a collaboration with the Berlin-based crew Afrobeat Academy, but Taylor has characterized the album as a return to his highlife roots. On "Abonsam," Taylor and the band hold down a hypnotic 6/8 groove that provides a home for Taylor's outstanding singing and dreamy guitar tone. "Nsu Na Kwan" is a grand and celebratory tune that features Taylor singing about the beauty and longevity of God's creation. "Yaa Amponsah" strips the music down for a bit, eschewing the big brass parts in favor of an intimate performance with only Taylor's voice and guitar. The album closes similarly with "Berrima," a time-stopping song that Taylor wrote while mourning the death of his wife Selina. The song is a fitting endcap to a release that highlights the depth and versatility of Taylor's artistry.
Merch for this release:
Vinyl LP, Compact Disc (CD)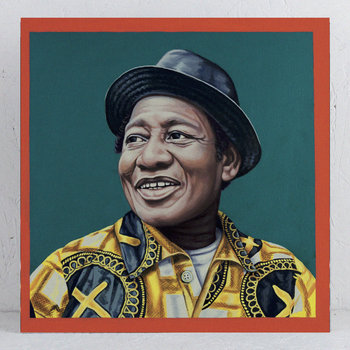 2018's Yen Ara might be the most powerful and fiery entry in Taylor's later catalog. The album opens with "Poverty No Good," a plain-spoken meditation on wealth and class. As his band lays down a bass and hand drum-heavy groove, Taylor emphatically reminds us that in a just world, "No man should be poor!" "Mumudey Mumudey" pushes the tempo while relying on an intricate call-and-response dynamic for the chorus. "Mind Your Business" is a propulsive anthem telling folks to mind the business that pays you. To add further color to the track, Taylor delivers a thrilling guitar solo, and the brass hits are soaked in a trippy, dub-style echo. Uplifting and robust with a distinct musical edge, Yen Ara more than holds its weight against Taylor's finest '70s and '80s releases.