FEATURES
Ebb and Flow
By Andrew Jervis · September 02, 2014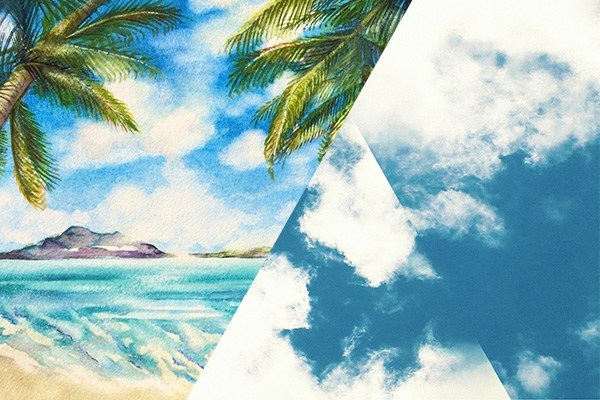 This summer, Will Wiesenfeld, the artist widely known for recording edgy electronic pop as Baths, released Morning Shore, the first in a new series of full-length albums under his Geotic moniker. Each release in the series, collectively known as Eon Isle, will be sourced entirely from a single instrument, and the music showcases Wiesenfeld's more mellow, ambient style. Morning Shore is a warm bath of guitar loops that gently ebb and flow, perhaps reflecting the Malibu setting in which they were recorded.
Christopher Willits is not only an accomplished musician, but also a multimedia artist whose interests in film and photography were a strong influence on his new Opening album, released on Ghostly International. The tracks for the album and the accompanying visuals were recorded over four years in multiple countries. Like Wiesenfeld's Morning Shore album, swaths of guitar sounds illuminate a path for reflective and imaginative listening.
We thought it would be an interesting exercise to bring these two artists together and have them ask each other questions about their music and process. By the end of just 10 questions, the possibility of a collaborative recording was born…
Questions for Christopher Willits posed by Geotic

Christopher Willits, Photo by Tomo Saito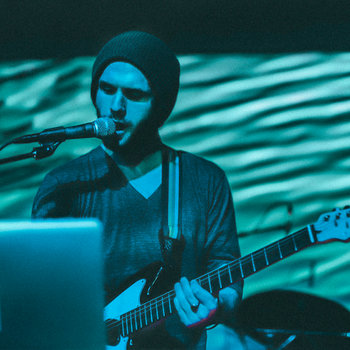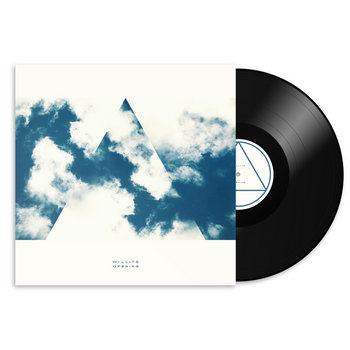 .
00:10 / 00:58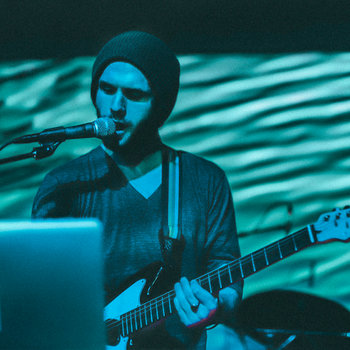 Merch for this release:
Vinyl LP, Compact Disc (CD)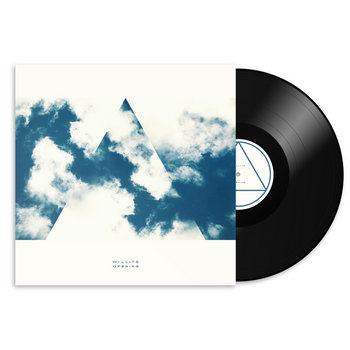 Geotic: How does your studio environment inspire you during recording?
Christopher Willits: Having my own mixing and mastering space is a serious luxury. I usually have access to studios to properly hear mixes, but now that the Overlap Studio is happening, I can set my own speed and take as much time as I need to finish things.
G: Do you have a fantasy studio setup beyond what you have now, and what would that include? Or if not, what is one of your favorite studio assets or pieces of gear that you currently use?
CW: I'm really happy with what we have for mixing and mastering right now. I'd like to add a DW Fern VT-7 for some extra compression options or some older tube compression to contrast the Neve MBP and SSL compressors we use. But man, I would love to have a Neve console, not too picky which one really. Right now, if I need a console I have access to an SSL Duality and a drum room, but to have my own full console and room to track would be so amazing.
G: How important are visual aesthetics to your music, and how are you involved in that process?
CW: I'm realizing that my music is all visual. I approach music more like painting and graphic design — taking colors and shapes of sounds, chords, notes, texture, bass, and connecting and overlapping them until it feels right. I just hear it and do it. I'm not thinking about music as a thing, just sound as a feeling and images in the imagination.
My work now is more visual also in a literal sense. I'm making these audiovisual pieces from the ground up — shooting, editing, and adjusting color. It feels good, like the sounds and images have created a home together.
G: Can you talk separately about two of the most positive experiences you've had with listening to music and creating music?
CW: When I was 13, the music of Jimi Hendrix was the most amazing thing I had ever heard. It was like hearing someone make the music you had been listening to in you dreams. I knew I was going to play guitar for the rest of my life after listening to Hendrix, especially "Machine Gun" from Band of Gypsys Live at the Fillmore East.
I love John Coltrane. He's another artist that I feel a very deep connection with. And I love his work with McCoy Tyner. The way he voices chords is just so beautiful. I can't see Coltrane since he's passed, but being able to see McCoy Tyner at Yoshi's was so incredible. When I'm old, maybe I'll just play some far-out jazz.
Creating Ocean Fire with Ryuichi Sakamoto was pretty surreal. It was the first time we ever met, and we recorded in his New York studio for hours. Pure sound communication. No speaking, only listening and responding with sound.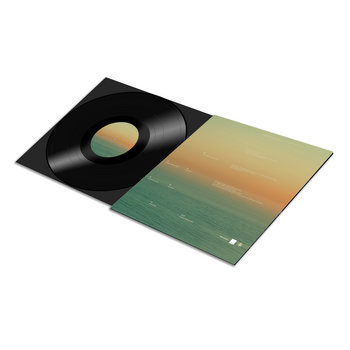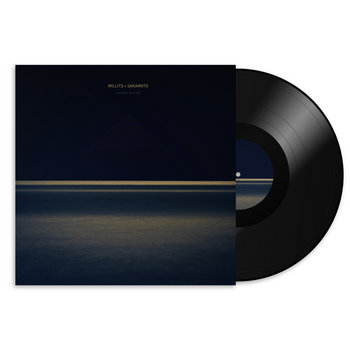 .
00:10 / 00:58
Merch for this release:
Vinyl LP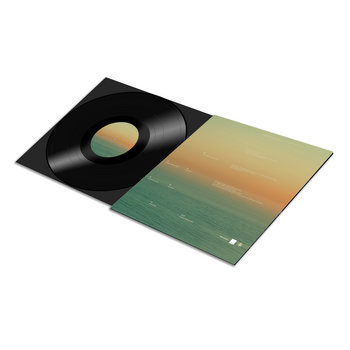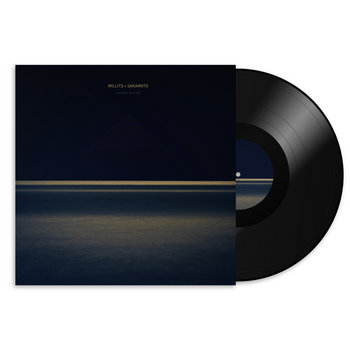 Playing my first show in Tokyo was a really amazing experience. Every show teaches you something, but this one really stood out. In the middle of my set, I looked up and felt this incredible feeling, like a validation of everything I wanted to do in my life. I could feel the audience connecting to the sound, and it was just so clear to me that I'm here to create and bring people together in this way.
G: What differences or similarities do you experience when collaborating versus recording by yourself? Do you prefer one to the other?
CW: I love collaboration because it always shows me something new about my own practice and how I communicate and relate to others. But I also love working solo, because it always shows me new things about myself that I would not discover outside of a creative process that is solely my responsibility. For me, it's about setting an intention and designing a process around that. If the project calls for collaboration, I'll do that. One thought that often goes through my mind that's related to this is that, really, everything is a collaboration. You are always in collaboration with the universe around you. It's all consciousness and I am one part of this incredible whole.
Questions for Geotic posed by Christopher Willits

Geotic, Photo by David Michael Cortes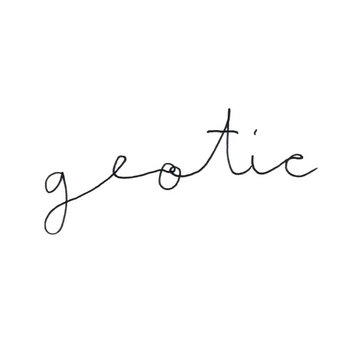 .
00:10 / 00:58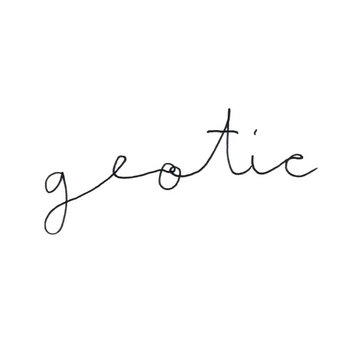 Christopher Willits: What was the intention behind the looping guitar pieces?
Geotic: I really enjoy meditative and ambient music, and when I set out to make a guitar record I wanted to try and write in that style. It's kind of a comfort zone for me. I like to take my time with the pieces and slowly shape them into a comfortable loop.
CW: Do you remember what was on the Geotic CD-R you gave me in 2008 after my show with Stars of the Lid?
G: I don't! I completely forgot that I gave you something, although I definitely remember meeting you at that show! So curious what was on it.
CW: What is your all-time favorite album?
G: Probably Alligator by The National. I still find it very resonant and emotional after so many years of listening to it.
CW: Have you ever been attacked by a wild animal?
G: Almost! My brother and I went out to record stone samples for my last record and decided to venture into the woods at night. We were sure (but have no proof) that a mountain lion started to pursue us. We backed out of the area extremely slowly and then raced back to our car, afraid that we would be attacked at any second!
CW: Do you want to come up to San Francisco and make an album in a day with me?
G: That sounds rad! I'd love to. I've gotta find the time, since I'm just about to start school in a few weeks. But definitely down. Thanks for the questions!