FEATURES
Montreal's Duchess Says Explore the True Meaning of "Cult Following"
By Jesse Locke · January 09, 2017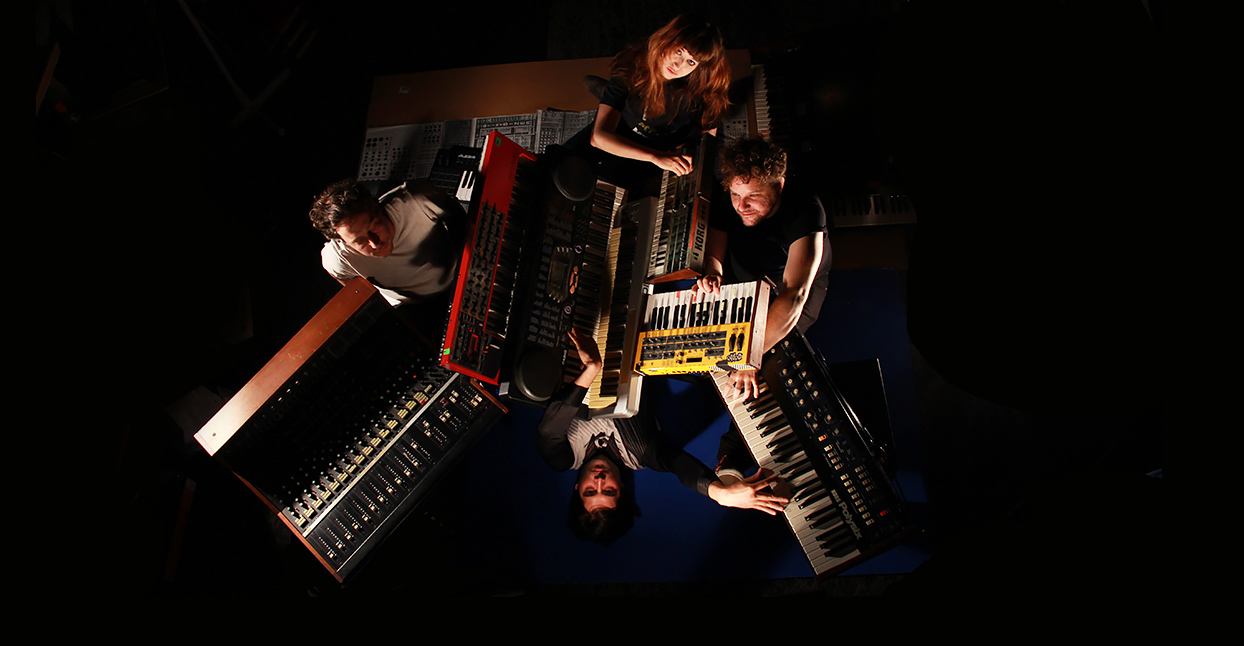 It wasn't long into Duchess Says' first few shows, way back into the early '00s, that frontwoman Annie-Claude Deschênes' fearless face-offs with her audience began. It wasn't an antagonistic choice so much as artistic one: Deschênes realized that unless she pushed the limits of live performances, shoving her way into the crowd, "trying different things" each night, the Montreal synth-punk band's singer would "get bored."  "I prefer to be close to people because there's more energ,"Deschênes says. Of course, that kind of risk-taking often has physical consequences.
"One night in Quebec City, I was battling the crowd with some newspapers," she says with a pained laugh. "I fell on the floor and a girl jumped on me. I broke my wrist and asked the crowd if there was a doctor there or someone who could help me. They started chanting 'Is there a doctor? Wooo!' Then they started passing me along over their heads, let me fall on the floor, and I got a concussion. I ended up in the hospital. That night was depressing."
When Duchess Says first arrived on the Montreal music scene, they were backed by a surrealist backstory: they were a religious organization led by a budgie that was called the Church of Budgerigars, and tasked with spreading the gospel of its spiritual leader, the Duchess. Their high-energy music and manic performances soon attracted a flock on their own, with Deschênes crowdsurfing onto expectant hands, parading through the audience like she was crossing the red sea, and corralling bodies with her mic cord like she was herding particularly ecstatic sheep.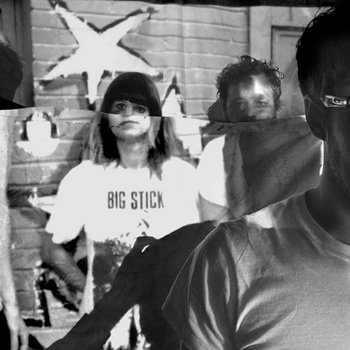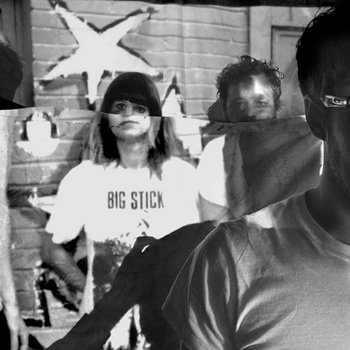 The band has come a long way in the decade leading up to their latest album, Science Nouvelles. Emerging from a Montreal scene that blurred the lines between punk, noise, and performance art, the quartet originally sounded a bit like the Yeah Yeah Yeahs (who they would later join on tour) if that group had never moved past their abrasive "Art Star" era. There were also traces of the more sinister elements of Six Finger Satellite, and with good reason: Duchess Says cite the Providence electro-punk legends as a primary inspiration, and have covered them twice, first on their 2008 album Anthologie des 3 Perchoirs then again on their 2015 split with Belgium's Le Prince Harry.
In the five years since Duchess Says' 2011 album, In A Fung Day T!, the band's members have kept themselves busy with collaborations and side-projects, including Deschênes' appearance on Fucked Up's Zodiac series, a team-up with Roy Vucino of psych/garage group Red Mass as PyPy, and a dalliance with Mingo l'Indien of les Georges Leningrad in the cosmic disco outfit Quatro. Duchess Says later regrouped with the central goal of building their own studio, taking musical experimentation into their own hands.
"We really wanted to be independent and do everything ourselves," explains Deschênes. "Now, we don't have to go into other studios and spend a crazy amount of money. It's half digital and half analog, so we have everything we need and can work at our own pace. We can experiment, take our time to find the sounds we want, and have fun."
"This was always my dream," she continues. "Six Finger Satellite were the first band I knew who had their own studio in Providence. I thought 'Oh my God, they're so lucky!' It doesn't have to cost a crazy amount, though. You can do a lot with software these days. We found a great space in [Montreal neighborhood] Rosemont, so that helps. It's surrounded by mechanics and there aren't any other musicians around."
Science Nouvelles is the first product of Duchess Says' new studio. The album was inspired by the aesthetics of '90s science magazines as well as the illustrations of István Orosz (whose work Deschênes collaged to create the cover art). Using both as source material, the band attempted to interpret those clinical images into musical form. (The best examples are the album's eerie instrumentals, "Poubelle" and "Talk In Shapes," which seem to carry on the 'science-film soundtrack' tradition of the BBC Radiophonic Workshop.)
Those spacier passages are juxtaposed with the robotic new wave of "I Repeat Myself," the gothy blasts of "Negative Thoughts," and the hyperactive punk of "Pink Coffin." On closer "The Family Physicians," the band slows down to a death rock dirge while Deschênes' adopts a metal-singer growl. In other moments, she abandons language altogether, drawing instead on the Dadaist sound poetry of Kurt Schwitters to express something more primal.
"Sometimes my emotions go further than words," she explains. "It made me feel trapped, so I decided to try talking in shapes. For example, a circle can express animosity, happiness, and sadness. Now, I'm trying not to use words anymore. I just want to be spontaneous and scream my scream. I like mixing French, English, and recently I've been doing dog sounds. I'm not sure what the fuck is happening to me."
After 13 years fronting the band, Deschênes is still committed to her goal of making live shows feel like communal experiences. "It's a way of living and I need to do this," she says. During the Montreal release show for Science Nouvelles, a crowd of 400 audience members followed the band outside the venue. Walking through a rainstorm while covering themselves with a large plastic tarp, the crew proceeded to an afterparty, inside a venue decorated with religious iconography.
"The people who organized the afterparty set up budgies in cages, and piñata budgies," Deschênes laughs. "I was really impressed by their interpretation of the Church of Budgerigars. It was perfect, and we danced all night. It felt like the party was never ending. The performance continued with the imagination of our fans."
"The Church of Budgerigars exists to recruit people," she concludes. "We don't explain that and keep it really abstract, but I think everyone gets it. When you come to our shows you can be whoever you want. Do stupid stuff, come onstage, take my mic, whatever! That's the place to do it. There's absolutely no judgement."
– Jesse Locke