FEATURES
Dub Phizix: A Rebel With A Cause
By Dave Jenkins · July 03, 2017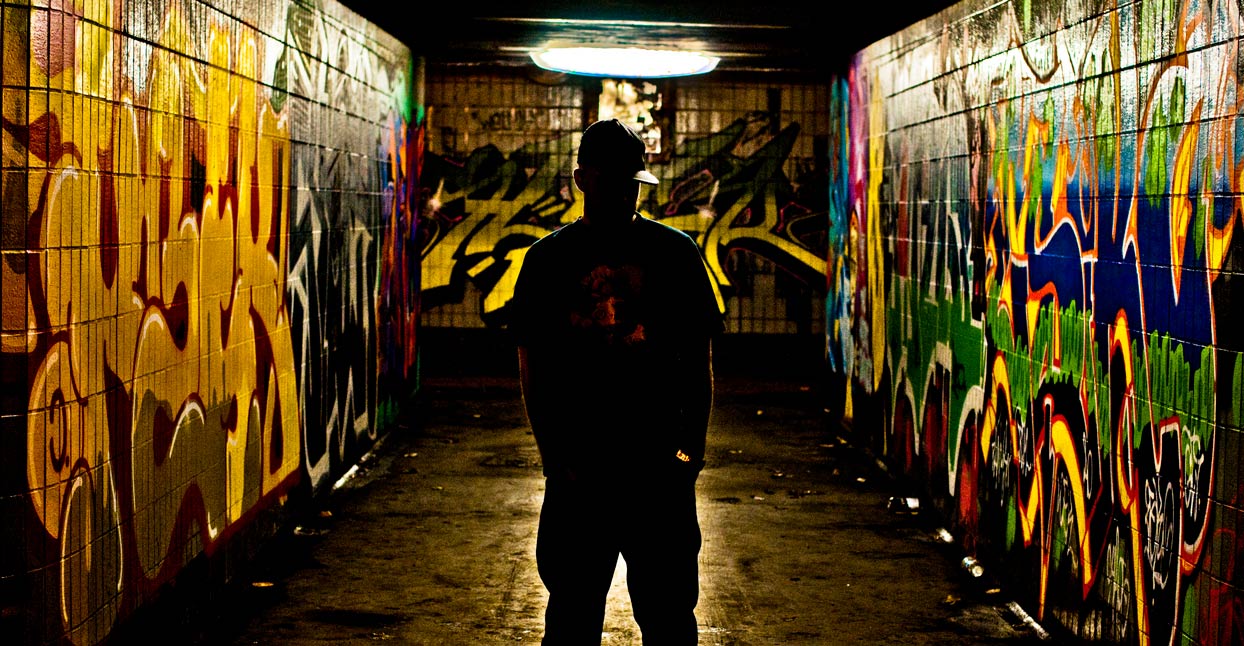 Manchester drum & bass artist Dub Phizix is feeling refreshed and energetic. In the last six months, he's released two remarkable EPs on Metalheadz and Exit Records, which show more breadth and musicality than all of his previous work put together. From the jazzy flurries of Spotlight / Rotate last December, to the grunting halftime lollops of "Hack" on this month's Rebel Spirit EP (his first in three years on dBridge's Exit Records label), Dub Phizix's already broad palette has expanded widely.
Talking to Dub Phizix (real name George Ovens), you feel that same energy; his perennial quest to build on his reputation for unique takes on drum & bass has led to a complete reconfiguration of his creative and technical approach. It hasn't been the easiest transition. In his own words, if he wants "to make something that genuinely sounds new and different, then it should feel different making it, too."
Merch for this release:
Vinyl LP
It took Phizix several years to acclimate to this new approach, and listeners are now beginning to enjoy the first fruits of his new fusions. And given his decision to quit "getting shedded" (the U.K. vernacular for getting wasted) so his hangovers don't murk the little studio time he has between DJ gigs, we're likely to enjoy these tracks at a more rapid rate than before.
His Rebel Spirit EP certainly suggests so; weighing in at five tracks, it's Phizix's largest and most comprehensive EP to date for Exit (the label that also gave us Phizix, Skeptical, and MC Strategy's game-changing "Marka" in 2011), and his largest body of work since he gave away the 12 exclusive tracks he included on his Fabriclive mix in 2015.
Rebel Spirit also contains some of his rawest, loosest-sounding grooves to date. Neatly countering the soulful, cinematic veneer of his last release on Metalheadz, each track is based around a toxic halftime dynamic and swaggers with the dangerous freeness that the title alludes to. Unapologetically stark, loopy, and built for the dancefloor, Rebel Spirit marks an exciting scene for the next chapter in Dub Phizix's near 10-year career.
Usually one to let his music do all the talking, we caught up with Phizix for a rare interview in order to understand his new creative technique, how a comment on YouTube caused him to pick up the guitar again, and how his sobriety is helping him take his rough ideas into actual, finished tunes.
Dub Phizix on Exit. It's been a while. I think the last time was 'I'm A Creator,' right? 
Yeah, I was on their Mosaic Vol. 2 album a little later. But that was the last proper single on the label. It has been a while.
Merch for this release:
Vinyl LP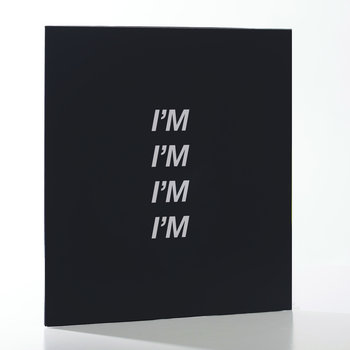 Do you send everything to dBridge, or do you reserve particular tracks that feel would fit on Exit? 
I send everything to Darren [White] because he's a good person to send music to, full stop. He's always been really supportive, and I want him to play my tunes. He's a good barometer of what's working, and always comes back with great points I might not have considered about the music. I've had a few years where I felt it was time to move on from the original stuff I've been known for and find my feet with a slight change of sound.
Every release you've done has been different and exciting. There's never been a formula, or a sense that you feel you've reached a point where you need to change.
It's not a massive overhaul, I'm just trying to explore something new. Even though the old stuff is varied, I've used the same way of getting there. But this new stuff now comes through different techniques and ways of doing things. And also having a new studio and new gear—it's almost been like learning how to write tunes all over again. But I feel like I'm back now.
That must be a scary feeling. Like learning how to write in another language…
It was sometimes. I had to stop and ask myself, 'Have I forgotten how to write tunes here?' It's been a learning curve, working this out and trying to make everything sit together and still have that characteristic that people recognize as a Dub Phizix tune. But this was the whole point: If I want to make something that genuinely sounds new and different, then it should feel different making it, too.
That's before you get to any of the additional worry most producers suffer. What are people are going to make of it?
Yeah, exactly. Someone said this to me the other day: 'It's not your job to consider what people think about you. You just make the music. After that, it's up to everybody to decide whether they love it or hate it.' That made me think differently. It's helped me forget all the nagging worries you have in the back of your head as a producer. 'Will it sound good in 10 years time?' 'Will it work on the dancefloor?'
They're not important. If you make music from the heart, then the answer is likely to be, 'Yeah.' And if not, who gives a fuck? That's not why you're doing it. If you're doing that, you end up coming up with contrived shit.
I always think of comments by guys like Grooverider and Goldie and Doc Scott about how tunes would famously clear the dancefloor on their first few plays. But the DJs kept playing them. 
Definitely. It's interesting you brought up 'I'm A Creator' actually. The first time I played that, I thought, 'No! This is too fast for what it's supposed to be, I won't be playing this again.' Then I played an Exit night at Fabric and tried it again. Next thing I know, Darren is standing right behind me nudging me going, 'Exit, yeah?'
You do have to persist with things—every dancefloor is different, every place is different, people are into different shit the world over. I'm lucky because I'm stubborn enough to say, 'It's not like you don't like this tune, you're just not ready for it, and I'm going to keep fucking playing it. By the third time you see me play, you'll dance to it.'
I'm getting a strong theme of guitars on both the Rebel Spirit EP and Spotlight / Rotate on Metalheadz. Is this part of your new technique? 
In a roundabout way, yeah. I've been playing the guitar since I was five, and I've recently bought this software that allows me to plug my guitar in, play, and the laptop spits it back out as MIDI. I can play any instrument off the guitar, and it's fucking amazing. I know we've talked about not giving a fuck about what people think, but there has been one comment that's stayed with me, that my music wasn't musical enough, there wasn't melodies and chords. They were right.
Was this a comment by a peer or someone online? 
It might have been a YouTube comment. I never check that stuff anymore, as it's mostly nonsense, but that person had a point. I've grown up listening to very musical stuff. When I played the guitar, chords and melody were really important to me. I'm not being true to myself by excluding them from my music. Before I got this software, I used a keyboard. But I don't play the keyboard. I sat there bashing keys and nothing was happening. But now I've got the guitar—I know the scales, I know the notes that go together, it's natural and has had a big impact on how I'm writing.
Merch for this release:
Vinyl LP
So those jazzy twangs on 'Chrysalism' came from that technique?
Yeah, they did. That one in particular came together so nicely. I was jamming something out, recorded it and there it was. It took me half hour to make that tune. It just all came together. That's the best way, when you've not spent ages fucking around with it, over-tweaking it and shit.
All the tracks on the EP have got that loose, raw feeling to them haven't they?
I've tried to not to be as tight to the grid. But this has been more about that feeling and having a groove that's loose but still pulls everything in together. I feel drum & bass is moving in that direction anyway—the looser, sleazier feeling. I'm into that.
Merch for this release:
Vinyl LP
About the track '[Right I Know I'm Going To Get Shedded This Weekend So Let Me Eat Some] Spinach'—you don't strike me as a spinach man…
I'm not. That was Chimpo. I stopped drinking in the new year, and it came from a conversation about that. I stopped because I was so hungover I wasn't getting any music done. I love getting shedded, but if it's affecting what I do creatively, then it's got to stop. I was talking to Chimpo about all that kind of thing and he said that exact line in passing, 'Right I know I'm going to get shedded this weekend so let me eat bare spinach' completely stone-faced like it was a normal thing to say.
Has not drinking changed your club sets and how you work as a DJ? Drinking culture is still rife on the DJ merry-go-round.  
Well, I'd already stopped drinking when I played a few months before and I realized there was a lot more focus coming from my end. But when you're sober in those places where everyone is drunk, it can be quite interesting. Some people when they're pissed are really funny. Other people are weird, and being pissed gives them the confidence to be weird as fuck. People ask me if I feel weird in that environment, but I only feel a bit weird when everyone else does—everyone is awkward when they arrive, before they've had a few drinks. When everyone else chills, so do I. I thought I'd miss getting shedded more than I do. I think it's because I've had more than my fill…and now I'm getting a lot more shit done in the week.
Have you written the whole Rebel Spirit EP together since you stopped drinking?
No, I started the tracks ages ago, but I finished them all during this time. Which is the important thing. Getting them from ideas on a computer to an actual EP is the hardest part of the process, and I've found that a hell of a lot easier with a clearer head. That feeling when you come out of the studio knowing you've done a decent day's work is better than any drug or drink I've ever had. I need to remember this feeling if I ever get tempted again. One thing that's really important, though, is to not to be that sanctimonious twat who reminds everyone of how they were or what they said the night before. I hate people telling you what to think or how to fucking live.
Amen! 
I just think it's important to allow people to be individual and not have to conform to what people think they should conform to. The diversity of the world is what makes it interesting. I hate the mentality of 'I'm into this, so this is the only thing that's relevant' or 'I hate this, so you should too.' Everyone is into different things and exploring that is really interesting. Music is my vehicle for that. What keeps me interested in music is the idea that there are loads of ideas and expressions in music that I haven't even heard yet and don't know anything about. The fact I'm going to hear that, get inspired by it, and interpret that in my own music is really exciting. Not just music or art, but any form of creativity or expression.
—Dave Jenkins