FEATURES
Drab City's Cinematic Electronic Pop Champions the Working Class
By Nick Fulton · June 22, 2020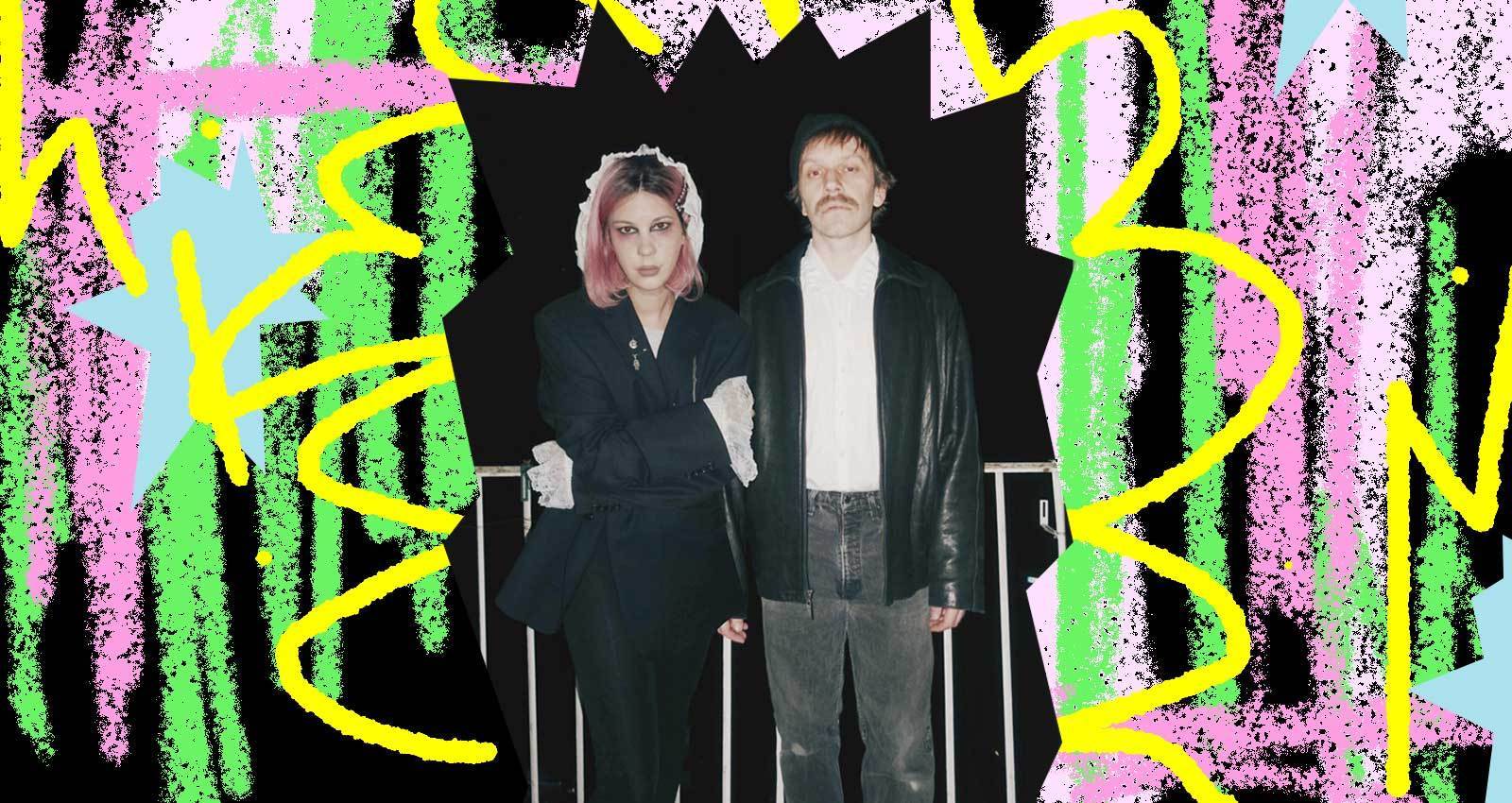 Asia Nevolja and Chris Greenspan are natural allies. They were born continents apart—Nevolja to Bosnian-Muslim parents in an embattled industrial town in West Germany, Greenspan to white working-class parents among the oil refineries and distribution centers in northeast New Jersey (he once described his neighborhood as looking like the opening sequence in The Sopranos), but the experience of grafting and getting nowhere is something they both share.
Merch for this release:
Vinyl LP, Compact Disc (CD)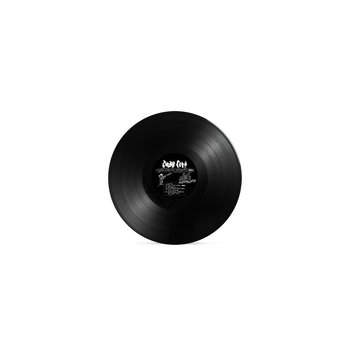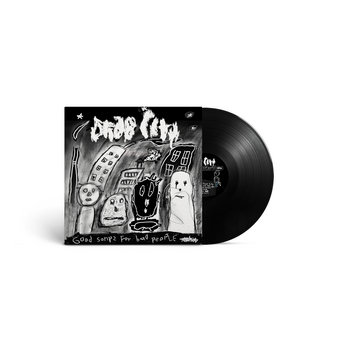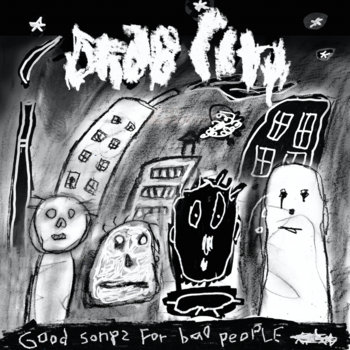 Their new album, Good Songs For Bad People, is not the two producers's first collaboration, but it's their first as Drab City. In 2018, under their former aliases, Islamiq Grrrls and oOoOO, they released an album called Faminine Mystique, which writer Saby Reyes-Kulkarni described as a mix of "lost, forgotten, or discredited artists and genres from the 20th century." This included smooth jazz, '80s hair metal, '90s trip-hop, Brazilian bossa nova, and gothic rock. On that album they identified some musical styles that they wanted to explore more intimately, specifically dream pop and psychedelia. To separate the past from the present, they decided to start a new project with a more appropriate name. "Before, Chris had his project and I had mine," explains Nevolja. "There was less of a thought process towards one record, it was more like, 'Oh, you've got this and I've got that.' Faminine Mystique was about throwing a bunch of things out there and seeing what sticks. We were trying out a lot of things and then we both said 'These songs, this is the mood,' and Drab City is an exaggeration of that."
"The way it was before was very cumbersome, it didn't fall off the tongue. So we thought it was better to have a name that kind of sets the mood for what the music is," Greenspan chimes in. "It kind of sets a specific mood that we feel like we are in," adds Nevolja. "We ran away from a drab city and it feels like it's always catching up with us."
The duo has a clear knack for writing vengeful pop tunes with languid grooves and a sense of cinematic scope—Italian neorealism and the Safdie brothers are both major influences. Like those filmmakers, the band uses the language of disintegration to spotlight the struggle of the working class. Scratch beneath the surface and you'll find a punk class consciousness firmly planted in their music.
Merch for this release:
Vinyl LP, Compact Disc (CD)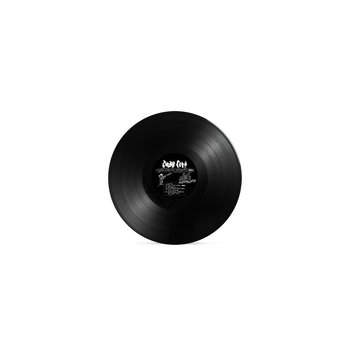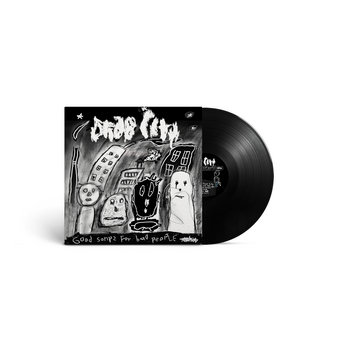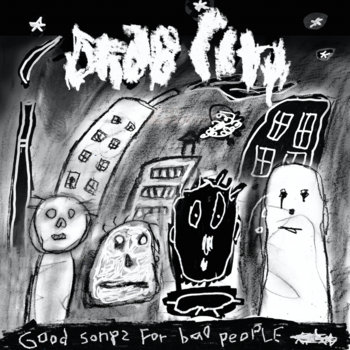 Music from countercultural movements that persisted throughout the '60s and '70s also had an influence. Like much of the music made during that period of discontent, Drab City place a lot of power in their words. The strongest example is a song called "Hand On My Pocket," a semi-autobiographical tale told through the eyes of a young girl. After leaving her own drab city for the big smoke, she discovers "soft people in perfume" with "gold in their vests"—yet she remains weary of the glossy shopfronts, which in reality are a portal to even more misery.
"We put a very romantic ending on it where we go and steal from the rich, but that's unfortunately not what happened to me at that time," says Nevolja, whose own experiences in Paris when she was 17 are what the song is based upon. "I rather attempted to compete with the rich and I realized quickly that that was not going to happen."
Merch for this release:
Vinyl LP, Compact Disc (CD)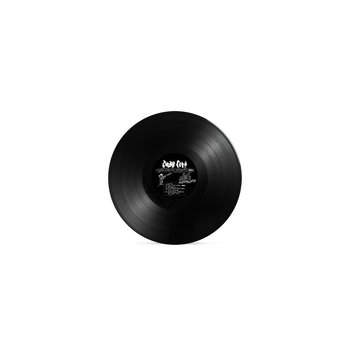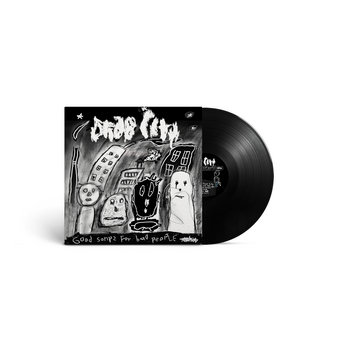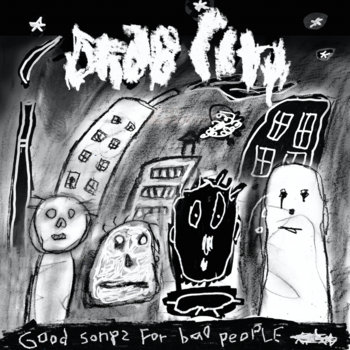 "Working For The Men" is described by the band as "a degraded service worker's revenge ballad." It pairs misty synths and a wandering guitar line with feathery vocals that disguise the song's sinister plot line. A fan-made video for the song—which the band has embraced—features scenes from the 2016 film I, Olga Hepnarova, about a young woman who drove a truck into a crowd in central Prague, killing eight. In her defense, Hepnarova claimed to be a victim of society's indifference towards her, a martyr for the lonely, oppressed working-class women of Europe. She was sentenced to death in 1975, and became the last woman executed in Czechoslovakia.
It's a heavy film to align with someone else's music, but the pair acknowledge parallels exist between the violent episode and the type of anger expressed in their song. "I would say her story is relatable, but the conclusions and the solutions that she ultimately takes seem like the product of mental illness rather than a rational response to that situation," Greenspan says. "She has certain speeches where she talks about how she's not a product of herself, but is a product of what she's been exposed to and the way that she's been treated, and I certainly can relate to that," Nevolja adds, while noting the danger of discussing the actions of a killer as relatable. She prefers, instead, to channel destructive urges into creative work. "Her driving that truck is us writing that music."