FEATURES
Don't Call it Synthwave: Navigating Necro Deathmort's "Overland"
By JR Moores · October 06, 2017
Necro Deathmort's music defies categorization as fiercely as David Lynch's nonlinear narratives defy any single "correct" interpretation. Formed by Matthew Rozeik and AJ Cookson in 2007, the London-based duo have been steadily building an immense body of work which has straddled everything from industrial doom to abstract techno bangers—and almost everything in between.
Noticeably brighter and bubblier than the austere sound of 2016's The Capsule, this year's Overland makes greater use of acoustic instrumentation, and finds Necro Deathmort exploring a dynamic range of sonic territories, including astral jazz, krautrock grooves, noirish atmospherics, and plenty of spooky-to-soothing drone work.
Whereas The Capsule was a frostily ambient work released via Rocket Recordings (a label best known for psych rock), Overland comes courtesy of Profound Lore, home to extreme metal acts such as Portal and Pissgrave. This notion of finding a space in a place they might not naturally belong extends to Necro Deathmort's live shows, where they feel just as comfortable playing metal events as they do performing alongside electronic artists—even though the latter happens less frequently. "Possibly we're a bit negative for that kind of party," reasons Rozeik. "[But] people into both types of music make up much of our fanbase, so we're happy playing to anybody who wants to hear us, and we really like being on diverse bills. We've played with bands as relatively opposite as Napalm Death and Silver Apples. Hopefully, we'll never have to choose our corner. Otherwise, it's going to be mods versus rockers all over again."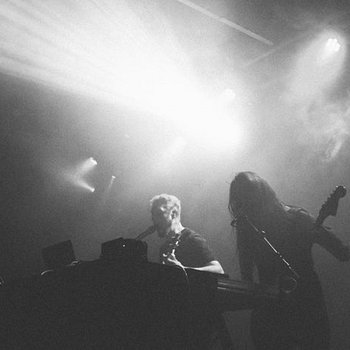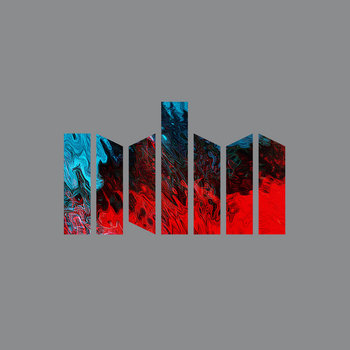 .
00:10 / 00:58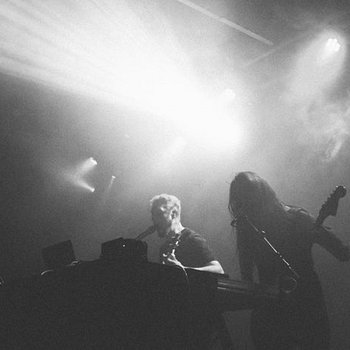 Merch for this release:
Compact Disc (CD)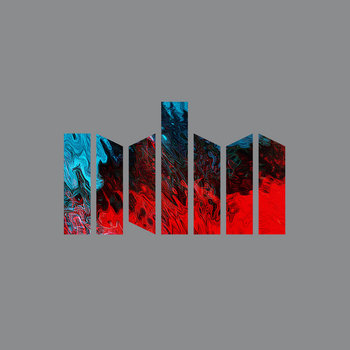 As countless listeners have already observed, Necro Deathmort's abstract, cinematic style would make the perfect match for some epic space thriller or creepy supernatural horror movie, if only Cookson and Rozeik could get their foot in Hollywood's door like Clint "Pop Will Eat Itself" Mansell or that dude from The Nine Inch Nails. But since their reputation hasn't yet secured them the big motion picture or Netflix contract, the duo is in regular demand as remixers, and recently contributed production to the latest album by Steven Wilson of Porcupine Tree fame. Wilson has been a devoted fan of Necro Deathmort since the release of their second album, Music Of Bleak Origin, in 2011.
Here, Matthew Rozeik explains the thinking behind Overland, and how playing the wrong notes can often yield the best results.
What was the concept behind Overland?

The Capsule had a theme of isolation, birth/death cycles, and the idea of an individual's personal perspective in the universe. Overland is much more terrestrial. We wanted to evoke the sense of being in a specific environment, feet in the dirt, looking out rather than up. The lyrics are also focussed more on human nature rather than outer space and we tried not to make it sound too sci-fi or futuristic. The title just stuck when AJ came up with it. I think it fits the sound of the record perfectly.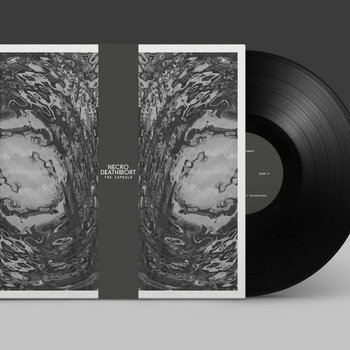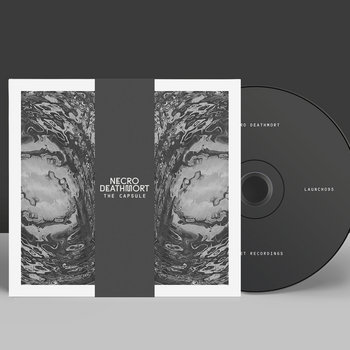 .
00:10 / 00:58
Merch for this release:
Vinyl LP, Compact Disc (CD)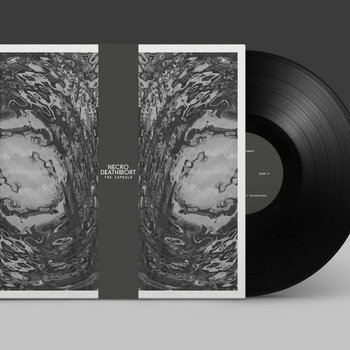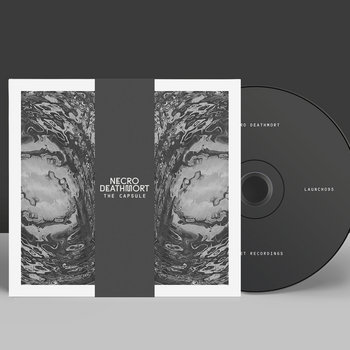 Overland has a warmer and more playful feel to it than The Capsule. There are some jazzier moments. The track 'Gu' grooves along in an upbeat, almost poppy way. Is this a reflection of… something?
It's probably a reflection of our ever-expanding musical interests more than anything. We always want each record to be different from the previous one. The Capsule was quite bleak and cold-sounding. This time we knew we wanted to do something a bit more lively and melodic. Using 'real' instruments was a conscious decision; we hoped it would enrich the album's palette, and I think it worked. It's always fun to see how far outside of our comfort zone we can take things. With regards to 'Gu,' we actually did a whole record of up-tempo melodic tunes called EP3 in 2015 but it seems to be our least known-about release.
Necro Deathmort recently released a third album of archive material on Extreme Ultimate. What other unreleased delights do you have hidden away?
That was technically the fourth volume, as we did Volume.2.5 in 2015, [but] I'm saving the title Volume.4 for a heavier collection in homage to a band from Birmingham whose name escapes me at this moment. We have tons of unreleased material yet to see the light of day. It's just a case of finding an appropriate outlet for it all and hoping people don't get sick of us releasing stuff so frequently. One particular record that I'm hoping we can find a home for is a collection of acid tracks that we made in 2015. It's a pretty coherent album. I guess that might be EP4.
Certain people have been calling you a 'synthwave' act. How do you feel about that categorization?
I don't think anyone who has heard us and knows what synthwave actually is would say that, so I personally find it a reductive and asinine description. I don't think of us as a retro-sounding band—or even really a synth band, if I'm honest. It's possible that there's good synthwave music out there, and no disrespect to anyone who makes it, but it's not something we listen to or feel an affinity with. Most of it sounds like the Airwolf theme tune, which I'm sure is intentional.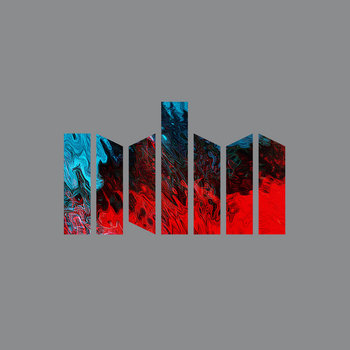 .
00:10 / 00:58
Merch for this release:
Compact Disc (CD)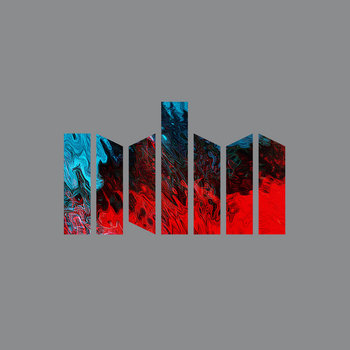 Have you ever waved at a synth?
I wave at synths all the time, though they rarely wave back.
Synthy soundscapes are pretty 'hot' right now thanks to the Stranger Things theme tune, the return of Twin Peaks, and all those Clint Mansell and Cliff Martinez film scores. How could Necro Deathmort best capitalize on this trend?
One of the most frustrating things about this band is that people often tell us that our music sounds like a soundtrack, but that side of things seems like it's totally closed off to us. It's a completely separate world from the music scene. I suspect we'll never get the call as it's highly unlikely anyone in Tinseltown is familiar with our band. One of our dreams is to score a bleak sci-fi film, but it seems as though Mansell and Martinez have things locked down.
Which horror film had the biggest impact on your psyche when growing up?
The Omen II terrified me when I was 10. The dude getting chopped in half by the elevator cables stuck with me forever. I think sci-fi films had a much bigger impact on me when growing up. I didn't properly get into horror films until my late teens. The sci-fi films that had the biggest effect on me when I was younger were Alien, Star Wars, Tron and The Terminator. The visuals and sound design in those films are incredible, and they really fired my imagination when I was young. Then I got into the really stark vibey stuff like The Andromeda Strain, Phase IV, Outland, Westworld, THX 1138 and Colossus: The Forbin Project, and that's when I became obsessed with electronic soundtracks.
Which one track from your whole catalogue best sums up Necro Deathmort?
That's a tough one. Possibly 'Odorem Creepus' from Volume.1, as it was the very first recording we ever made and it kinda kicked things off. I was unsuccessfully trying to work out a Melvins song on a keyboard while AJ manipulated the sound, and I pretty much played every note except the correct ones. It sounded fat, and we were excited by the sonic possibilities of playing heavy doomy music on electronic gear.
—JR Moores