FEATURES
The Revolutionary Spirit of Dominique Fils-Aimé's Vocal Jazz
By Shannon Effinger · February 11, 2021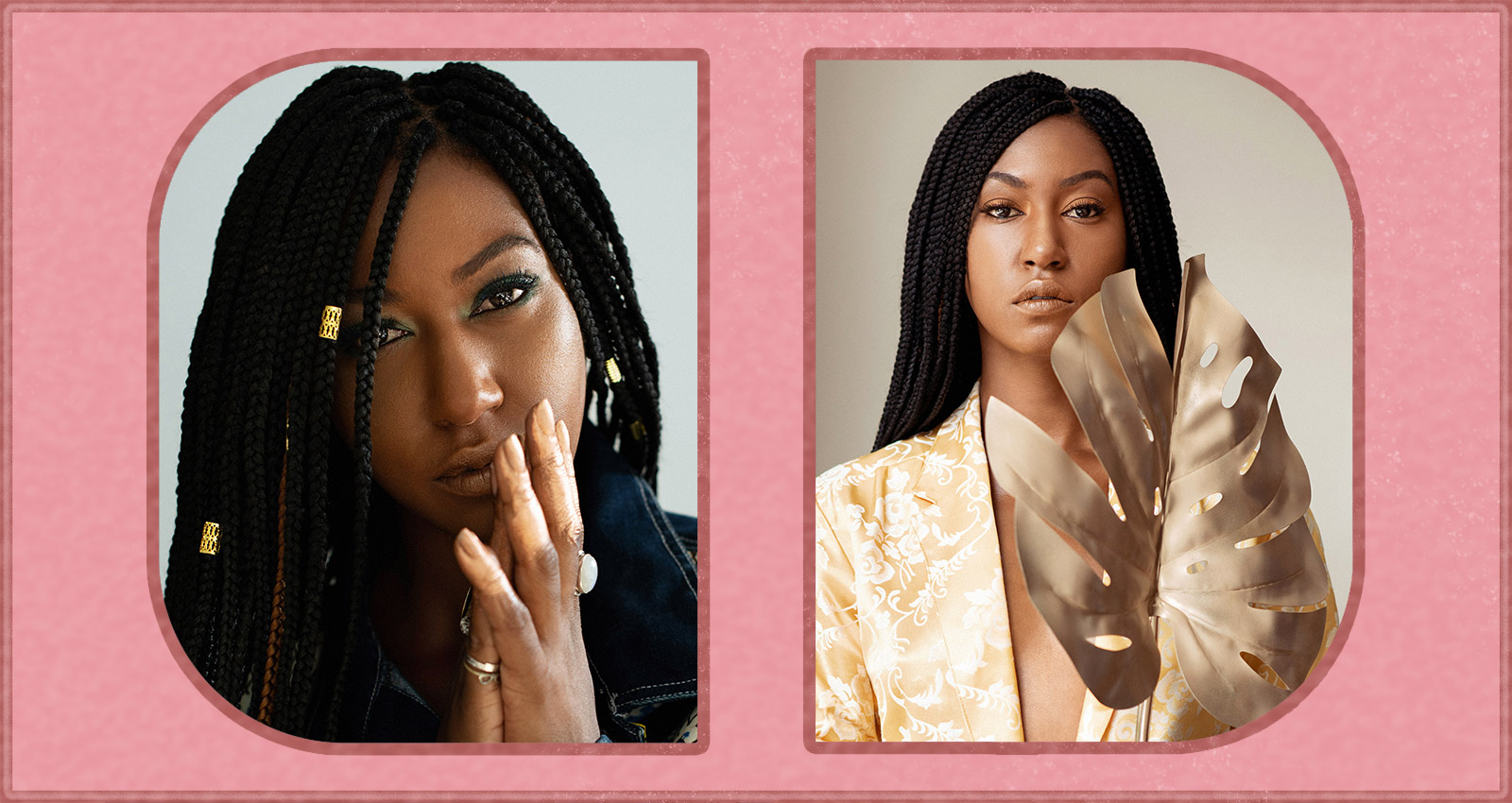 When Canadian singer-songwriter Dominique Fils-Aimé first started making music, she did it as a form of self-care. "I was working in psychological support for employees," she says, "and at some point I felt like my own mental health was being compromised. So I took a break and started doing music as a form of therapy for myself. I loved it so much that I just kept experimenting with it."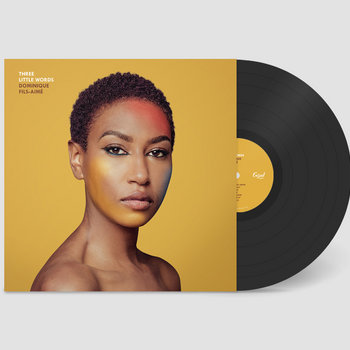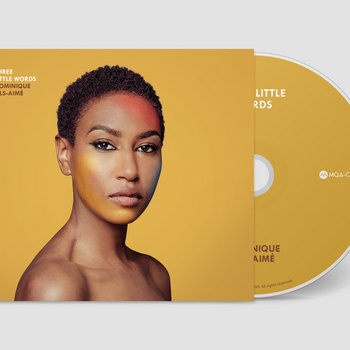 .
00:10 / 00:58
Merch for this release:
Vinyl LP, Compact Disc (CD)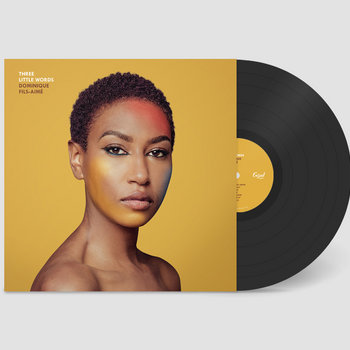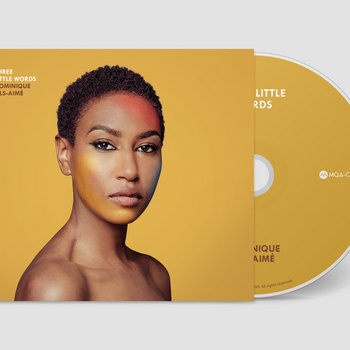 That experimentation would eventually land her a coveted spot on the 2015 season of La Voix—Québec's version of the popular competition series The Voice—where she made it all the way to the semifinals. "It was a great experience, because it was full of 'humans,'" she recalls. "It does seem like a machine [from the outside], but every machine is fueled and driven and works because there are humans around it. It also pushes you to discover your limits—how you actually feel about doing music in a context other than just your living room. It was a very positive experience for me."
Five years later, she scored her first JUNO Award for Vocal Jazz Album of the Year for Stay Tuned!, the second in a self-described "trilogy" of albums that began with 2018's Nameless. Now, she's readying to release Three Little Words, the trilogy's concluding record which illuminates the injustices aimed at Black people in North America. Drawing on '60s jazz, soul, and folk, Words is an infectious, original work, one that solidifies Fils-Aimé as a grounding force in contemporary jazz alongside peers like Georgia Anne Muldrow and Jamila Woods. (A livestream release show for Three Little Words will take place on February 13.)
The album draws on a vast array of global influences. The title track evokes the late Toto Bissainthe, an oft-overlooked Haitian actress and singer known for her haunting, captivating vocals. It also suggests an homage to Fils-Aimé's own heritage—her parents immigrated from Haiti to Montréal—but she is quick to point out that she envisioned the song as part of a broader dialogue between sounds, genres, and cultures. "I was really looking into trying to step out of the American influence, because American music really raised me," she says, "But there are many other musical genres and other cultures that impacted me as well. I wanted to tap into those roots and really anchor everything within the warmth of those influences. That's why I grounded the song in percussion—it's like the heartbeat."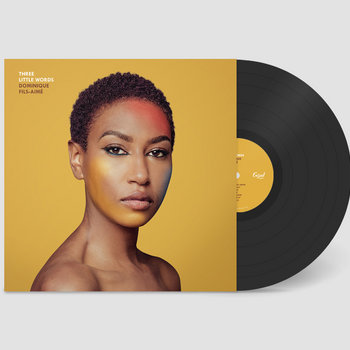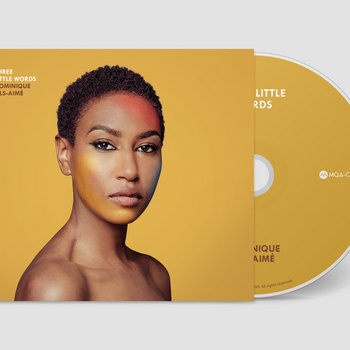 .
00:10 / 00:58
Merch for this release:
Vinyl LP, Compact Disc (CD)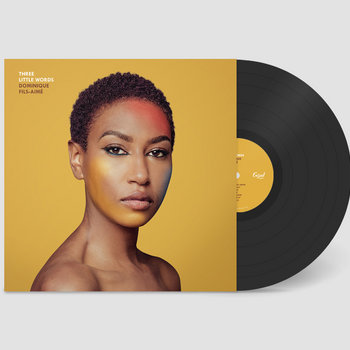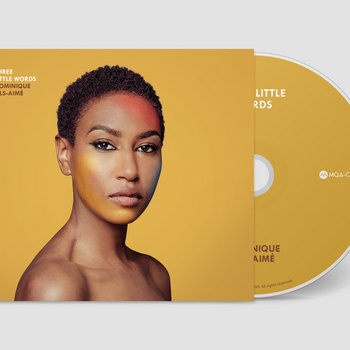 Other songs draw on sounds closer to home: "You Left Me" is a charming ode to the girl group sound of the '60s, with Fils-Aimé handling both lead and backing vocals over a simple 4/4 beat and bassline, singing, "You left me/ In the dark/ With no landmark/ To help find my way/ To help light up my way." On the other side of the emotional spectrum is "While We Wait," which opens as a disciplined doo-wop ditty then short-circuits halfway with a surge of emotion, Fils-Aimé declaring over the swirling violins: "We could be the change!" She executes a deft balancing act throughout Three Little Words, pitting conflict versus catharsis, old versus new. In the end, she hopes the music will deliver a message of peace, and also inspire revolution.
"There was this war in Colombia in the '70s," she says. "And at some point, there were hostages taken; and their government wanted to tell those hostages: 'We're coming for you! Don't despair.' So they put that message in Morse code in a song that they played all over the country, over and over on every radio station, so the hostages would pick up on it. I felt like it was such a beautiful and different way to show how music can share messages. Even if you don't hear the Morse code, the pulse of it will resonate with the person's pulse. I really encourage everyone to embrace this—this dream of a revolution—from whatever angle is comfortable for them. It's that multitude of voices, expressing themselves as they feel comfortable, that will help. This album was my way to express that dream."