FEATURES
Dom & Roland's Worldwide Search for Rare Dubplates 
By Dave Jenkins · April 19, 2017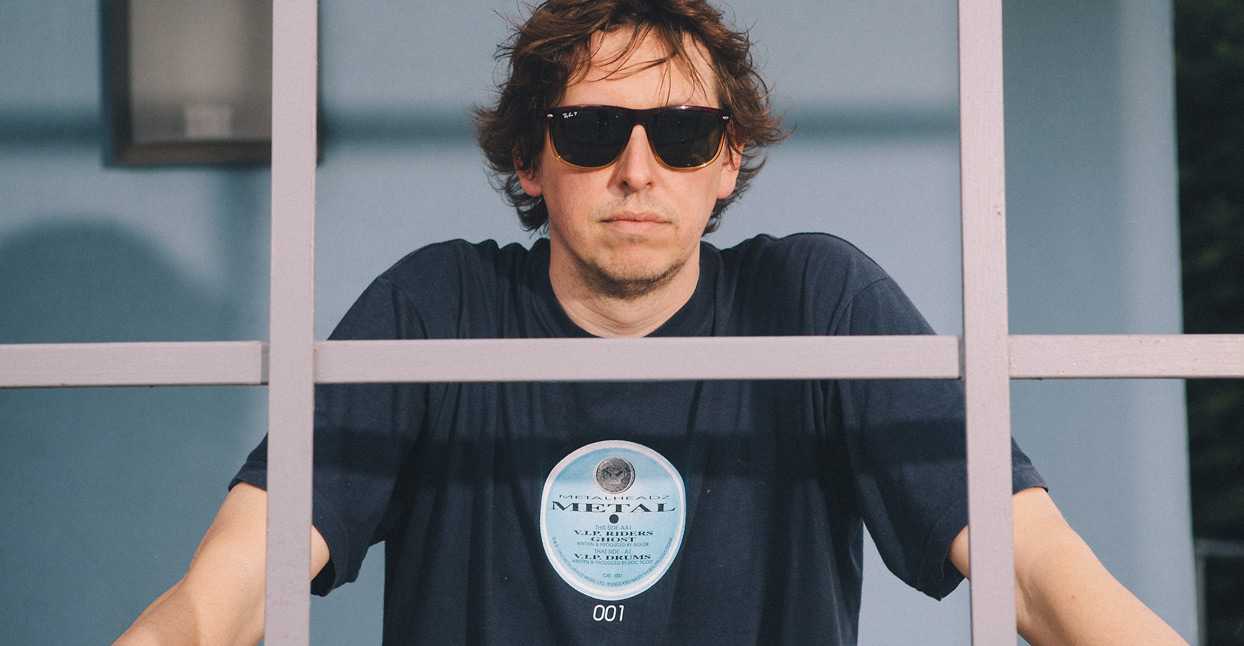 Murmur the word 'dubplate' to any drum & bass DJ who emerged before the mid 2000s and it's like a strange hypnosis trick. Their eyes mist over and a knowing wry grin rolls out. Their nose twitches for lacquer vapour trails in the air.
Nothing symbolizes the culture of community and mindset of innovation that drum & bass was founded on than these acetate artifacts. Studio-fresh creations cut strictly for club testing, dubplates were the currency among only the most influential of tastemakers. Sometimes this meant just one or two copies existed.
Dubplates dictated quality control; at around £30 a cut, only the best tracks made it from studio to the cutting lathe. They determined the lifespan of the music; tracks remained on dub until fan-hype was just right to release—if they were released at all. Their limited pressings ensured exclusivity for DJs, especially with 'specials' that, in-keeping with classic soundsystem tradition, were created especially for individual artists. The direction of certain sounds within the genre were also influenced by this culture, as competitive artists participated in a race of technology and engineering, attempting to present tracks that were even more dynamic, uncompromising and futuristic than their peers.
Most importantly, though, dubplates created a community. Throughout the '90s and into the (fiercely-resisted) digital switch in the mid 2000s, London's famous Music House cutting house on Holloway Road was abuzz with drum & bass pioneers who didn't just share DATS but also ideas and thoughts on the music, its direction and strength. Drum & bass pioneers like Dominic Angas, AKA Dom & Roland.
One of the genre's most respected technicians who has consistently pushed technology (notably his long-suffering Roland S760 sampler) to make sounds it was never meant to make, Dom was a willing (and often winning) participant in the aforementioned technology race and community. Not just at the cutting house, but at the central hub where many dubplates were tested for the very first time: Metalheadz' Sunday Sessions at Blue Note, Hoxton, a weekly event that galvanized one of the most fertile and fondly-recalled eras in the genre's history.
"Remember, this was pre-internet. If you wanted to hear music this upfront, you had to be there," explains Dom, whose influence on drum & bass is undeniable. One of the genre's earliest go-to studio engineers, credited with inventing the universally used drum & bass break, The Tramen, Dom was part of the original West London tech-step collective based around the No-U-Turn studios alongside Ed Rush and Fierce. He then signed with the influential Moving Shadow imprint where he became the label's most prolific artist throughout the 90s. And he did so armed with a forthright, complex, dark and driving technological sound that Grooverider, Blue Note resident (or Prime Minister, as Photek once described him) enjoyed breaking.
"The whole night was dedicated to music that no one had ever heard before, but really it was all about Grooverider's last tune," says Dom. "You'd be thinking what's it going to be? Who's it going to be by? He'd save the very best for last and people would stay specifically for it. The lights would come on and the crowd would go crazy. If your tune is the one Rider played at the end of the night you know you'd made it."
Grooverider played many of Dom's tracks throughout his sets and as the coveted finale tune. One in particular was "The Trap"—a thundering, high-pressure amen workout shrouded in ghostly atmospheres that perfectly capture the mood, energy and creativity of the era. Grooverider was the only known DJ to have "The Trap" on dubplate and the sole master DAT tape was lost somewhere in the haze of weed smoke and excitement between Dom's studio and Music House.
"I wish I'd made another copy at the time," he admits. "I remember hearing it 10 years after I'd made it on a Grooverider show that had been uploaded to Youtube and thinking, 'Damn, I wish I still had this.'"
And so began an excavation mission of Indiana Jones proportions; sheds and studio cupboards across the UK and Australia and Europe were raided, old friends were hounded, tip-offs were followed up with countless emails and calls. He even tried to reproduce the track but gave up when his current set-up didn't provide quite the same raw weight as his analog tools of the time. Eventually, though, his diligence did pay off. After tracing the artefact through a string of blackmarket dubplate collectors starting in Australia and gradually heading north west back to its country of origin, he eventually found the owner… Less than 100 miles away from where he lives himself.
Finally back safely in Dom's south London laboratory, the long lost dubplate now came complete with an array of impressive scratches, grime and even a boot print.  Undeterred, Dom invested in the best possible high-fidelity audio recovery process. Once digitized, he painstakingly went through the entire tune, beat-by-beat, removing every single pop and crackle. Then a call came from an old friend.
"I was just about to send it off to be mastered and I get a call from Fierce. He said he's just found a DAT and he's got a feeling it's what I've been searching the last 20 years for…Turns out it was."
Weeks of meticulous restoration could never beat the original DAT recording. But rather than rue the time lost, Dom simply appreciated the timing as a good omen and added "The Trap" to an exciting project that's unfolding before our very ears: Dubs From The Dungeons.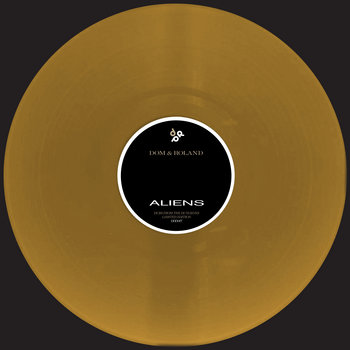 .
00:10 / 00:58
Merch for this release:
Vinyl LP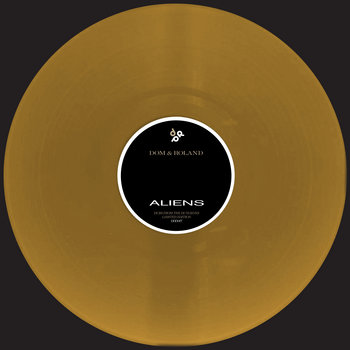 Dubs From The Dungeons is a series of mid-to-late-90s classics that were the sole preserve of Blue Note's frontier elite and never-before-released. Available digitally and on limited gold vinyl, the series started last month with Dom's demonstratively dark and experimental "Aliens" and "Zodiak" and is followed this month with "The Trap" and the not-so-long-lost "Swarm" (Dom's archive management hasn't always necessitated worldwide DAT hunts).
In May the series will return again, this time unfolding to an even bigger picture: it transpires that Dom isn't only raiding his own dungeons for this series, he's delving into other similarly heavyweight peers' private collections, too. And it starts with treasures from Dillinja's massive dubplate dungeon.
Unquestionably the most influential producer in drum & bass throughout the '90s and early 2000s, Dillinja set the benchmark, with ardent system-melters such as "Threshold," "The Angels Fell,"  "Silver Blade," "Acid Track," and many more. But for every fully-released anthem, there remain countless dubs that never saw the official light of day. Some can be found in poor quality online rips and clips from mixes and radio shows, but most have mercifully escaped the internet's crude time-trawl. Consistently hunted by fans ever since their Blue Note debuts, these productions have developed holy grail artefact status.
"The Internet, and [the] 20 years that have passed, have made these tunes very sought after. It sounds crazy now but at the time they felt quite disposable," laughs Dom. "The whole culture of trying to outdo the previous thing you'd heard at Blue Note meant they were more like DJ tools we never thought were worthy to be released. We were always going to do better tracks. Often these things were blueprints for tracks that were released."
Dillinja's "Acid Rollers" will be joined by "End Of The Line" on his debut Dubs From The Dungeons release. Both broken at Blue Note, their historical allure and in-demand status match that of the series previous releases and future ones. The big question is just how many more unreleased gems can Dom excavate from the biggest dubplate dungeon in drum & bass?
"I asked if he had anything else," explains Dom, who'd been given "Acid Rollers" and "End Of The Line" in 1997 by Dillinja himself. "He laughed and told me he didn't want to look through any cupboards."
Having done his fair share of global cupboard ransacking to relocate "The Trap," Dom understands Dillinja's response all too well. But you get the sense he'll persist with him and other similarly respected artists from that era. Launched in the wreckage of his critically acclaimed seventh album Last Refuge Of A Scoundrel on Metalheadz, released only six months ago, Dubs From The Dungeons continues to a reveal a focus and passion for the music in Dom that would impress his younger DAT-losing self.
"I've been very naive throughout most of my drum & bass life," he admits. "I've meandered and bumbled my way through, just making music. Until recently, I've never considered this a business and I'm glad I've discovered I want to do this as well as make music. No one is doing this in drum & bass and it's important it was done by someone who was there at the time. There are a lot of tracks I'm after. Only time will tell if I can release them…"
—Dave Jenkins