FEATURES
Doing It For The Thrill Of It
By Will Butler · July 16, 2013
"Success is finding a new path for artists and producers to work together that hasn't been explored. This project has been about producing something that I find worthwhile. If I was too concerned with a quantifiable success I'd probably not be making the somewhat uncomfortable music I enjoy creating. That being said, I'd love if we all got crazy rich."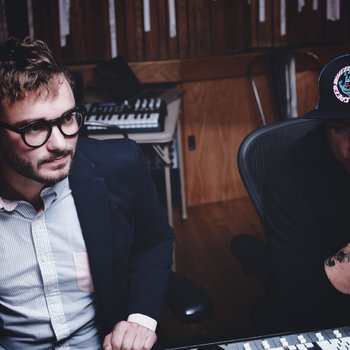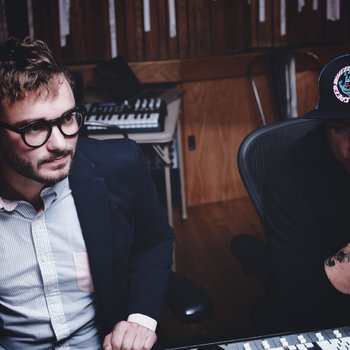 Gnashing through the verses of "Young Blood", Mykki Blanco has venom in her veins. With her signature brooding humor, Blanco gives newly formed SF-based hip hop collective WOOF the roaring introduction that only a true MC could; hook after hook she speeds down dark boulevards and sinister side streets. She enforces her fractured individuality, spraying around nicknames like pink champagne: "scallywag," "new jack with O.G. swag," "Betty Rubble yuckface," "dirtbag," and then another string of curdled epithets before ducking out of view: "I'm a serpent, I'm a savage, I'm a beast, I'm a freak, on a leash / Mykki B is that one hot thing."
Not all of The Thrill of it All is this sinister. WOOF's eight-song debut, out July 16, is a heady excursion into stroboscopic dance floors, solitary songwriters' rooms, and treacherous city streets – an exhilarating urban amalgam. At almost twenty artists deep, The Thrill of it All is a surge of its constituent parts, a rude drop into the spin cycle of the city.
Patrick Brown and Robert Pera based this first WOOF release around some of the most compelling voices in underground hip hop. Grounded in San Francisco, and representing New York, Chicago, Charlotte, Huntsville, and Los Angeles, The Thrill of it All brings together veteran rappers such as G-Side, up-and-comers like Blanco, and non-rappers such as Doe Eye and Koley O'Brien A B & The Sea, all under the same roof – literally the same roof – and it makes for a serious function.
WOOF's corner of San Francisco used to be a swamp. Today, the Mission Dolores neighborhood is a pinnacle of first-world development. Largely transformed from a district of cheap housing and fringe activity, it's become a hotbed for an affluent urban workforce situated just south of downtown. Bars, cafes, and some of the country's most exciting cuisine crowd the sidewalk traffic. Tech startups are dotted amid barbershops, laundromats, and outdoor grocers. Larger-than-life murals abound, beautiful and aberrational reminders that the historically artsy neighborhood has always been a bustling cultural intersection of conquest, immigrant life, gang activity, and now technology.
For 45 years, Different Fur Studios has been sitting in the middle of it all. Patrick Brown, who started at the studio as an intern, took the reigns around 2008. Under his ownership Different Fur proved a resurgent business – booked almost every day while many other studios' fates still hang in the balance. The humble entry on 19th Street is a veritable revolving door for local and touring talent, and with Brown's apartment upstairs it's the threshold of most of his life. Working 14-hour days as an engineer and sneaking out at night to stir up trouble at local haunts, it's a wonder he's had time for WOOF at all. But once he met Robert Pera, he says it came easy. "I met him originally because he was in a band I was about to work with, but then he quit right before we started the record… I liked him as a musician, helped him mix a couple of his solo songs and then we started collaborating."
Pera, too, says it was a natural pairing. With Brown's studio at their fingertips, they were able to coin a comfortable and unconventional workflow once they hunkered down to produce.  "We sat on opposite sides of Studio B and cranked out instrumentals at the same time as each other," remembers Pera, "not in headphones but on loud studio monitor speakers. We'd decide on a type of beat to make, create something, and every half hour we'd switch rigs and work on each other's tracks."
With the ideas sewn, conceived, and fully realized in a busy studio environment, The Thrill of it All is uniquely panoramic. Made up mostly of live instruments and hard synths, a majority of the samples from each song's original skeleton were either dialed down or pulled completely during the recording process. The album took on collaborators as they came through the studio on their own projects, WOOF benefitting greatly from the constant stream of exciting new voices coming through the building. When approached, often the response was fervent. As Pera puts it, "Everyone involved was willing to collaborate on something weird and big," noting how, even though the features were recorded in isolation, the album came together serendipitously, happily into one sprawling, dark tapestry.
For them, Deniro Farrar was the emblem of the enthusiastic collaborator. The Charlotte-based, part-street, part-conscious rapper has a personable insistence that's hard to deny. "When I work with a producer, I gotta build my own rapport with them," he told me over the phone last week from a North Carolina hospital, shortly after the birth of his second son. Between asides to nurses and family chatter, he spoke admiringly of his time at Different Fur, where he recorded three records. "I just love the environment there." When I asked Farrar if he remembered his verse from "My Block," he laughed, and before I could get a word in, he recreated it on the spot. In my head I could see him sermonizing, standing there in the hospital hallway: "Come ride through my 'hood / my old block / handgun shots got a nigga shell shocked / pizza don't deliver where the dealer sell rock…" Farrar cannot contain his passion. You can tell that every waking minute he's switched on. "I take pride in my shit, man. Everything I do is a piece of me."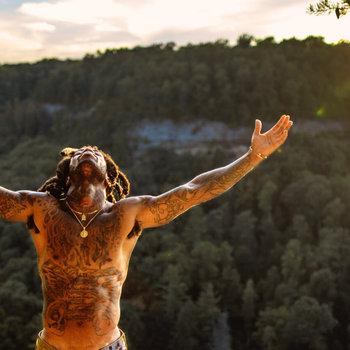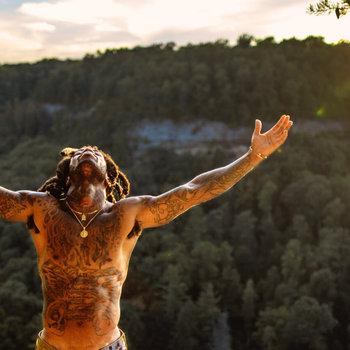 Farrar's own new mixtape, The Patriarch II, reflects the artistic open-mindedness that's becoming widespread in underground hip hop. He gets his beats anywhere from Melbourne to Halifax, and his videos run the gamut from bleak realism to surreal and dream-like. Farrar is driven by experimental ideas, summing up his often-contradictory personal agenda with impressionistic mission statements like, "unconscious meditation / subconscious premonition / it's flows and all religion / divide and conquer pigments." Farrar is at once humble and polemical, rebuking gaudy displays of wealth when there are so many simply trying to transcend an inherent state of poverty.
In San Francisco, Brown tries to sum up success from the perspective of the working-class musicians that he sees every day, "I think that it's totally realistic that a talented artist can support themselves these days from music if they are willing to work hard and make smart business decisions. Personally I just want to keep working on records I enjoy and can be creative with." Pera echoes the sentiment, "To me, success is finding a new path for artists and producers to work together that hasn't been explored. This project has been about producing something that I find worthwhile. If I was too concerned with a quantifiable success I'd probably not be making the somewhat uncomfortable music I enjoy creating. That being said, I'd love if we all got crazy rich."