FEATURES
The Sci-Fi Spiritual Journey of Rapper Divine Styler
By Phillip Mlynar · April 06, 2018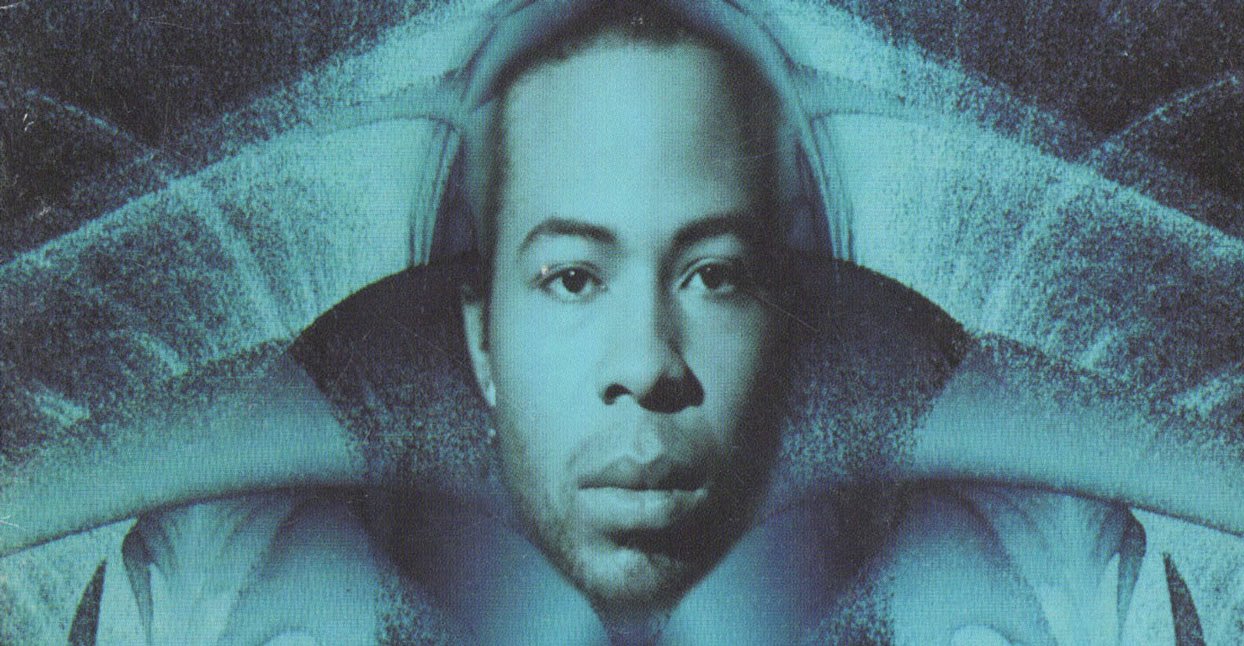 In the run-up to the release of his 1989 debut album, Word Power, Divine Styler was invited to play some of his tracks for Ice-T, whose Rhyme Syndicate imprint the Brooklyn-raised but Los Angeles-based MC and producer had signed to. Ice-T had a reputation as a steely gangsta rap pioneer, but Divine Styler's music wandered into left-field hip-hop. One of the songs he previewed that day, "Tongue Of Labyrinth," had an intro that involved a message to an embryo, the spiritual third eye, and a mix that prominently featured the sound of swirling helicopter blades. It was a declaration of Divine Styler's status as a cult "oddity" in the music business—one that seemed to perplex his label boss. "Ice-T just sat there with a blank look on his face," Divine Styler recalls with a deep laugh. "He was like, 'Oh, shit.' And that was it and he just drove off."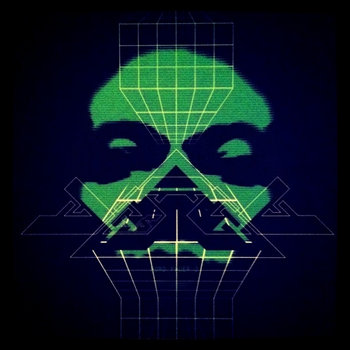 .
00:10 / 00:58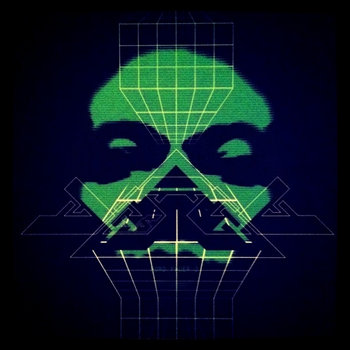 Divine Styler's path into the hip-hop industry began in Brooklyn, where his childhood was soundtracked by his father's vinyl collection. His father went by the name DJ Rick and spun records at clubs like Studio 54 and Zanzibar, often partnering with disco icon Larry Levan. "We'd write poetry, and I found myself rhyming through that poetry," Styler says. (He originally called himself Raid, after repurposing the tip from a can of roach spray for graffiti use.) But as Divine Styler became increasingly involved in "typical New York bullshit—running the streets, getting in trouble, shoplifting, just vandalizing the city as much as we could," he was sent away to school in California for a few years to keep him from getting into deeper trouble.
While out west, Divine Styler began hanging at a Los Angeles club called Radiotron. (The old school hip-hop movie Breakin' was filmed at the venue.) It was there that he first ran into Ice-T. When Ice was given a label deal, he signed Divine Styler—although before he could begin recording what would become his debut, he was sent to jail for probation violation. The stint inside prompted a change in his mental state and moral code that carried over to his rhymes, which went from being "street and cutthroat" to embracing a pro-black stance, weaving in abstract references to spiritual philosophy. "I decided to make a peaceful change for myself, and that became Word Power," he says.
.
00:10 / 00:58
Word Power established Divine Styler as a distinctive voice in hip-hop, but its experimental overtones were just a murmur compared to the genre-rupturing sound bomb that was his followup. After being told he was being shifted from Rhyme Syndicate to the Warner Bros. subsidiary Giant Records against his will, Divine Styler's manager persuaded him to hand in an album. "I was like, 'Fuck it, I'm gonna give them Spiral Walls Containing Autumns Of Light."
True to the album's cryptic title, the project blasted Divine Styler way beyond hip-hop's sonic boundaries. Its style was partly inspired by Jimi Hendrix; Divine Styler played guitar on the album, and often nixed spitting for singing. The production nodded to speed metal, folk, punk, and jazz fusion—often shifting tone mid-song. "I was only playing guitar for maybe a year, so I couldn't play for shit or sing for shit," he says, "but the courage and drive I had to make noise was uncontrollable."
Song concepts and titles took their inspiration from sci-fi movies like Blade Runner and Dune, and were backed by LSD-fueled reading sessions of books on quantum physics and dark matter. Explaining the track "Mystic Sheep Drink Electric Tea," Divine Styler says the lyrics deal with "the populace who just fuckin' go along with whatever's happening, and electric tea was my metaphor for the sedative nature information had over people." This message was paired with a hardcore fuzz and noise attack. In a 1992 hip-hop scene about to be taken on a radio-friendly ride by Dr. Dre's slick G-funk template, Divine Styler's second album didn't exactly blaze commercial trails. With a laugh, he says, "That album pissed everyone off. That was when I officially got my hip-hop card revoked. I transitioned from hip-hop to this alternative music world."
While listeners attempted to comprehend Spiral Walls Containing Autumns Of Light, Divine Styler retreated from the music world to "get serious about my spiritual journey." During this hiatus, he ended up on the radar of James Lavelle, the London-based founder of influential trip-hop label Mo' Wax. Inspired to begin recording again, Divine Styler crafted Word Power 2: Directrix. Released in 1998, the project shifted in a darker, dystopian direction, with a heavy Blade Runner influence (complete with sampled snippets from a VHS tape). Divine Styler characterizes the album as "my first sci-fi journey."
.
00:10 / 00:58
That futuristic direction continued on Def Mask, his fourth album which, with characteristic timing, was released a whopping 16 years after Word Power 2: Directrix. (During this time-out, Divine Styler upped his guitar skills and delved into prog rock, while also producing for the Canadian pop group Len, of "Steal My Sunshine" fame.) True to his adventurous credo, the project introduced fresh elements to the mix—this time, electronic and drum & bass influences pulsed through the tracks. Inspired by the wobbling bass tones he'd heard in London, Divine Styler says, "I started studying wave tables and wanted to bridge the gap between the analog and digital worlds." The album's sci-fi narrative involves psychic implants, the parameters of personal and political control, and figuring out the nature of reality in a digital world—a cocktail that endures as a prescient commentary on today's times.
Looking back over his 30-year history, Divine Styler is content with his position as an experimental godfather figure in hip-hop. These days, he's busy finishing up production on a new album by Everlast, the House of Pain rapper who also used to roll with Ice-T's Rhyme Syndicate, and he's toying with launching a Residents-type arts collective. "Some of the things sonically I got my ass kicked for, now it's acceptable," he says. "It wasn't a conscious effort to be experimental. Now years later I've found out it would be termed experimental and avant-garde and all that shit. Hendrix had a lot to do with it, but I had no filter about what I was doing—I was making noise and it felt good and I kept rocking with it."
-Phillip Mlynar