FEATURES
How Disco Became the Go-To Genre For Crate-Digging DJs
By Andy Thomas · July 02, 2018
In May 2009, a copy of the Frank Wilson 7-inch "Do I Love You (Indeed I Do)" sold for £25,000 to become the most expensive Northern Soul record ever. By the time this became record-collecting folklore more than 40 years after Wilson's single was released, a similar collectors' scene had evolved around old disco records. Vinyl that gathered dust for decades became the holy grail for a group of diggers and dealers whose search for obscure records knew no bounds.
Thanks to compilations put together by some of these fanatical characters—like Al Kent's Disco Love, Zaf Chowdhry's Private Wax (Super Rare Boogie & Disco), and The Real Sound of Mark Grusane—disco records that went unnoticed during the music's heyday are reaching a new audience. But why did the search for obscure disco records begin and how do those collectors continue to uncover such precious treasures?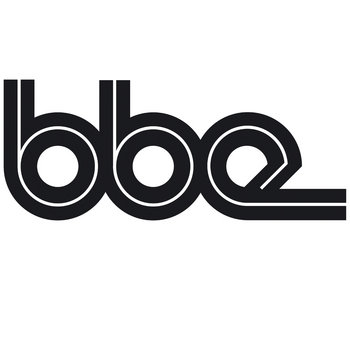 .
00:10 / 00:58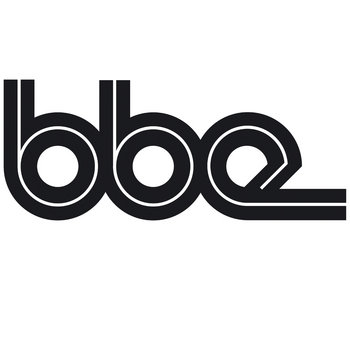 Ewan Kelly (better known as DJ Al Kent) began digging for disco by chance as an avid soul collector in his hometown of Glasgow, Scotland. "In the late '80s, there was this DJ who had dropped off a big collection in a record shop in Glasgow, and there were all these 12-inches on labels like Salsoul, and I bought all of them," he recalls. "Then I started to read the labels and see the names of producers like Walter Gibbons and François Kevorkian. And that was really the start of it for me."
In these pre-Internet days, Kelly turned to familiar old-school digging methods as he began to learn more about the labels and producers of disco. "I was still getting the record lists through the post from my old soul days, and it was relatively easy to pick up these disco records for next to nothing," he says. "The old soul dealers didn't care about them, so there were a lot of these cheap disco records in circulation then."
So were there many other buyers chasing the same records as Kelly? "Not really," he says, "so that was another reason it was particularly good for me—because there really weren't that many people after the same records, like there are now." Besides the lists from the legendary soul dealers like John Manship and John Anderson's Soul Bowl, there was one more disco-focused dealer who Kelly soon discovered. "[I first] realized there must be other people like me out there was when I got the [record list] from Nick The Record at DJ Friendly," Kelly recalls. "There was a section of 12-inch disco records, with information about them, and I just remember thinking, 'Wow, this is amazing.'"
As well as record lists, other old-school dealers would rely on record fairs to feed the vinyl habit of the growing number of disco diggers. One of those was Zaf Chowdhry, aka The Mighty Zaf, who now co-runs London's Love Vinyl record shop. He began selling disco seriously while working for Reckless Records in Soho. "I went to Chicago on a second-hand record buying trip for Reckless in 1990 and came back with tons of records," he says. "I found loads of stuff for myself, must have had around 1,600 records; amongst them were many disco 12-inch records. So that is how I started dealing at these record fairs."
In those early days of dealing disco, it was all about getting your hands dirty, digging for days in dusty warehouses and the basements of record shops. "I will never forget spending two days digging in [Willie] Barney's warehouse in Chicago," says Chowdhry. "Just millions of records all over the place. If I had that time again I would be a rich man. Most of [the other diggers] didn't care for the disco records out there back then."
Mark Grusane would go on to become one of the best-known American dealers of disco, whose recent compilations The Real Sound of Chicago and The Real Sound of Mark Grusane are testament to a lifetime of digging deeper. Grusane would go well beyond the call of duty in his quest to uncover rare disco records. "There was one time I was once trapped in a house in Englewood, Chicago because they were mad I didn't want to buy their records—in the end a gun was pulled on me," he recalls. "A similar thing happened in the former Cabrini Green Projects, also in Chicago. I had to pay $20 to a crackhead for basically a handful of empty sleeves and broken records in exchange for my freedom to leave."
.
00:10 / 00:58
Merch for this release:
2 x Vinyl LP, Compact Disc (CD)
The explosion in prices for old disco records can be traced back to the beginnings of Internet sale sites. "When I first came across eBay," Ewan Kelly recalls, "I was instantly hooked and was winning every single bid on all these records I had been after for ages. I would spend hours on it and couldn't believe all the records I came across. It was really exciting to suddenly see all these records up for sale and to have easy access to stuff in the U.S. But it wasn't very long before you saw the same few names of people bidding on things and soon the prices were pushed sky high."
While eBay and the subsequent rise of Discogs has seen prices of old disco records spiral, Kelly still gets more enjoyment from scouring for obscure and often very cheap disco records: "That's kind of what I live for. I very rarely pay a lot of money for a record unless it's something that I really, really want and have been after for a very long time."
Despite spending up to £1,000 on "Attitude, Belief & Determination" by Martin L. Dumas, Jr. (discovered by Grusane and reissued on Real Sound of Chicago, and more recently on 12-inch by Zaf through BBE), Chowdhry gets a similar buzz from finding cheap disco records and watching the prices dive. "Even some of the stuff I put on my compilations [Private Wax Super Rare Boogie & Disco] I picked up for next to nothing," he says. "And then because I've put them on my compilation they have become really sought after and even more expensive. For example, True Feelings' Love Me, Love Me, which I bought for £5, is now selling for £500."  
The result of Ewan Kelly's endeavors can also be found on a string of compilations for BBE Records like Disco Love and Disco Demands. The disco gems to be discovered here are often on tiny labels like El Con Records, home to Ross Carnegie & Co.'s "F Minor Disco" single, and Gold Records, the Philly imprint that released "Dr. Dunk" by The Fans, before slipping into obscurity. Both of these releases were on 7-inch rather than the more prominent 12-inch disco format, and it's this format that many of the serious collectors are now searching for. "As well as private press records, it really is all about sevens these days. That's where the rare stuff is, and it's what people are after," says Chowdhry. "For example, there is a really expensive record I had been after on 7-inch for years, 'Now We're Groovin',' by a band called Sapphire. I even bought a spare copy off a dealer for £650 because I didn't want anybody else to have it."
Even after decades of digging, there are still many records that elude even the most devoted disco collector. "I just can't seem to find the 12-inch of Lorraine Johnson's 'The More I Get, The More I Want,'" Kelly says. "It's rumored to be a Walter Gibbons mix he's uncredited on. There is a bootleg of it which I've been tempted by, but I've been waiting for so long I want the original. I mean, I've got the £2 album, but it's not got the version."
And what is the rarest disco record out there?
"Possibly King Tutt's 'You've Got Me Hung Up' on Fun City Records. That was the one that people always wanted, but it's now been reissued, so I don't know if something else has taken over," says Kelly. Even a long-established and hugely knowledgeable dealer like Zaf Chowdhry has an ever-growing list of wants. "I'm still learning every day," he says. "It doesn't matter if someone's been collecting for a year or 20 years, they can always educate me with the records they have. That's the great beauty of it—whether someone has got 100 records or 10,000, you never know what's there. It really is a bottomless pit."