FEATURES
On "Arrullo," Diana Gameros Pens a Mexican Folk Tribute to Her Homeland
By Max Savage Levenson · November 16, 2017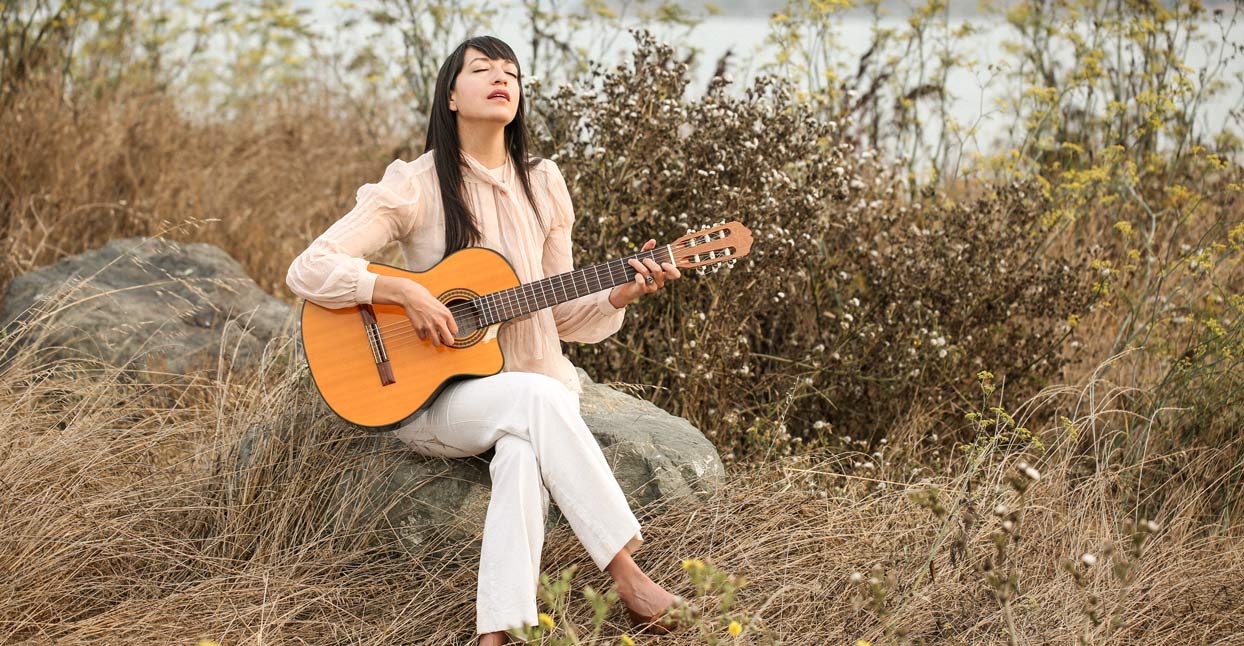 As a kid growing up in Ciudad Juárez, Mexico, Diana Gameros and her family would spend Christmas in the tiny farm town of Torreoncitos (population 200), an eight-hour drive to the south. A globe-shaped water tower marked the edge of town; Diana and her siblings would sing with joy when they saw it—"I saw the water tower!" In Torreoncitos, her extended family, 30 in all, would gather at her grandparents' sprawling home, surrounded by pecan trees, cacti, and rose shrubs.
The traditions, she explained, happened like clockwork: her grandmother would slaughter a goat, the cooking would begin. "For me, it's the smell of tamales, smoked elotes, my grandfather yelling to my grandmother, where is [this and that]," Gameros recalls excitedly. It wasn't until after the prayers, however, after the family had time to examine her grandmother's elaborate manger scene, after a midnight meal and after a few drinks, that the adults began to sing. "That's when the party would begin," she says. Now, with Arrullo, her second album, Gameros has found a special way to revive those songs, and to keep them close to her heart.
Merch for this release:
Compact Disc (CD)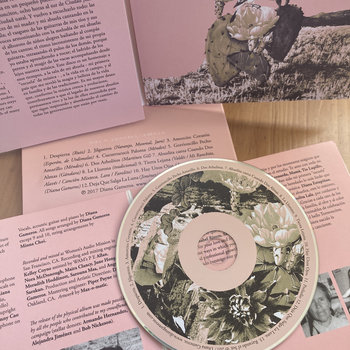 Gameros moved to the United States over a decade ago on a visa; for the majority of those years, she lived as an undocumented person. Ever since, she hasn't been able to return to Mexico or leave the United States. She has gained legal status and a work permit; a green card is forthcoming. "I think of my life in the United States as living in a golden cage. I've gained so much, grown so much by being here, but it's still a cage," she explained on a sunny November day in Berkeley, California, at an outdoor cafe. Arrullo is a tribute to the traditions, and to the family, that she has been cut off from.
"Arrullo" is Spanish for "lullaby," and the dozen gentle songs featured here, many of which she sang with her family during festivities in Torreoncitos, highlight the sweetness of her voice, a far cry from the bombast of the mariachi. "I recommend that people listen at night. You may fall asleep. But if you do, that means I've succeeded," she says with a laugh. Nevertheless, these songs reflect a fierce sense of longing, and of political frustration, that is woven deep into both her music and her being.
In 2008, Gameros moved to San Francisco from Michigan, where she was living with an aunt. Soon afterwards, she answered a Craigslist ad from a restaurant that read, "We need someone who can play guitar and sing ballads and rancheras in Spanish." "It's like it had my name on it," she recalls. Gameros held the gig, at the tiny, family-run Roosevelt Tamale Parlor in San Francisco's Mission District, every Friday and Saturday evening for seven years. "It allowed me to recognize what things people paid attention to. It became a laboratory for me," she explains. Gameros amassed a repertoire of between 300-400 songs; a mix of traditional Mexican songs and songs by indie artists like Andrew Bird, which she performed among the restaurant's dozen-odd tables, sitting on a high stool beneath a festive sombrero, for a growing crowd of admirers—and eventual collaborators.
Merch for this release:
Compact Disc (CD)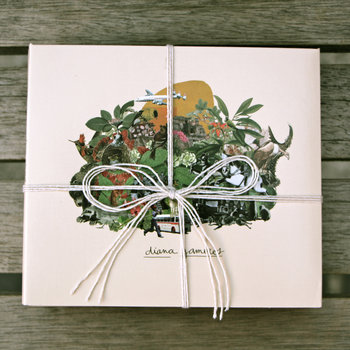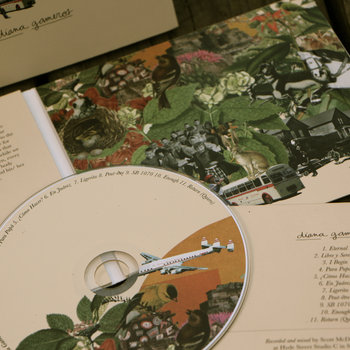 That blending of styles (and languages) is evident throughout her debut album, Eterno Retorno, which she also workshopped at Roosevelt's and released in late 2013. The album contains both acidic political commentary—"En Juárez" takes an unflinching look at the extreme violence in her home city, and "Como Haçer?" addresses the eternal frustration of borders—as well as sweeter indie-folk songs. But when the album came out, she started hearing the same question, over and over, from her fans at Roosevelt's: Where are those traditional Mexican songs? It took a bizarre stroke of serendipity for Gameros to answer the request.
After the release of Eterno Retorno, in the midst of gigging in and out of town, and sharing bills with stars like Bebel GIlberto and the Mexican pop singer Ximena Sariñana, Gameros struck up a friendship with the Mexican singer-songwriter Natalia Lafourcade. Lafourcade suggested that Gameros type up a list of her life goals; one of the items on the list was to make an album of traditional Mexican songs. Just a few weeks later, Gameros received a call, out of the blue, from a Bay Area non-profit called Women's Audio Mission, a recording studio that trains thousands of women in audio production and STEM skills: they wanted to give her a grant to record her next album. "[Diana] is such a powerhouse performer, a natural troubadour," says Terri Winston, WAM's Executive Director. "It's so rare to see an artist so easily connect to an audience." Although Gameros initially wanted to showcase various styles of traditional Mexican songs, WAM encouraged her to focus on a particular theme; she chose lullabies.
Merch for this release:
Compact Disc (CD)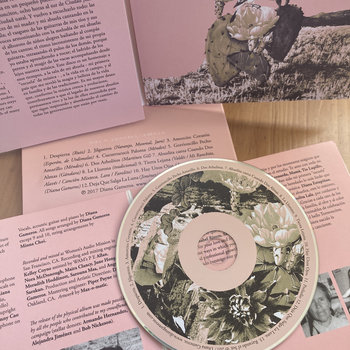 Arrullo was recorded with a core group of collaborators, including the clarinetist and saxophonist Patrick Wolff and the Magik*Magik Orchestra, who add rich splashes of color to the soothing songs. Gameros, however, is the star of the show; to listen to Arrullo is to dive, deeply, into the history of her family. Drawing on songs both recent and remarkably old, and recorded with little fanfare, Arrullo feels, simply, out of time. Although each song here is tied to explicit memories and traditions, some of the album's most striking moments come when Gameros's mother and grandmother, Altagracia Estupiñan and Leonarda Rentería (neither of whom are trained musicians), make guest appearances. "Cuando Dos Almas," sung by her grandmother, was recorded on a smartphone in Mexico and sent to Gameros; before the album was released, she didn't know she was appearing on it. Gameros duets with her mother on the (relatively) up-tempo "Hay Unos Ojos" (These Eyes); at a recent live performance, her mother joined her, stepping into the spotlight with striking confidence for someone who typically only sings at family gatherings.
One of the album's most magical moments arrives at the very end: her grandmother sings a Christmas lullaby. "At Christmas, my grandmother would give the kids a sheet and we'd place a ceramic baby Jesus on the sheet and start rocking it and singing that lullaby," Gameros recalls. "I hold that ritual and that time close to my heart." Back in Berkeley, Gameros sings the line with aplomb, but the recording is ghostly, a tiny thread holding the past to the present.
Merch for this release:
Compact Disc (CD)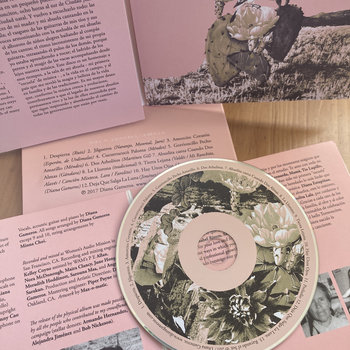 Soon, Gameros hopes to have her green card in hand. She's been cleared for it, but the paperwork can take a while, and particularly in the current political climate, nothing is certain. When the card goes through, she will return to Mexico, temporarily, to see her family, to meet the cousins that have been born in her absence, to travel and to play shows. Juárez has changed since she was last there; the cartel-fueled violence and femicide has largely dissipated, and "the people that stayed brought the city back to life." And when Gameros is there, she'll be able to give her family a copy of the album that has been a lifeline for her to them. "I see the album as an offering to loved ones, a physical symbol," Gameros told me as our conversation came to a close. "To be able to give it to them in person makes it more meaningful to me."
—Max Savage Levenson