FEATURES
How The Beach Inspired Denitia's Dreamy New Alt-Pop Record
By Marcus J. Moore · July 18, 2017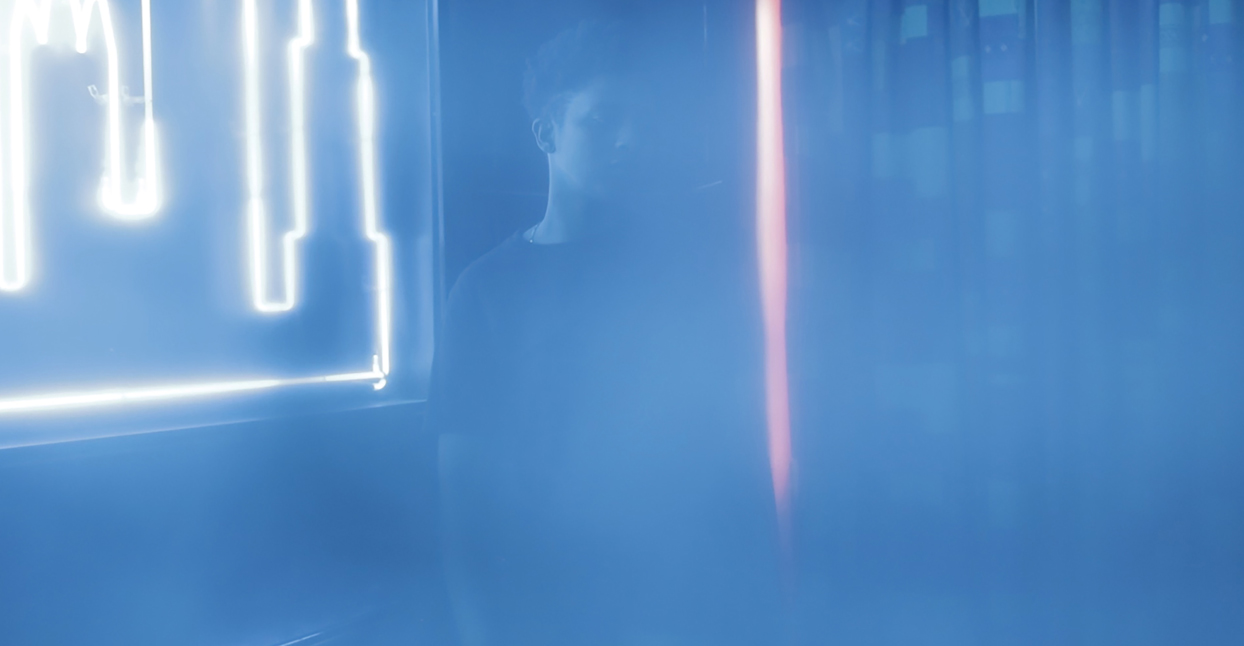 Denitia Odigie is a kind-hearted person. She must be, to leave her quiet beachside apartment in the Rockaways and travel an hour on the subway to Park Slope, Brooklyn, where we sat in a quaint coffee shop to chat about music. Distance aside, it was brutally hot on this day—like two-showers-a-day, hug-your-AC hot. Undeterred, the Houston, Texas native strolled casually into the space, exuding the type of cool that comes from years of overcoming professional challenges. From Odigie—who records just using her first name—you get a sense she's endured some very real setbacks, so anything else simply rolls off her back. In a city where everyone's hustling to get ahead, Odigie has the same drive, but she's comfortable where she is, embracing life as it comes.
Odigie is perhaps best known for her work in the duo Denitia and Sene, an alternative R&B duo known for its relaxed futuristic soul. For her own EP, Ceilings, Odigie brightens the sound and quickens the pace, crafting a scenic record wholly influenced by her new digs. Two years ago, she moved to the Rockaways to find peace and quiet; New York is great and all, but serene it is not. At Nunu Chocolates near the Barclays Center, Odigie and I spoke about grunge music, keytars, and Christian rap, and how all these things led to the creation of her new EP.
Merch for this release: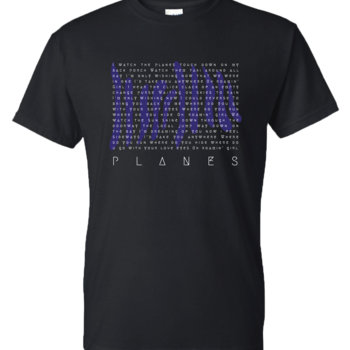 Out of the all the things you could do with your life, what made you realize music was it for you?
When I was a kid, I was advanced. I skipped grades, and my family was rooting for me to do something smart—like brain-smart. I thought that was cool, but I was into sports, too. I started playing piano when I was like five or something like that. Then, maybe I was nine when I wrote my first song. I had a little keytar and I did talent shows. First of all, I had the worst stage fright, which got worse as I got older. I was afraid, but it felt really right to make music. It felt like my calling.
Then, I got into playing music at church. That's how I learned how to play guitar. That also felt very natural because it's a form of worship, and a form of fellowship with a community. That was a no-brainer for me. After that, I started listening to alternative music in the '90s…
Grunge?
Yes, sir! That's when I thought, 'Oooooh, shit,' after growing up on country music, which is what I still touch base with through my songwriting. When I got into alternative music, something really started bubbling—the bass, the electric guitar, the synthesizers—and that's when I really started to learn how to play. Something about music felt indescribably right to me. When I went to college, I started taking a songwriting course. I'd been writing songs, but that's when I really got into the craft of it. That was [at Vanderbilt University] in Nashville. When I finished school, I stayed in the city for about six years afterward, playing around the town and touring in the South. Somewhere in college, I had a suspicion I was just gonna do music and nothing else.
Do you remember the song you played on the keytar as a child?
Oh, it was a song that I wrote. There are people who I went to school with who still remember it. [Laughs] That was like '92 or something. It was a Christian rap song.
Did you grow up in a musical household?
They loved music, but they were not musicians. My mother loved Al Green and my dad was into the Temptations, the Four Tops. My grandmother was into country music. But no one in my family is a musician except for my great uncle, who I was never close to.
They definitely encouraged me for some years at the beginning to think about another career, something that's a little more solid. Maybe like five years ago, my family and my mom were like, 'Oh OK, this is working out for you.' They saw I was making a living. I was doing well. I got to quit my job at the coffee shop. That always bugged me. Any work that's honest work is good work, but it bugged me that I couldn't put all my time and energy into being consumed with music. Now my family is all about it! They love it.
What were some of the things you sang about when you first started?
I was writing some of your as-to-be-expected love songs. When I was about 17, I was really emo. [Laughs] There was this song I used to sing in the coffee shop all the time. I remember the chorus being something like, [singing] 'On the wall, on the wall, on the wall.' I don't know what I was singing about, it was something of a dark nature, I'm pretty sure.
Was there ever anything else outside of music you thought about doing?
For a while there, I was a cook at this kosher vegetarian spot in Nashville. I got super into that, like really into that. I was applying to culinary school. I was like, 'I'm gonna be a chef. I can always play music, but I'm gonna be a chef, and really go for that. I can always find a job.' During this journey, there's been occasional doubt like, 'Should I find a job, or should I struggle for this music?' I had some friends who were like, 'You're gonna do what? What about your music?' Something about doing anything else didn't feel right, so I decided to give music another year.
Merch for this release: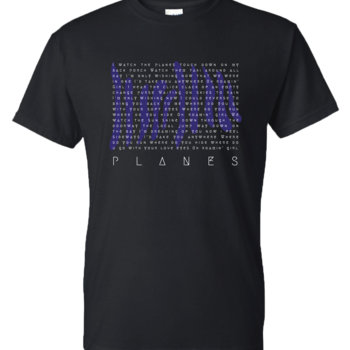 The first time I heard you was on the Christian Rich album, on a song called 'FACE.' How did that opportunity come about?
Christian Rich, man, those guys are great. They're dope musicians and really fun to hang out with. Nice guys. So, myself and Sene—of Denitia and Sene—we were doing our record for Red Bull Music. We got in the studio with Christian Rich to make a song. We set up with those dudes for three days. In that same session, the guys pulled up this beat and it gorgeous. Sene said, 'Wow, this is gorgeous, I'm gonna write to this.' Then I said, 'All right, let's do a little duet!,' and that's how it happened.
Why did you need to move to the Rockaways to record your new EP?
I'd been in Brooklyn for about five years. Not long ago, I broke up with the situation in my apartment. I thought, 'I need to get out of here.' I was overstimulated and I want to be somewhere that's quiet. I said, 'I'm gonna find a place somewhere in Long Island and stay there for three months, maybe I'll live in a hotel.' I was ready to do whatever. I was looking around and I saw this apartment in the Rockaways, in this condominium community on the beach. I thought, 'All right, this is very far away, so maybe I'll live here for a year.' But when I got out there, I was like, 'I'll do it.' And that was the end of that. Now it's been like two years. It's been very peaceful. It's cool.
So you wrote the entire EP out there?
Oh yeah, for sure. Once I moved out there, and I got myself all situated and my studio set up, boom, I started writing songs. I had an air mattress in the background, I didn't have anything in there. The four songs on the EP are the product of being out in the Rockaways, being away in the quiet. The EP is a product of my reflections. It was important for me to take a step back from everything that I had been working on, to take a step back and reassess what I wanted to hear. 'What am I doing? What's this sound?' I started writing, trying to find the right sonic equation. And I started finding some of that there. I started getting in the flow of, 'Just finish the song right now.'
What do you want people to take away from the EP?
There's an awakening here. The EP is definitely about running away from things that aren't working and going toward things that do. It's about shedding all this bullshit and discovering the truth in any situation. On 'Waiting,' I was thinking about humans, and how some of us have things and some of us don't. It's about this innate need to move forward, to do more, to keep chasing that carrot. We all deal with that, except monks. They have it figured out. [Laughs] Then on 'Ceilings,' the song for which the EP is named, that's a song about loss of connection. It's about wanting to be yourself, then looking up to realize everyone else wants to be like this. 'Planes' is about wanting love and wanting to be connected. So I feel like there's definitely a thread.
Looking back at your challenges—struggling to make it, living in Brooklyn, moving out to the Rockaways—how do you assess your path and your arrival at this record?
I realized it's a journey, and that you can fail at things, but what are you going to do with that. How are you going to be? I feel like I've been through so many different phases that it's like, 'How did I accomplish this?' I've been through so much, but things worked out in such a way that I can't wait to take the next step.
—Marcus J. Moore