FEATURES
As Den-Mate, D.C. Musician Jules Hale Wants To Find The Light
By Marcus K. Dowling · April 14, 2017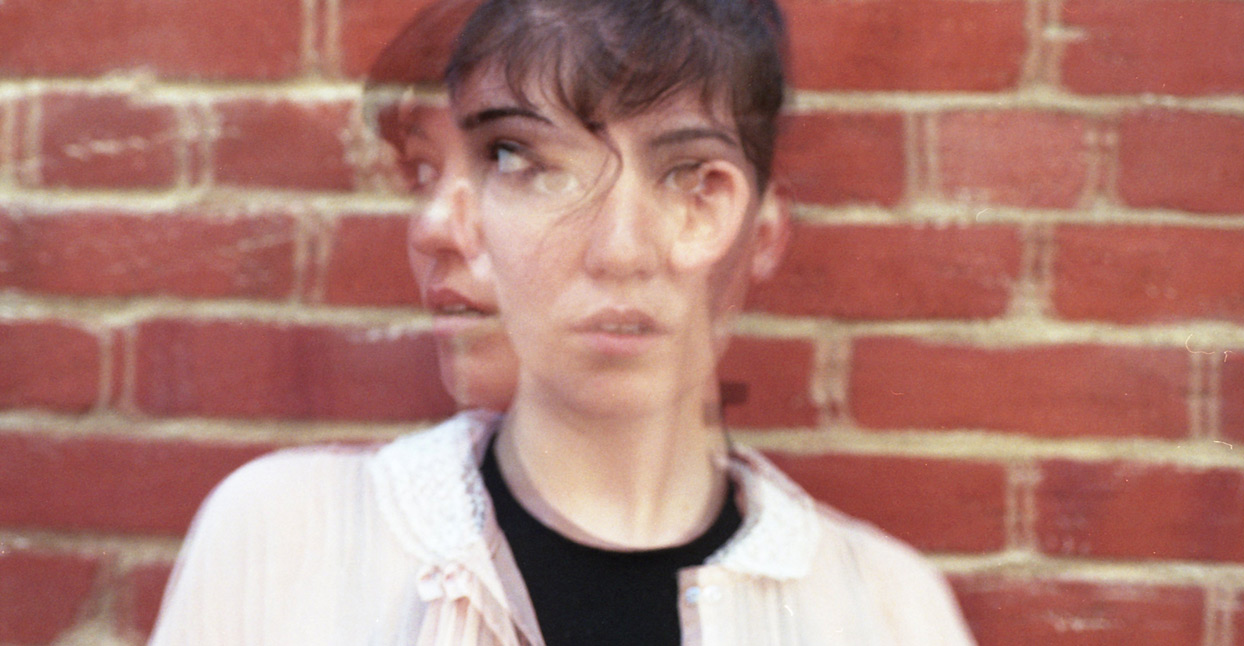 As a high school student in Warrenton, Virginia, Jules Hale wanted to be Bjork. "I needed some sort of sisterhood support and found it through her music," Hale says. "The power of sisterhood in music is incredible, and I think I gravitated towards it because it made me feel safe and empowered." Now recording as Den-Mate, the D.C.-based musician emulates the Icelandic visionary in many ways—singing, writing, and producing her own work, protecting her own creative voice. We spoke with Hale about her impressive new Entropii EP, why music kept her from self-destructing, and how she's evolved as Den-Mate.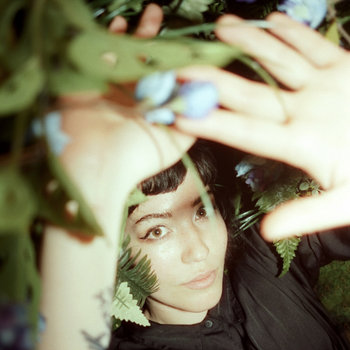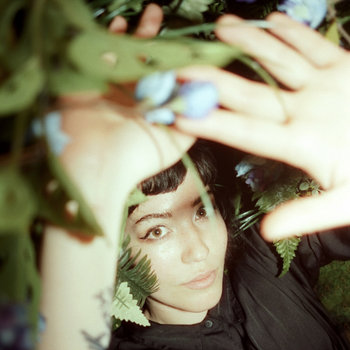 Merch for this release:
Cassette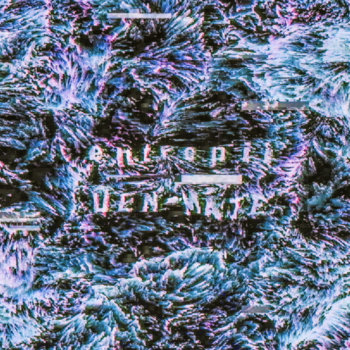 What made you want to start writing songs?
Well, when I started writing, I was living in a secluded area and didn't have other like-minded friends to make music with. I didn't have the incentive to make music that was like, 'Hey, we're going to be in a band and play these shows.' I really had nothing. I created for the sake of creating. As well, I was going through a lot of mental health problems. I have epilepsy, so my brain was all over the place. People with epilepsy feel things at such a strong degree, because it affects your brain chemistry. When I was first diagnosed, I was also dealing with a lot of issues surrounding feeling isolated, and trying to find a reason to live. The only thing that kept me from being self-destructive was music, and music has served that purpose for two or three years now. In many ways, it has allowed me to be a functional adult.
Entropii is a bit of a musical stretch for you; there's a heavier and more electronic feel. You started this at 19, and now you're 23. Does this album reflect a maturation of your musical ear and listening tastes?
When I first started, I wanted my music to have this electro-punk, fun thing. I loved Crystal Castles and Sleigh Bells, so I wanted that crazy feeling. However, what I've been listening to and what personally moves me has definitely changed. I'm glad that my tastes are evolving and that, when people hear the new record, they're not taken aback by where my sound is now.
My first releases were some of the first songs I'd ever written. A lot of my first Den-Mate songs were recorded with a really crappy microphone attached to an iPad. The first record was me figuring out how to make songs. I've always been a fan of super-heavy bass, and I'm glad to be able to show that here. On this EP and the full-length album following it, I also feel like I am making music that reflects the Bjork [work] that I was listening to, especially the albums Photogenic and Vespertine.
Merch for this release:
Cassette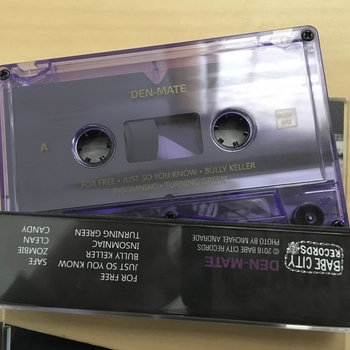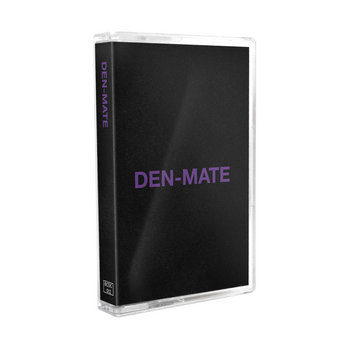 Bjork? What made you gravitate towards her music?
I liked Bjork when I was in high school, but there's a point in my life of doing music when I recognized the amount of sexism in the scene and felt so vulnerable. She has phenomenally-produced songs with empowering lyrics, too. I find it interesting that Bjork's been singing, producing and doing a lot of the total work involving her music, and people still say, 'All she does is sing.' That's not the case at all. Bjork and artists like Santigold have been incredibly influential in my growth. When I'm not 'Den-Mate,' I'm kinda shy and not confrontational. But when I become 'Den-Mate,' I just want to emulate them and be a badass boss. In general, women in music need to own their creative spaces.
So, you're working with a four-piece band now. How has it been making that transition to having four dudes (Jonah Welt, Jon Weiss, Peter Lillis, and Rick Irby) around?
It's been a transition! I'm working with awesome guys who are respectful of my work. The first year was rough, but we're finally at a point where we integrate the electronic aspects of my sound, and experiment with how to make them more prominent. In general, though, the band has been supportive and ready to make this work. We'll just jam on a song, and the band has been great about bringing their emotion and passion through their playing to what is ultimately a collaborative effort. I mean, I'm still a 'mama bear' about harnessing my music, but the collaborative process is necessary and working well.
What would you say is the most important thing for people to know about who you are as an artist and why you create?
I want my music to comfort people because making it comforts me. I'm trying to find the light. I'm beginning to really write songs that are about who I am and who I want to be as a confident creative. I like turning on my own music and feeling good about myself. There's nothing better than turning on your own song and positively saying, 'I wrote this!'
—Marcus K. Dowling