FEATURES
Saluting Del Jones, Civil Rights Leader and Funk Phenom
By John Morrison · March 24, 2023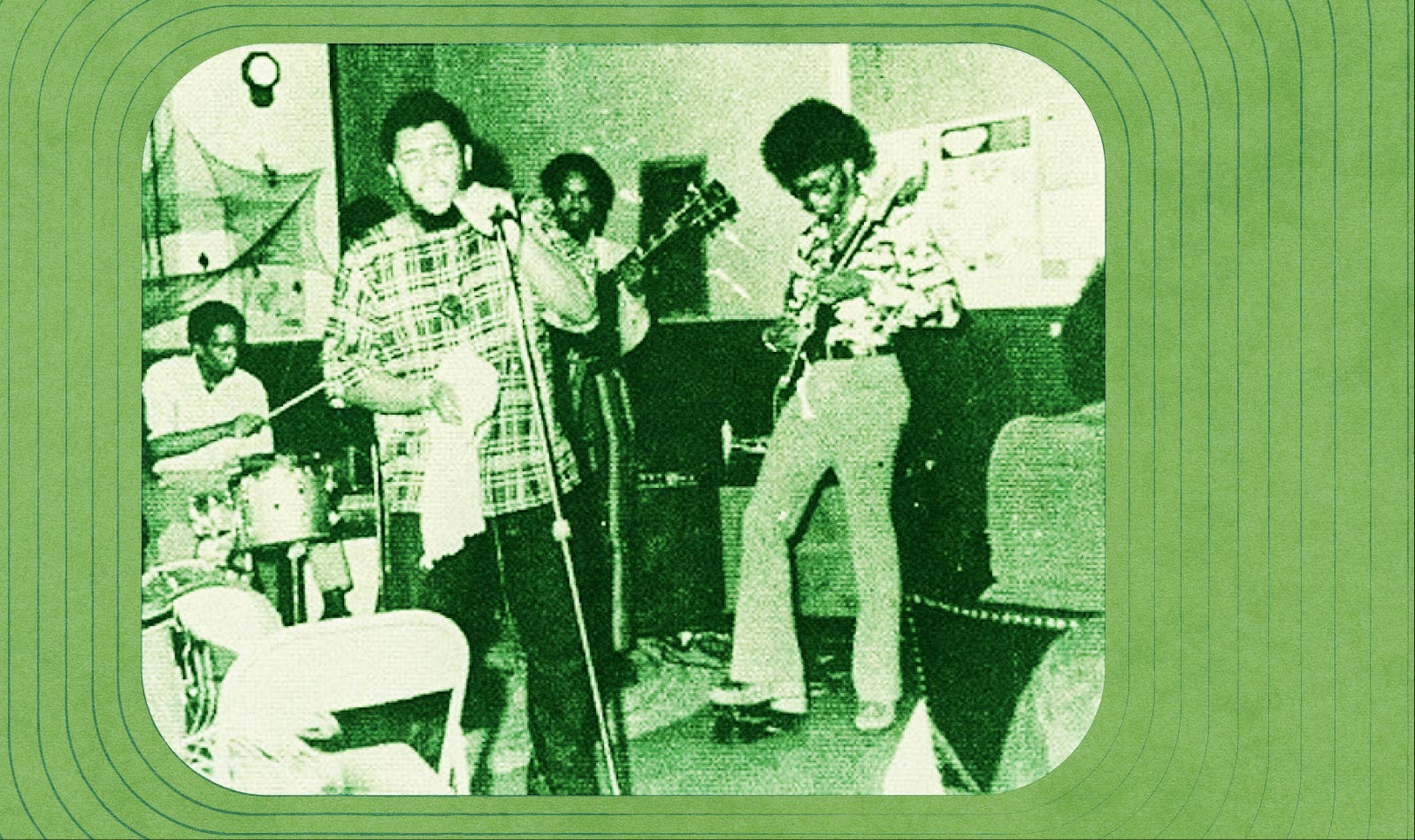 On June 23rd, 1988, the Philadelphia Inquirer ran an article giving a detailed account of a student protest held at Temple University's Center City campus at 16th and Walnut. Led by the school's Black Student Union, the protest was organized in response to the firing of Yosef A. Ben-Jochannon, historian and professor of the university's Pan-African Studies department.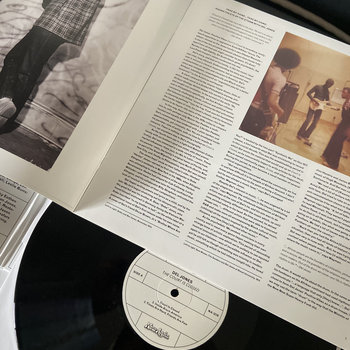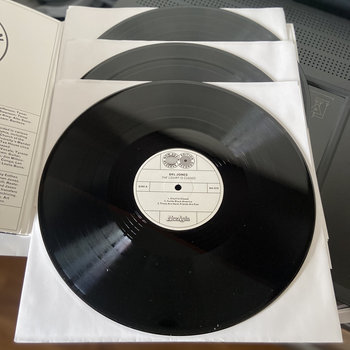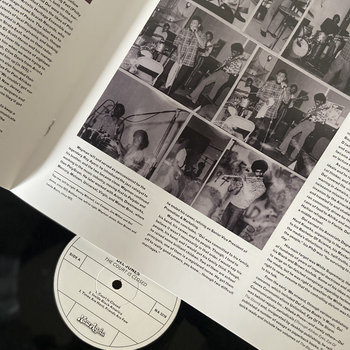 .
00:10 / 00:58
Merch for this release:
Vinyl LP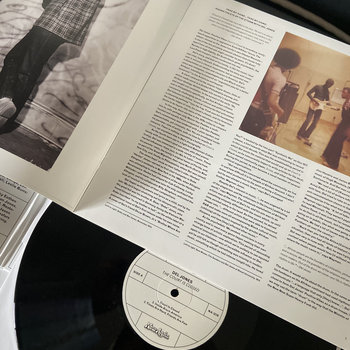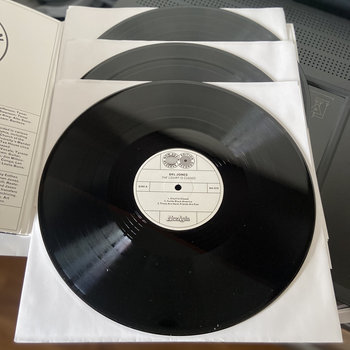 Pictured alongside the article yelling into a megaphone was the late Del Jones, a student, writer, and musician from West Philly. When asked about the university's motives behind firing Ben-Jochannon, Jones did not mince words, stating that Temple's Black students "are under siege at Temple because Temple cannot stand the truth that Dr. Ben teaches."
Jones speculated that, by firing radical Black professors like Ben-Jochannon, the university was attempting to de-fang and ultimately abolish the department altogether. "Dr. Ben has been forced out of the department after a year's appointment, which we feel is a way of beginning to eliminate the entire department," Jones said.
Already in his early 40's by that time, the 1988 protest was not Del Jones's first political action. In fact, he brought a lifetime of grassroots activism along with him when he enrolled in the university. Jones had been lending his voice to the struggle for life and dignity for Black folks in Philadelphia for decades, and he continued that fight until his death in 2006.
Del's younger brother, percussionist and record executive Wayman Jones, describes his brother as a passionate orator who spoke to the perilous condition of Black folks living in a world that is deeply anti-black: "We named him 'The War Correspondent,'" he says, "because Africans in America were at war, and Del was a documentarian of the skirmishes."
Del Jones, who grew up in West Philly with his seven brothers, reached adulthood just as the Civil Rights movement crested in the mid-1960s. Like many cities throughout the U.S., Philadelphia in the '60s was marked by protests, violent uprisings, and political organizing around the question of Black liberation. Music played an inextricable role in this revolutionary wave, as musicians created songs designed to amplify the movement's message. Black folks were not only fighting on the frontlines of electoral politics, housing, economics, and labor, the struggle played out on the cultural front as well, growing in intensity and sophistication throughout the decade. Thousands of Black students staged strikes and walkouts over the lack of Black Studies courses being offered at area colleges and high schools, and in the spring of 1969, the Black Panther Party formed its Philadelphia chapter.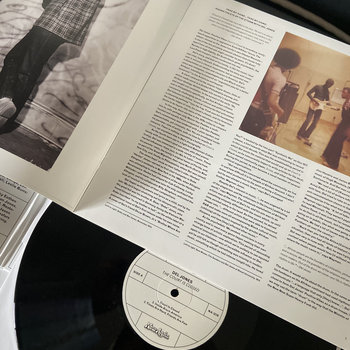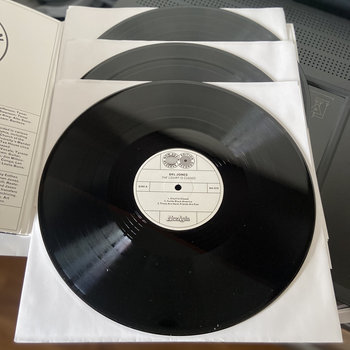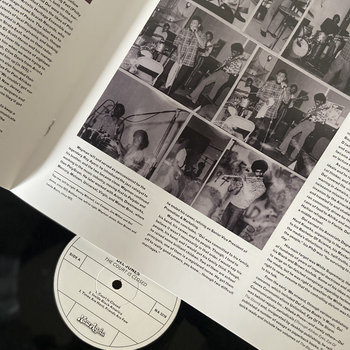 .
00:10 / 00:58
Merch for this release:
Vinyl LP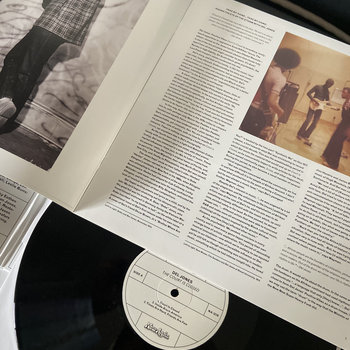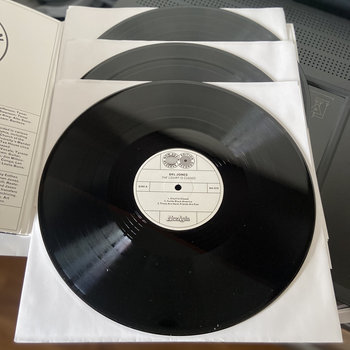 It was in the wake of this vast revolutionary mood that Del Jones formed Positive Vibes, a fiery ensemble that blended spoken-word poetry, jazz, funk, and traditional West African drumming. Mixing up these great African American musical styles with the sound and rhythms of the motherland and timely political messages, Del Jones & Positive Vibes was a band designed to imbue Black folks with a sense of deep cultural pride and a sense of self that had been ripped away under the brutal regime of chattel slavery in the U.S.
Court Is Closed is the 1973 debut album from Del Jones & Positive Vibrations. The album's funky grooves, big brass arrangements, and Jones's fiery polemics—along with its scarcity—have made it a sought-after record for collectors around the world. Arrangements were written by the Jones brothers' uncle, Herbie Jones, a respected jazz trumpeter who was a close collaborator with Duke Ellington and Billy Strayhorn. Court Is Closed was recorded at Regent Sound Studios on South Broad Street (the former home of legendary R&B label Cameo-Parkway and the future home of Gamble & Huff's Philadelphia International), with additional sessions held at Jimi Hendrix's Electric Ladyland studio in New York.
Wayman Jones remembers the sessions well, saying that the band were tight when they entered the studio after hours spent rehearsing at local cultural hubs like the African Tea Room and The Church of The Advocate in North Philly. "We rehearsed a lot because we didn't have a lot of money. In the studio, we had to get it down," he says.
Developing an extended metaphor where he brings charges against the U.S. for its centuries-old crimes against Black America, the album's opener, "Court is Closed," is a driving, political tune propelled by Jones's bold, rhyming vocal delivery. His performance on "Court is Closed" pre-figures the rhythmic rapping style that took hold in the Bronx during hip-hop's early years. "Inside Black America" begins with a dramatic horn intro before launching into a tight, triplet-based groove, the song's lyrics painting a dramatic vision of poverty, unemployment, and resilience. "Times Are Hard And Friends Are Few" ups the stakes, calling for interracial solidarity and revolutionary action. Over Benny R. Mitchell's rich, staccato bassline, Jones raps to his audience, pleading with them to stand up and unite in the fight against oppression: "Times are hard, and friends are few/ I scream in pain, brother, where are you?/ No time for jiving, there's a job to be done!"
With tunes like the gnarly psychedelic funk jam "Cold Turkey," a cautionary tale on the heroin epidemic, and the anthemic "Soul Of Black Folks," Court Is Closed offers a clear snapshot of the attitudes and aesthetic timbre of Black America during the Civil Rights and Black Power era. As can be seen in both his music and political activism, Del Jones was committed to telling the truth about his people's condition. Wayman Jones remembers Del as a mouthpiece for the revolution, using his voice and music to uplift the oppressed and challenge the oppressors, as many revolutionaries before him had done.
"His birthday was the same day as Malcolm X's birthday, and he loved that. Malcolm was one of his favorite heroes of struggle, but also people like Kwame Nkrumah, Ahmed Sékou Touré. He was always focused on the fact that music could bring forth a message."