FEATURES
Keeping the Flame Alive: The World of Deep Funk Archival Compilations
By Kevin Warwick · May 30, 2017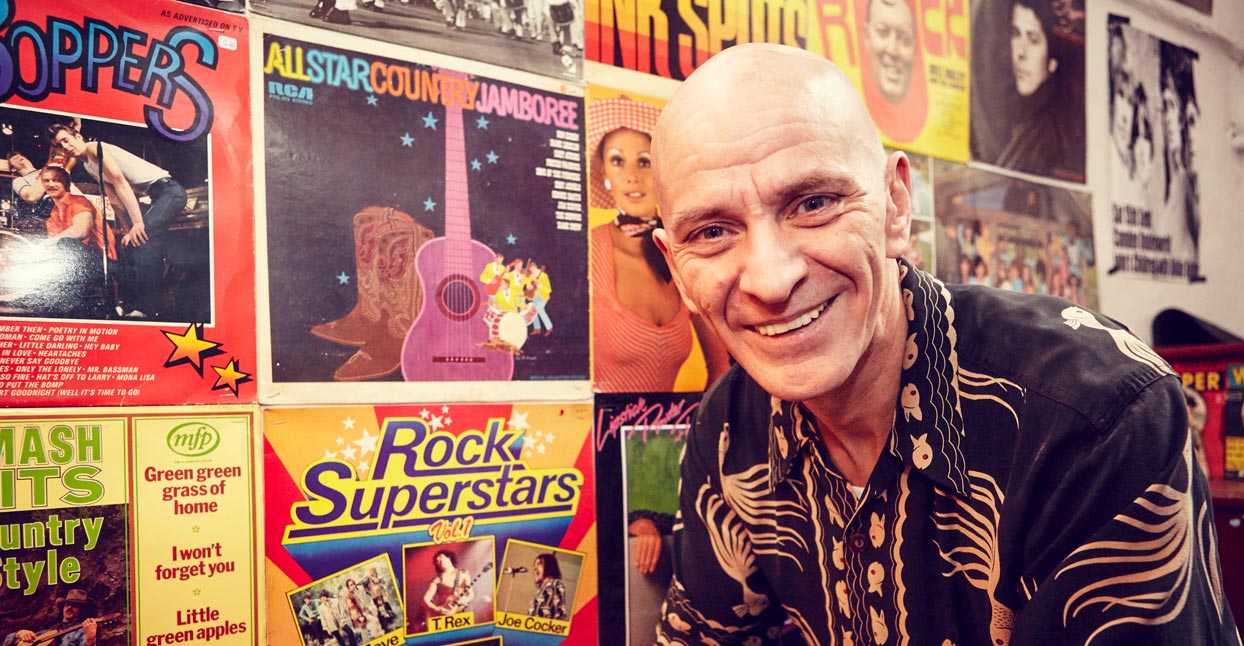 "'Deep funk' was really just a name I came up with for my club night," remembers Keb Darge, a DJ and devoted 45s collector. "The rare groove scene had played funk, but I wanted to get it across to the possible customers that we were digging much deeper than had been done in the past." Though he might today view his off-the-cuff subgenre designation as arbitrary, he remains inextricably tied to it. Not only did he begin the famed Legendary Deep Funk night in 1994, moving it to Madame Jojo's in London's Soho district a year later, but, perhaps more impressively, he kept its bizarro flame lit for 20-plus years (later with the help of DJ Snowboy).
In the same vein as England's northern soul movement of the late '60s and '70s, deep funk was forged from stacks of obscure 45s by little-known black American artists and long-gone, one-off labels (many of which were private press). Darge thought some of the nastier funk heat could be found on the flip side of a rare soul record, the side that back then wasn't being paid much mind. "Because of my time in the northern soul scene, I could tell what a genuinely rare record was and what an 'I've not seen it before, but it's not really rare' record was," he says.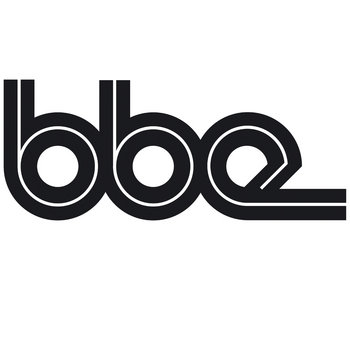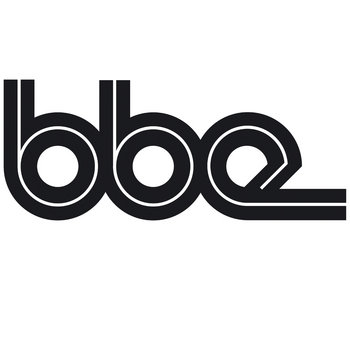 Merch for this release:
Compact Disc (CD), Vinyl LP
Whatever relic Darge spun during the Legendary Deep Funk heyday, chances were decent it represented the only living evidence of an artist or band's existence. The more cryptic the record, the more exclusive value it had (as long as the music was worth a damn). Even more likely was that those who played on the cut had zero clue it was filling a dancefloor across the Atlantic, decades after it failed to make a ripple in the States.
Last year's Keb Darge Presents the Best of Legendary Deep Funk, on the Barely Breaking Even (BBE) label, is a showcase of Darge's expertise on those rarities, and evidence of his booth prowess. Celebrating BBE's 20th anniversary, his greatest hits double-LP—with edits by aficionados Kenny Dope and Ian Wright—is seated on the dancier side of the funk aisle from the get-go. King Tutt's 1979 cut "You've Got Me Hung Up" features a twangy, stuttering bass along with sharp, glitzy horns (and plenty of bar chimes) that together urge a hard late '70s lean into disco. Other tracks like Soul Drifter's "Funky Brother" or its followup, Zebra's "Simple Song" (both later reissued by archival label Jazzman Records), are a harder style of funk, complemented by slithering guitar and raw rhythms that shove a track along rather than simply conduct it through. There's more strut than glide.
Merch for this release:
Compact Disc (CD), Vinyl LP
"When I do a compilation, I just play it through in my head as if it was a DJ set," Darge explains. "It has to flow, and like my Deep Funk nights, I finish with a few more soulful tunes. The comps also tended to be made up of whatever the current big tunes at the club were that year."
"Deep funk pulls no punches—the heavier the better," asserts Gerald "Jazzman" Short, a contemporary of Darge's and the aforementioned Jazzman Records' head honcho. "Loud pressing, syncopated drums, brash horns, fat deep bassline, nasty guitar, passionate screaming vocal, and a ton of energy slammed into two or three minutes."
Short knows how to go about unearthing deep funk gems, too—he earns a living doing it. His label has catalogued an impressive string of reissued singles and rarities collections, the latter of which in the 2000s came to resemble a hodgepodge map of funk across America. In little under a decade the imprint released Texas Funk (2002), Midwest Funk (2003), Florida Funk (2006), and Carolina Funk (2008). A few were eventually licensed for U.S. distribution to Stones Throw subsidiary Now-Again Records, which works its own angle in the rarities game, having released a jam like 2004's Cold Heat: Heavy Funk Rarities 1968-1974 Vol. 1.
The art of compiling such a collection can be precarious and time-consuming. During a 2006 lecture with DJ Benji B, Short explained that because so many deep funk artists recede back into everyday life soon after their records don't hit, they might be tedious to track down—made more difficult by the fact that there's little to nothing on the Internet to hint at their whereabouts. With its collections, Jazzman was regularly on the hook to conduct its own original research, often with the assistance of producer and collector Malcolm Catto. That consisted of repeated trips to the States, meeting with each artist individually, hearing the story behind the track, getting the OK to include it on a comp, and essentially writing a mini essay for each track.
Short contends that the research is a crucial element. Not only is it worth being respectful to the nitty-gritty details—since the history recorded is likely to act as the track's touchstone—but also to the artists themselves, who get squared away for royalties while obtaining a semblance of notoriety they never imagined possible. The model for compiling a rarities collection becomes an episodic treasure hunt in its own right, one that's easier to understand when talking to Darge and Short about their practices for digging out long-lost deep funk 45s via specialty dealers and record stores.
Both emphatically state that the first rule of thumb is to be methodical and to go through everything. Darge prefers the comfort of the specialty dealer: "Now, musty boxes tend to have hundreds of sets of fingerprints on them." He contends that while 25 years ago he might have been able to stumble upon an untouched single, today the cost of a trip to America "would far outweigh the one or two records I would most probably not find in the old dollar-each bin."
Of course, getting to the gold before the rush is key. Darge says he tended to ignore big labels because unrecognizable independents could offer him something obscure—as well as the opportunity to be the only one DJing it for a time being. "I built up a great knowledge of shit records and could flip through mountains of records quite quickly. I found this out when I took a well-known DJ mate digging once. After about 40 shelves I had one record to listen to. He had about 40 records to listen to after one shelf."
Darge calls himself "silly" for sharing the details of the spots he hit in the States, not knowing that his tastes would change and he'd eventually want to circle back for another go-round. Short, on the other hand: "I'll tell you which town I've visited and that's about it. If you're trying to get records for your collection or to sell, it makes no sense at all to reveal your sources—unless you do a source-swap deal."
His dogged approach of digging through the muck informs his research mentality. Though "boutique digging," as he calls it, can be of benefit—paying premium price for a stocked, organized store—he says he'll spend hours or days "looking through things even if they're coated in crap." He goes on, "What I don't like is a rundown store, mess everywhere, the guy hasn't a clue about what to recommend, but he still wants top Popsike dollar on everything regardless of condition. That's a drag, and happens way too often."
Jazzman's "We Dig Deeper" motto is no front. The months spent tracking down an artist to the backwoods of Florida is quite a different process than happening upon an unsigned opening act at Bush Hall in London. It takes time because it's worth the time—which Short sees through to the sequencing of a rarities collection, deep funk or otherwise. "I've spent as much as eight weeks driving home from work everyday, listening to the same album with a different sequence, until I finally decide on one I'm happy with. That's about 40 listens to the same album."
Quantic Presents the World's Rarest Funk 45s, a two-volume affair from 2006-07, may have ultimately been sequenced by musician and producer Will Holland, aka Quantic, but its compilation and liner-note color booklets were all Short and Catto. The records were worth the effort. With its crunchy yet debonair guitar, in-the-pocket bass, and wilding out Hammond organ, "Hot Funky and Sweaty" by the Soul Lifters represents a quintessential deep funk deep cut, while Vern Blair Debate's hypnotic "Ooh Ah Ee" breezes along thanks to a whirling guitar riff and pirouetting bass line pushed low in the mix. Both tracks are mostly chill instrumentals that sound like products of impromptu, serendipitous jam sessions, but Gene Anderson's awesome two-minute "The Loneliest One" screeches with a raving James Brown-like despair. Though remastered from their original master tapes, the singles have grind and grit to their sound, no doubt caked on from decades out in the wild.
Jazzman and BBE are two of the more prominent archival imprints to rep deep funk specifically in their rarities collections, but they are far from the only scuttling through funk's brittle back catalogue. Another that cannot be overlooked is the prolific Chicago-based Numero Group, which deserves a strong nod for growing more adventurous with each "various artists" release. Having long trumpeted their Eccentric Soul series, using it as a foundation off which to experiment, the label—just earlier this year having joined Bandcamp—has released the blessed Good God! Born Again Funk, the too-suave Purple Snow: Forecasting the Minneapolis Sound, and Ultra High Frequencies: The Chicago Party, a comp that summons the hypercolored glitz and futuristic glam of the 1982 Saturday night dance-party TV show. Each is impeccably researched and packaged with flair, resembling an art project that's been composed to reconstruct an era of funk rather than just an era of funk tracks. Perhaps not deep funk by its narrow definition, each collection accomplishes what Short believes to be the genre's ultimate purpose: "It sends shivers down your spine and makes your body move."
—Kevin Warwick