FEATURES
Listen to the Death by Audio Live Compilation in Full
By J. Edward Keyes · August 04, 2016
Independent show spaces open and close across the country almost every month, but the shuttering of the Brooklyn venue Death by Audio in 2014 was a particularly painful sting. This is largely because the venue didn't lose its lease to luxury condos or corporate chain stores, but to VICE, a publication that had, on its surface, long attempted to align itself with counterculture and the underground. A film about the venue's final days, Goodnight Brooklyn, depicts VICE as tyrants and mercenaries, consistently making the venue uninhabitable in order to drive the founders out before the agreed-upon end date. The whole situation felt bitterly ironic: a large corporation that prided itself on a sense of cool actively working to unseat a venue that was, to many, the epitome of punk counterculture.
Two years later, the venue's legacy still looms large. The triple-LP compilation Start Your Own Fucking Show Space, which we're premiering today in full, collects notable performances from the venue's final days, and comes packaged in a gatefold sleeve that unfolds to replicate Death by Audio's interior, right down to the custom murals by local artists on the stage and walls. (The center panel is a picture of the stage, the left panel is the left wall, and the right panel is the right wall; if you raise the sleeve to your head, it feels like you're standing in the space.)
For anyone who never got to see a show there, the album's 25 songs showcase what made Death by Audio so special—it was a venue run with honesty and integrity, dedicated to giving bands who existed on the margins a place to share their music. We chatted with Matt Conboy, and Oliver Ackermann, who founded the venue, Edan Wilber, who ran and booked the venue, and Cyrus Lubin, who runs Famous Class, the label releasing the compilation, about its legacy and history. It became clear over the course of our conversation that all of them were allergic to the idea of hagiography. They were glad Death by Audio holds a place in the hearts of many New Yorkers, but they were adamant that its closing was just a starting point. What matters isn't what Death by Audio did—what matters is that anyone can do the same thing, in any city, at any time.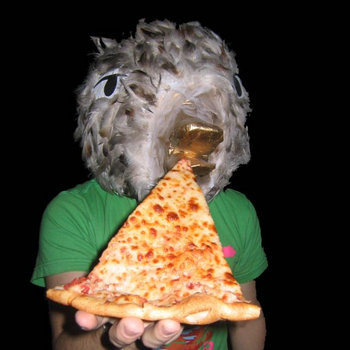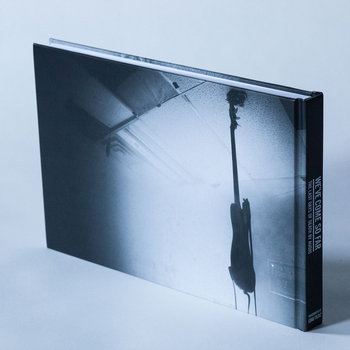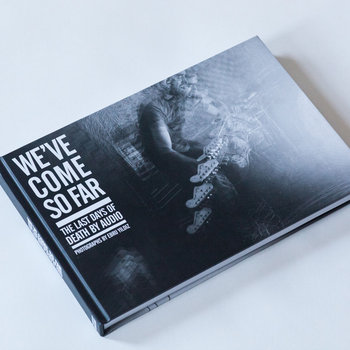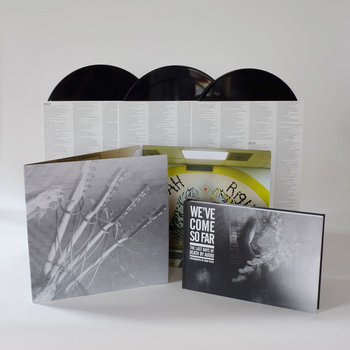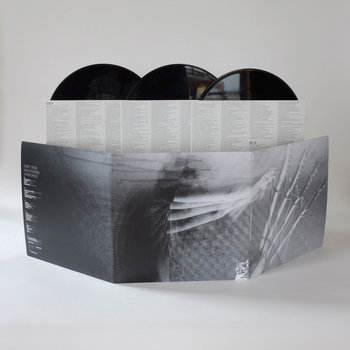 .
00:10 / 00:58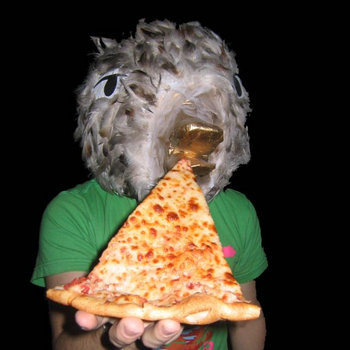 Merch for this release:
Vinyl, Vinyl LP,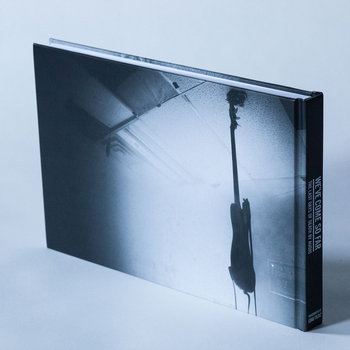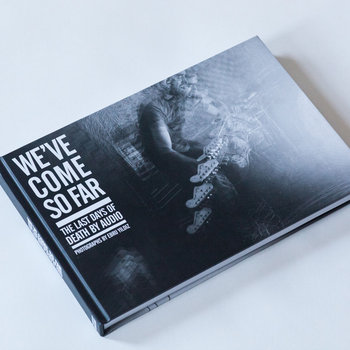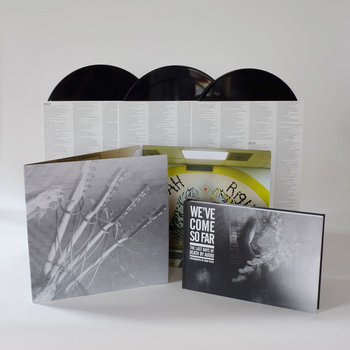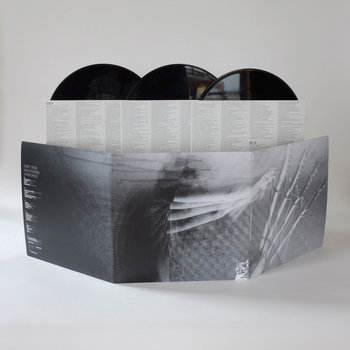 Oliver Ackermann: It started out as just a big, empty, dirty-ass warehouse. We had bands playing there pretty much from day one, just to get money together, because we dropped every single penny we had to get the space. We had a roof where we had people play. Eventually, we started building walls and things like that, and the goal was to be throwing parties.
Matt Conboy: When we first started out, there was this back space where a lot of people [associated with the venue] lived, which Oliver built before I moved in. We had about four or five shows back there.
Ackermann: The fifth or sixth show we had was during CMJ, and it was written up by, like, The New York Times as, 'The show to go to on Saturday!' The lineup was A Place to Bury Strangers, Dirty on Purpose, and another band that I can't remember. Something like 400 people showed up to the show, and the space could only hold like 100 people. I remember some dude tapped me on the shoulder while I was waiting for the bathroom, not knowing who I was, and said, 'You don't have to wait in the bathroom line, you can just go in the hallway!' I was like 'Dude, this is my house!' That kind of ended that—the landlords were like, 'That's it, no shows.' Eventually, we started doing shows in the front space.
Conboy: The first show we had in what eventually became the venue was because [New York booker] Todd P had a show that was scheduled to be at another venue, but it got cancelled. I knew him through some mutual friends, and I was hanging out with him and said, 'Hey, I've got this space now,' and he said, 'That's funny, I've got this venue that just cancelled.' It ended up being a seven-band noise show, and like 500 to 600 people showed up. But the shows were really sporadic for the first six months or so, because there was a bit of a disagreement about what the space was going to be used for. The first shows were really barebones. It was a slow evolution. Edan worked the door at our first show. Probably after the first year of us having a venue, he started booking his own shows at various venues. So he'd say to us, 'I've got a bill, can I host it at your place?' That started happening more and more. Around 2009 or 2010 Jason, the guy I started the venue with, wanted to move out, so Edan moved in and ran the venue.
Edan Wilber: I was kind of lost in New York for a while. I had a 9-to-5 desk job doing stuff that I didn't really care about, but every night I was going to shows after I got off work. When DBA came about, I was working for Todd P, and I ended up working the door at their first show. I started booking shows just because people would say, 'You know everybody!' It just went from there. Eventually, I got laid off from my day job, which was kind of like a get-out-of-jail free card, because then I had unemployment for six months. In that time, I was able to ramp up my booking, so it went from being one show a week to three, four and five shows a week. Within that next year, the person who was a partner in the space decided that he was 35 and didn't want to live in a punk house anymore, so he left, and I took over the calendar completely. I just started ramping it up.
Cyrus Lubin: All of the shows that ever happened at Death by Audio are listed on the inner sleeves of the triple-LP. So for 2007, that list is about 5 inches long. The list of shows for 2008 is maybe 15 inches. Then, the list for 2009 is, like, 2 feet. That's when Edan moved in, and suddenly there was a show every night.
Wilber: Musically, if something sounded interesting to me, or if there was something I didn't understand about it, that's what drew me in. It helped if the people were nice, too. I didn't want to deal with any assholes. If it was a band I'd never heard of, and I got an email from someone saying that they were the band's manager, I was like 'Nah. You can tell the band to contact me.' Because usually if someone says they're the band's manager, it means they're going to music business school, and their friends go to that school with them, and they have a band.
I also tended toward touring bands a lot, because I know how hard it can be to get a show when you're on tour. I had a big list of local bands, too, which I still have. I kept everyone on file, with their genre and their contact info, so that when I did get a touring band, I could go through my list and say 'Oh, this band will be great to open, and I've been meaning to get them in here.' There were shows that weren't super successful, but the bands met some of their best friends through them. That was the big thing with me —curation. I wanted to make sure bands sounded like other bands. Instead of it being like, 'I'm a manager, and this is a smaller band I also manage, and they have to open the show, even though they don't fit with the bigger band at all.'
Ackermann: The first sign that the venue was in trouble was when we heard from the landlords. They were like, 'Your lease is up in six months.' And we'd been at the space for nine years. We kind of didn't even realize it—the years go by, and the space becomes an extension of your personality. We got comfortable.
Conboy: It wasn't even super clear at first that VICE was moving in. At first we just though, 'Oh, maybe VICE are gonna be our neighbors.'
Wilber: We had heard weird news reports about VICE getting more office space, and they mentioned our address. But our building was so big, and there were so many vacant spots, and since we hadn't heard anything, we assumed it was smooth sailing. We assumed that they were gonna do their thing, and we were gonna do our thing—it seemed like a pretty good symbiotic relationship, especially since they had written about us.
Conboy: I was like, 'Oh fuck yeah! VICE are gonna be our neighbors! They won't complain about the noise—they'll probably try to promote us!' I was very wrong.
Lubin: At first I thought 'Oh, this is great! Imagine if it was Banana Republic? They would be such assholes! VICE is gonna be chill!' I mean, Matt, Edan, and I, when we made the flexi-book of live Death by Audio performances, we went to the VICE office for an interview about Death by Audio and the flexi-book. The piece was like, 'This is the best DIY venue.' That was just two years earlier.
Wilber: I was out at the beach trying to relax, and I got a phone call from Matt, and it was a conference call with he and Ollie and I, and he was telling me the hammer was coming down and there was nothing we could do. We had our lease until the end of November, but VICE was saying, 'We need you out before that.' They wanted us out that day, basically. We were like, 'Fuck no. I have business relationships, I have shows booked. I can't just walk away.'
Ackermann: Even if VICE had said, 'Oh shit, we have to take this over,' they could have been cool about it. They could have said, 'We feel so bad, why don't we help you guys out?' None of that happened. Instead, they were saying they were going to shut us down, or they were going to call the fire department. They were torturing us by having tons of dust and rubble all over the place that we had to deal with. There were floods, there was black goo pouring down the walls. They were drilling holes and sweeping. At one point this giant metal post fell down on someone's bed.
Wilber: There were multiple times water flooded in from the upstairs because someone would tell a worker, 'Oh yeah, you can go ahead and cut that pipe, there's no water running through it.' The second time it happened, a dude backed a scissor lift into a sprinkler head, and they just let it flow for a half hour because they didn't know what to do.
Ackermann: They made us cover up some of the art, because they said it was offensive to VICE.
Wilber: They had a guy paint over the mural that said, 'Fuck You Shane [Smith, VICE founder]' Whatever, dude. When you're furious about somebody fucking your shit up, you're gonna have a little dissent. One day this this super douchey guy came through and said 'That's it, you're out. We're kicking you out tomorrow, the building inspector is going to come.' We found out later on that guy was just a friend of Shane's. He wasn't even part of the construction crew.
Conboy: It wasn't until July or August that we knew that, for real, we had to be gone. I was pretty quick to say, 'Let's do some crazy shit before we're gone.' Edan and I were both like, 'Fuck it. We have this opportunity to make some awesome shit happen before it's over.'
Wilber: My first thought was, 'Let's figure out a final day.' So we came to an agreement with our landlord that we'd leave the week before the end of November. We planned the final show to land on Oliver's birthday. We asked everyone who had even been a friend of the space if they wanted to play—bands who came up through us. And I'd say 90% of the people we reached out to said 'Yes.' We joked about trying to get Hot Snakes, and they actually wrote us back and said 'We don't know who you guys are, but all of our friends are telling us we need to play this show.' It turned out one of their members was going to be gone the entire month, so it didn't work out. But they got back to us to us to say, 'Thank you for asking.'
Lubin: The title of the compilation, Start Your Own Fucking Show Space, comes from a T-Shirt Edan wore on the final night—he wrote 'Start Your Own Fucking Show Space' on his shirt. Everyone had been coming up to him and saying, 'This is so horrible, I'm so sad,' but he said, 'Anyone can go and start a new space.' We desperately need more places like Silent Barn and Shea Stadium—awesome places that are letting smaller bands find a home.
Wilber: The reason I made that shirt is that when one of my favorite bands, Double Dagger, played their final show in Baltimore, [singer] Nolan [Strals] made a shirt that said 'Start your own fucking band.' I just thought that was a great sentiment.
Lubin: When it came time to reach out to all of these bands to see if they wanted to be included on the compilation, all of them had their first NY show at DBA. I was talking to Chris form Metz, and he was saying that this was the place they played when they didn't have opportunities anywhere else in New York. Edan just loved that band and brought them in and didn't give a shit if not a lot of people were there. If you listen to the comp, Ty Segall, right before he plays, says that when he started playing at Death by Audio, there were 75 people there. He was just someone Edan liked.
Conboy: You need a place for the next Velvet Underground to perform, so all of the musicians of the next generation can see then, copy them, and make popular music.
Ackermann: There needs to be a spot for kids who don't have good parents, or good influences on them, for those people to be able to express themselves any way they want to. I think a lot of the avenues people have to express themselves, they either go bowling or go to a bar to drink beer. That's maybe not the best application for everybody. It's important to grow a culture outside things that are considered 'popular.' And maybe it only fits within what 5% of the people would like. But if you would take the time to listen to these bands, it could change your life.
Lubin: DBA for me was a place I would go to and see a show even if I had no idea who was playing. I would go and hear a band that I loved and end up buying their record.
Conboy: If people want to do this for themselves, the main thing is to be fearless, be friendly, and don't ask for permission. The hardest part is getting the ball rolling.
Wilber: People who want to start a space themselves should remember to stay true to what they love. It's not gonna work if you're booking stuff you don't care about. I feel like half the time I go to a venue, it sounds bad, and if you look over at the sound guy, he doesn't give a shit about what's going on. I was the sound guy and the booker at DBA, so I didn't book shit if I didn't want to see it. You've got to keep up a love for it. And be fair. Be absolutely clear about everything. Be honest in your dealings with bands.
Lubin: Edan didn't give bands a guarantee [a set amount of money for playing —ed.], ever. When the bands got paid, they saw how many people came, what every band made, what your band made. He was 100% transparent and honest with the bands, and everyone trusted him because of that. 
Ackermann: If you want to start a venue, do it because you want to have a space for artists to do cool things. If you want to start a venue because you want to make as much money as you can, you're in the wrong business. Those two things don't go hand in hand. One might be a byproduct of the other, but that shouldn't be the goal of a great space. Follow your heart and your dreams. Trust yourself. What you think is a cool idea, other people probably thing is a cool idea, too. Be proactive.
Wilber: Death by Audio, when it started, we were in the middle of nowhere. We were deep in a warehouse zone, and nobody would ever bother you, and people were happy that you were out of their way. We talked about trying to do a new DBA, but it was like, 'Where are we gonna go?' Any place we looked, we would be encroaching on these other cultures, and the last thing we want to do is help gentrify a place. That was the thing with DBA: it wasn't displacing anyone. It was an empty warehouse in a place nobody wanted to be. Unfortunately, we helped make it desirable, but that was never our intention. But if you look at the situation now, gentrification is what real estate people want. They try to exploit any little thing. You can't just do what you want and keep it your own—there's always going to be someone watching, trying to make it theirs.
Conboy: I don't want to get weird or anything, but I don't feel like we need a legacy, because I don't think it's over. We've lost our space, but our community is all still here.
Ackermann: A space like that can hopefully be an inspiration, and show that anybody can do it. I don't think people realize that—that you can do anything you want to do. If you want to be a photographer, start taking pictures. So if we can be another brick in the wall of, 'Do something creative and positive,' then that's great.
Wilber: We've had four screenings of the movie in Texas so far, and the way people respond, it brings up in them this feeling that they haven't felt in a while. I think that's beautiful—to be able to know the idea of DBA, and to be able to interpret it as your own. We had a showing in Dallas, and a lot of people came up to me and told me they'd just lost a DIY space in Denton, and everyone was saying, 'To see this and to know that it was the same somewhere else really affected me.' They had their DBA, and we had ours. DBA is this idea of freedom—musical freedom, freedom to do what you want as long as no one gets hurt. Keeping true to yourself, keeping consistent in what you want to hear in music.
I'm very happy about the movie, the photo book, the record—I could not be more proud to see what's come out of this. But when we were originally closing, all I ever wanted was for people who had been there to know what it was, and to remember the times they had there. Anything beyond that was just extra nice. For me, if you came to Death by Audio, and you had a good time and you remember it as such, that's enough. It's about the proliferation of the art, the community, and the ideals we tried to set forth, which were basically: Have a good time, don't hurt anybody, and maybe we'll be able to do this again tomorrow.
—J. Edward Keyes