FEATURES
Dear Nora Returns to "Mountain Rock"
By Mo Troper · January 20, 2017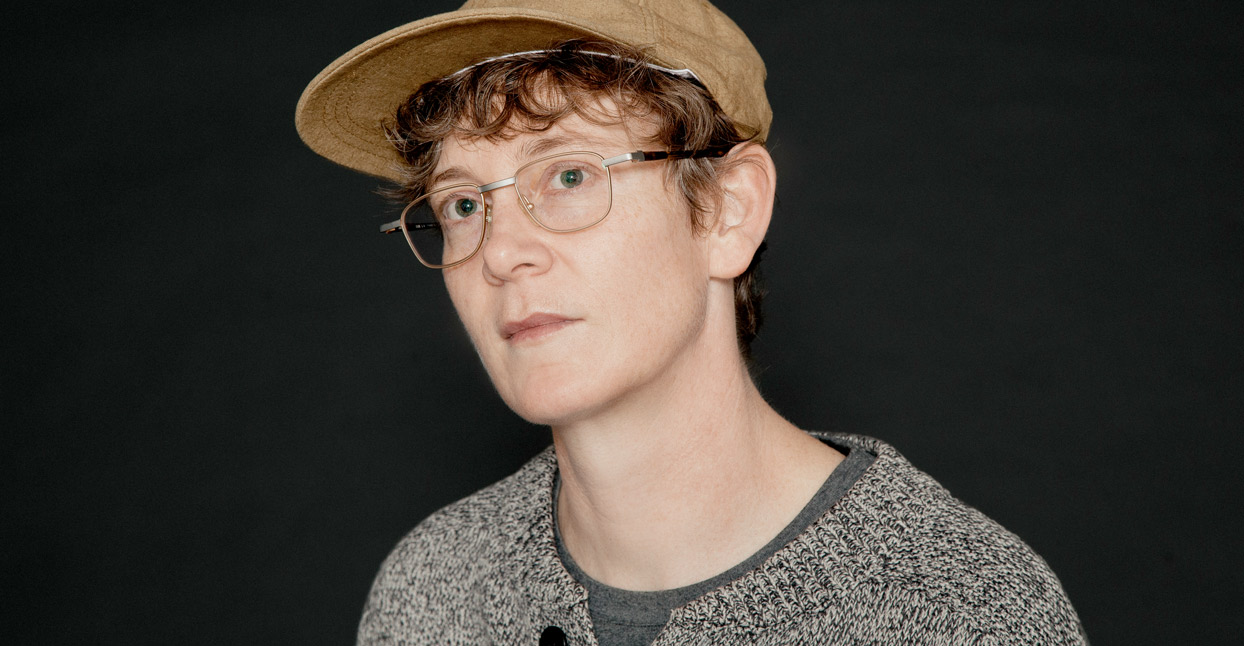 In the liner notes for the reissue of her indie-pop masterpiece Mountain Rock, Dear Nora's Katy Davidson writes that she set out to make an album about "bliss and terror." And, indeed, Mountain Rock is an album that constantly oscillates between extremes. Starry-eyed lo-fi anthem "Give Me Some Of Yr Love" stops on a dime, seamlessly transitioning into the terrifying, atonal "West Nile!!"; the gorgeous pop morsel "People Don't You Know" gives way to the melancholia of "Suicide Song." Closer "Love Song For My Friends" starts off homesick and sadly strummed, before spontaneously erupting into a sloppy, front porch sing-along. Ultimately, Mountain Rock's dizzying nature is what makes it feel so human. In its songs, elation and heartbreak are two sides of the same dirty penny.
In 2008, Davidson moved back to her "honorary hometown" of Portland, OR after living in California for seven years, and disbanded Dear Nora. She's been recording and performing under the name Key Losers since 2009. But lately, there's been renewed interest in the project, due in part to praise from leading indie acts like Joyce Manor and Girlpool (who like Dear Nora so much that they named a song on their debut after them).
Chicago's Orindal Records have recently reissued Mountain Rock, and Davidson is supporting the record's first ever vinyl release by embarking on a short, west-coast tour with Dear Nora—her first with the project in nearly a decade. We had the opportunity to speak with Davidson about Mountain Rock, her thoughts on returning to the band after all this time, and more.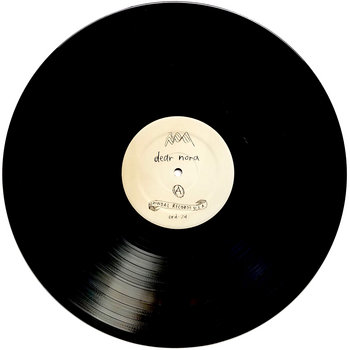 .
00:10 / 00:58
Merch for this release:
Vinyl LP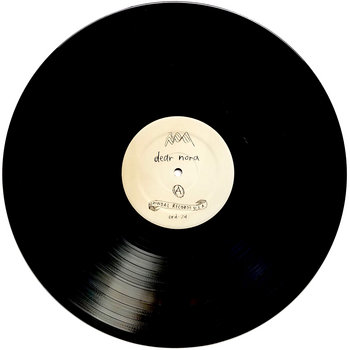 When did you start playing music and writing songs?
I taught myself to play guitar in high school in Arizona before I moved up to Portland. I was enamored by the idea of writing songs back then, but never did. When I was in college in the mid-to-late '90s, I was super inspired by a group of friends of mine who were writing songs, and so it just started naturally.
Who were some of your big influences at that time?
I can say for sure that I was still very into Liz Phair. I listened to her all through high school and into my college years. I absolutely loved her music, and still do. I definitely loved a lot of stuff that you could call "indie pop." I loved Guided By Voices back then, and I still love their songs. I was also influenced by some straight-up contemporary music at the time, like the Fugees album that came out around then—that was really exciting and inspiring.
A lot of Dear Nora songs are really short. On Mountain Rock, specifically, it seems like you wrote all of these little fragments that create a larger narrative. Would you say that's true?
It was never really intentional. I was never like, 'I'm going to write short songs.' I was mainly operating from a place of instinct. And I guess I've always just written short songs, and I don't really know why. I did grow up on pop music, but I wasn't even writing three-minute songs—maybe two-minute songs. I think when I was recording Mountain Rock, I did have an idea in the back of my mind that these songs would work really well together as one big piece. That's kind of how I hear it now, and I'm happy that it's like that. I think it works really well. You can't say, 'Put on the single from Mountain Rock,' and it's not really about that. Beyond that album, some of my songs got longer, and I think that was me intentionally challenging myself, like: 'Why is the standard song length three minutes? Why aren't my songs three minutes? Let's try that out and see what happens.'
I also think that with Mountain Rock, I was impatient. It had never occurred to me to write an intro, then take my time on a verse, then take my time with a chorus, and then repeat everything. In that way, Mountain Rock is kind of just like looking at my sketchbook. Like, 'Here's the idea,' and there it is.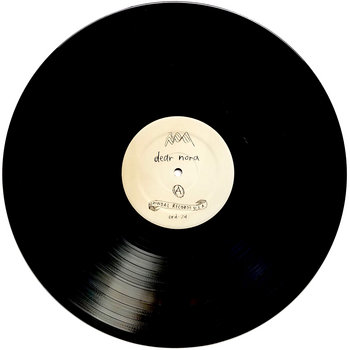 .
00:10 / 00:58
Merch for this release:
Vinyl LP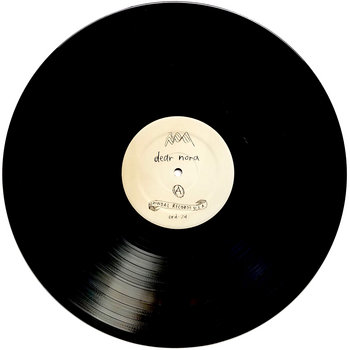 Do you feel like you could explain what Mountain Rock is about?
I think I was starting to try to convey really extreme emotions through music. Specifically what comes to mind are feelings of bliss and awe, and then the dark side of that extreme is horror and terror. From a personal angle, I listen back to Mountain Rock and [realize that a lot of those songs] are about a very specific breakup. But what I like about it, and what shows that I was growing up, or getting more interesting in my songwriting, is that they don't just read that way. A breakup song isn't just about a breakup—there's a lot of different things going on, and a lot of exploration into what it means to begin something and what it means to end something, and how those things cross over, and you can't tell one from the other. It's about exploring transitional moments like those, and so much beauty comes from transition. The perfect symbol[s] in nature [are] dawn and dusk. Those are moments that are sort of hard to explain by humans, and they're the times of day when you feel a connection to the cosmos. I think I was just really experiencing a lot of that [when I was making Mountain Rock], spending a lot of time in beautiful natural settings and appreciating them in a deep, deep way.
There's a really intimate quality to your recordings, and I think one of the things people love about Dear Nora is that those records seem so small and private. Starting out, did you ever have any big ambitions for the project, or is it safe to assume that you were mainly recording songs for you and your friends?
Absolutely, yeah. I learned that people were touring later and got excited and interested in that. I guess it's hard to say this with 100% purity, but I'm pretty much writing for myself and my small, close-knit group of friends at all times. I'm not writing with this greater audience in mind.
Do you feel like you're able to create that sense of intimacy live, even when you're performing in front of people you don't know?
Yes, and I never knew why or how I could. Sort of like the songwriting, it's just a beautiful mystery. I don't know why I can do that or why I can write songs.
Why did you abandon the name 'Dear Nora'?
I think I hit a wall of some sort. It wasn't anything real, it was just very mental. I was examining my relationship with recording, and playing music live and touring. It's worth pointing out that my rent in California was way more than it was in Portland, so there were some financial pressures. It wasn't locking in, and I stopped doing Dear Nora. It wasn't treating me the way that I needed it to, and so it felt good to make that break. I guess [a shorter way to describe it] is that I needed a reset button, and even though it was just a name, that name was very symbolic to me, personally. So ending that let me press reset, and say: 'So what if that's a band name people know? So what if I might lose that? This needs to feel good to me, and that's it.' And something was not right for me.
What is your main motivation behind returning to the project?
A lot to things happened at once. I got encouragement from a few different sources to re-explore the idea, and after awhile, I was just like, 'Why not? I don't feel troubled by this concept anymore at all.' I think I finally got to a place that was like, 'if this is the band name everyone knows, then what's so wrong with using it to get our songs to as many people as possible?' I think that was troubling for me in a really weird way for awhile. I think a lot of it comes from gratitude, and it took me a really long time to have a really pure experience with gratitude, and I had to grow up and mature a little bit to get to that place. But I think revisiting Dear Nora is an expression of gratitude. Like, 'thank you, I can't believe you know these songs and know this band, let's celebrate this!'
I see Dear Nora being compared to a lot of newer bands. Do you think there's some extra hype right now because of that?
I guess so. I'm the last person to ask. I feel kind of removed from that. I definitely have an awareness—like, I was really flattered when Girlpool named a song "Dear Nora," so it's not like I'm completely tuned out. But I do feel a little bit in the dark. To be totally clear about this tour we're about to embark on—I do imagine people will come to the shows, but I don't really know what to expect. I'm honestly planning for some shows to be well-attended, but I'm also planning to play to some places where people have never heard of us, and I personally think that's a healthy way to approach it. I'm honestly, truly flattered and surprised when people have heard of Dear Nora's music. It's pretty amazing, and I feel immense gratitude. The best example of me being surprised is—sometimes I will look up Dear Nora songs on YouTube to re-learn the chords and stuff, and I found the song "You Are 26" and it had an insane amount of views—at least, insane in my opinion. And I was just like, 'What on earth?' I personally couldn't believe it. I do feel like the internet is completely awful and horrible, but also truly amazing, and it's done wonders for getting the word out about my little band.
Do you intend to record another album as Dear Nora, or is this reunion solely for the Mountain Rock rerelease?
That's a great question that I haven't fully answered yet, but I have at least 20 unrecorded songs. So you never know what 2017 will hold. Let's say that the chances are strong.
—Morgan Troper