FEATURES
Deantoni Parks: Musicians Are Athletes, Too
By Blake Gillespie · December 20, 2016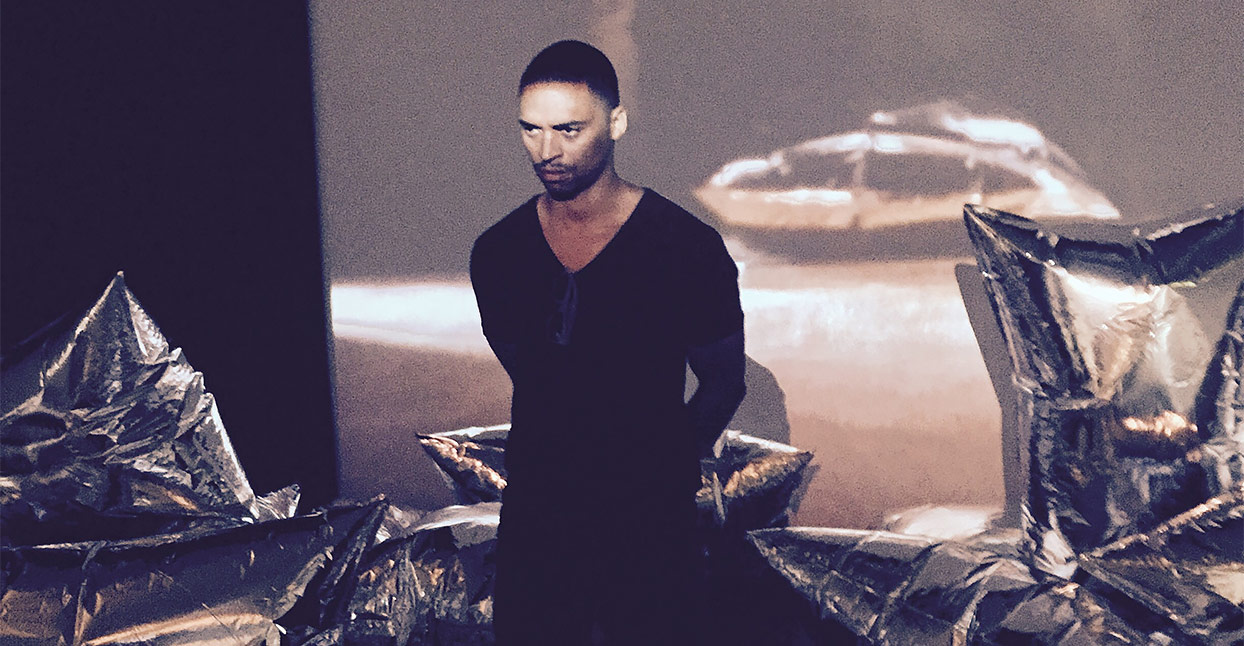 The list of athletes who have tried their hand in music, whether as serious musicians or novelty acts, is long. Shaquille O'Neal, Bernie Williams, Bronson Arroyo, the '85 Chicago Bears—all of them have dabbled in song to varying success. But when it comes to musicians forging side-careers as athletes, the list is considerably shorter (Master P's stint in the Charlotte Hornets notwithstanding). Percussionist Deantoni Parks is hoping to change that.
"I'd like to see companies start looking at musicians as athletes as well," Parks says. He's speaking from Seattle, preparing to depart for a string of West Coast dates with alt-rapper Busdriver. Parks is a drummer by trade, and no stranger to revolutionary thinking. His debut album, Technoself, bucked genre convention by foregoing overdubs and loops. Instead, Parks' physicality and precision as a drummer, honed through his career of collaborations with other world-class musicians like John Cale and Sade, are front and center. The result was a spastic mind-meld of bebop and live sampling, delivered at a revved-up pace—one man, two machines, minimal studio trickery.
"All of it is a challenge," Parks says. "I was looking for a new way of composing to get a radically new result." He calls his approach the "Technoself" method, a deliberate, carefully-crafted approach to electronic music that rewrites amen breaks in real time. Recorded entirely live, the rhythmic patterns of electronic music feel richer and more organic. Parks' sample cache on Technoself moved beyond the standard library of well-loved funk and soul samples and into work by the Grateful Dead, Black Sabbath, Eminem, James Taylor, and Phish.
For his follow-up project, Deanthoven, Parks folds Beethoven into his technoself, to fascinating effect. The first single, "Magdalena" slows a disco beat to a sludgy crawl. Beethoven's strings flutter around fat synth sounds; it feels a little like trap-rap without adhering to that style's conventions. It's equally recognizable and discomforting.
"I want to upset culture," Parks says. "There's a big stone that I'm trying to push over."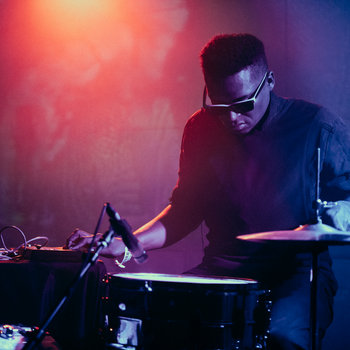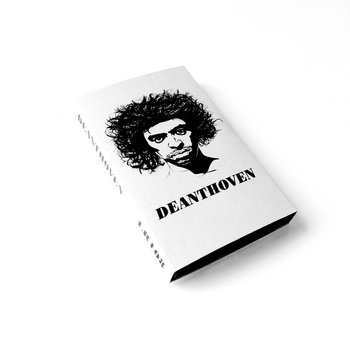 .
00:10 / 00:58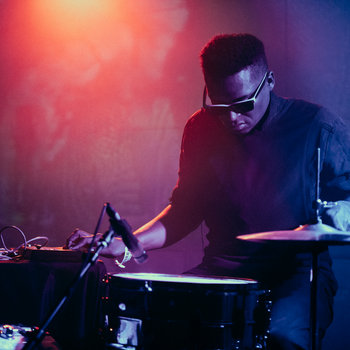 Merch for this release:
Cassette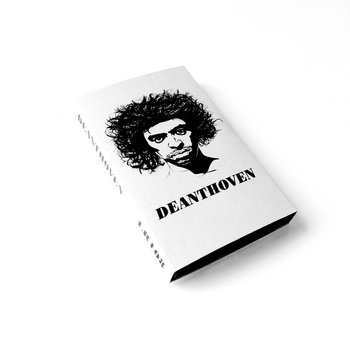 Music is a Sport, a nonprofit Parks founded in 2010, is yet another way of pushing that stone. He started fundraising for the project in earnest in 2016, directing the proceeds of his album, WALLY, to the cause. While it is officially registered as a 501(c)(3), the organization exists solely on Bandcamp. The nonprofit's goal is to treat musicianship—from training and lessons, to performance and gear/attire—with the same advanced metrics and technology applied to sports. The underlying idea is that the world's best musicians train with the same intensity as athletes, so they should be given the same sponsorship opportunities. Parks wants to provide musicians with the techniques and resources to achieve Olympian perfection with their music. The foundation of the program will be a full curriculum, written by Parks. Some day, it may also include a high performance clothing line—Under Armor for musicians.
Parks isn't the only musician to notice to commonalities between music and athletics. In an email, producer Sporting Life said he got into exercise after he started making tracks. He realized the same habits that make someone good at sports apply to being a skilled musician. "Practice, patience, repetition, energy, hustle, hydration," he says. "If you train harder, you'll be better."
Terra Lopez of the band Rituals of Mine (fka Sister Crayon) doesn't allow "cheat days" when she's training for tour—she says she'll feel it on stage, and it limits her performance. It's a setback that would run counter to her goal of giving her fans the best possible show. "Our set is so physical," she says. "I only know how to sing with my whole body."
It's a mentality that carried over from Lopez's days playing varsity basketball in high school; her strict practice regimen grew to become a daily habit. "Working out has been in my daily routine and consciousness since I was a kid," she says, "So it naturally translated when it came to doing music and performing."
Parks thinks the perception of music as a sport will, "help the public form better opinions about what musicians and athletes are."
"We're trying to usher in a whole new way of thinking," he says. "That's what's difficult about it."
That's one of the reasons why it's taken Parks so long to officially launch Music Is A Sport; he's been lobbying for the idea since 2004. He's sought the counsel of Nike CEO Mark Parker, pitched it to various sports apparel companies, and even made a video ad to show to Spike Lee. But not even the notoriously boundary-pushing Lee, known for his love of both sports and music, picked it up. It was a development Parks finds curious—that the innovation synonymous with names like Nike or Spike Lee aren't as adventurous and forward-thinking as he expected.
"I thought they would be into it, because of the capital they have access to," he says. "But creativity is not something that's tallied by a firm. This is why Nike doesn't know that music is a sport. They're like bankers; they just want to know if the market is bigger." As a result, large corporations tend to opt for safer, one-off partnerships with musicians—like Nike's "Original Run" exercise mixes designed, of which LCD Soundsystem's 45:33 is perhaps the best-known. (Other contributors to that series included Aesop Rock, De La Soul, A-Trak and The Crystal Method.)
But the "Original Run" series wasn't a true partnership, just a blip of brand synergy. (Ironically, Nike once featured Parks in a commercial titled "Just Play" that shows his foot playing the bas drum with the brand's swoosh across his toes.)
Lopez thinks thinks people would be surprised to learn how many musicians are also boxers, runners and basketball players. When Rituals of Mine was still known as Sister Crayon, they toured with Built To Spill, whose Doug Martsch is well known in the indie rock world as a basketball fanatic. "It feels so natural, to be honest," she says. "I've always put music and sports together. I come to the stage every night with the same game face I had every time I stepped on the basketball court. It's literally the same for me."
When Michael Jordan revealed his now-legendary partnership with Nike in the mid '80s, he wanted to expand the reach of the brand beyond the conventional athlete. In the early '00s, Nike introduced partnerships with musicians, the least likely of which was smooth jazz saxophonist Mike Phillips. In 2002, Phillips sported Jordan gear and a Jumpman emblem on his sax while performing the "Star-Spangled Banner" at a NASCAR race. And while this scans as support, it's also a kind of sidelining. Musicians are presented as ancillary marketing help to athletes—granters of cultural capital, rather than true kindred spirits. When Parks met with Nike and Lee, he referred to himself as the Muhammad Ali of drumming, but it didn't help bridge the gap.
"I want artists to feel like, 'Wow, companies are thinking about me and they understand what I do,'" he says. "It's been very helpful to the athletic community. Without athletic apparel manufacturers and shoe companies, things would be different, [the quality of] athletics has jumped in large part because of companies that make things for them."
.
00:10 / 00:58
Parks, for his part, has stopped reaching out to brands. Instead, he's focused on building a curriculum for Music Is A Sport. He maintains part-time work as an instructor at Berklee College of Music, Stanford Jazz Workshop, and The Drummer's Collective NYC. He's pitched his curriculum to Berklee, Stanford, and the University of Southern California. So far, no one's taken him up on it, but that's no matter. Parks has been turned down before. He'll just keep doing what he's doing—even if he has to do it alone.
—Blake Gillespie