FEATURES
Dead Vibrations Explore the Darker Side of Swedish Shoegaze
By Hilary Hughes · August 01, 2016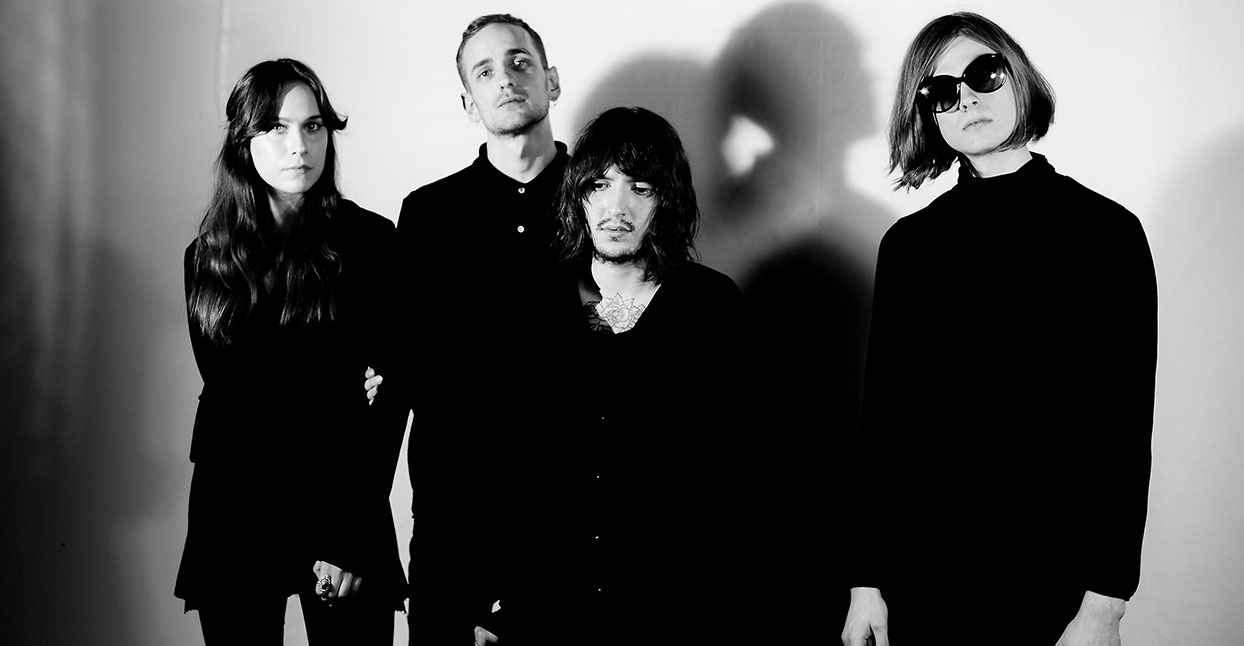 Stockholm's Södermalm, often shortened to "Söder," which is Swedish for "south," is a neighborhood that was home to famous Swedes (Greta Garbo spent her childhood there), and famous fictional Swedes (Mikael Blomkvist, the journalist searching for sinister answers in The Girl with the Dragon Tattoo). But it's also prime real estate for up-and-coming Swedes looking to settle into the shadowy recesses of the Scandinavian capital. It is here, in a practice space housed in a former erotic theater, that Dead Vibrations make their home.
Deciding on the neighborhood was easy: Södermalm was the backdrop to some of their biggest moments as a band. "That's where you'll probably find us, listening to '80s hits and drinking cheap beer," says bassist Elmer Hallsby. The spot where they signed to Echo Drug Recordings, the New York and Virginia Beach-based label specializing in shoegaze, psych, and punk, is right around the corner from their practice space. They played their first gig in Sodermälm, too, in the basement of Cantina Real, a Latin-American restaurant that hosts the occasional rock show. "It was so crowded and sweaty," says Christian Jansson, who fronts Dead Vibrations and plays guitar. "We loved it."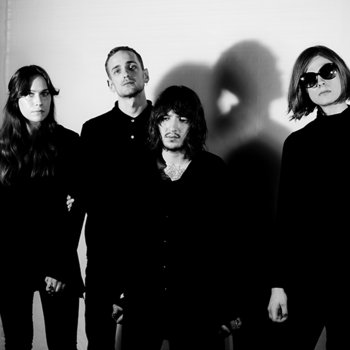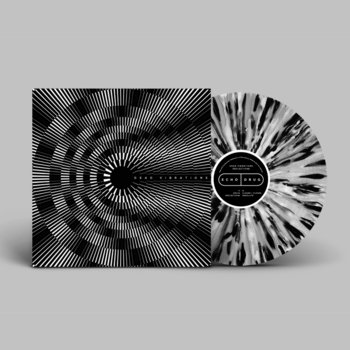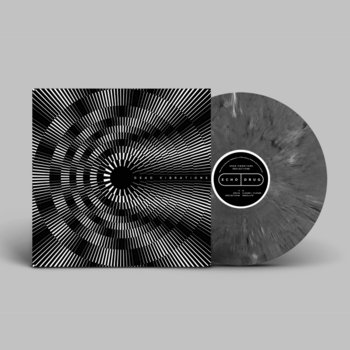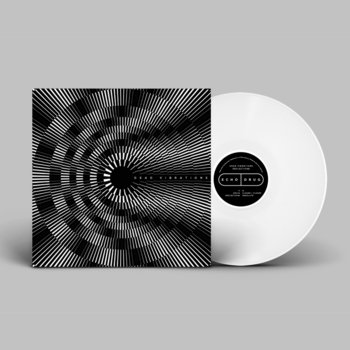 .
00:10 / 00:58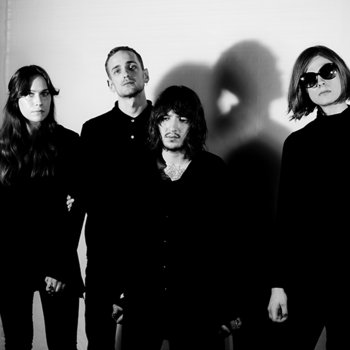 Merch for this release:
Vinyl LP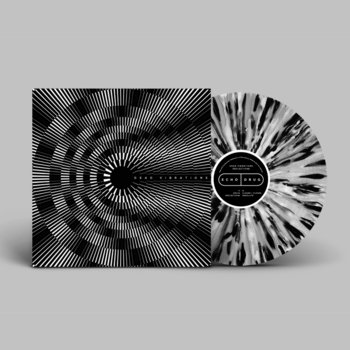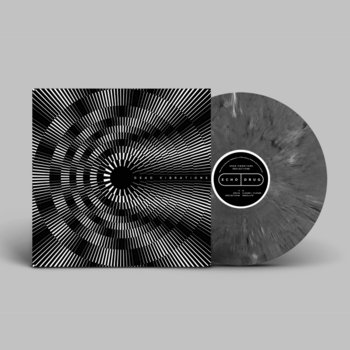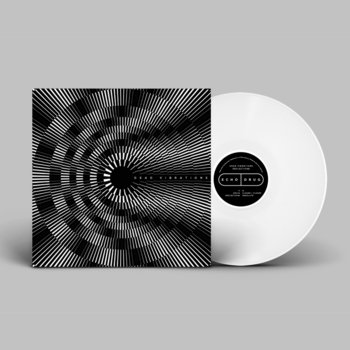 The decision to nest in Södermalm was a natural one. All of the members of Dead Vibrations came to Stockholm from various suburbs and cities. After Jansson arrived at the age of 19, he met Hallsby and drummer Josefin Ahlqvist Lyzwinski via PSYCH STHLM, a Facebook group that served as a digital community for psych-rock fans in the city. The quartet was complete when Sjögren and Jansson, old friends who dabbled in punk bands together as teenagers, reconnected as adults. "Almost every day [when we were younger], we were drinking, skating, being pricks, and playing music together," says Sjögren. "But that slowly burnt out. This new phase in our relationship is a little bit calmer. But whenever the band forces us together for a longer period of time, we go back to our chaotic selves again."
These "chaotic selves" come to blows on the group's new EP Reflections. They puncture the rusty, barbed trappings of gnarly guitar-centric convolutions by anchoring them with the reliable sternum-punch of a drum line ("Reflection"). Other times, they bring in melodies that recall Steppenwolf, or the kind of psychedelic flourishes your hippie parents or grandparents would enjoy ("Desolate"). On the whole, Dead Vibrations manages to be both uplifting and vaguely somber, an EP that hugs you after it gets done snarling at you.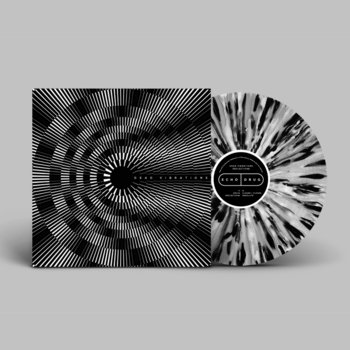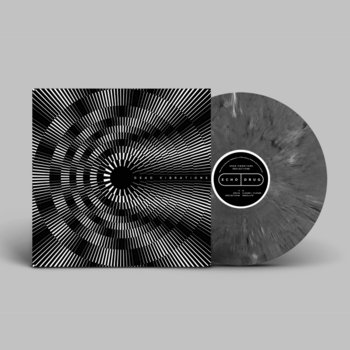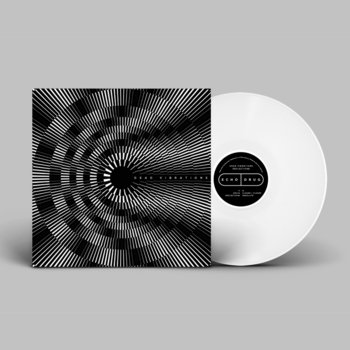 .
00:10 / 00:58
Merch for this release:
Vinyl LP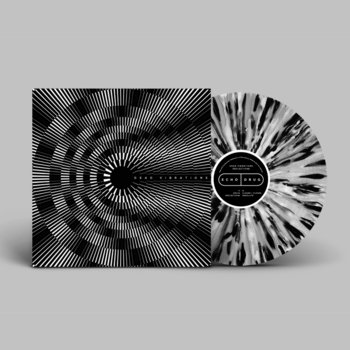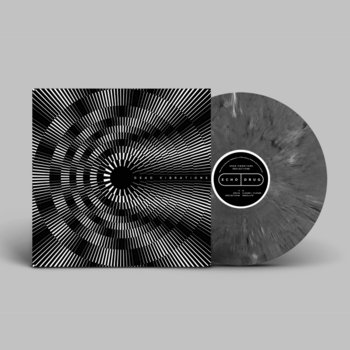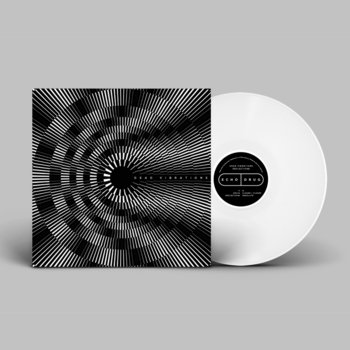 The group channels that darker edge especially well—particularly on "Drain," which feels like a dead-eyed march into the abyss compared to the thrashing, communal angst of the other tracks. "Most of us struggle with depression and anxiety, which I guess translates into our music," Lyzwinski says. Jansson agrees. "I think we all have different kinds of demons that we try to cope with on a daily basis," he says. "To rehearse and play together is sometimes the only thing that can make me think clearly for a while. 'Drain' is the perfect example of when our music really captures melancholy."
They're a stark contrast to the effervescent, pristine pop that Sweden's been churning out for the better half of a century; with the exception of the straightforward rock of the Hives, the Swedish artists who made waves Stateside, from Abba to Robyn to the Cardigans and Lykke Li, have mostly contributed pop chart toppers, dancefloor staples, and sing-along standards. Shoegaze and psych aren't the dominant musical exports of Sodermälm, and Dead Vibrations are cool with that. "The shoegaze/psychedelic 'scene' is not that big here—which is positive, because it makes our band stand out," says Ahlqvist Lyzwinski. "But at the same time it's hard for us to grow if we don't play shows outside of our city."
"We do have a lot of bands making music that's not typically going to be played on the Swedish radio and, personally, I think that those bands deserve more attention than they get," says Jansson. "We all love shoegaze, psychedelic and rock 'n' roll, but we don't write our music just trying to sound like those genres. We just express ourselves and how we feel during writing and rehearsal and it becomes what it becomes."
Their surroundings don't hurt their cause, either. "It's dark outside more than half of the year," says Sjögren. "That's perfect if you play moody music, like we do."
—Hilary Hughes