FEATURES
D∆WN on Musical Typecasting, Virtual Reality, and Building Her Own Stage Sets
By Claire Lobenfeld · November 16, 2016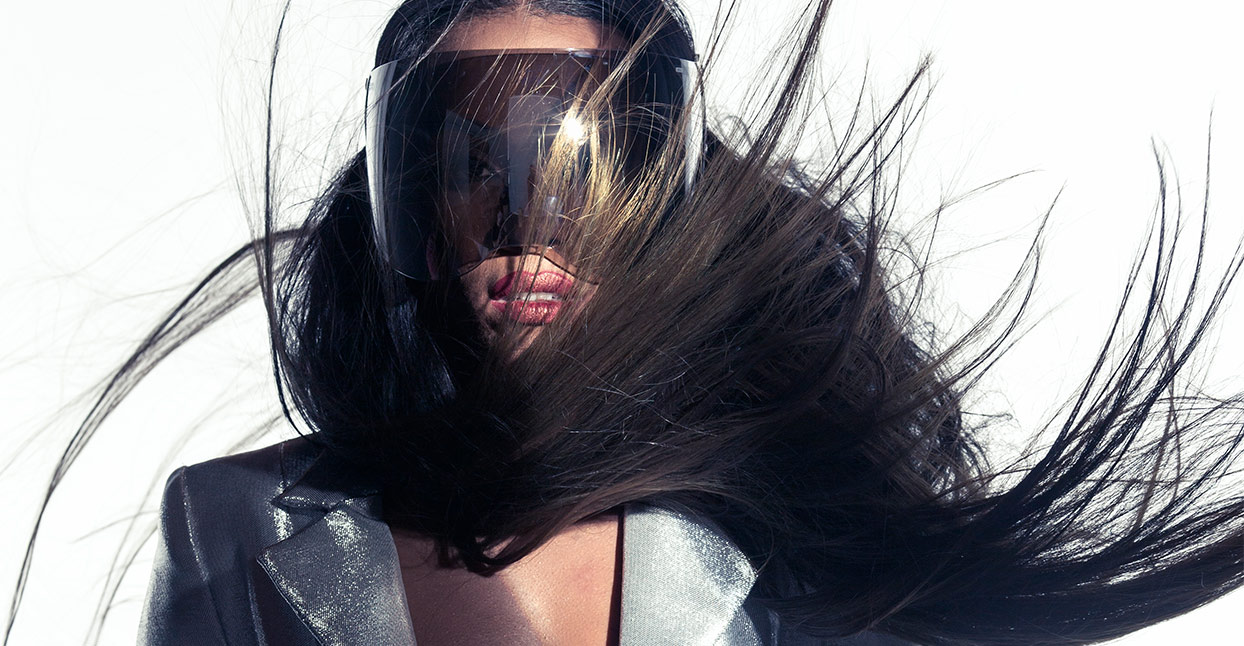 Dawn Richard, the avant-pop singer who records as D∆WN, has no interest in compromising her vision. She's been down that road already: Richard launched her career as part of Puff Daddy's Bad Boy machine, in both the Making the Band girl-group Danity Kane and as a member of Diddy-Dirty Money. But she's spent the last few years as a DIY artist proudly defying what's expected of her. Specifically, because she is black, she feels people want her to make straightforward R&B.
Richard's artistic impulses are far from straightforward. She wowed this year's SXSW crowd with her Janet Jackson-in-a-dive-bar live show, and her latest single—the Machinedrum-produced "Not Above That"—feels designed for a nightclub somewhere in the distant, intergalactic future. Her latest album, Redemption, is part of her technology-focused Red Era, and marks the conclusion of a three-album series that began with 2013's Goldenheart. On that album, she pictured herself as a Joan of Arc figure, inspired by Gustav Klimt. On last year's Blackheart, she found inspiration in the stories of Edgar Allen Poe and the films of Tim Burton. More than anything, The Red Era is deeply tied to how Richard views herself not just as an artist, but as someone doing things her own way. "I always ask myself 'If I was a kid, would I fuck with me?'" she says. "I would love to touch as many people as I possibly can, but in the right way."
We met Richard at Rubies + Diamonds in Hollywood, where the restaurant's jewel motif and red feather print wallpaper provided the perfect setting to discuss The Red Era and how, after more than a decade in the music industry, D∆WN finally feels like she's arrived.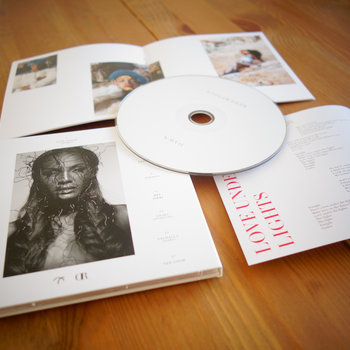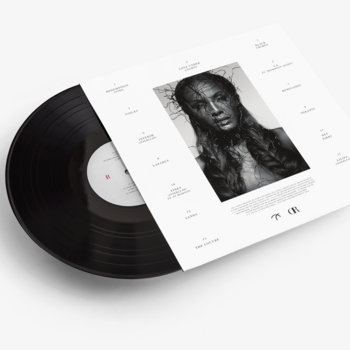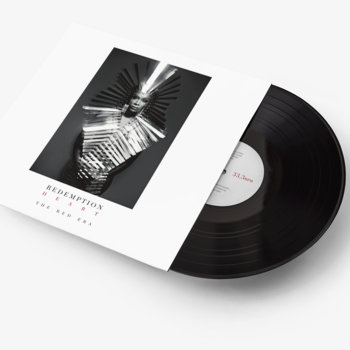 .
00:10 / 00:58
Merch for this release:
Compact Disc (CD), Vinyl LP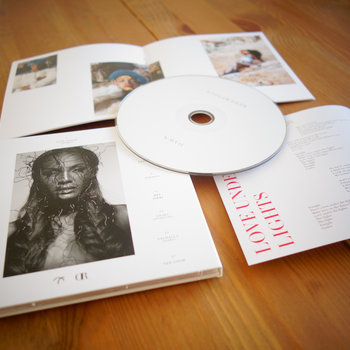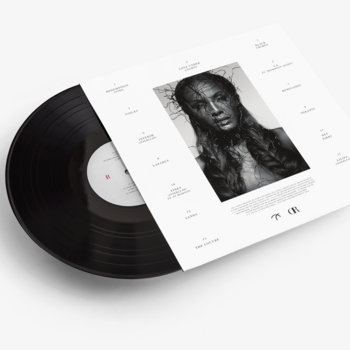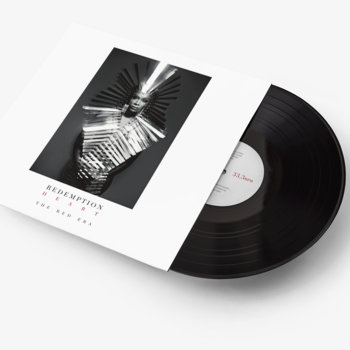 When did you make the decision that this was going to be a trilogy? And why do a trilogy in the first place?
Early on, I just felt like I had a lot to say. I used to read a lot; my grandmother was a librarian, and she had gotten her Ph.D. in library science at the age of 60, so I was around when she was doing that, and I always thought it was dope that stories like The Iliad and The Odyssey were part of a series. They were anthologies that had follow-ups—you broke off into Poseidon and Zeus. I thought my relationship with music was similar. It was this quest, this sword-in-hand thing. When I got out of my deal with Bad Boy, I really wanted to scream all the things that, as a woman, I wanted to say. And then also as a black woman, and then as an artist that had nothing to do with gender or anything. I thought that would be overwhelming to say it all in one round, so I broke it up into threes.
Has it been hard to get people to understand your vision?
It has been difficult. I think people just saw it differently for me, which is so disheartening, because we're so [quick] to judge what we think people are. I think it was jarring that I was so many different things. I think people just really wanted me to be what people saw me as, and I just disappointed them. They couldn't grasp it, because they saw me a different way.
Do you think there's a possibility it could change? I wouldn't call you an R&B artist. People like Abra, and Kelela, who you are compared to often, I wouldn't necessarily call them R&B artists either, but you guys all get lumped into this sort of "alternative-R&B" category, when a white woman could make the same music and not be called R&B at all.
I think we have R&B influence because of the way we sing and the soul behind it, because we have black culture and because we've been through that in our lives in whatever we've gone through. That guttural feeling, it's there. And we're not trying to push R&B away, we're just not only that. When we say that, people think that we're shunning our culture, or shunning who we are. I wouldn't wanna disrespect someone like a Monica or a Brandy or a Fantasia or a Jennifer Hudson and say I'm in the same realm as them, because I'm not. I'm not singing the standard sound. I think there's a lane for us, and they won't let us have it. I get Abra and I get Kelela and I get twigs. They're beautiful to me. They belong just as much as the Kehlanis and the Jazmine Sullivans.
Kehlani was put in that box for a little while before her music was on the radio.
So, that answers your question. If they don't get it, they think you're trying too hard, or not being the 'authentic you.' Since I was a young girl, I've never been the standard. My mother had a really hard time, because I loved Green Day and Live and the Cranberries and Bif Naked. But I explain that to people, and they think it's not true, because all they saw was a girl on MTV who was from New Orleans and who sang soulfully and then they said, 'OK, you should be singing R&B because you sang that music.' But they didn't know me before Hurricane Katrina enough to say, 'OK, well what you're doing now makes sense.' I think people just have a hard time with that.
But a record like Last Train to Paris —
— which had a very diverse and genre-bending sound, and I said yes to doing that because it was that sound. It's only natural [for me], but for a lot of people it's jarring. And because it's jarring, they're missing one of the coolest things we're doing—we're breaking and bridging all kinds of gaps, from a black girl working with Adult Swim to releasing a USB necklace [loaded] with VR content, and doing nine visuals for one album with no major-label machine. These are really great things, not only as a black woman, but as a woman, period—in this industry and in pop culture. They're missing it, because they're so busy focusing on what it should be.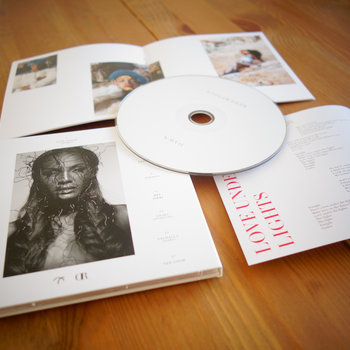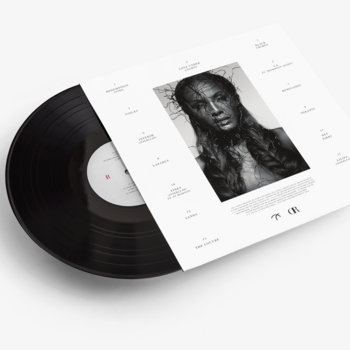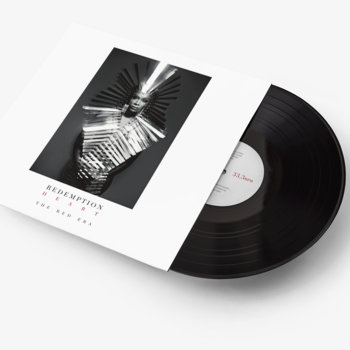 .
00:10 / 00:58
Merch for this release:
Compact Disc (CD), Vinyl LP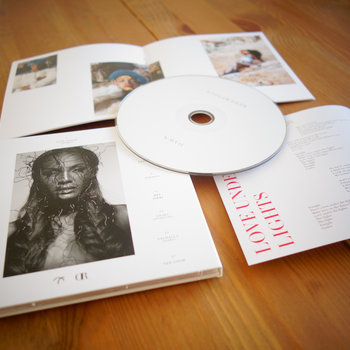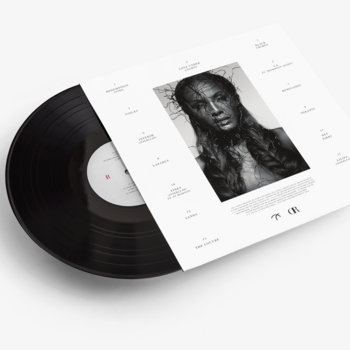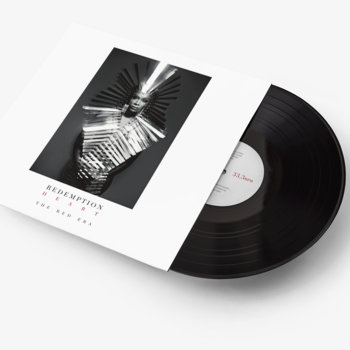 The USB necklace is extremely tactile, and there's something even more futuristic about that fact that it's wearable. What was the thinking behind making that?
That's an ode to fashion, which is what it's always been [about]. In the Gold Era, we did shades, and then in the Black Era, we did shades, as well, which were sold with the album. We had a shoe collection with Black Era that was also released. I wanted to stay in the fashion realm, but I wanted to take it a bit further and use tech, because we had been pushing for VR for so long. To have people be able to carry around VR content, which is really massive in rendering… I wanted to take the edge. Everyone was doing visual albums after Beyoncé, trying to follow the trend. I just didn't want to follow the trend. I wanted to do something a bit different.
How long have you been interested in virtual reality?
For two years now. I went to Sundance on my own dime and just went to [the New Frontier program] and sat my ass through Frontier. We looked at the gaming systems, and what was new. A lot of people who were sitting in on the talks were 14, 16, 20. It's so new and [someone there] was saying that by 2017, they'd fucking sell [the room] out because people would realize how powerful VR is. And sure enough, you see Björk doing amazing things with VR. And you see artists like Run the Jewels, who are starting to push the limits.
Your live show is also on another level for most DIY artists, down to the fact that you build your stage sets on your own. Why put so much work into it when you don't need to?
If you're not going to do it great, why the fuck do it at all? Money or not, people deserve good shit. I come from a musical city. Everyone's amazing. There's kids on the street with no money tap dancing who have more talent than most people who tap dance ever will in their lives. I come from a city where music is not only prominent, but it's well-delivered. I've always loved the performance. I feel like that goes hand-in-hand with the album. You don't put out a great album, and then you're a shitty performer. That's disrespectful to the person who used their fucking money to go get it.
Are you still building the LED triangle you use on stage? How did you end up being your own architect?
I don't even wanna fucking be that. That's what it became, dude. You're in a forest, and you're given sticks, and you gotta live. I can't do an album like Blackheart and then not do a great show. So, it was worth it to fucking get a hammer and build that triangle every time. SXSW was huge for me, because we came with that big ass triangle and we created something in a small place. I'll fucking build anything I need to build. I had to sit down and learn. I had to sit down and figure it out. But it was the best learning [experience], because now I can engineer and design anything I want. I sat with a production designer and I learned how to build it. [My teacher] builds sets normally for artists. I couldn't afford it, so I built it myself.
You always seem to have a hand in the work, even when collaborating. How did you hook up with the album's co-producer, Machinedrum?
A mutual friend of ours thought we would be great together, and he was absolutely right. The first day I met Machine, we did three songs. Ever since then, we created a rhythm that lets him be who he is and I can create around him and be who I am. It's the same relationship I had with Noisecastle for Blackheart and Kingdom for Infrared.
Tell me a little bit about navigating those collaborative relationships—because you're doing the production, as well.
I wanted each album to have its own story. I wanted the story to connect lyrically, and each sound to be three completely different stories. That's why the colors are different. I wanted them to evoke an emotion, so I felt that, sonically, it had to do that. Even though each of these producers are amazing, they have signature sounds. I was afraid of was that it would sound repetitive, because doing three albums that close together can be a little bit too much. But I risk people falling in love with a specific producer and sound and wanting that again. In art, people are always going to have favorites and things that they don't like. I want this trilogy to be that. I want people to argue with each other like people would do with Pink Floyd albums and Stevie Wonder albums.
How did you get into electronic music?
Björk! She steered me, and then I heard Portishead and I was like 'ohmygod, the down beat.' I just fell in love with the down beat. Then I fell in love with Chris Cunningham, the [music video] director, and Aphex Twin, and I was like, 'Take me now.' It became this fascination with the visual connection to the sound and the way Chris was weaving images that were really uncomfortable. Aphex Twin was really visually uncomfortable. I thought it was brilliant. My mom was petrified. What black girl in the middle of the hood is watching a man's face melt? She thought I was talking to the devil, she was so scared. But I knew. I was appreciating the art of it, and that's what steered me into electronic music.
How does that girl end up on Making the Band?
Because in New Orleans, no one was doing anything. We only had Lil Wayne. Beyond jazz music, we were not pop culture. I was dancing in the NBA and my girlfriends were like, 'You should try out for this show.' I had tried out for American Idol and they [told me], 'Your voice is way too different, it's too husky, no way. You don't have the range.' My mom and dad were devastated and were like, 'Don't ever try out for any of this bullshit again.' But I gave it a shot. It was an opportunity to sing and to be in an artist. That was the only way I was gonna get out of New Orleans. That was the only chance, so I took it. Little did I know… Never did I think that I'd be pigeonholed. I didn't think they would only see me as that.
Did Puffy not have an open mind about your interests?
We were young girls on a TV show that was a brand. We were not his friends, so he didn't give a shit. That's the truth. Most manufactured girl groups don't have a voice. You do what you're told. We had to fight to write the second album, because they didn't think we were writers. Saying, 'Oh by the way, can you do a rock song?' Or, 'Can you fucking do an electronic song?' [Shakes head].  If you really peep it, throughout the Making the Band show, I was always wearing some off-kilter shit. Even when we were still competing, [most] girls came out in these short-shorts, and my group was in '60s-inspired clothes, and my outfit had an ironed-on patch of a fairy. I was on some other shit then. Even the name Danity Kane—we were named after an anime character I drew.
He didn't see it when you were working more closely?
No. When I sat in the in the office with him, when I was ready to be a solo artist, I played some music for him that I wanted to do, and he was like, 'They're not gonna get this, kid.' I told him, 'I would love to be signed to you, out of respect, as a solo artist.' And he was like, 'Interscope is not going to understand what you're doing.' He was honest. He said, 'You have a choice: Do the Keyshia Cole-R&B route, or you have to go.' So, I left. I did try, it just wasn't realistic.
But now you get to work with Adult Swim. Tell me a little bit about that.
I'm working with them on animation and music, so I get to animate, as well as give them music for the [bumpers]. This is a dream job for me. I'm on salary, I'm an actual employee at Adult Swim, which is really cool, and I'm hoping that leads to a series that I've always wanted to work on. I really want to play with animation and see where I can take it.
That's the end of the third chapter, though, isn't it? You started in a pop group where you got to express your creativity really only by naming the group after your own anime character. Now you're working on your own music and working toward your own animation goals.
It's the truth. It's me. And I think when people sit back and they think about it, in the grand scheme, I'm exactly what I was from the very beginning. I'm really now getting my fitting and going back to the girl I was [before Hurricane Katrina]—a girl from Louisiana, in the 9th Ward, playing her music loud as fuck.
— Claire Lobenfeld