FEATURES
How David John Morris Found Community in Isolation
By Brad Sanders · October 25, 2022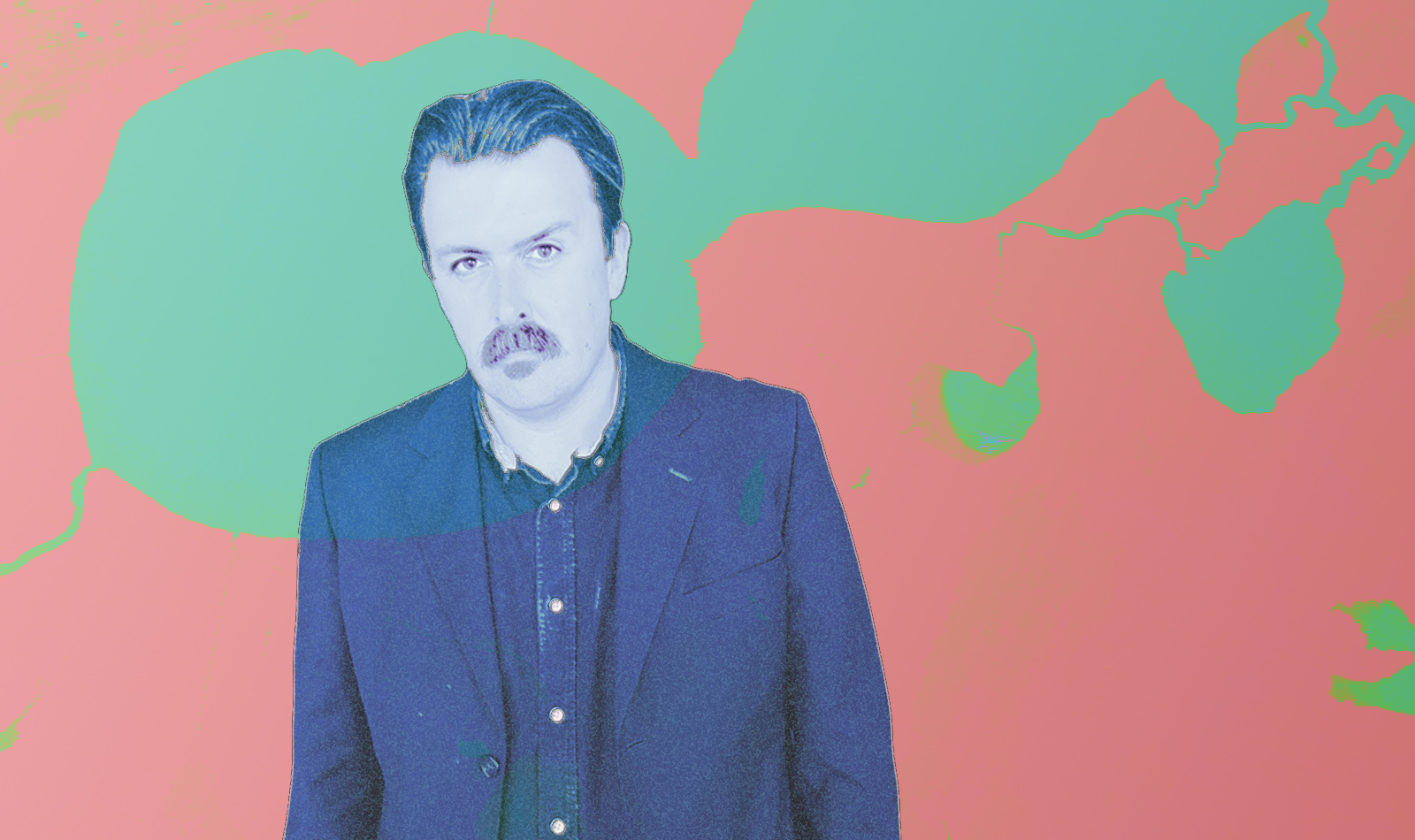 David John Morris writes love songs, though they seldom deal directly with romance. The Red River Dialect frontman and solo artist has sung of his love for his friends, his family, the Buddhist tradition he follows, myriad geographical locations, and, perhaps most crucially, the communities where he's found a sense of home. Last year's Monastic Love Songs, Morris' debut album under his own name, was an extended ode to Gampo Abbey, the monastery in Nova Scotia where he'd spent the better part of a year in meditative retreat. Its companion is Wyld Love Songs, named for the Ross Wyld Care Home in London and the World War I veteran who lent it his name.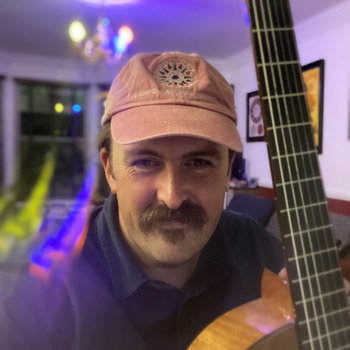 .
00:10 / 00:58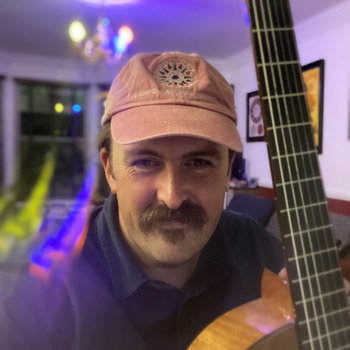 "It also sounds like an album that I would have seen in the pages of Kerrang in 2001," Morris jokes. "Which is fine! I mean, Monastic Love Songs was a ridiculous album title, so I thought I have to kind of keep that up."
At first glance, Wyld Love Songs might seem like the mirror inverse of Monastic Love Songs. The community Morris sang about on the Monastic record was bonded together by a shared spiritual practice that came through in the album's focused, meditative folk songs. The Ross Wyld community was far more disparate. Morris wrote the album while staying at the shuttered care home with 60 roommates, a living situation made possible through what's known in the UK as a guardianship. Renters looking for a cheap flat can take up residence in an out-of-business pub, a decommissioned police station, or a closed primary school for a fraction of the market rate. The idea is to discourage squatters from doing the same for free. It's an uneasy arrangement but a useful one for the broke and the adventurous.
"I got back from Canada, and I had no money left," Morris explains. "I had a job to go back to, but I had nothing for a deposit or even rent. It was very difficult, so I did it out of necessity. It was like, 'Well, I've got to live somewhere, and this will help me get back on my feet. I'll save some money and just live really cheap for a few months, and I'll get out of there because this is gonna be crazy.' And then a few months in, I just realized I really liked it and made some really good friends in that place, and kind of relaxed into it."
Having swapped one community for a very different one—Gampo had been sober and celibate; Ross Wyld considerably less so—Morris rediscovered the soothing rhythms of group cohabitation. There were movie nights, family dinners, and ping-pong tournaments. The atmosphere wasn't monastic, but it certainly felt spiritual. "Everything is sacred, which means everything is mundane as well, and that dualism starts to break apart," Morris says. "So it's not like, 'Oh, I was living in spiritual life, and then I went and had a worldly life,' although the way I framed the albums absolutely plays that up."
Six months into Morris' stay at Ross Wyld, COVID-19 hit the UK. Suddenly, the prospect of living in close quarters with dozens of relative strangers held less romantic appeal. Some residents left for relatives' homes or the countryside. Those who remained, including Morris, felt their bond strengthen in the crucible of the pandemic's harrowing early days. A kind of household constitution was drawn up to outline the protocols they would follow to keep one another safe. With the stakes recalibrated, a new communal spirit flourished, not unlike the one that had so inspired Morris at Gampo. His creative floodgates reopened; seven of the nine songs on Wyld Love Songs were written during lockdown.
"I realized that the richness of the experience of living in community is just a really great resource for someone like me, who often writes about people," Morris says. "Again, the same as the last record, when you can't escape, and you're just in the mix with these people, then you have to see them as a full human being, and not just the bits you like or don't like. You see how they fit in with other people, how a whole group dynamic can ebb and flow."
The carefully observed writing on Wyld Love Songs reveals Morris at the peak of his powers. Whether recalling a karaoke night dominated by Belinda Carlisle's "Heaven Is a Place on Earth" or bidding farewell to a beloved friend after his unexpected death, he taps into a humanity so intimately felt, it's almost uncomfortable. Unfailingly, the songs eventually wind up with Morris turning the camera back on himself. "I write about myself, to the extent that I even make the landscapes about me," Morris confesses. "That's something I've started to realize."
Like its Monastic predecessor, Wyld Love Songs lives in a more minimalist mode than the wooly folk rock excursions of Red River Dialect. (As an aside, Morris says that the band may or may not be finished: "Last Christmas, I sent a message to our group chat saying, 'Should we just say it's done?' And then no one replied to me. [laughs] I guess I was looking for some certainty or some finality, and then it's like, 'Well, maybe it's not there.'") Unlike the pastoral Monastic, Wyld's warm, quasi-modern instrumentation evokes the London Morris has called home for a decade, the odd monastic retreat notwithstanding. Insistent, '90s-era drum machine and burbling keyboards freely mingle with acoustic and electric guitar and Morris's raw, untreated voice. If some of his earlier music has felt like an escape to an idyllic past, Wyld is firmly in the here and now.
"I'd always been writing records in London about other places," Morris admits. "They'd always been about somewhere sort of more rural or more magical in a different way, whereas this new record, I feel like it's about being in London. And that was kind of deliberate, and the fact of the lockdown obviously made that more possible because I wasn't able to go anywhere else. Every year I tell people I'm planning to leave London, but then I keep staying. I've recently accepted like maybe I like it here as well."
.
00:10 / 00:58
Wyld's centerpiece is the sidewinding, postmodern "Ballad of Ross Wyld," an eight-minute epic that is likely the best song Morris has ever written. It begins in bucolic reverie, as Morris describes his dream house: painted pink with an outdoor shower, a veranda, and above all, a garden with a cherry tree. At the end of this daydream, he casually intones the thesis for the song, the album, and perhaps his entire life: "I have a limerence problem, I believe."
"This term 'limerence' is a concept that refers to when some people really want to fall in love, that they will attach a lot of significance to a new person in their life in a very rapid way that goes beyond what's actually happening," Morris explains. "When I read that, it was just sort of a recognition of the power of obsession and projection and of looking for something. Looking for home, and that could be in a building, or it could be in a person."
Stricken with self-awareness, Morris steps outside of "Ballad of Ross Wyld" to take a walk in the garden of the care home. He takes a dozen or so bars to sing about Steven's Spielberg's 1991 film Hook, which he'd just watched with his Ross Wyld roommates in their cinema room. This could feel self-consciously surreal, or worse, totally random, but it instead scans as Morris distracting himself, not ready to take on the reflection process that he knows is coming. He even steps outside of the song to denigrate his own creative process. ("I was thinking about how I've been stuck in a songwriting mode that feels tired and old" is a bold line to include in an eight-minute folk song.) Just then, he looks up and sees Ross Wyld's own cherry tree. His dream home was here all along—that is, until his guardianship ends and Ross Wyld is torn down. "A cherry tree," he sings during the song's powerfully heavy coda. "That has awoken me/ To all the things I have right here/ That one day will disappear/ Like all the things I'm looking for."
"It's quite painful because two years later, after writing that song, I'm in a position where I've probably experienced the end of a relationship, partly due to that tendency," Morris says now. "So, it shows that however much you think you've learned, you can always learn the same lessons again. The coda is just recognizing that it's so easy to crush things by trying to hold them or force them into a certain shape, and that can feel quite heavy sometimes. Why am I always desperately searching for some sort of completion? It's just recognizing this intensity of this wish to try and have these kinds of magical, profound connections with places and people and that there's something sort of unresolved."