FEATURES
Quality Over Quantity: How Daupe! is Building a Hip-Hop Label That Lasts
By Laurent Fintoni · October 27, 2016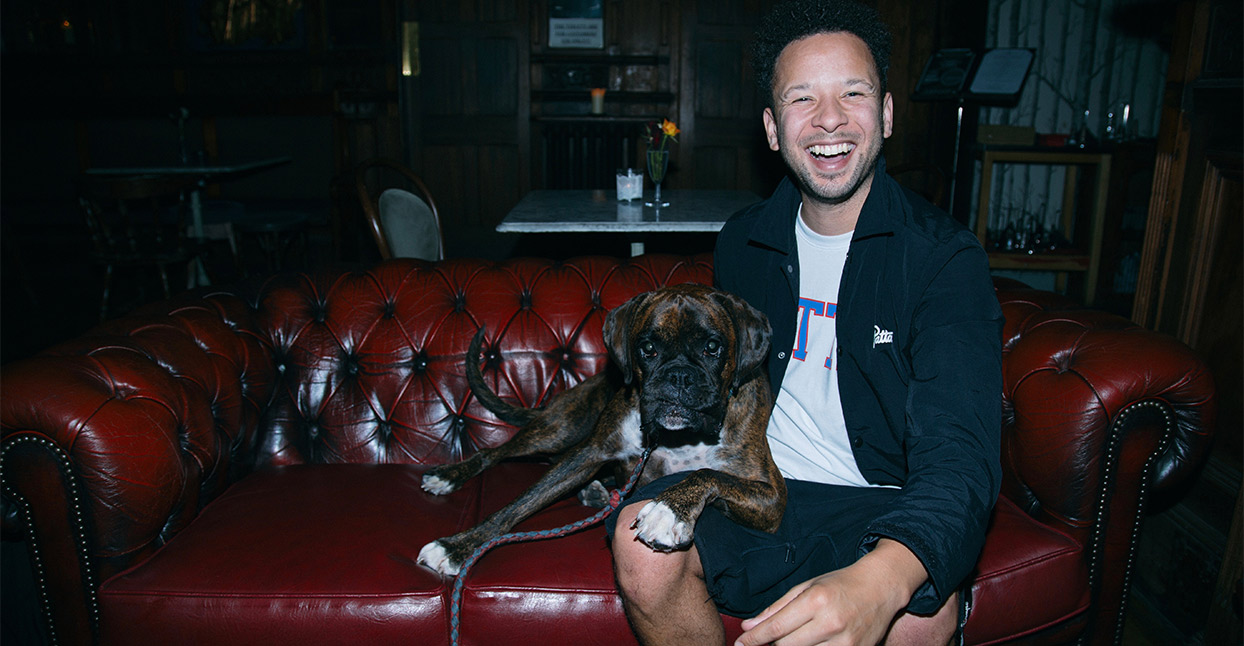 In 2010, after close to a decade in the music industry working as a writer and producer, Lawrence Lord realized it was time to try something new. Having seen the winds change—and the money with it—Lord decided the best thing to do was control everything himself. So he founded Daupe!, a label born out of a necessity and a belief that he could perhaps do for artists what other labels had done for him.
"It stems from control," Lord tells me over the phone. He's at a restaurant in London, celebrating the birthday of Sonnyjim, a rapper from Birmingham who released his latest album with Daupe! "The amount of control labels want and their cost-cutting. I wanted the ability to have complete control." Over the past four years, Lord has built a label synonymous with its tagline: "Quality, Not Quantity." For indie rap fans around the world, Daupe! releases have become buy-on-sight necessities, with most of them selling out on Bandcamp in a matter of hours. Lord himself has been reborn, both as a label head with an eye for detail and a knack for spotting talent, and as The Purist, a producer with an ear for sparkling samples.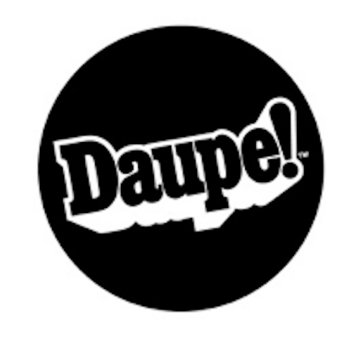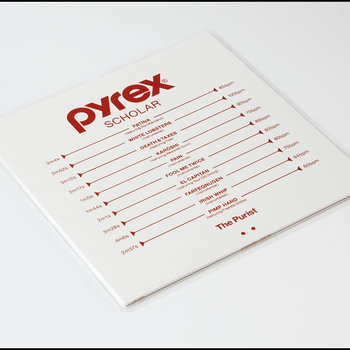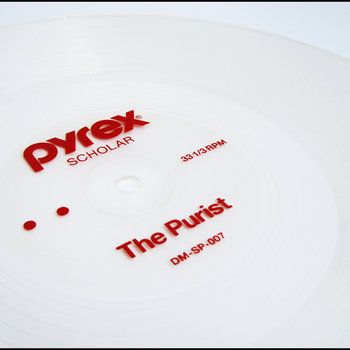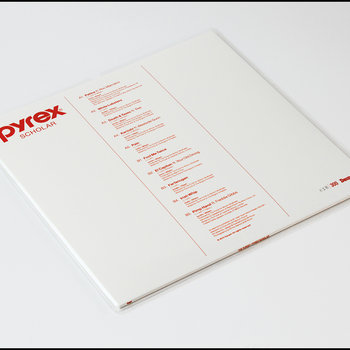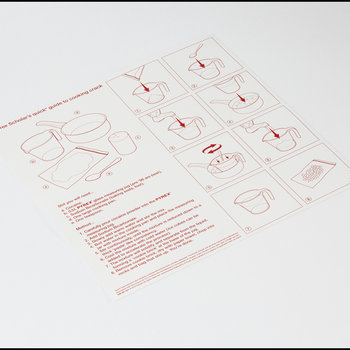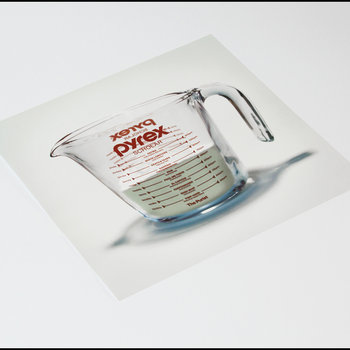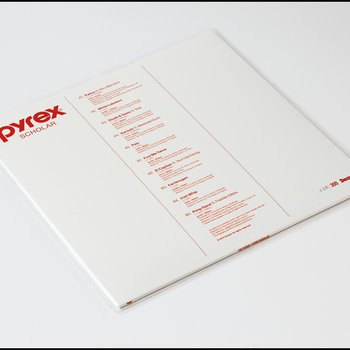 .
00:10 / 00:58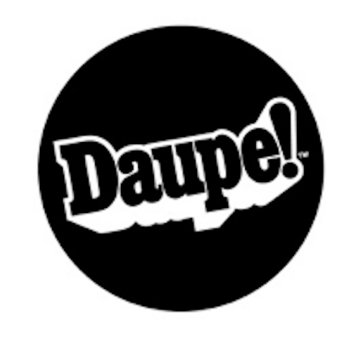 Merch for this release:
Vinyl LP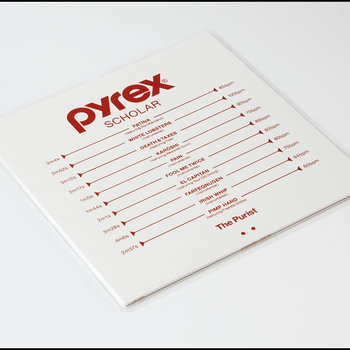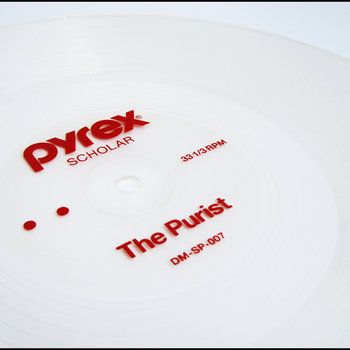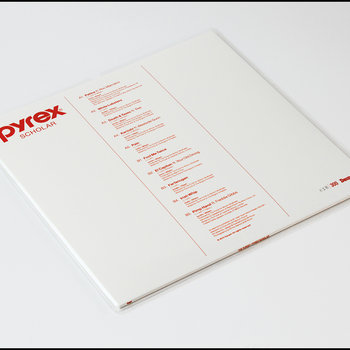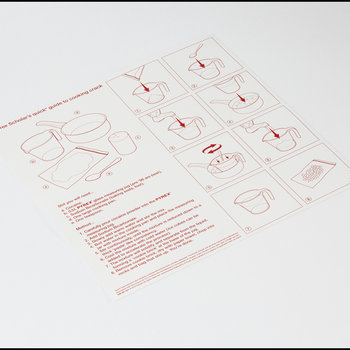 A rap fan since he first heard Nas' Illmatic in 1994, Lord took a somewhat sideways route into the hip-hop world. He started collecting records in his late teens, and acquired some basic production equipment in the early '00s. Some friends of his were doing well making house music, so Lord decided to try his hand at it. His first efforts were well-received, and he soon found himself "writing, producing, and song fixing" for artists on mid-sized dance labels. It's not a subject he likes to talk about—"it's my dark secret," he says with a laugh—but he credits those years with granting him "a degree of experience in seeing how records were put out, what went into it." Along with his work in dance music, Lord also began producing for American rappers, largely uncredited. But as the decade progressed, he saw the industry shift: recording budgets were being cut, the pool of producers being tapped for work shrunk, and label owners and staff were moving into publishing or management. "As I was doing better, the industry was doing worse," Lord says. "I thought, 'There's no real future in writing records for people, because records aren't selling anymore,' and if you write that's how you got paid."
Lord launched Daupe! in 2012 with the Double Feature EP, his first solo release as The Purist, a name he'd been using since 2009. With a sound steeped in slick, cinematic samples from his extensive record collection, the largely instrumental EP was anchored by two distinct New York rappers: underground veteran Roc Marciano, who got his start in the early 2000s within the Pete Rock-approved The UN, and Queens' Action Bronson, a local chef who was in the process of re-inventing himself as a rap star. The connections were made through the internet: Lord stumbled across Marciano's MySpace page in the late 2000s and heard some of himself in the rapper's beat choices. "The first two tracks were samples I'd also flipped," he recalls. The music was sparse, driven by melody instead of rhythm, requiring a rapper to "have great belief in his voice, cadence and personality," Lord says. "People weren't really making those kind of beats then. I knew we were on a similar vibe." As for Bronson, Lord saw the video for "Shiraz," in which Bronson strolls through New York sampling food and greeting fans, and decided he had to work with him. Those features helped position Daupe! as a label on the ascent.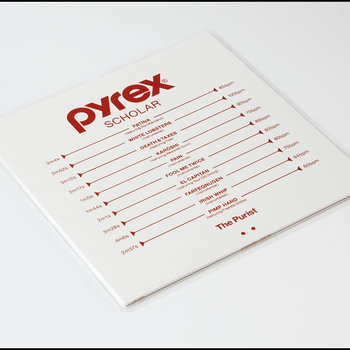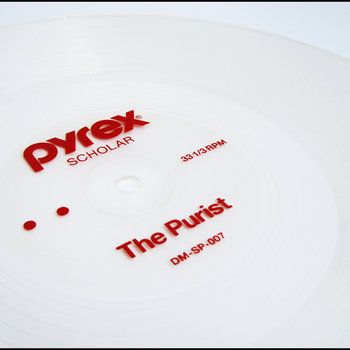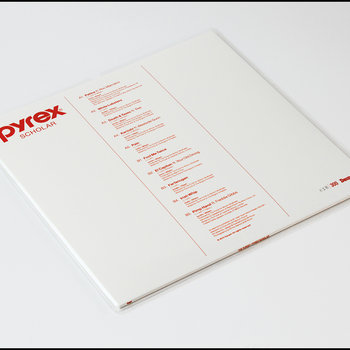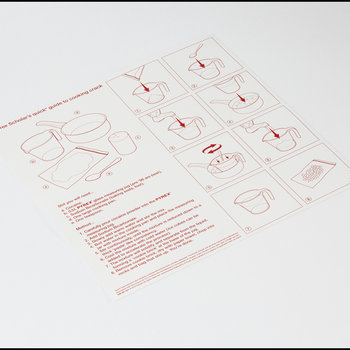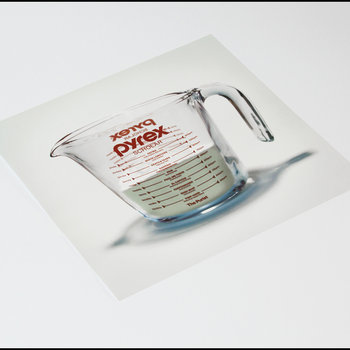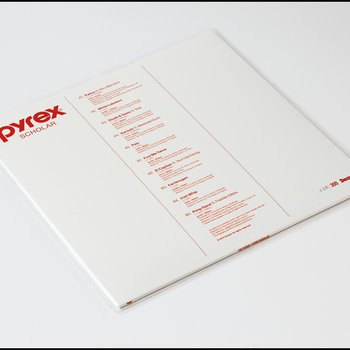 .
00:10 / 00:58
Merch for this release:
Vinyl LP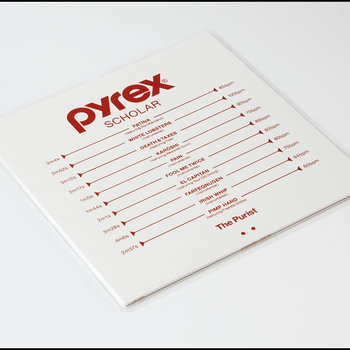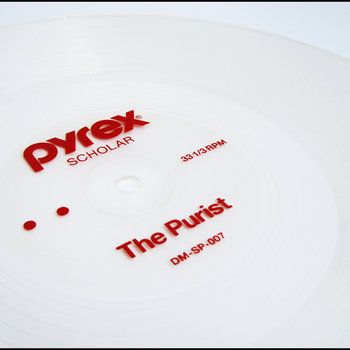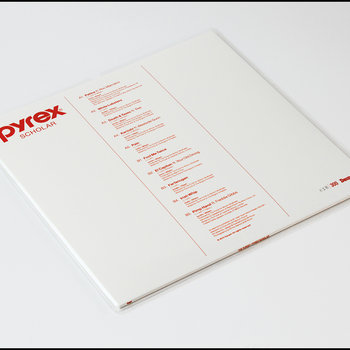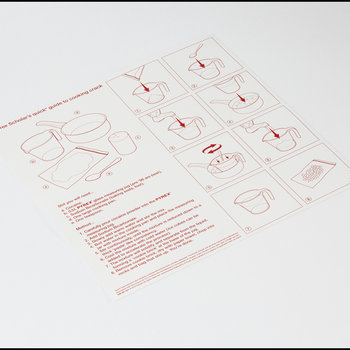 "I'd been doing beats like that for five years," Lord says of his debut. "Most of my productions are based on finding these samples that can't be recreated in a box—sick instrumentations, beautiful chords." To help complement the music's cinematic mood, Lord called upon an acquaintance from his hometown of Chichester, in the south of England, to create a cover inspired by the Blaxploitation movies of the 1970s. Darrell Krum, aka Mr. Krum, provided Daupe! with its visual aesthetic: old-school style with a modern sheen. "It was a match made in heaven," Lord says.
Finding Marciano was "a real affirmation" for Lord that he should pursue both his sound and vision. His intuition was correct. Shifting his focus solely to rap, Lord began steadily building Daupe! TR-Ill arrived in 2013, another album by The Purist, this one featuring a Detroit upstart named Danny Brown and UK rapper and grime MC CASisDEAD. Once again, Lord landed those collaborations just as both artists were attracting attention. Next came Chicago rapper Tree and producer A-Villa, who expanded the label's sound and guest roster further.
The label's next major signing was Buffalo rapper WestSide Gunn, who was recommended to Lord by a friend. After a Google search led to a YouTube video of a local session, Lord knew he had found another talent. "Within 10 seconds of hearing him, like with Roc, I knew this guy had it," he says. Gunn's mix of street tales and high fashion references captivated Lord, who released the last two volumes of Gunn's breakout mixtape trilogy, Hitler Wears Hermes, in 2015. They were followed by Gunn's debut album and two collaborative releases, including an EP with Lord and an album with Conway—Gunn's brother—whose own debut the label also released. "I think [Westside] is the biggest talent right now in rap music, he's incredible. He's like A$AP Rocky meets Jadakiss."
True to the label's tagline, Lord believes in taking his time. The Daupe! catalog contains just 16 titles released over the course of four years. Lord puts care into each of the products, and seeks new talent as a natural part of establishing something durable. He also keeps everything in house—from production to design—which is still handled by Mr. Krum. The label sells the majority of its stock direct to fans—the moment items go up for sale, be it a vinyl record or a t-shirt, they get snapped up almost immediately. Every physical product Daupe! produces is limited, and when it's gone, it's gone.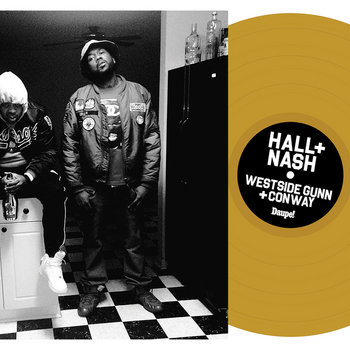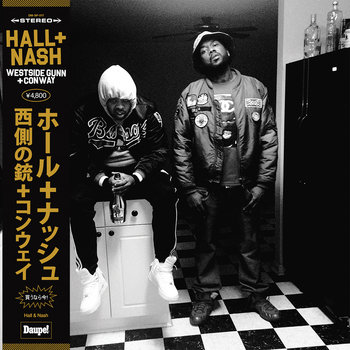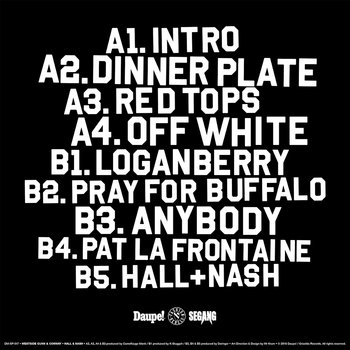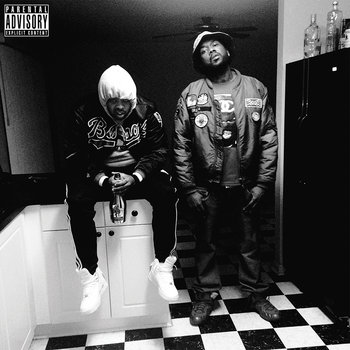 .
00:10 / 00:58
Merch for this release:
Vinyl LP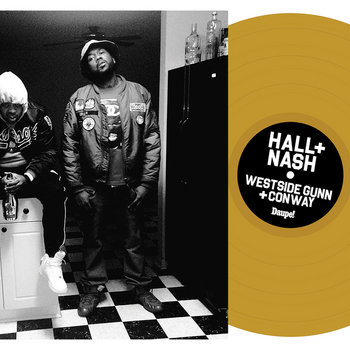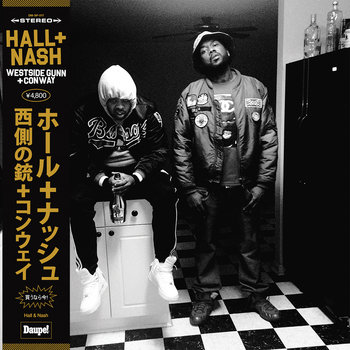 "There's a sense of payoff in buying early," Lord explains. "It's a stamp of 'I was there, I bought into that brand and rapper first.' Not everything should be easily available." The label also offers 20 limited-edition "obi strip" versions of each release, replicating the spine cards found on Japanese albums. Though they were first created as a way to thank a Japanese shop for ordering some stock, Lord says they've since become a way "to make the releases more special. It's about being thoughtful." In other words, doing all the things that aren't always possible when operating as a small part of a big machine.
Having built something of which he can be proud and in which other people can believe, Lord has lately taken a backseat as a producer on the label, focusing instead on his role as a label head and Daupe! ambassador. He can still be found in the studio, however, working as a producer-for-hire and making tracks for well-known rappers he's not yet willing to name. It's a return, of sorts, to his beginnings, and a testament to his dedication to quality and consistency. ""[It's about] trying to run the label in a way that's honest and respectful of the art," Lord says. "When someone's made some real art, you need to give it the service it deserves."
—Laurent Fintoni