FEATURES
The Intimate Worldbuilding of Darius Jones
By Philip Freeman · November 19, 2021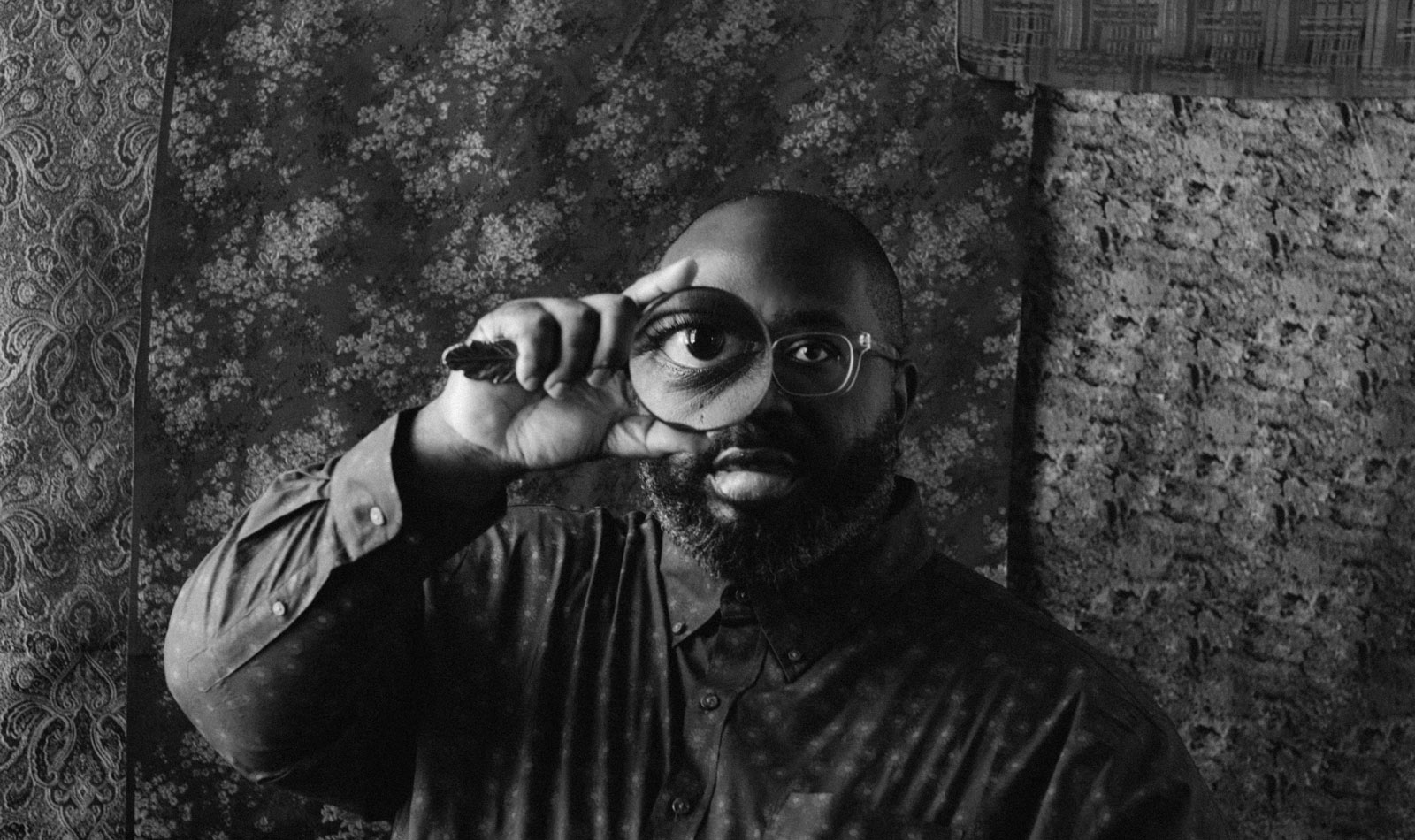 A solo album is one of the most personal statements a jazz musician can make. They can be documentations of technical achievement, or a means to get compositions down on tape and hopefully inspire others to record them later; they can be sonic experiments, using the space in which they're recorded as an instrument; or they can be heartfelt performances of beloved tunes. With nobody else around, they're more than anything a confrontation between the artist and the audience, or between the artist and themselves. Alto saxophonist Darius Jones's Raw Demoon Alchemy (A Lone Operation) is all of these things and more.
Raw Demoon Alchemy is Jones's first release as a leader in six years, following 2015's Le Bébé de Brigitte (Lost in Translation). He's popped up here and there in the interim, guesting on albums by guitarist Marc Ribot's Ceramic Dog group and by bassist Eric Revis, but for the most part he's been off the scene. Part of that was due to personal upheaval. He got divorced; in fact, the performance documented on Raw Demoon Alchemy marks the moment of parting. "That was the last night that I saw my ex in person," he says. "It was the last time I saw my in-laws, it was the end of that part of my life, and when I left Portland, it was like—I felt it after I did the set. I was like, 'Man, a new frontier…' I felt like that music was sending me in a different direction."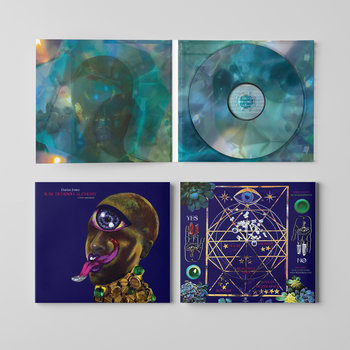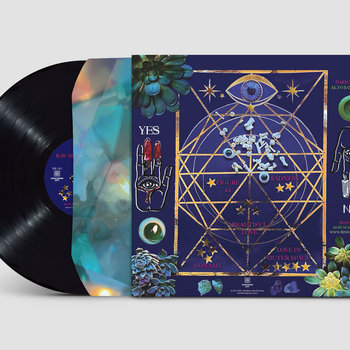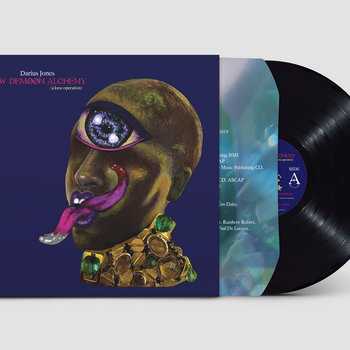 .
00:10 / 00:58
Merch for this release:
Compact Disc (CD), Vinyl LP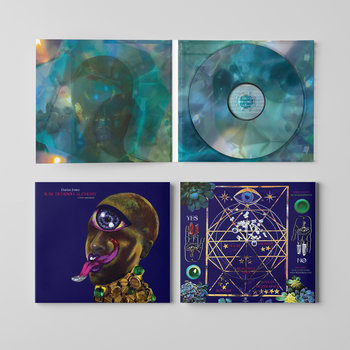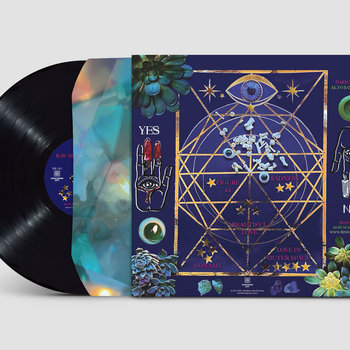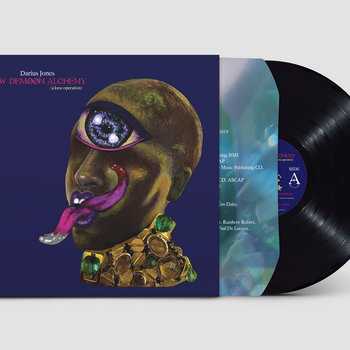 The performance took place just over two years ago, on October 18, 2019 at Holocene in Portland, Oregon. "I remember the building," he says. "The room was interesting, it was really concrete and metal everywhere…And then where I played was this lower level…where people in the upper levels can see down and there were seats down in that area too, so it was a really intimate situation."
The album was recorded on an iPhone, perched on the table where Jones's ex-wife and her family were sitting. After the fact, he gave the recording to audio wizard David Torn, who found an excellent balance between his horn and the other sounds of the night. "The first pass he did, he was able to get rid of pretty much all that sound, and I told him, keep it in, go back and put it back, because I felt like I had gotten so used to listening to it that way that I felt that it was interesting, the way the room sounded and me sounding at the same time…[A]t times you can even hear the street noises and stuff like that come in, so it's a really fascinating recording. For me, it's much bigger than a solo. Yeah, it's a solo, but you're getting all these other sounds in there."
Jones played the same set of five compositions each night of the tour, and they function as a suite, with clear throughlines in the melodies and his approach to them. Still, it's not a seamless medley. He devotes as much thought to his use of space as to the music, and often seems to be playing resonances rather than notes. He's long been interested in, as he says, "the manipulation of the sound of the horn to the point where we just get into the physics of sound…trying to find resonance points on the horn itself, but even being able to trigger that in the audience, being able to play pitches and notes and being able to hit certain resonant points that exist within human beings."
He begins with "Figure No. 2" by Georgia Anne Muldrow—not a formal composition but something he had heard her play and remembered. He repeats the phrase over and over, with minimal variation, turning it into a challenge to the audience. In a way, it's reminiscent of Roscoe Mitchell's infamous 24-minute performance of "Nonaah," from the album of the same name; this was deliberate, but for Jones, there's more going on. "This idea of taking a repetitive figure and finding different ways to approach it…I also thought about things like my mother in the kitchen singing a song over and over and over again, or my granddad in the fields plowing and singing the same song over and over again…[F]or me, this is very connected to African-American music in general. I mean, just listen to James Brown or even Mahalia Jackson, the sense of repetition."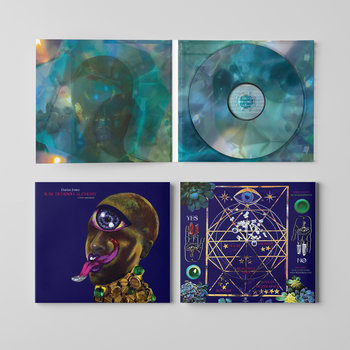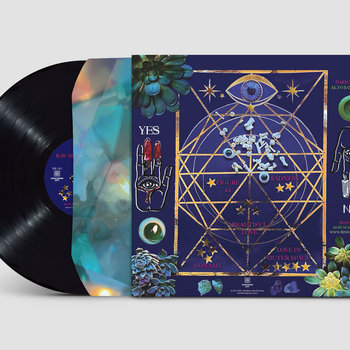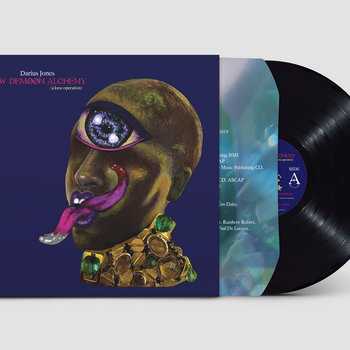 .
00:10 / 00:58
Merch for this release:
Compact Disc (CD), Vinyl LP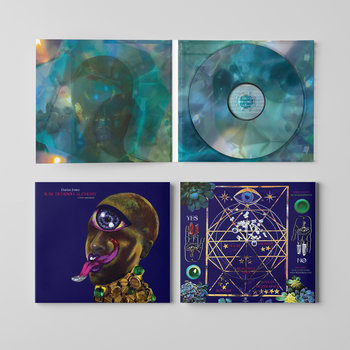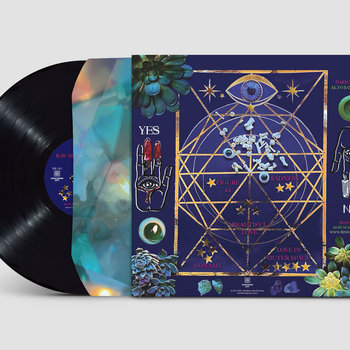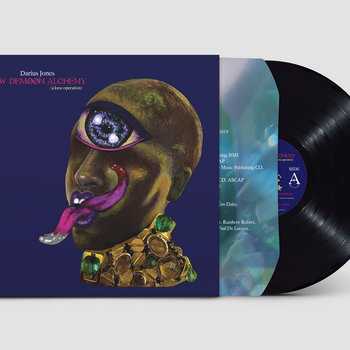 On his own version of "Nonaah," which comes third, Jones avoids the relentless repetition that many identify with the piece, taking it apart in a manner he calls "pointillistic" but which feels surgical. He pulls apart the simple nine-note figure that is the heart of the piece, playing each note alone with enough space between them that it's impossible for the listener to remember, when each one hits, what came before. "I felt like I couldn't really approach it the same way that Roscoe did, because he wouldn't appreciate that," he says. He doesn't actually play the melody as a melody until six minutes into a not-quite-ten-minute performance. "All of that's on purpose," he says. "That's one of the things I worked on so hard with this set, is in making the silences—the spaces in between—just as powerful as when the sound happens."
The rest of the album includes Ornette Coleman's "Sadness" and the standard "Beautiful Love," and ends with the Sun Ra composition "Love in Outer Space." Jones has used the phrase "world builders" to describe the musicians whose work he's interpreting here, and it's worth pointing out that he's been involved in a similar project for over a decade. His albums Man'ish Boy (A Raw & Beautiful Thing), Big Gurl (Smell My Dream), Book of Mae'bul (Another Kind of Sunrise), The Oversoul Manual, and La Bébé de Brigitte (Lost in Translation) are all part of a series, in which Raw Demoon Alchemy (A Lone Operation) is the latest chapter—the sixth of a projected nine.
Its release marks another transition in his life, though. Almost all of Jones's previous albums—the ones cited above, two by the skronk-jazz quartet Little Women, one by the two-horn group Grass Roots, and two duo discs with pianist Matthew Shipp—were released by AUM Fidelity, while Raw Demoon Alchemy is on Northern Spy. "Northern Spy had been interested in doing something for a long time, and I have a lot of respect for what they're doing as a label and I just felt like, man, it's time to start some new things. Does that mean I'll never record anything for AUM Fidelity again? No. That just means that we're just trying some different stuff."
In addition to Raw Demoon Alchemy, he's planning a trio record with bassist Dezron Douglas and drummer Gerald Cleaver, and a few other projects. "When we look at Roscoe, even someone like Georgia Anne Muldrow, Ornette, Sun Ra, you can't deny that they have built this world that you can enter into for a moment or a time or a season, and completely get lost," he says. "It's fully realized. And for me as an artist, that's a goal. I don't know if I'll achieve that, but I feel like what I want people to experience when they listen to my work is to feel like they've walked into this Darius realm. Like, when I experience Sun Ra and all the cats that I just named, I feel like I'm no longer here on Earth—I'm in their universe. And I can't deny that that's extremely attractive to me. Because you know, a lot of times, here on Earth just doesn't feel great. And I just want to escape. And so I'm so grateful to all those cats for creating worlds that I can escape to. And I hope to someday create a world that someone can escape to as well."