FEATURES
Tuba Player and Composer Daniel Herskedal Bridges Worlds on "The Roc"
By Dave Sumner · March 31, 2017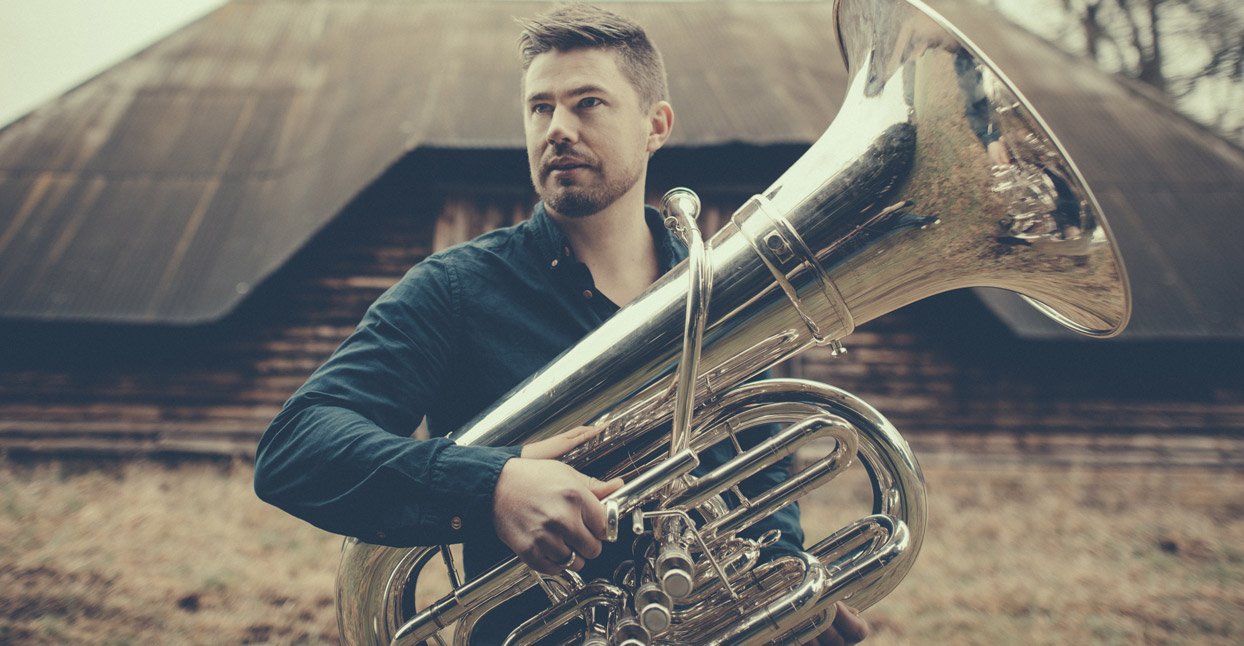 The word 'tuba' doesn't come up often in a jazz context, but the music of tubist Daniel Herskedal makes a convincing argument that it should be more commonplace. He hurdles obstacles presented to unconventional jazz instruments, creating music that sounds like nothing else on the scene. This isn't some novelty: Herskedal is carving out new territory with a mix of jazz, folk and classical, creating art with an enduring tranquility (which might seem counterintuitive to the huge, booming voice typically associated with the tuba).
Merch for this release:
Vinyl LP, Compact Disc (CD)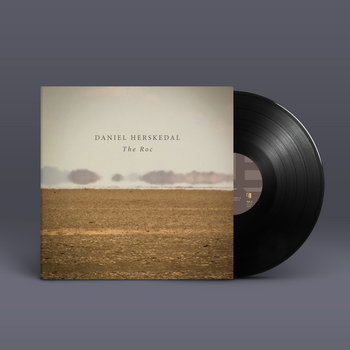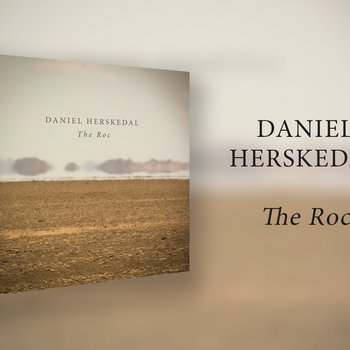 Herskedal's music is wrapped up in new perspectives and fresh surprises. His 2012 release, Neck of the Woods, was a duo collaboration with saxophonist Marius Neset, which also included appearances by the Svanholm Singers Male Choir. The solemn aspects were brightened by harmonic vocal washes, cascading over the lovingly intertwined melodies of tuba and saxophone.
His 2015 release, Slow Eastbound Train, cemented the success of his trio relationship with pianist Eyolf Dale and percussionist Helge Andreas Norbakken. Their sympatico approach to melodic-rhythmic relationships led to music that remained grounded in serenity, no matter how lively it became. And that they incorporated the chamber string orchestra of the Trondheim Soloists into their threadwork of subtle tonal changes added to the beauty of the project.
On his newest album, The Roc, Herskedal builds upon the experiences of those past recordings to produce a sound that is even more expansive than any previous, and he accomplishes it through an immersion in details. Here, he expands to a quintet with violist Bergmund Waal Skaslien and cellist Svante Henryson, joining pianist Eyolf Dale and percussionist Helge Andreas Norbakken. Together, they create a richly textured soundscape that resonates with some of the most delicate phrasings.
Most notable of the influences that make their way into The Roc are from Arabic music. Fresh off the heels of a commission collaboration with oudist Maher Mahmoud, tracks like "Kurd, Bayat, Nahawand To Kurd" and "There Are Three Things You Cannot Hide: Love, Smoke and a Man Riding On a Camel" reflect how Herskedal's immersion in non-Western music has provided him additional tools to attain his ultimate vision. It is especially illuminating how he gets those influences to mesh with those of Nordic folk on tracks like "Seeds of Language" and "The Krøderen Line" or how he's able to bundle it all up in a jazz framework on "Hijaz Train Station" and "Thurayya Railways."
Merch for this release:
Vinyl LP, Compact Disc (CD)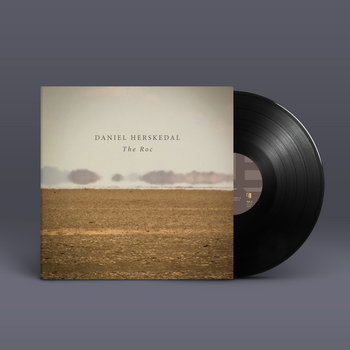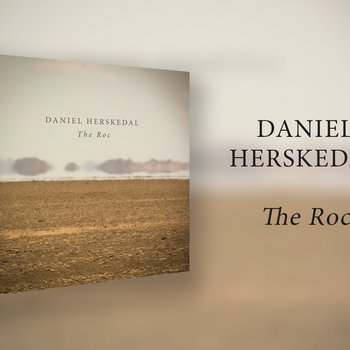 That said, tracks like "Eternal Sunshine Creates a Desert" and "All That Has Happened, Happened As Fate Willed" show that the soul of this recording still radiates the ambient tones and lush harmonies of the past Herskedal projects, but pieces like "The Afrit" and title-track "The Roc" show that while the heart of the album rests in serenity, that's no obstacle to raising its pulse up a notch or three.
It's a different sound and a different landscape, but the roots of what has come before are evident in every note.
We spoke with Herskedal about the challenges of bringing an unconventional jazz instrument to the ensemble, immersing oneself in different musics, his process for bringing a project together, and how all of those feed into his new album The Roc.
When people imagine a jazz session, they see a saxophonist or a trumpeter walking up to the stage to sit in. Tuba, not so much. Can you tell us your perspective on that as a tubist, and any particular challenges this has invited?
I don't see myself as a tuba player. In general terms, I see myself as a musician, and tuba is the tool I can use to spread my voice. I try to learn from other instrumentalists and vocalists more than I do tuba players. It's so that I can build my own sound and try to make it really personal. But I never focus on being a tuba player, because that's not important at all… I think [laughs]. It just happens to be my tool in the music world.
I remember when I was studying at the conservatory, my teacher told me that after one single note, the listener should be able to recognize my voice. So I always aimed to explore my sound and try to make it really personal. So, I never listened much to other tuba players. I try to listen to bass players, trumpet players, and singers—their techniques, and the possibilities that they present—and I try to adapt as much of that as possible to tuba.
What I find interesting is that you seem to gravitate toward other unconventional instrumentation on your projects. You've got the choir on Neck of the Woods and the Trondheim strings on Slow Eastbound Train, and now your chamber approach of piano, percussion and strings as a quintet. Are these inclusions something that is just a natural fit for your compositions or are you seeking these kinds of elements out in advance?
From album to album, I always try to make new soundscapes. Before I do the compositions, I imagine the overall sound I want for the album. So I decided to get the choir before I even started writing the music [for Neck of the Woods]. And with Slow Eastbound Train, I wanted more of a string orchestra sound, something bigger. And the latest album, The Roc, I wanted a small chamber sound with improvising string players. But a smaller sound with equal musicians like a quintet, not like a big orchestra. That's always part of my process.
Merch for this release:
Vinyl LP, Compact Disc (CD)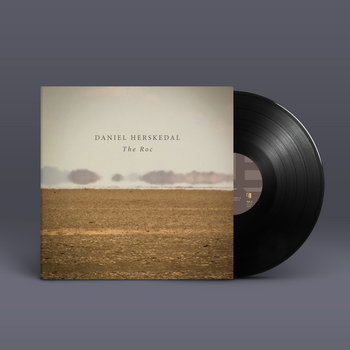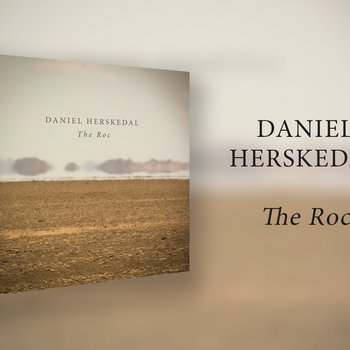 Nobody would describe your work as straight-ahead jazz. However, in the jazz tradition, you seem to be incorporating a number of different influences in your work. What are some of the general influences? And more specifically, how did the Arabic influence on The Roc come about?
I play a lot of different styles, not just jazz. I also study classical music, and I've worked a lot with folk musicians. So, no, I don't consider myself as a full-blown jazz musician. I'm in the middle of those three musics: Jazz, folk, and classical. But my main audience and main community are jazz musicians [laughs], and I'm also on a jazz label, but my influences are very wide, very broad.
I've been traveling to different Arabic countries, and playing a lot with Arabic musicians, and I'm the kind of guy who learns more from the musicians I tour with than from records. So it has been very natural for me to try to adapt and learn from those Arabic musicians I've been playing with.
This is especially true of Maher Mahmoud, who I toured with in Syria in 2008. He lives in Denmark now, and I took a lot of lessons from him and learned Arabic scales with quarter notes and Arabic rhythms and ways of thinking about improvisations in Arabic music. I don't try to sound like an authentic Arabic musician, but I do try to adopt the colors and the rhythms that they like to play and get it to mix into my sound.
How much had the quintet played together before going into the studio? And did this lead to any surprises from either the arrangements or improvisation?
I imagine the soundscape first. I try to always think through this before I ask musicians to be a part of my band. That's so when I compose, I make it very personal and make music that I think they will develop one step further. And I try to find a balance between composing and giving them enough freedom to take the music further.
For The Roc, I wanted a dark chamber sound. It's quite arranged, but there are improvisations on every tune. I try to write for every musician, but also let them play with it and improvise, as well.
The first time we met was in April last year. We rehearsed some ideas and played a concert, and then we recorded in June. So it was really just the second time we'd met as a quintet when we went into the studio. Before that, we went to a farm in Norway. [Fellow musician and ECM Recording artist] Jon Balke has a farm you can rent and do workshops, stuff like that.  So we were there for three days and played a concert the last day. And then the next time we met was in the studio, three months later. I got the chance to test out the new sound of the band before I finalized the music.
Merch for this release:
Vinyl LP, Compact Disc (CD)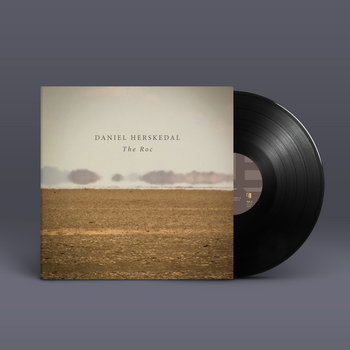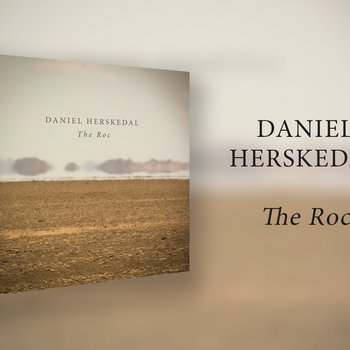 I felt surprised all the time [laughs]. I actually never played with the string players before this session. I was really impressed at the work they put into it. Because it's not easy music. It's impossible to just show up and sight read music and make it sound good, 'cause it is difficult rhythms and quarter notes. It's not easy for musicians from Europe or the U.S. who are trained in Western music to just play that. So they just listened a lot and rehearsed a lot. When we came to the studio, they were really into the soundscape and took it many steps further by improvising from the starting point in my ideas. I was really impressed, especially by the string players. I'd never played with them before, and you never know how much they'll put into it. It was like a studio gig for them. But now we're touring as well. And we'll do a tour of the UK in April.
I assume it helped that you had collaborated with two musicians of your quintet from previous recordings?
We recorded Slow Eastbound Train in 2014, and that was the first time I played with Helge and Eyolf. We had the one rehearsal the day before the recording, but that was actually the very first time we played together. But we've played together as a trio and been touring for almost three years. So, we know each other much better now than the first recording, and we've developed along the past three years while touring. It's all becoming more familiar.
—Dave Sumner