FEATURES
Dana Falconberry's Secluded National Park Residency
By Gwendolyn Elliott · August 03, 2016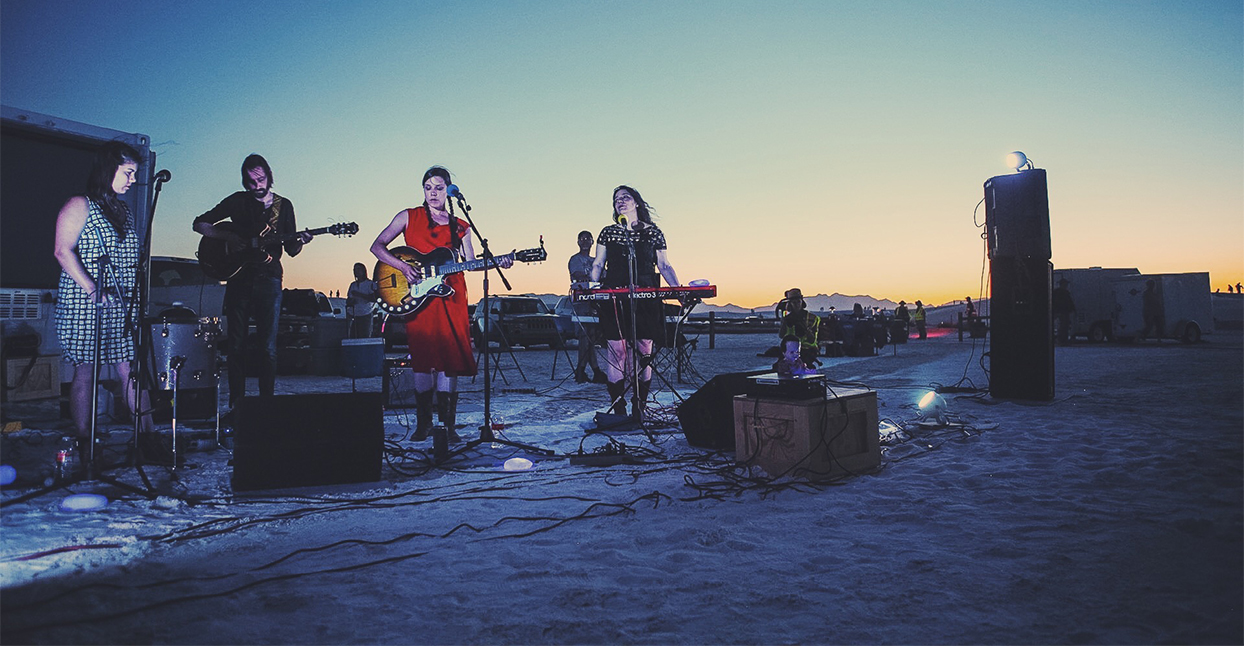 Somewhere between the sprawling, ancient wilderness of California's Sequoia National Park and the crystal waters of Crater Lake a state away, Dana Falconberry is riding in a minivan with her boyfriend, talking about spirituality in her music, when she suddenly pauses.
"Sorry, there's a bunch of car activity that's really upsetting, right in front of us," Falconberry says. Another pause. "There's some crazy road rage happening. Wow."
Just hours before, the Austin-based singer/songwriter had concluded a two-week residency at Sequoia as the park's first-ever musician-in-residence. The experience was one of quiet solitude, interrupted only by songwriting, performing, hiking, and restful nights sleeping in a ranger cabin. So a highway fistfight is naturally going to come as a shock to the system.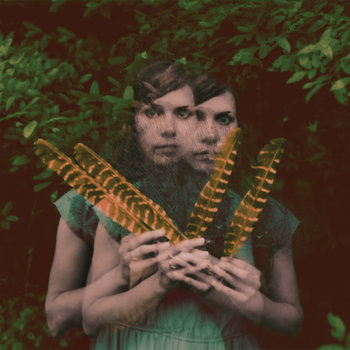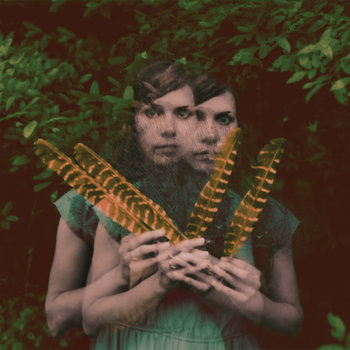 "It's really important for me, creatively, to remove myself from all of that," she says while riding past the mêlée. "One thing that struck me while I was in Sequoia is the sheer amount of all the horrible stuff going on in the world. I'd go to find [cell] service and find out that 70 people just got ran over in France—all this crazy stuff. And you know, those mountains out there, and those trees? They just don't care about any of that. We're just a blip on the timeline of the planet, and we're blowing each other up? What are we doing?"
The half-month long stay was a short interlude on Falconberry's current tour supporting her latest album, From the Forest Came the Fire, which she has been performing almost exclusively in the amphitheaters of national parks. In June, with her band Medicine Bow, Falconberry set off for the campfire circles and dunes in the Guadalupe Mountains, White Sands, and Saguaro National Parks, playing a few other dates before arriving in Sequoia to complete the residency and wrap the tour solo.
"I've had a lot of conversations with people who haven't known who we are, and that we're performing," she says. "So they go to the show and I think they seem to really enjoy the way that the music goes with the environment, which was my whole idea. It's really validating and exciting to hear that people are getting that—that's what I've been going for. To marry the atmosphere and the venue with the music."
The residency was a welcome surprise, Falconberry says. She had contacted the park's staff out of the blue to ask about playing there, and learned that they were in the middle of creating their first-ever musician-in-residence program. They asked if she wanted to stay for two weeks. Accepting was a no-brainer, despite the fact she was already maneuvering the complicated logistics of an unconventional, self-organized, and crowdfunded tour.
"I'm just not really interested in playing the same show at the same bar in a different city anymore, you know?" she says. "It's just boring to me. I really want to treat each show like a special event and provide audience members with a magical thing they might not normally experience. By doing shows in national parks, all you have to do is show up and your goal is made." (All shows on the tour are free.)
Falconberry's growing body of work—a split album with her former Hendrix college professor Mark Schantz, and 2012's delicate Leelanau LP—has long explored the artist's affinity with wildlife and nature.
"The relationship has always seemed to me to be kind of a given—a go-to. When I want to explain something about how I feel or see things, I just immediately go to some natural reference," Falconberry says. "That has never been anything I've consciously tried to do—it's just been instilled in me since I was a kid or something. Creatively, I thought it would be both fun and horrifying to write an album that has no reference to anything in nature, but I don't think I could do it. It's a very natural process for me to use nature in songwriting."
The album's first four songs—"Snail Shells," "Cormorant," "Dolomite," and "Calling Mountain"—squarely center those familiar themes. They're songs, "about ghosts, and crows, and ancient mountains, and the supernatural forces that flow through all of it," she says. There are also oak leaves, pinecones, evergreens, winter winds, river stones, and starless skies. By studding her songs with natural imagery, Falconberry pairs the eternal panorama of the wild with evocative, dream-like storytelling. She often threads her lyrics through simple melodies before hitting the chorus in a clash of sound, like a resting flock of birds suddenly taking flight.
Opener "Snail Shells" is ushered in by a monotone synth line and prickly guitar; Falconberry sings, "Then thought I/Heard my name/called from high, through…" and then there's a baited pause before "heavy rain" finishes the lyric in a clamor of percussion.
"Dolomite" occupies similar terrain, as Falconberry recalls a vision of turning into a bird. Flourishes of banjo and a brooding bass dance around lyrics like, "When for a breath I did pause/My fingers turned to claws/Oh how brand new I was."
"Dana's songwriting is very sparse, that's something I really love about it," says Spoon co-founder Jim Eno, who produced five songs on the album (the remaining four were produced by Falconberry's longtime collaborators, Christopher Cox and Grant Johnson). "When we consider adding an instrument or adding sound or going in a certain sonic direction, it's going to mean something, because there's not a lot going on. When an instrument comes in, we want it to make a statement."
Falconberry sings with a brightness that recalls Laura Veirs, which adds to her songs' atmospheric tone. Together with carefully-placed accents, echoes, and a certain hallowed feeling, From the Forest Came the Fire occasionally mirrors the ecstatic arrangements of Sufjan Stevens, more often than not feeling like a prayer-song cycle, or hymnal.
"I thought a lot about that," Falconberry says. "It's weird, because I'm not really that way in my day-to-day life. I'm not religious. I don't have rituals I do every day. I think that this music is really the only way I have to process that, express whatever spirituality I do have inside me. It is 100% based in nature."
As the National Park Service celebrates its centennial this year, Falconberry hopes she might provide its visitors—and those attending her shows—with a fresh perspective about life, art, music, and nature.
Of the few social updates she's posted of the experience, she says: "There's definitely part of me that feels like, 'OK, the last thing people need to see right now is this beautiful river I just went swimming in. How self-centered of me to be having this really great time when there's a lot of tragedy going on.' But then also I feel like doing this kind of thing, showing these places to people, is kind of all I can offer. I might as well try it."
In the end, Falconberry's music is a road map for those who like to detour—physically and psychically—from the everyday. And, as she's discovered more often than not, those are the roads lined with alpine flowers.
—Gwendolyn Elliott