FEATURES
Daedelus's New LP Is A Noisy Tribute to '90s Rave
By Ben Grenrock · May 19, 2020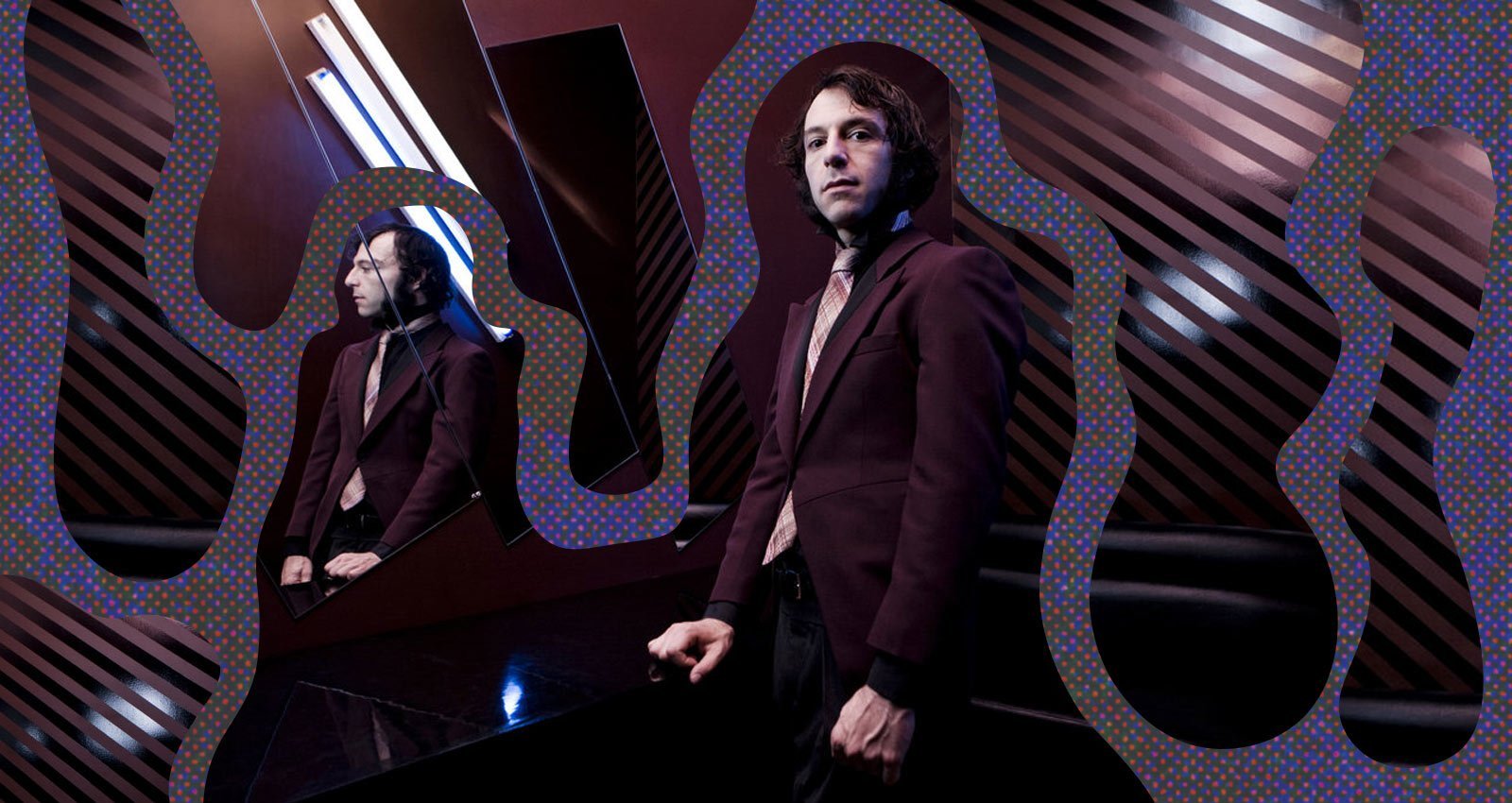 When Daedelus (aka Alfred Darlington) became an assistant professor at Berklee College of Music this past September, they wound up learning as much as they taught. Having spent the last 20 years about as far from academia as you can get—producing avant-garde electronic music in the L.A. beat scene and performing at underground raves—and with no teaching experience to speak of, Daedelus became a founding faculty member of a brand new program. For the first time at Berklee, undergraduates could enroll in The Electronic Digital Instrument program, specializing in electronic production and performance.
The wealth of fresh ideas Daedelus encountered during the EDI program's first year drastically influenced their approach to making music. As a result, their new album, What Wands Won't Break, sounds unlike anything they've released to date. Gone is the harmonic richness, the tinkerer's whimsy, and the heady conceptual themes that have marked Daedelus's previous work. Instead, What Wands Won't Break is a 53-minute barrage of minimal dance rhythms stripped almost entirely of melody, tempered with searing distortion, and honed to a serrated edge. Yet as different as it is from their past releases, What Wands Won't Break might be one of the most honest expressions of Daedelus's artistic identity to date.
Long before they'd begun making samba-infused hip-hop beats or contributed the titular sample to Madvillian's iconic "Accordion," Daedelus fell in love with electronic music on the sweat-slicked dance floors of '90s raves. "We all have our things, especially as teens," says Daedelus. "Rave and drum & bass made such an impact on me, and I really wanted to participate. But at the time, I couldn't find my voice in it." Daedelus pivoted to what felt more natural, "diving for obscure records," and producing intricate mosaics of sound. But all the while the ecstatic spirit of rave culture lived on in their live performances. Until now, it has rarely found a place on their records.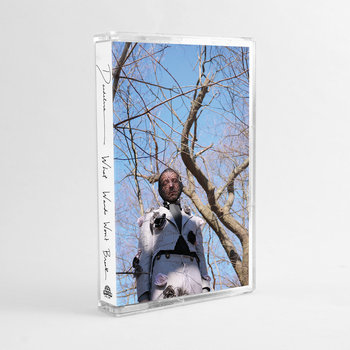 .
00:10 / 00:58
Merch for this release:
Vinyl LP, Cassette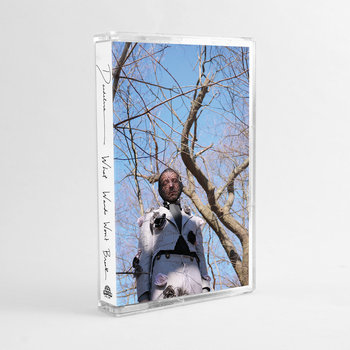 On What Wands Won't Break, that spirit of rave culture explodes with frenetic energy on tracks like the blistering "Fettle" and "Zenith." The obliterating bass on "Crux" transports listeners to that magical sweet spot inches in front of a throbbing subwoofer, and getting caught in the roiling chaos of "Datura" feels eerily similar to swimming your way through a crowded dancefloor. On What Wands, Deadelus found their way back to the kinetic EDM that electrified them in their youth—and they did it by teaching their students how to discover their own artistic voices.
In their finger drumming and live remix classes, Daedelus teaches students physical skills that will improve their technical ability. But Daedelus's larger goal is to push students beyond simply mastering technique to discovering who they are as artists. "So much about finding your sound is about delving into something deeper," they say. "I feel like my role is not to just talk to them about how to press a button, but to talk to them about why that button got invented, or why it got repurposed. That has to be a part of the curriculum. If we're going to talk about electronic music but we're not going to talk about the cultures that created it, I wouldn't feel like we were doing even close to the right thing."
As Daedelus began researching sound studies, they picked up Black Noise by Tricia Rose, one of the first critical theory books about hip-hop, and a book Daedelus had become aware of through their friend and fellow beat scene musician, the late Ras G. In Black Noise, Rose writes that certain established notions about what is permissible in music—like "clean" and pristine sound being more desirable than distortion—are so ingrained in sound culture they are literally hardwired into an electronic musician's instruments. "We have all these devices," Daedelus says, "levelers, compressors, limiters—to try to create a sound space that fits this Western mold of classical music and to create space for quiet, intimate moments."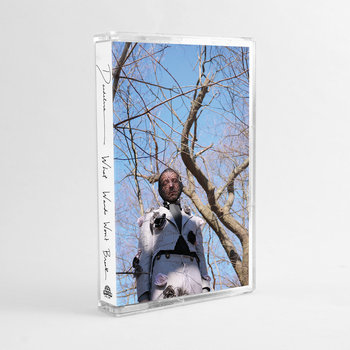 .
00:10 / 00:58
Merch for this release:
Vinyl LP, Cassette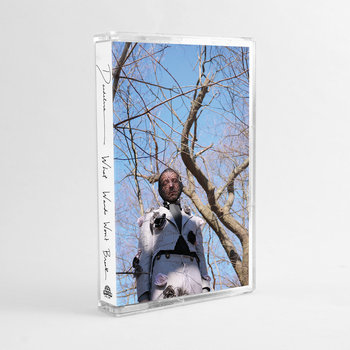 But hip-hop, techno, and house didn't come from an impulse to create quiet moments, nor do they hail from the same tradition as Mozart. "They were rebellion music," says Daedelus. "They were rebellious acts by largely marginalized communities trying to be heard and be loud and be noticed." Forcing rhythm-based music to abide by historically European conventions of sonic politeness robs them of something essential, Rose argues. To her, the genres themselves don't want to be quiet or polite. "I thought that was so profound," says Daedelus, "this idea that the music had its own agenda. That we acknowledge that it wants to do certain things. I wanted to live up to even a part of that."
If What Wands Won't Break has an agenda, it's to shatter those conventions by oversaturating and distorting its sounds to the extreme. Case in point: many of the record's bass lines are actually kick drum samples—they've just been tortured into the shape of an entirely different instrument. The record both serves as an homage to Ras G's own explosive sound while capturing the transgressive abandon of a rave in a way Daedelus never has before. "Tricia's tome allowed me to perceive some of the ways where I've gone along with some of these [traditional conventions] because it seemed like those were the laws," Daedelus says. "But who's to say what's the law, you know?"
For years Daedelus felt their recorded music wasn't visceral enough to play in a rave setting; during DJ gigs, they would live-remix other people's material, or pull bits and pieces of their own "into more danceable shapes." After What Wands Won't Break, that won't be necessary. Daedelus's previous albums have been thoughtful, intricate, and often beautiful. But for an artist whose first love was '90s drum & bass, and whose passion for electronic music began with rave culture, their year at Berklee seems to have taken Daedelus down the same path of sonic self-discovery they hoped to guide their students. With a new crop of young musicians to join Daedelus at the EDI program this fall, chances are that path will have quite a few new visitors.