FEATURES
Curses' "Next Wave Acid Punx" Comp Chronicles Four Decades of Dark Club
By Andi Harriman · June 11, 2021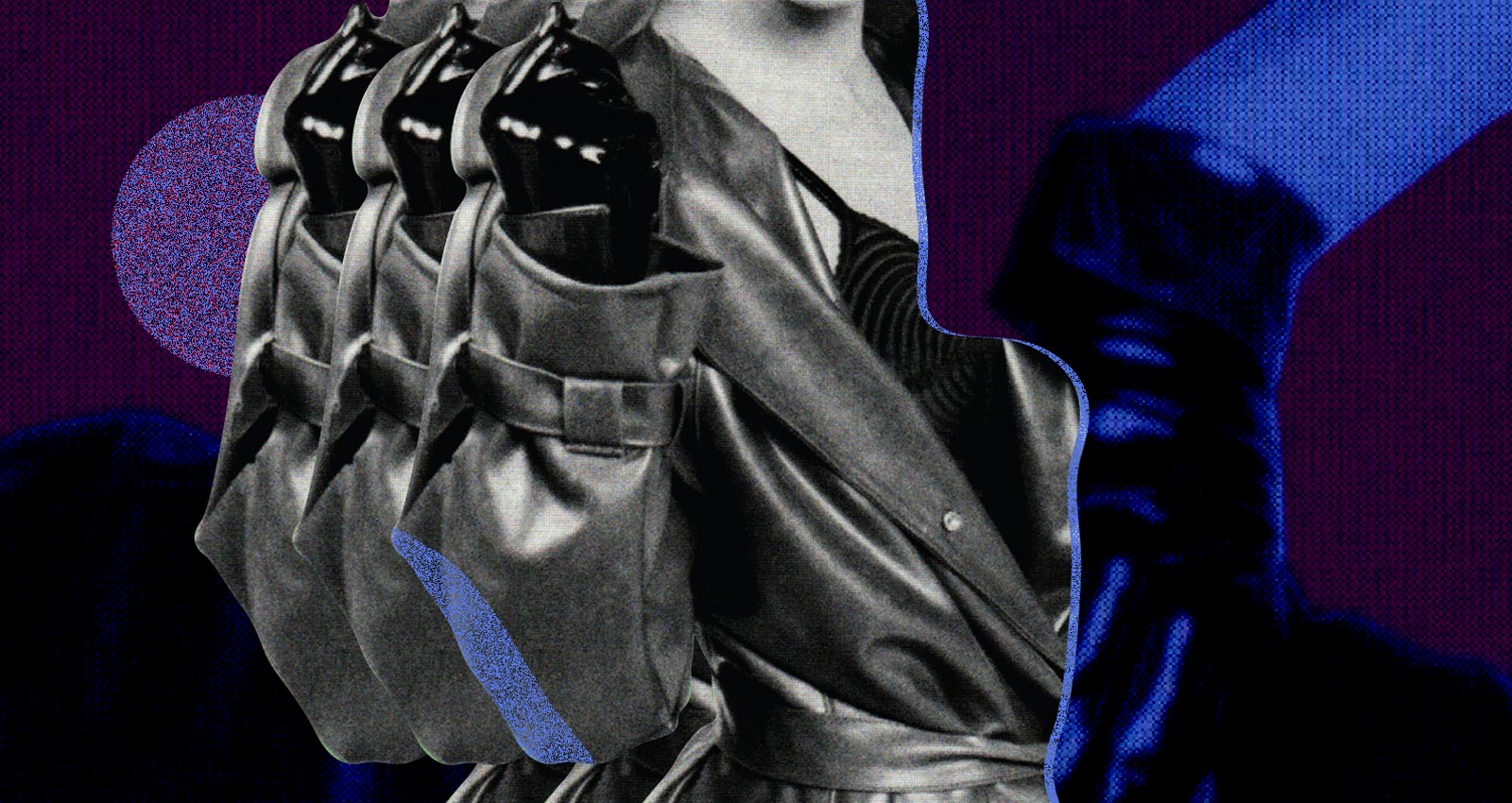 It's difficult to define the Next Wave Acid Punx compilation. If anything, it's dance music with an air of danger, a slight sense of foreboding—but not too much. The fascination is tied up in its tantalizing mystique. "For me, [the music on the compilation is] all very romantic," says producer and DJ Luca Venezia. "You've got these really beautiful pads, these epic ballad drums, but used in a dance music context. I think that's a common thread that goes throughout."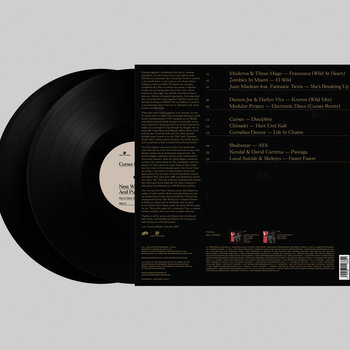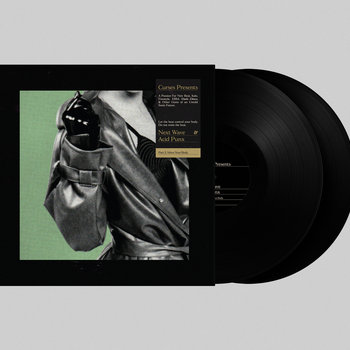 .
00:10 / 00:58
Merch for this release:
Compact Disc (CD), 2 x Vinyl LP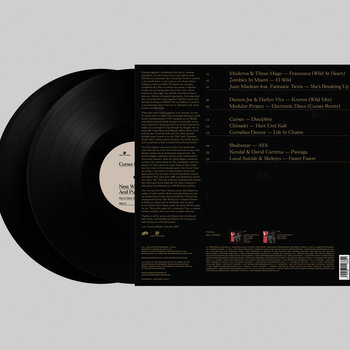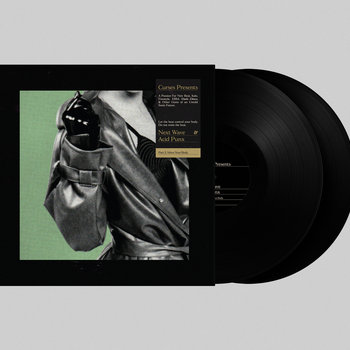 The 38-track compilation, curated by Venezia, is a cumulation of artists, genres, and eras that's split into three chapters: "Origins," "Break a Sweat," and "Maximum Heat." These chapters emphasize the range of influences reflected in his own music project, Curses; in that sense, Next Wave Acid Punx is his autobiography. "Curses is about translating all these different genres into one sound. A lot of people get confused and that's okay," he says. "I've always had such a passion for everything early EBM, anything weird Italo [disco], and anything from the new beat era, specifically." New beat, the short lived, Belgian-born dance movement of the mid-to-late 1980s, was derived from disparate genres such as house and industrial music; movie scores; and hip-hop records that DJs slowed down to a hypnotic, sensual groove. (And, as the myth goes, A Split-Second's "Flesh"—featured on the compilation—was the first track to spark the movement when its speed was reduced to a druggy, chugging beat.)
Next Wave Acid Punx, named after the idea that the next wave never goes out of style (with a nod to Curses' specific "acid punk" aesthetic), embraces and reinterprets the alchemy of new beat with a melting pot of moody club tracks. Venezia's storyline begins in the bargain bins of New York City's record stores such as Bleecker Street Records and Vinyl Mania where the 99 cent new wave, freestyle, and Italo disco 12-inches from the 1980s gathered dust. "When I first started DJing I didn't have a lot of money, I didn't even have direct drive turntables yet," says Venezia, who, as a teenage punk in the 1990s, raged at CBGBs, then, within a matter of hours, was raving at the Limelight.
Venezia's lack of funds forced him to forage through the discounted vinyl: "The tracks that caught my attention were the dubbed versions and the extended dance mixes with the gated snares," he says. The chapter "Origins" is reflective of those crate digs, a smattering of derelict sounds that have kept bodies in the sweaty, shadowy confines of the dancefloor for decades. Artists like the oddball pop-crossover band Yello, the guttural synthpunk of Suicide, and EBM progenitors Front 242 are side-by-side with unexpected selections. The house track "Mystery Girl" by Mystery and Judy Torres' freestyle hit "No Reason To Cry (Instrumental)" emit a passionate radiance next to the sinewy sleaze of industrial artists such as Colourbox and Demolition Group. For Venezia, these pairings add a cinematic element to the compilation's oeuvre.
While the first chapter begins with the gritty lo-fi recording "Z.M.R." by the Slovenian experimental band Borghesia, it closes with an update on the haunting synthpop track "Porte Bonheur (Lucky Charm)" by the British band Hard Corps. Member Clive Pierce never considered Hard Corps to write music specifically for the club: "I think because we weren't really making records of the out-and-out dance music genre, our 12-inches would be record shop crate digger's surprises—something a bit odd to take a shot on," he says. "We ripped up the rule book and basically were reborn when we all decided to hang up our guitars. To me, our compositions had integrity. It was true. It wasn't of any time, it never followed specific rules. That free spirit is probably why it still has an attraction to some."
Artists included in "Break a Sweat" follow similarly: approaching dance music in a way that borrows from the past but resists all preconceived rules. "It is basically encapsulating all the current music I've found that echoes a lot of those similar sounds," says Venezia of the second chapter. "It's not directly trying to imitate it, but it's influenced in one way or another."
This grouping of artists initially appear more approachable—their rougher edges are rounded out with the smoothness of production—but they maintain their established edgy allure with some punctuated curiosities. The eerie melodies of Radial Gaze's "Totem Echoes (You Man Remix)" fit unassumingly alongside Juan MacLean's "She's Breaking Up," a song seemingly veiled in hysteria: "It may be a big dance floor track, but when you combine the witchy, ethereal vocals from Fantastic Twins, it taps into the subconscious," Venezia explains. "It has this ominous quality."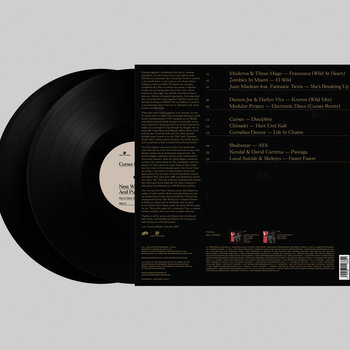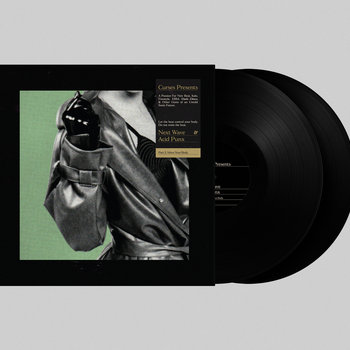 .
00:10 / 00:58
Merch for this release:
Compact Disc (CD), 2 x Vinyl LP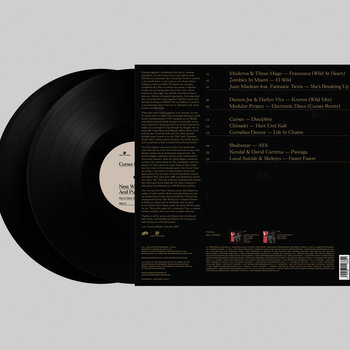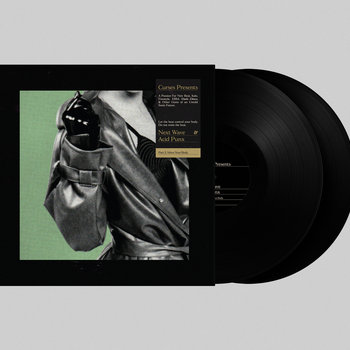 Each artist delivers eccentricities to the compilation through spacial intergalactic sounds; electro elements with intense, industrialized drums; or even the inclusion of traditional tools in a new context. The Mexican band Zombies in Miami, emphasize guitar-based disco—"utilizing Morricone-esque riffs and spacious, dusty moods," Venezia adds—with their track "El Wild." It recalls the airy, uncanny atmosphere found in Yello's "Lost Again (Extended Dance Version)" from the first chapter. "We can manage many kinds of genres or styles but it will always sound like us, we love to experiment and renovate ourselves, musically speaking," the duo explain.
"Maximum Heat," the final segment, consists of hand-selected artists who wrote a track specifically for the compilation. "It was a way for me to invite all my friends and artists that I admire who share the same unusual passion for these genres [to participate]," Venezia says. "When you feel you're alone, you have all these different genres that you love and are influenced by, but then you start finding all these other new artists who are also influenced by these different genres. It's really refreshing."
The chapter thrives on the mutated interpretations of 1980s dance music. Franz Scala's "Shortwave Memories" is reliant on deviant EBM basslines that are littered with percussive Italo disco elements, while Pablo Bozzi's "Storm in Dallas" builds to an intense synthesized crescendo worthy of a John Carpenter movie soundtrack. Shubostar, the Korean producer and DJ who calls her style of music "cosmic disco," riffs off the bizarre charm of new beat with the track "AYA" by sampling Tibetian voices and a Chinese gong overtop '80s-influenced drums. "The generation of the genre is over," says Shubostar, who, like the other artists on the compilation, operates with zero parameters. "People follow DJs [and producers] who have a strong color of their own."
These colors, electric and glowing, are found in the unpredictable dance music landscape of Next Wave Acid Punx—where there's dirtiness, there's also a sleek seductiveness. It's a balance between dichotomies that keeps Venezia's storyline, with its twists and turns, veiled in mystery. "I think it's good to keep people on their toes," he says. And, just like a rummage through the bins at the record store, there's always something new to discover.