FEATURES
Hackensack, NJ Rapper CRIMEAPPLE Excels at Verbal Acrobatics
By Jordan Commandeur · March 25, 2020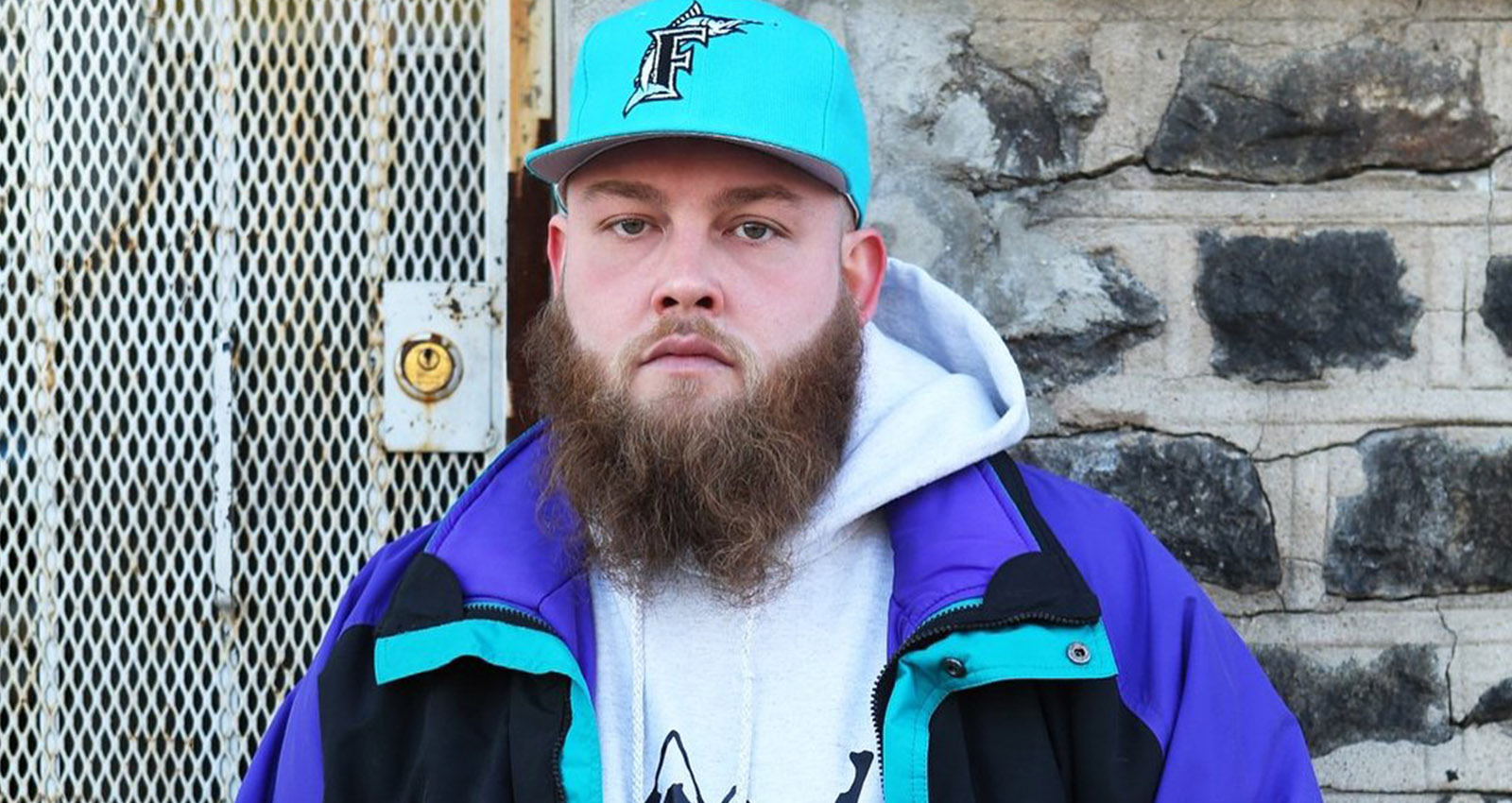 In the Spring of 2017, on Statik Selektah's Show-Off radio show, a relatively unknown rapper by the name of CRIMEAPPLE stepped up to the mic and kicked out the kind of weapons-grade freestyle that heralds the arrival of a major talent. Even more remarkable was the fact that he wasn't from Queens, or Oakland, or Brooklyn, or Atlanta, or any of the other cities that have been hip-hop hotspots since the birth of the genre. No, CRIMEAPPLE was from the suburban town of Hackensack, New Jersey. Which meant that if he was going to make a name for himself, he was going to have to make connections in the city.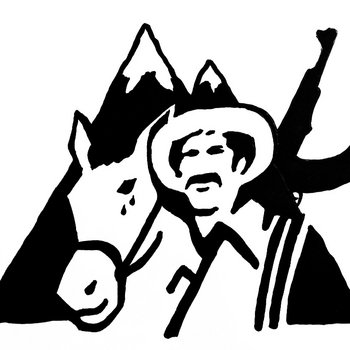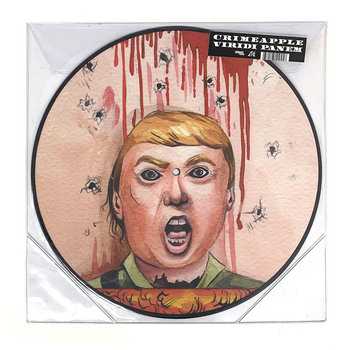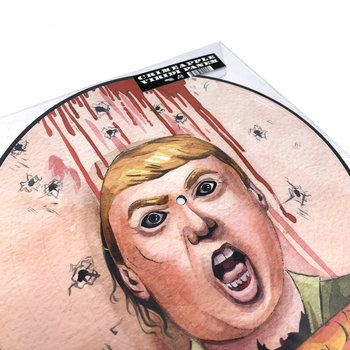 .
00:10 / 00:58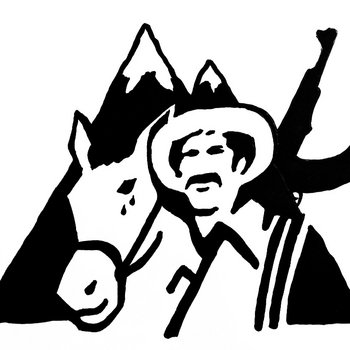 Merch for this release:
Vinyl LP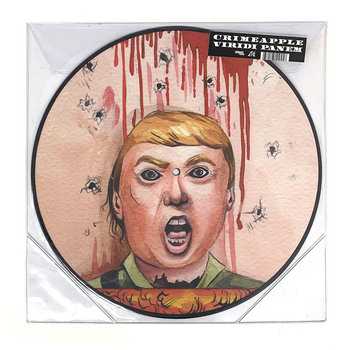 CRIME was introduced to hip-hop early—his two older brothers would play rap records in the house before he even started elementary school. "I was fortunate enough to have a lot of hip-hop in my household when I was young," he says. "I think I started rapping just by hearing songs and rapping them to myself at a very young age—and maybe forgetting the words and changing them." When he was eight years old, CRIME was already writing and recording original songs. "I was mad young, with the li'l speakers and the tape shit—writing li'l crazy rhymes in, like, third grade. I always had a pen and the proclivity to create."
In high school, CRIME earned a reputation for his skills on the mic, which served him well on the local battle rap circuit. "This was actually old school battling where it's like, you're nice, and everyone knows you're nice. So, people from the other town hear about this kid from the other high school who is killing everybody, and y'all are gonna meet up [and battle]," he says.
It wasn't long after that when CRIME met producer Buck Dudley, who has since become his most frequent collaborator. "I met CRIME at a show in New Brunswick about 9 or 10 years ago," Dudley recalls. "We had a mutual friend who introduced us, and we collabed on a few songs soon after that. We kept working on a few different projects over the years, and both took time off from making music in that time period but remained close." After CRIME's stunning performance on Statik Selektah's show in 2017, the duo decided they needed to capitalize on the buzz and get some music in the streets.
.
00:10 / 00:58
Merch for this release:
Vinyl LP, Compact Disc (CD)
Which is how CRIME's classic debut Metralleta was born. The 7-song EP is a showcase for his biting humor and oddball references, which he spits over Buck's dark, ominous grooves. There's no one standout track—every song is a highlight. Even after a cursory listen, CRIME's fondness for unlikely word choice is apparent. On "Milk and Ladyfingers," he nonchalantly drops "hoot" and "chortled" in the same line. On "The Cookout" and "Popshit," he waxes nostalgic, reliving a world of lively Colombian BBQs and somber father/son smoke sessions.
Within a month and a half of Metralleta's release, CRIME and Buck dropped three more EPs: Perfect, Perfect 2, and Sweet Dreams. In the summer of 2018, he released Aguardiente, a full-length collaboration with enigmatic producer Big Ghost Ltd. The album, which takes its name from a strong Colombian liquor, is the perfect pairing; Ghost's woozy beats are an ideal match for the New Jersey lyricist's slow flow. The album was not only a favorite with fans but it was on DJ Muggs' Top 5 Albums of 2018 list, which turned out to be foreshadowing for what was to come.
At the top of 2019, CRIME teamed up with Brooklyn/L.A. producer DJ Skizz (who has worked with Your Ol' Droog, Sean Price, and Conway) for their collab album Wet Dirt. Opening with a song that re-contextualizes the first stanza of "My Favorite Things" from The Sound of Music, the album expands on CRIME's work up to that point. "Divine" is marked by deeply personal confessions: "Regretting what a couple dates made/ Staring at a life sentence 'cause her period came late/ And how would I confess like, your daddy was a bastard/ Who didn't wear protection and now you're part of that pattern/ Momma never got a ring and could barely afford a Saturn/ I never got the chance, so all I can do is imagine." And on "FFFeel Good," CRIME indulges his vocabulary fetish by flipping words that start almost exclusively with the letter "F": "Fumes fogging up my frontal lobe/ I feel frozen/ Fickle 5-0 flooded, fled the fuzz, fuck it/ Front forever but the flow is irrefutable/ Inflammable, fresh flowers furnished the funeral."
Merch for this release:
Vinyl LP, Cassette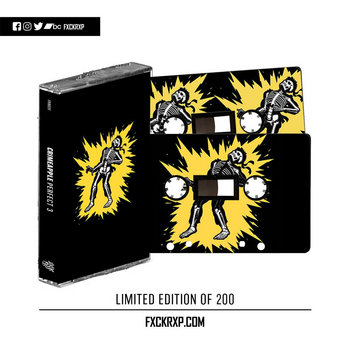 Later that same year, CRIME added another high-profile collaborator to his CV: Cypress Hill's DJ Muggs, his partner on Medallo. To give the project an extra layer of authenticity CRIME, who is Colombian, brought Muggs to Medellín—where his family is originally from—to record. "I had been to Colombia several times in my life," CRIME says. "But before that trip, I hadn't been in like 12 years. It was a big deal. Getting to do an album with Muggs, let alone just kicking it with him on a regular basis was incredible. And kinda reacquainting myself with where my family's from, remembering shit and being able to show him places, try the cuisine, all that good stuff—it was a fire experience."
CRIME recently reconnected with Buck to begin work on their sixth project together, Viridi Panem. The title roughly translates to mean "green bread," and the album is a study of capitalist greed. References to the shiny-suit era of Bad Boy Records, as well as "D'Angelo Vickers," a song named after Will Ferrell's money-grubbing character from The Office, help sell the concept. Buck's beats fall somewhere between spooky and sinister, which perfectly suit CRIME's rhymes, which detail his expensive tastes and what he's willing to do to enjoy them. ("Dead Gringos," for example, is a menacing ode to "stacking up dead white dudes"—aka, money.)
And while labels have been circling the MC, CRIME is content to stay independent. "Cats know I get busy regardless, whether I'm signed or not," he says. "Everyone knows I don't run with no crew. I just get busy and make it happen."