FEATURES
Beloved UK Band Cranes (Re-)Emerge From the Shadows
By Ned Raggett · May 18, 2023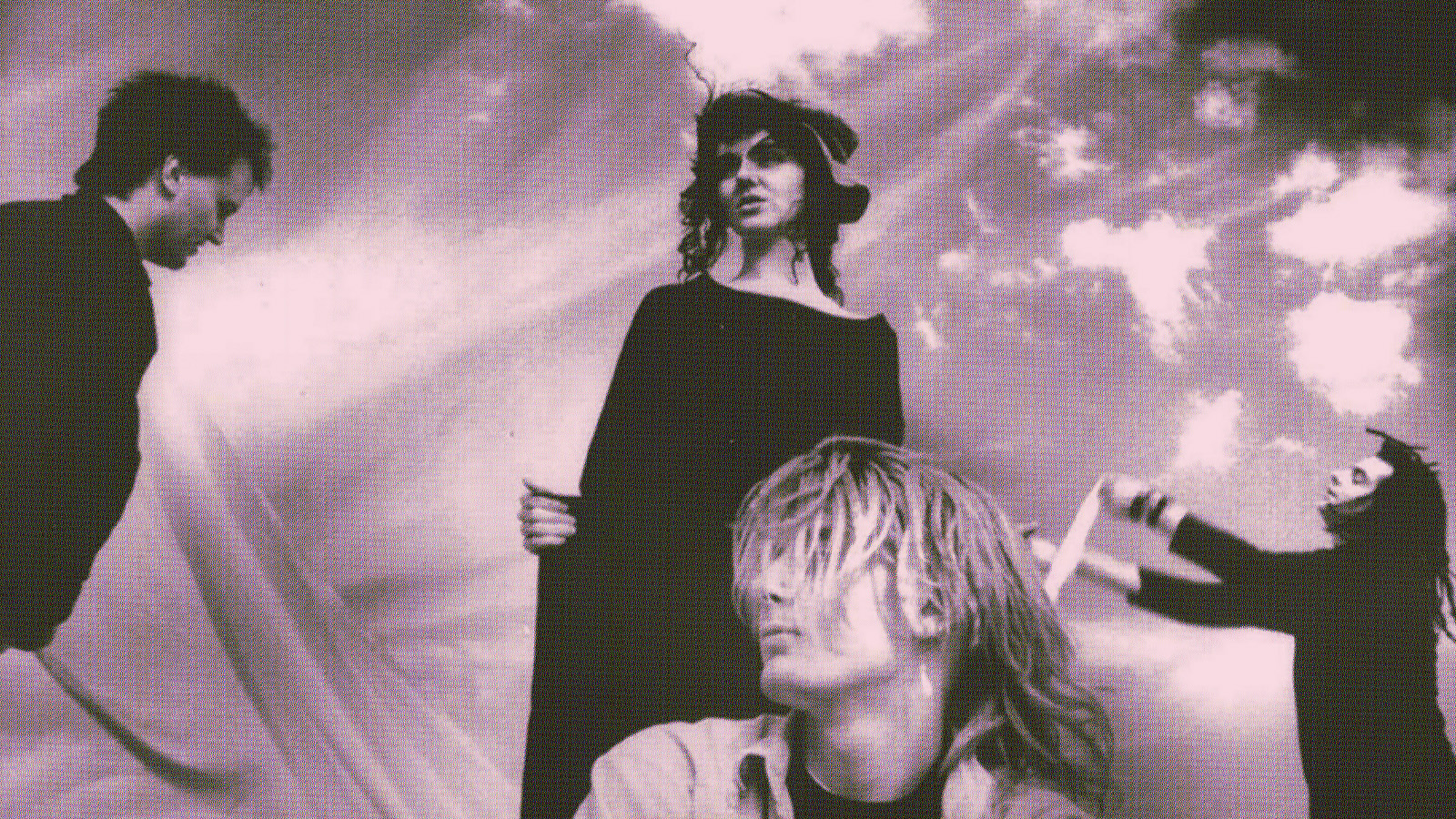 The Isle of Wight, off the southern coast of England, has no shortage of connections to music history—whether it's the famed 1970 edition of its multiday festival to the recent emergence of indie rock cause célèbre Wet Leg. On a recent visit to the island, Alison Shaw—cofounder of the band Cranes with her brother Jim—experienced her own bit of local serendipity.
"[Cranes manager] Jason [White] is now the general manager of 4AD," she explains, "and the artwork for Peel Sessions 1989-1990 has been beautifully done by Chris Bigg, who was one of 4AD's designers as part of 23 Envelope and v23 for 20-odd years. And coincidentally, he lives three miles up the road. I couldn't believe it when I found out he was here!"
An archival collection documenting some of the group's earliest days, Peel Sessions 1989-1990 is also the first formally released effort by Cranes in the 15 years since their 2008 self-titled album. It serves as a reintroduction to one of the most unusually compelling bands to ever come from the UK. While they toured early on with shoegaze legends Slowdive and have long been championed by the Cure's Robert Smith—including his famed remix of their most well-known song, 1993's "Jewel"—they don't fit comfortably into any particular scene or style. Instead, thanks especially to a series of albums and EPs through the early to mid-'90s, they used rock music's cover to create atmospheric, carefully structured songs that ranged from high-volume roar to haunting calm, anchored by Jim's dramatic percussion and Alison's sometimes subtly unnerving vocals.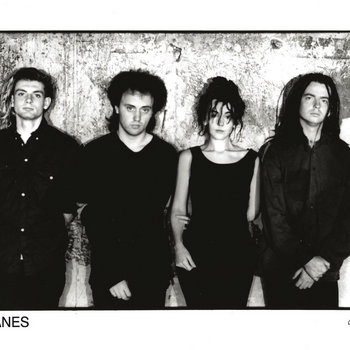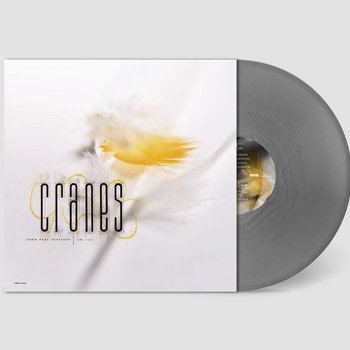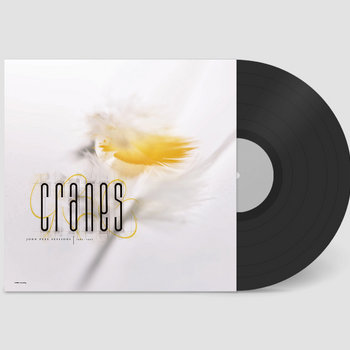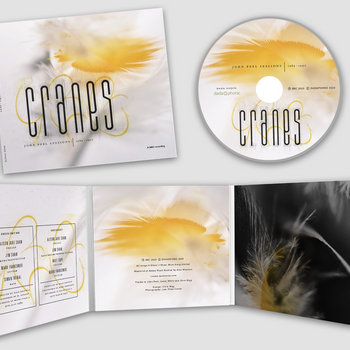 .
00:10 / 00:58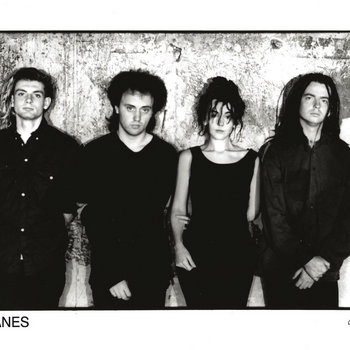 Merch for this release:
Vinyl LP, Compact Disc (CD)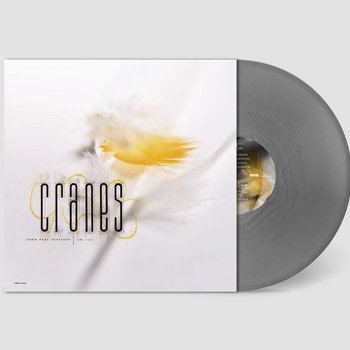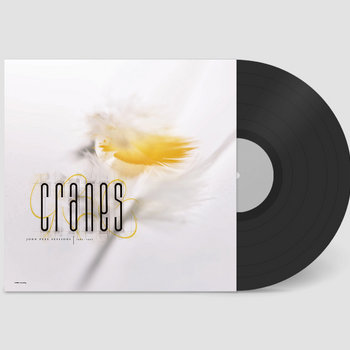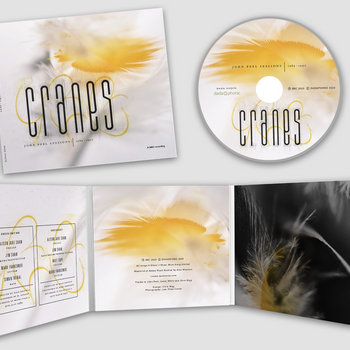 But for all their music's remarkable elements, the roots of Cranes as a band were engagingly familiar. Both Alison and Jim, who live in Southsea, aren't too far from their family home in Portsmouth, where the two got started in music in the mid-'80s as teenagers by literally making noise in a garage. "[It] was never used for a car!" Alison recalls. "We kind of took it over. Jim was about 15 when he got his first drum kit, and he learned to play with a couple of his school friends. I gradually started to hang out with them, started to play guitar, maybe sing a little. That was the very first time we ever touched musical instruments."
Alison describes the next important step for her and her sibling as becoming "obsessed with the recording process," taking advantage of a local music hire shop to get in 4-track studio time on the weekends when they could afford it. "We basically would just spend all day and all night, we would do shifts," she describes. "I would work for six or eight hours in the daytime, and then Jim would come out and work through the night. There was a force that was driving us, but I can't tell you what it was." Her distinct singing voice began taking form around this period, in large part because recording different elements at different times meant that she didn't have to fight to be heard over, "the drums and the noise of the guitars and things. I could sing in my own sort of natural voice, just gently sing and not have to yell."
The Shaws's friend Ian Binnington, founder of the local label Bite Back!, first featured the group on a compilation tape, then released the 1986 cassette Fuse, which resulted in praise from one particular sonic hero: Manchester production legend Martin Hannett. ("We can literally say that he was the first person who ever gave us any feedback," remembers Alison fondly, "because virtually no one heard Fuse at that time!") But it was their second effort for Bite Back!, 1988's Self-Non-Self EP, that caught the attention of legendary BBC radio DJ John Peel, a regular champion of new and emerging bands on his famous series of live in-studio radio sessions.
"[Binnington] sent [Self-Non-Self] to John Peel as soon as it was released," Alison says. "He played a track from it four nights in a row, because he had four shows a week. We couldn't believe it! Then, on the Sunday of that week, [longtime Peel producer] John Walters phoned up; my dad took the call because I didn't have a phone where I lived. [Walters] said, 'There's been a cancellation, and if the band can make it next weekend we'd like to fit them in.' So it was all really fast."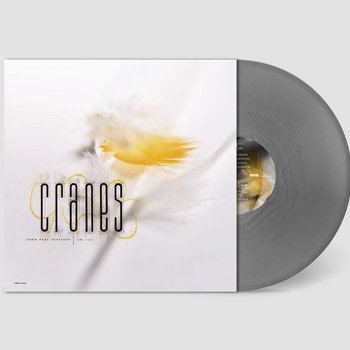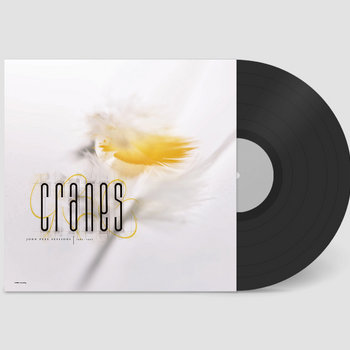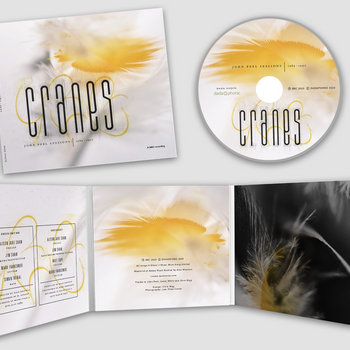 .
00:10 / 00:58
Merch for this release:
Vinyl LP, Compact Disc (CD)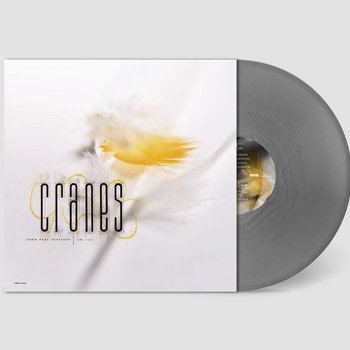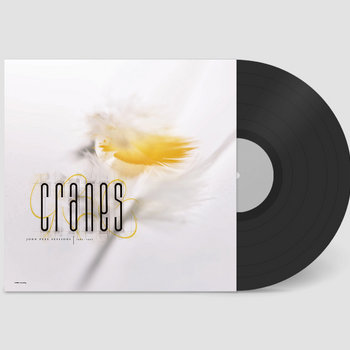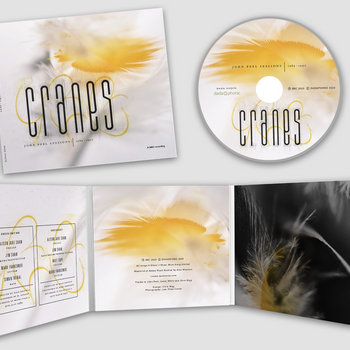 Alison has fond memories of both the first four-song 1989 session—recorded as a trio with newly joined multi-instrumentalist Mark Francombe and which included notable selections like "E. G. Shining" and an early performance of one of their most harrowing songs, "Starblood"—as well as the subsequent 1990 session, which marked the debut of another key early member, guitarist Matt Cope. That session consisted of three songs, including lead number "Da Da 331."
What's especially notable about the first session, in particular, is its powerful starkness—as direct and immediate a sound and style as any underground rock band was trying then, though Alison hears it with slightly different ears. "It wasn't as kind of grungy and noisy and messy as we were in real life," she reflects. "It was kind of a cleaned-up version. But listening to it now, it's still our energy."
She also credits the producer of both sessions, Mott the Hoople veteran Dale Griffin, with further inspiration, explaining that, "he was encouraging to us because it was the first time that we'd ever recorded pretty much anywhere other than my dad's garage. About halfway through the day [of the first session] I said, 'Is this okay? We don't really know what we're doing here.' He said, 'You are doing okay, you're actually the best band we've had in here for a long time.' That was nice!"
.
00:10 / 00:58
The formal release of Peel Sessions is part of a swirl of new activity for Cranes, including a one-off show in London later in the year to celebrate the 30th anniversary of their second full-length, Forever, when both Francombe and Cope will play with the Shaws for the first time since the '90s. Alison is happy that everyone's back in touch again, saying that the reaction to the announcement of the show surprised her. "We'd been talking about it probably since January, thinking 'Shall we do it? Are we going to be ready?'" she says. "We literally didn't know if there would be much interest or not. But it sold out really quickly—in two or three days. We were astonished! We had all started to talk last October. A two-hour phone call with Mark from Oslo and then a two-hour call with Matt in Brighton, and then we all got together in January. It's amazing. It's all our old friends back."