FEATURES
On Craig Kupka's New "Crystals" Reissue, an '80s Electronic Hero is Reborn
By Andy Beta · May 26, 2020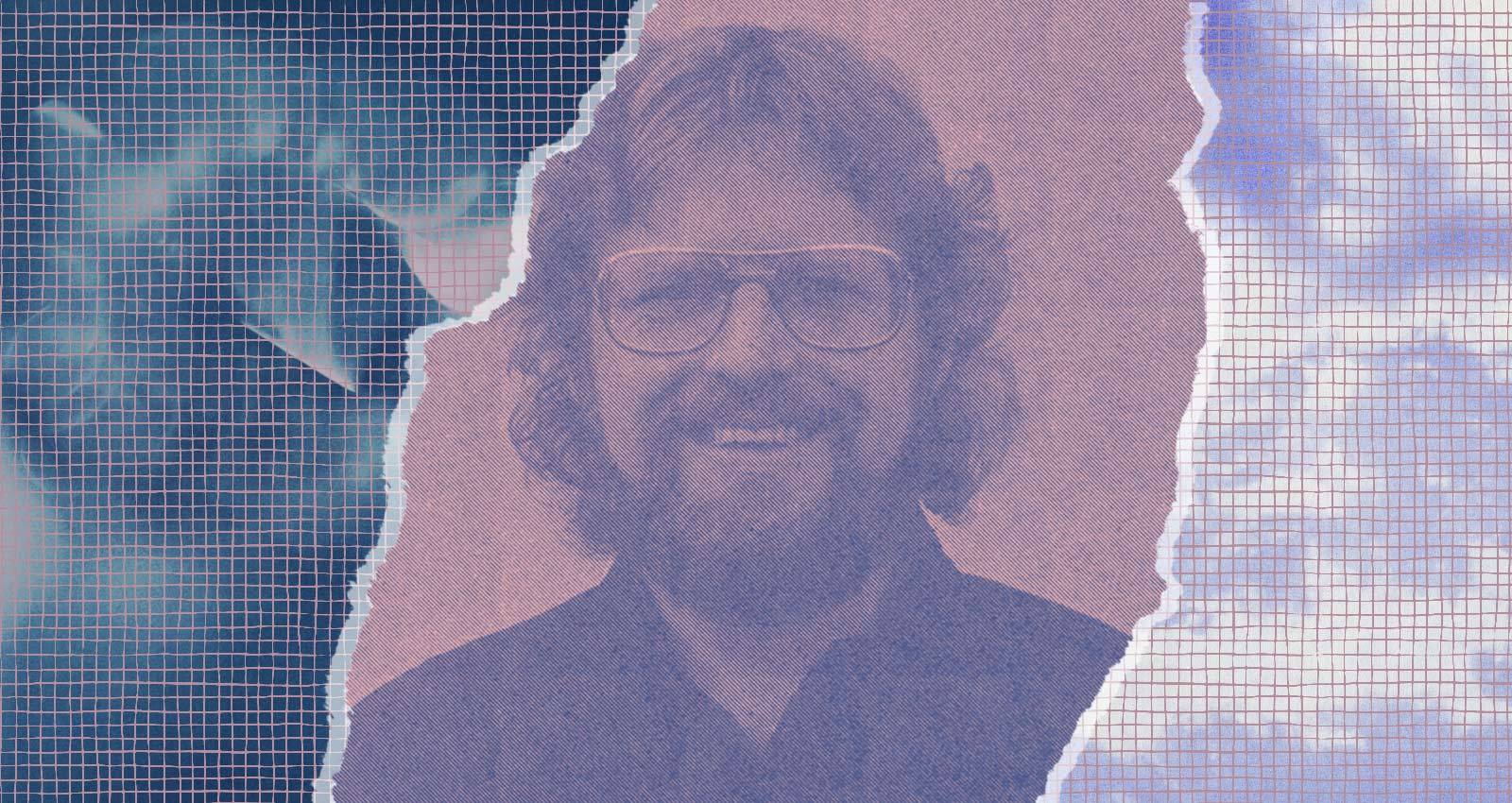 On the back of his 1981 album, Crystals, the trombonist/composer Craig Kupka spelled out something of a mission statement. Kupka wrote that he envisioned his music as a balm that "allows one's full attention to inner sensations and feelings towards self-understanding that brings peace and strength. Use it while driving freeways and crowded city streets." 
Of course, the native Angeleno would zero in on the utility of having a soundtrack to soothe the frazzled commuter (and perhaps attain peace on the 405), but the now 74-year-old Kupka couldn't foresee the longevity of his music. "All these years later, I'm stunned that there's this interest in our music," he tells me from his cabin in San Bernardino County. "We never thought there was going to be any long-range lasting of this music. We were just putting it out into the universe."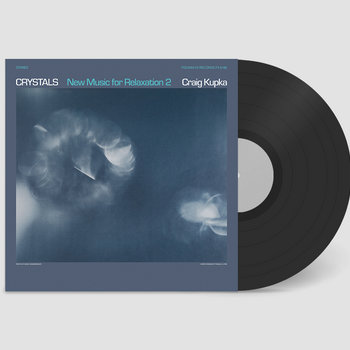 .
00:10 / 00:58
Merch for this release:
Vinyl LP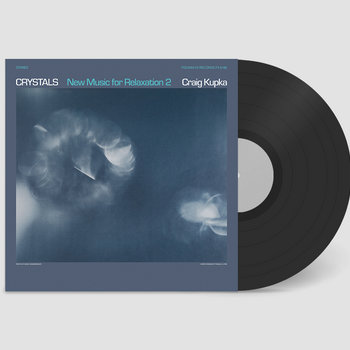 Kupka released two groundbreaking albums in five years for the Folkways imprint—in addition to three albums to accompany modern dance. All of them were overlooked at the time; by his estimate, he earned roughly $25 in royalties from his albums. But since then, his 1981 album Clouds and follow-up Crystals have become sought after recordings. This month, Smithsonian-Folkways reissues Crystals both digitally as well as on vinyl, offering a new generation of drone, ambient, and new age fans a chance to luxuriate in these prescient pieces. Whether one gravitates towards the durational tones of Sunn O))) or The Caretaker, Kali Malone or Eliane Radigue, Kupka's music will be a revelation.
Born in Inglewood right after World War II, Kupka says that while his parents weren't musicians, they encouraged their children to play, which led Kupka to enroll at UCLA as a music major. Hearing the Beatles' Revolver turned his world upside down, but that wasn't all: "When Terry Riley did In C, that absolutely blew my mind," he says with audible enthusiasm for the 1964 minimalist work. "I have a score of it, I've played the piece, I've even conducted the piece—even though it doesn't need a conductor." He also fell under the sway of composers like La Monte Young and Earle Brown.
Although, there was another revolution in the 1960's that most inspired Kupka: modern dance. Through sheer circumstance, he fell under the sway of the art form. "In the late-'60s, modern dance treasured live music, mostly improvised," he says. It was through dance music circles that Kupka met his Clouds and Crystals collaborator Norman Beede as well as his future wife, Nancy, a former ballerina turned dance instructor. "You'd spend eight hours a day improvising music to movement. Not everyone has that skill, it just happened to be a skill of mine. I see movement and can translate it into music." It was a scene heavily informed by the famous collaboration between Merce Cunningham and John Cage as well as Alwin Nikolais and Murray Louis. "They created dances that used motor rhythms, repeated patterns that looped over and over again," he says. "So Norman and I developed a technique called 'left-hand motor rhythm patterns' where we would create a rhythm with our left hand on the piano and add filigree on top. In class, sometimes the dancers would go and we'd play 55 minutes without stopping."
It was in playing for these modern dance classes in the '70s that the foundation for Clouds and Crystals was conceived. "My wife was pioneering this practice of meditation with the students at the end of class and at that point in time, we would have to create music with no pulse, very spatial with long spans of time between events," Kupka says. Around the same time, someone turned him onto Steven Halpern's groundbreaking Spectrum Suite, an album of dulcet tones that envisioned music as a healing power, often considered one of the first examples of New Age. "I went to Norman and said, 'We should do something like this, because we're already doing this in class.' So we got a group of players together and spent quite a bit of time in rehearsal slowing ourselves down."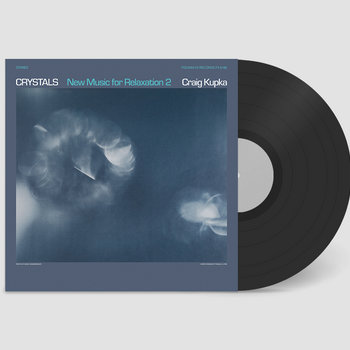 .
00:10 / 00:58
Merch for this release:
Vinyl LP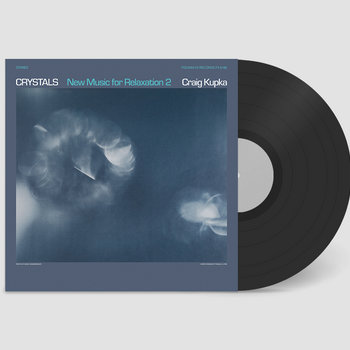 And how did Kupka, Beede, and band learn how to slow down? "Uhhh…we smoked weed," he says with a hearty laugh, "and then we would play. It took awhile. We had good technique, but to get waaay down there, it took awhile. But we found the space." Clouds was created by a five-piece ensemble, using Fender Rhodes, Arp, wind chimes, electric guitar, bass, and vibraphone to elicit a distinct sensation of weightlessness, drifting leisurely like its namesake. "Clouds was a real fun one because that was done live, one take live," he recalls. And while it had roots in minimalism and the New Age scene emanating from the West Coast, it hovered in its own sonic space. Even more surprising, Kupka found a fan in Folkways' founder Moe Asch: "Folkways was into folk and roots music, so for Moe Asch to take that jump, that was something else."
Crystals followed soon after and is even more ambitious and refined in its approach. The title track features cells not unlike those first used in Riley's In C, with Kupka taking these "little fragments" and slathering them in echo and reverb so as "to make it swirl." And like everything else, Kupka and company improvised it all live. "Trombones of Lithia" is built on long tones provided by Kupka's trombone and two other trombones, their syrupy, rumbling tones supported by minimal synthesizer accompaniment. "If you listen back to it, we were so in tune with each other, you'll hear that there are chord changes," Kupka says. "None of that was planned out. That was all instantaneous on our part." And unlike other drone works that would follow in its wake, these drones feel more ephemeral, which Kupka says is due to the trombone itself: "The drone is not continuous. There's a tie-in with the human breath and we used reverb and echo to cover the breathing, but there's a pulse to the drone itself, a breathing pulse."
As Kupka recalls, that time in his life was one of spontaneity and being in-the-moment. More than once, he tells me "All of our life was improvisation back then." After these albums failed to make much of a dent in the marketplace, Craig and Nancy decided to settle down and start a family, which meant Kupka turned his attention towards music education, working as a high school and college teacher for years. Ironically, in the past few years he found he didn't even have time to teach, as "my trombone career suddenly took off," with Kupka playing in an array of jazz, rock, and even polka groups. "I'm 74 now, and to have an active career on trombone was nothing I ever went after. It just unfolded, one thing led to another, and it's delightful."
Looking back on the albums he originally released on Folkways, he still feels great fondness for the work. "I'm not a religious person in terms of organized religion, but the most spiritual things I ever encountered in my life occurred with the performance of music," he says. "That's when I'm closest to whatever God is. The music we made—Clouds and Crystals—were real spiritual pieces to us." And that spirit continues to reverberate into the present.